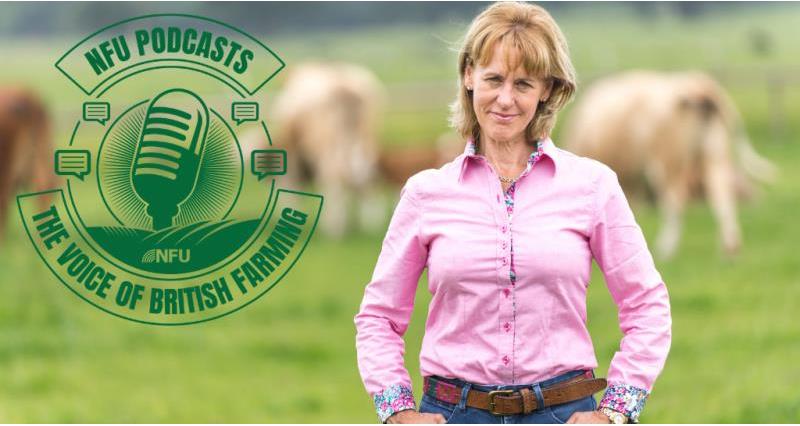 With political negotiations at a crucial stage, the NFU's Brexit podcast is a convenient way to stay informed.
The 'Bitesized Brexit' series will help you to stay up to date with what is happening in the latest Article 50 negotiations, with the progress of the Agriculture Bill through Parliament and to get an insight into how domestic agricultural policy will be affected.
In this episode, NFU President Minette Batters talks about looking into the abyss of a no-deal scenario and the latest developments and political uncertainty surrounding Brexit.
More Bitesized Brexit episodes:
Episode 1 (7 Nov 2018): The NFU's EU exit and international trade director Nick von Westenholz outlines the impact of a no-deal scenario for British agriculture, how the organisation is communicating member concerns to the government, and how members can access their exclusive Brexit Toolkit. Listen now.
Episode 2 (14 Nov 2018): In the week where Prime Minister Theresa May tried to sell her Brexit deal to the cabinet, the NFU's EU exit and international trade chief adviser, Gail Soutar, looks at where the EU is with the negotiations, what could happen if the deal is not supported by the UK government, what the NFU has been pushing for, and how the current iteration of the deal affects farming. Listen now.
Episode 3 (21 Nov 2018): In this episode,NFU President Minette Batters outlines her concerns for farming in a no-deal scenario and reveals the feedback she has had from NFU members across the country. She also talks about the NFU's Email your MP tool enabling members to urge their representatives to speak up for farming as the Agriculture Bill makes its way through Parliament. Listen now.
Episode 4 (28 Nov 2018): In this episode, British Farmer & Grower deputy editor Huw Hopkins speaks to the Acting Director for the British Agricultural Bureau in Brussels Tom Keen. They discuss what the previous weekend's European Commission vote means, what the NFU's activity in Brussels will be going forward, and also what the UK farming unions joint statement says about the current Withdrawal Deal.
Got a question?
NFU members: If you have a question you'd like to put to the NFU's Brexit team, you can submit it using the form below. We'll aim to answer as many questions as possible in the upcoming podcasts.

Terms and conditions: By completing this form with your details on this page, you are agreeing to have the details submitted on this form (name, membership number, general location and question) viewed by NFU staff. Your details won't be used in any marketing, but we may contact you if we'd like to know more about your question. Please take time to read the NFU's Privacy Policy if you require further information.