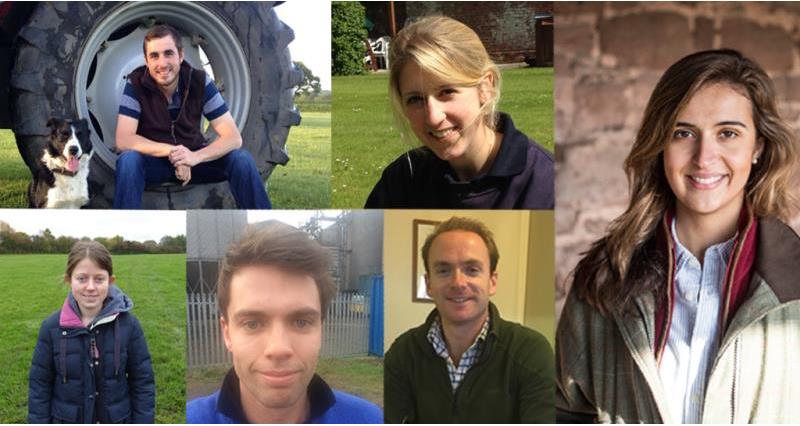 The NFU will support the Worshipful Company of Farmers by taking the Back British Farming message to the heart of London at the weekend, to encourage more people to think about where their food comes from.
The 801st Lord Mayor's Show - one of the oldest and most popular historic civic pageants in the world - takes place on Saturday November 12.
The parade will be the culmination of the farming industry's push to Celebrate Great British Food which during 2016 has included Back British Farming Day, Red Tractor Week and British Food Fortnight.
This year's entry also celebrates the international year of pulses and will see 12 young farmers accompany a PMC pea harvester, supplied by the Green Pea Company, and a Massey Ferguson red tractor, both branded to reflect the Back British Farming messages, in front of hundreds of thousands of spectators with millions watching live on the BBC.
Meet some of our young farmers below…

Georgie Cossins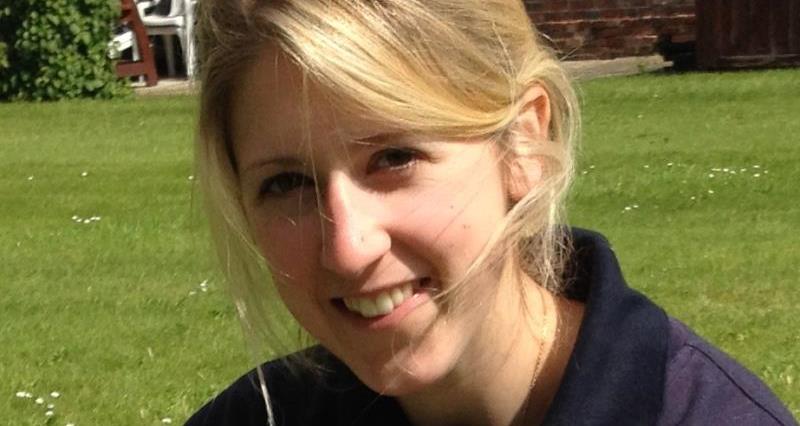 Georgie, 27, works on her family farm in Dorset where they have two dairy units and 2,500 acres of arable land. When she's not on the farm working she's often writing and you can read Georgie's own column in the Dorset Echo.
After originally being tempted away from the farm to study English literature and journalism at Newcastle University, she embarked on a glitzy TV and radio career in London, but was unable to resist a return to the farm for the long-term.
"Journalism wasn't really the lifestyle for me and I missed the farm," said Georgie. "It's weird, you can't really shake it off. All I wanted to do was talk about farming. I just find food so fascinating and I think engaging with the general public is so important. We should tell people what we're doing.
"I'm really looking forward to taking part in the Lord Mayor's Show. It's a great opportunity to highlight young people within our industry as well as promoting British food and farming. This will give us the perfect platform to engage with the crowds and tell them all about great British food and farming – and in this international year of pulses - particularly delicious nutritional peas."

Mike Temple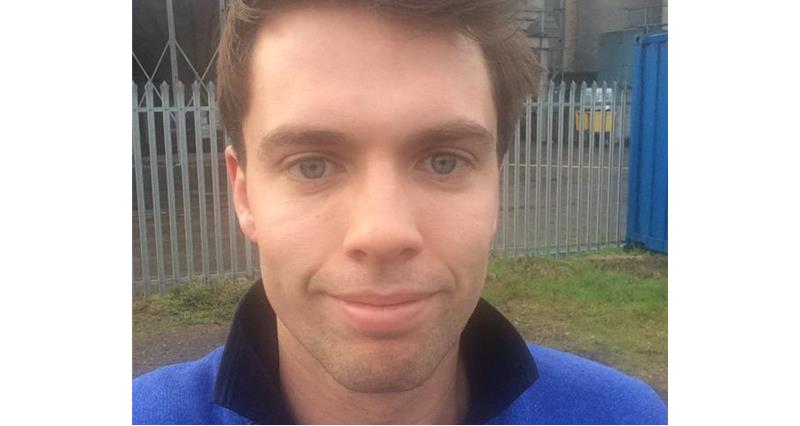 From Beverley in the East Riding of Yorkshire, Mike Temple, 27, is our North East representative. He is also our resident economics man as he works as a grain buyer for Grain Co. Mike has moved on from the family farm for now but still helps out when he can and admits the farming side of him will never leave. When he's not working or on the farm, he keeps classic cars on the side that he fixes up.
He said: "I was interested in the economics side of farming and this is a good mix of both. To be honest, the farming side of it will always be there for me at home. I'm sure I will always be involved in agriculture as it's what I know most about. It's part of my life."

Hannah Mellor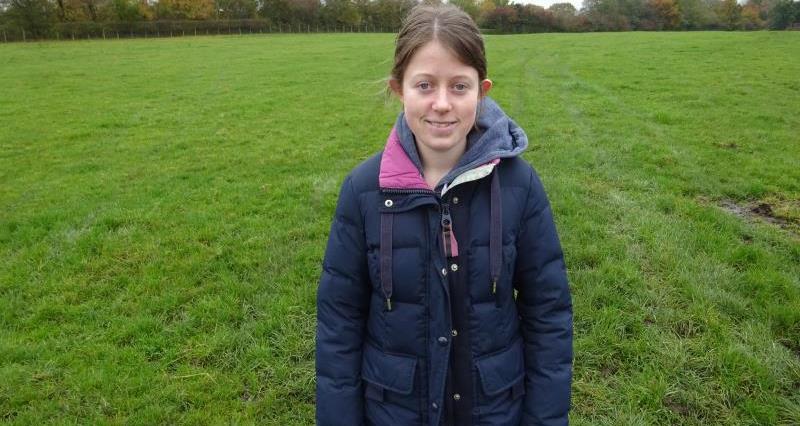 Our youngest farmer taking part in the Lord Mayor's Show is 22-year-old Hannah. She has just graduated from Aberystwyth University in agriculture and agricultural science.
Hannah currently works on the family farm in Stockport, Greater Manchester, with a herd of 70 beef cattle and 70 sheep. She is an active member of the Romiley Young Farmers Club helping to grow the membership. Hannah also spent a year in New Zealand working on a dairy farm with 500 cows.
Hannah told us that she can't wait to be involved in this year's Lord Mayor's Show.
"It will be something different. I imagine it'll be a good atmosphere and it's good to get involved with shouting about agriculture."

Tom Rees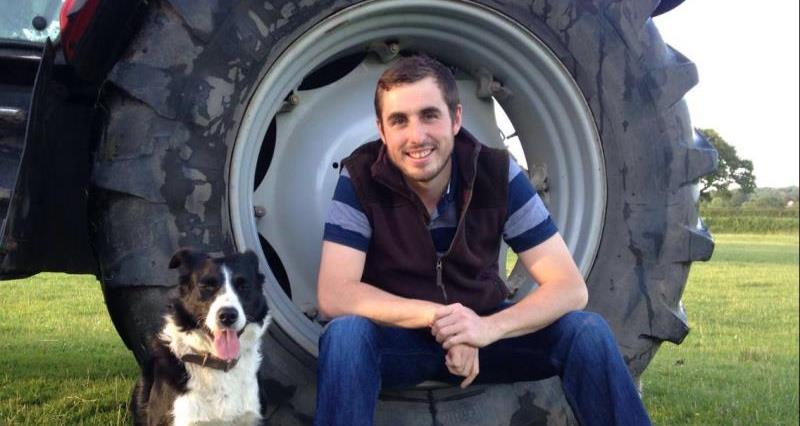 Tom Rees is 28 and a partner in his family's farm business in the Vale of Glamorgan where they have 550 breeding ewes and 120 suckler cows across 950 acres.
Another graduate of Harper Adams University, Tom does a bit of everything on the farm, including most of the calving and lambing. They are looking to increase the number of cows on the farm in the future.
Tom said: "I think it's good for the cause for people to get to a big event and showcase and promote agriculture. Some people have such a stereotypical view of farming but there are a lot of young people involved in our industry. It's so important just to engage with the public about where their food comes from."

Alistair Hall-Jones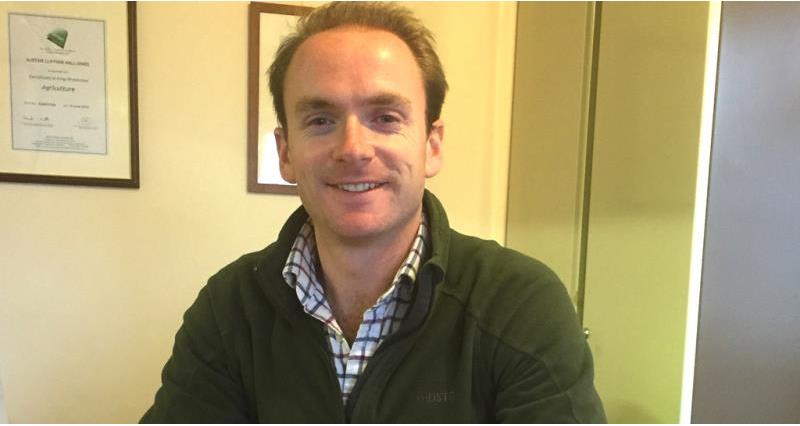 Boston farmer and local NFU chairman, Alistair Hall-Jones farms in partnership with his father between Spilsby and Boston, Lincolnshire. They are arable and pig farmers and also grow vining peas for Fen Peas Limited, a farmer-owned co-operative producing peas for canning and freezing.
The farm has recently built an anaerobic digestion plant to turn waste into energy. Renewable energy is a key part of farming's contribution to caring for the environment and Alistair is a keen advocate. He says: "The AD plant works really well. All the waste from our pig enterprise goes into the AD plant and we managed to get up to full capacity very quickly after commissioning last autumn. The waste from the pigs is a valuable source of organic matter and it was this that was the driver behind the AD project, allowing us to extract the energy from the waste without losing any of the valuable plant nutrients. With us being an energy, livestock and arable farm, it allows us to spread our risk with a view to a sustainable and long term future for the farming business."

Lydia Jeffs-Joory
Lydia is well travelled in her farming journey. After spending her childhood in Mauritius, she has visited Australia as part of the Bayer Ag Summit and attended a food security conference in Amsterdam.
She learnt her trade in England having gained a contract at a farm in West Sussex where she helped out for three years. A graduate from the Royal Agricultural University, Cirencester, she is currently working on a country estate in Oxfordshire.
She said: "I'm really enthusiastic about increasing awareness of agriculture and youth in agriculture so I'm really looking forward to the Lord Mayor's. I moved to Oxfordshire and joined a young farmers club. That's where I decided I wanted to pursue agriculture."