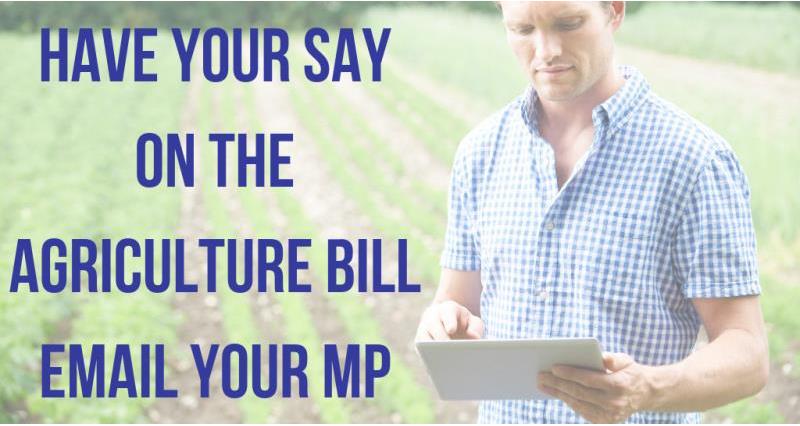 The Agriculture Bill provides a focus on agriculture which we should all grasp. It will bring responsibility for all aspects of British agricultural policy back to Westminster for the first time for over 40 years. The framework it contains will impact generations to come. It is really important for farmers to be involved in the process and input into the framework of the legislation.
Ask your MP to participate in the Agriculture Bill Report Stage debate by emailing them using our simple form.
The NFU has created a template with key asks that can be emailed directly to your MP. All you need to do is CLICK HERE, input your postcode and a template email to your MP covering the key issues to raise at the Report Stage will appear. You can add further information or send as it is.
Need help logging into NFUonline.com?
Use your membership number or the email address associated with your membership to access member briefings.
If you've forgotten your password, you can use this form to get an email reminder or contact NFU CallFirst on 0370 845 8458.