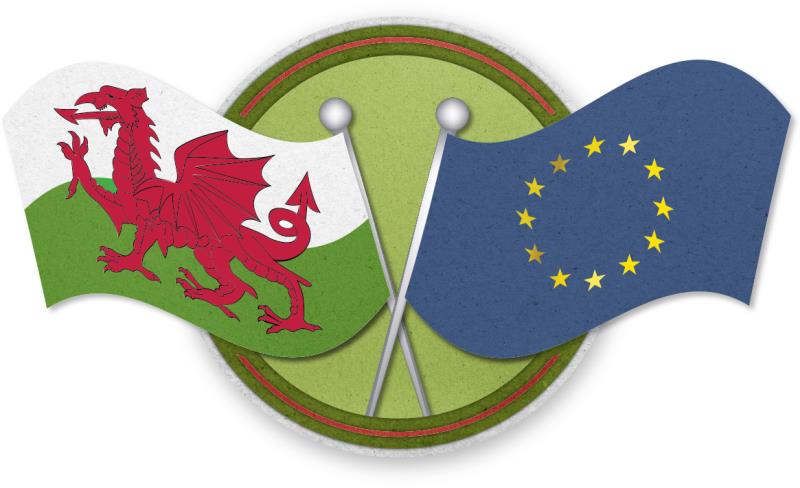 NFU Cymru is urging farmers across Wales to make their voices heard following the launch of Welsh Government's 'Brexit and Our Land' consultation.
The Union said the consultation, launched today (Tuesday 10 July), will be 'the most significant and important Welsh Government consultation for a generation'.
NFU Cymru will be undertaking a comprehensive member engagement programme over the coming months, which includes a dedicated consultation seminar at the Royal Welsh Show and similar briefings at the summer county shows, as well as five regional roadshow events across Wales in September, all designed to ensure farmers are able to respond effectively to the proposals.
Speaking following the launch of the Welsh Government 'Brexit and Our Land' consultation, NFU Cymru President John Davies said: "NFU Cymru's vision for a future Welsh agricultural policy is built firmly on three cornerstones: productivity, volatility and the environment. Although this consultation considers in detail productivity measures (economic resilience) and environment measures (public goods), it appears to suggest that volatility (stability) measures are not required. While we accept that Welsh Government is proposing a multi-year phased removal of the BPS, it is the firm belief of the Union that given the unprecedented weather events of the last year and the impact that has had on the industry, coupled with continued global political instability and the ongoing uncertainty over future trading relationships, the case for maintaining stability measures as a strong element of any future agricultural policy has, in fact, never been more compelling if we are to ensure the continued supply of safe, quality, affordable food.
"The case for farm support is a strong one. Just last year the NFU commissioned research which showed that for every £1 invested by government in agriculture the industry delivers a return of around £7.40 – that's a £1.5 billion return on the £200m a year currently spent on direct payments in Wales. Add to this the wider environmental, cultural and social contribution of farming and there can be little doubt that the industry represents extremely good value for money. Removing direct payments would have a massive impact on the Welsh agricultural industry and because farming is so intrinsically linked to the well-being of Wales, it would consequently have a similarly detrimental effect on the people and communities of Wales. The Welsh Government's continued stance that Wales should not lose a penny as a result of Brexit is, of course, to be commended.
"NFU Cymru welcomes the opportunity for the Welsh agricultural industry to take a closer look at Welsh Government's thinking around the future of agricultural policy here in Wales. As a democratic organisation we will now begin an unprecedented level of engagement with our members and feed their views into our formal consultation response.
"Of course, this is not the first consultation on Brexit that NFU Cymru has undertaken; following the referendum vote just over two years ago NFU Cymru launched the biggest consultation in its history. Since that point NFU Cymru has formulated a set of key principles that we believe should form the foundations of a new domestic agricultural policy for a productive, profitable and progressive agricultural industry in Wales. As we begin to analyse and fully digest the consultation we will judge it against these key principles, which include:
"This is the most significant and important Welsh Government consultation for a generation and it is of paramount importance that farmers across Wales contribute their own views as part of the process – we need to ensure the industry's voice is heard loud and clear."