The NFU's Farming STEMterprise project has been shortlisted for the prestigious Teach Primary Awards 2020.
Teach Primary is one of the most widely read magazines by teachers and it goes out to primary schools across the country. The magazine featured one of the Farming STEMterprise resources after its launch last year.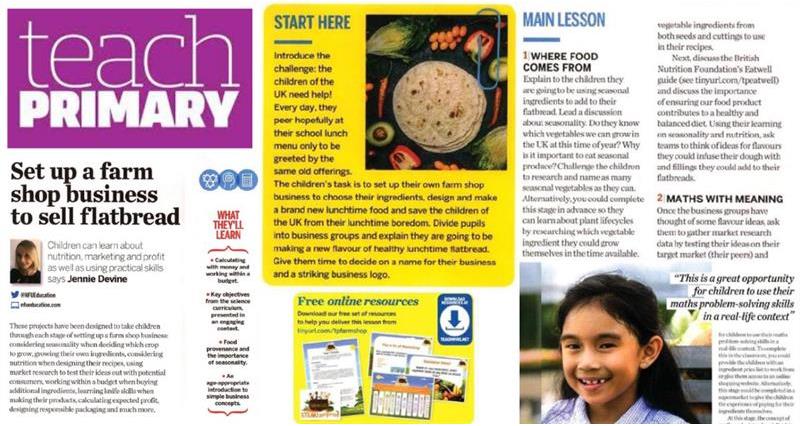 The finalists will be assessed by a panel of judges which includes representatives from the Teacher Development Trust, United Kingdom Literacy Association, Primary Science Teaching Trust and Carnegie School of Education at Leeds Beckett University.
The winners will be announced in the October edition of Teach Primary magazine, which will showcase the top three winners in each category.
NFU Education manager Jennie Devine said:
"It's fantastic to see our resources being recognised by one of the education sector's best magazines.
"For us, Farming STEMterprise is about creating an environment where children can really get excited about STEM subjects, but also one that makes our teachers' lives easier and enables them to deliver core topics in a fun new way.
"It's also a really exciting time for NFU Education as we've just expanded the project so it's now available for all primary year groups, which means even more pupils can now delve into the world of British food and farming."
The NFU Education's Farming STEMterprise has also been shortlisted for the BETT Awards and the Education Resources Awards this year.
More information
The NFU's project has been shortlisted for the STEM (Science, Technology, Engineering, Maths) category.
Other projects shortlisted in the category include:
HeadStart Primary – Scaled Score Progress Tests AND Topic Tests
Geo Journey – Space Journey
Ironic Thought – Bits and Bytes
Rising Stars – Switched on Science
Collins – Collins Big Cat Tara Binns reading books
Click here for more information on the Teach Primary Awards.
More from NFUonline: