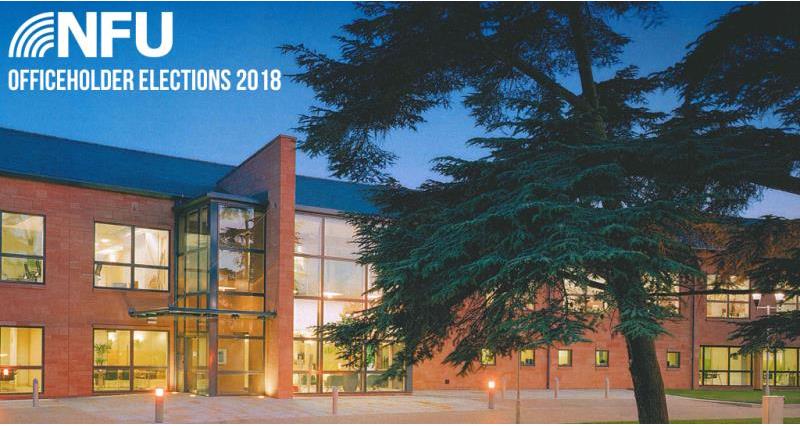 NFU Officeholder Elections take place after the AGM on day two of NFU Conference 2018.
Results will appear on this page on the afternoon of Wednesday 21 February 2018.
The candidates are listed in alphabetical order below:
Click on the names to find out more, and to read their personal statements - to do this you will need to log in as an NFU member.
Videos of each candidate will appear on the profile pages after hustings have taken place - see dates, times and locations for hustings here (you will need to log in).
:: Find out more about the NFU Officeholder Elections by reading our handy Q&A here.
NFU President
NFU Deputy President
Michael Oakes
Stuart Roberts
Charles Sercombe
Guy Smith
NFU Vice President
Richard Bower
Michael Oakes
Stuart Roberts
Charles Sercombe
James Small