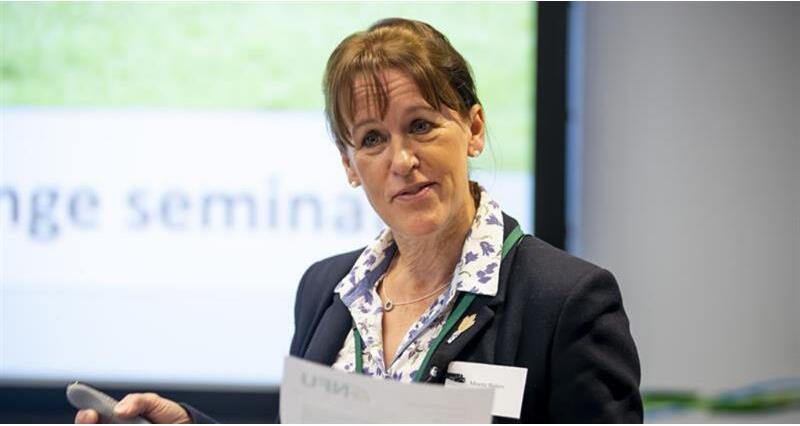 Journalists and representatives from local authorities across the country came together at the NFU's Westminster office on 11 February for a briefing and discussion on British livestock and climate change.
The event, chaired by NFU President Minette Batters, aimed to give those there a greater insight and understanding of the livestock industry in Britain, as well as being informed on the nutritional value of meat. The work of NFU members on-farm to combat climate change and achieve farming's net zero goals were highlighted.
Mrs Batters said: "We want to be world leaders in climate friendly farming. We think this is a huge opportunity for the British government to lead the recovery of our planet. There is a real leadership place for us with our grass based system."
The panel included Dr Michelle Cain (University of Oxford), Dr Graham McAuliffe (Rothamsted Research), Professor Judy Buttriss (British Nutrition Foundation) and Joe Stanley (Leicestershire farmer and NFU member).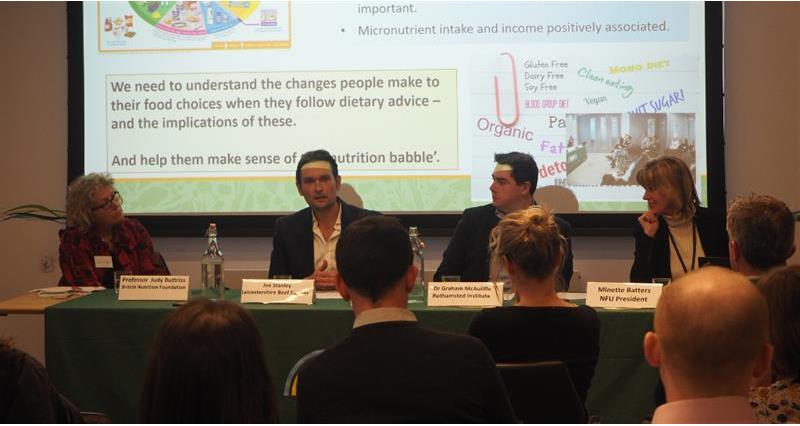 Each member of the panel shared their insights in a short presentation with the seminar then ending with a Q&A session.
Mrs Batters closed the session by highlighting the opportunity that members now have to make a real difference, "Farmers are in a unique position with new policy to incentivise change".
The NFU held a livestock and climate change seminar attended by university procurement officials in November 2019. This followed moves by high-profile universities to take beef and lamb off campus menus in a bid to reduce their carbon footprint.