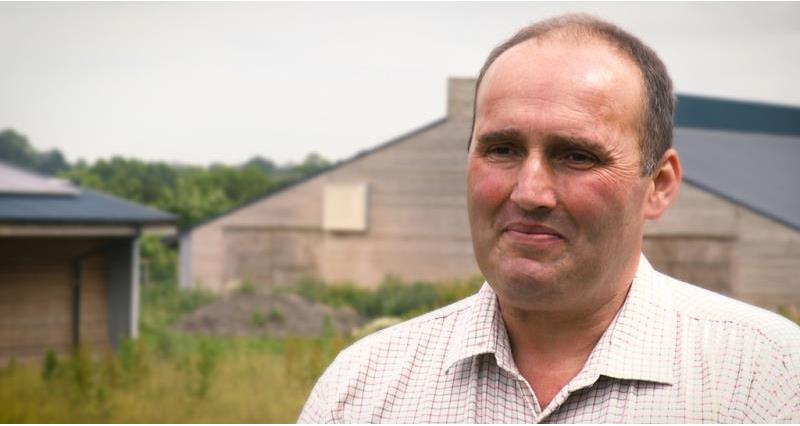 Phill is joint managing director of Sunrise Eggs and runs the business with his brother, Ady. Sunrise is a second generation family farming business established in 1970 by the Crawley family.
The business farms 575,000 hens and has an additional 300,000 hens on contract. Starting in caged egg production the business invested into free-range in 1997 and has seen steady expansion since. Sunrise supplies all sectors of the market including major retailers, the food service sector and local shops from its BRC grade AA packing centre. All retail packaging, including plastic, is made from 100% recycled material.
Engaging with the public is important to the family as well as promoting the poultry sector as an exciting career to young people, indeed the business has hosted many visits from schools and colleges. Sunrise has also hosted children on the autistic spectrum and people with varying levels of sight loss from the Royal National Institute of Blind People. The family have also done their bit for the environment with 385 kW of solar installed across seven sites. In addition over 60,000 trees have been planted over 40 hectares.
Animal welfare is also important to the family. Phill took the brave decision to volunteer two of his farms to take part in the 20 farm Defra trial of entire beaked birds in 2013.Phill was also a member of Defra's Beak Trimming Action Group that advised the Minister on the future of beak tipping in laying hens.
The Farmers Weeklyjudging panel liked:
the well-established, profitable business with a wide customer base;
the impressive track record of showing off poultry farming to school children and other groups
leadership in the broader egg industry, volunteering for important trials on beak treatment.
Philip and Ady both have a keen interest in seeing the business grow and see a real future in farmers working more closely with the retail sector to promote product growth and hopefully maintaining increasing margins.
Phill commented ''It is both a huge honour and privilege to have been nominated and receive the award for Farmers Weekly Poultry Farmer of the Year and it is in recognition of not just what we at Sunrise Eggs do as a team now but what was started by my parents back in the 1960s. We do this because it is what we enjoy but to get recognised in this way gives you even more of an incentive to drive the business forward''.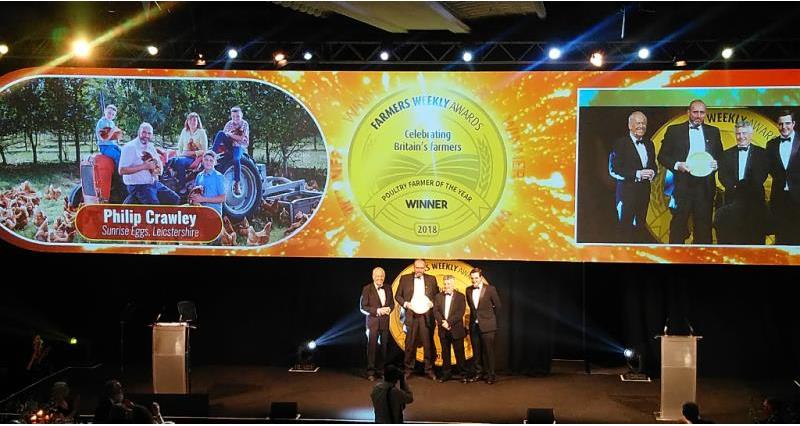 Above: Phill receives his award on stage at Grosvenor House Hotel, London
See also: Phill Crawley explains how he maintains bird health and welfare on his Leicestershire farm.