NFU Vice President Stuart Roberts has written to The Economist about an article about lab-grown meat which failed to recognise the significant differences in global livestock production systems.
The letter reads as follows:
Sir,
Your article about lab grown meat 'Fake Moos' failed to recognise the significant differences between livestock production systems around the globe.
In Britain, red meat production is 2.5 times more carbon efficient than the global average. When it comes to dairy, if all cows were as efficient as the UK dairy cow we would only need 76 million rather than the 287 million currently on the planet. British farming also has an ambition to become net zero by 2040.
Our maritime climate means we grow grass really well. 65% of our farmland is only suitable for this purpose and grazing livestock. The majority of water often used in beef production actually comes from rainfall which grows this grass. If anywhere can produce high quality, climate-friendly, nutritious red meat, it's the UK.
It is important that everyone has a choice in the foods they eat, and we must be able to make an informed decision. This includes considering where and how the product has been produced, and clear retail labelling that distinguishes between meat and non-meat products so that shoppers know what they are buying.
Stuart Roberts
NFU Vice President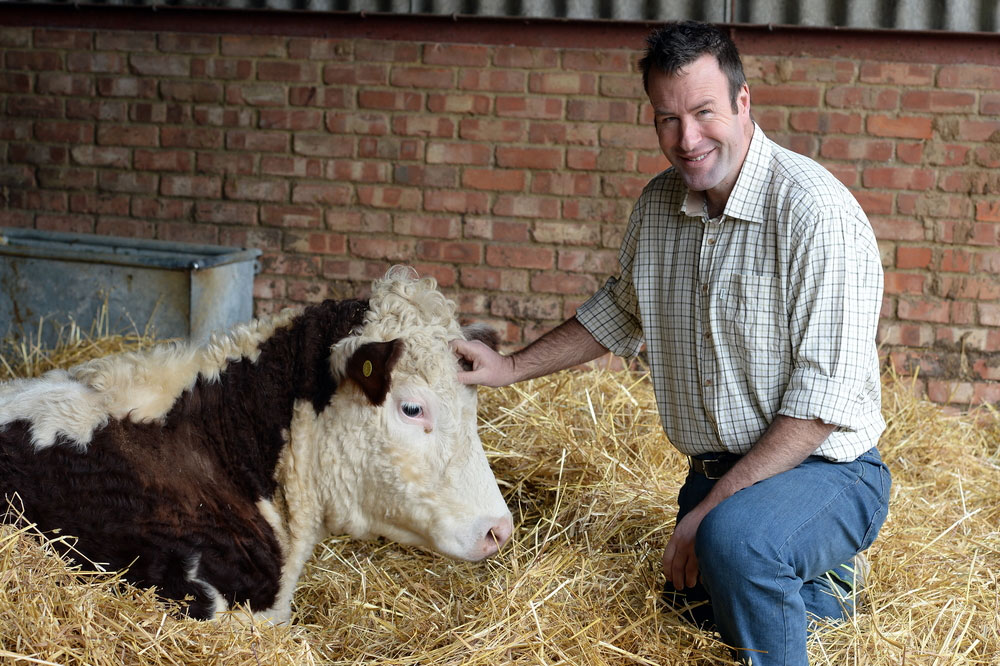 More on this issue:
NFU President Minette Batters wrote to Tesco recently to outline members' concerns with the language used in a recent television advert.
NFU member and dairy farmer Abi Reader featured in a debate on ITV's This Morning where she stressed that, no matter what diet they choose, consumers must be better informed about meat as part of a healthy diet.
The NFU is calling for the government's new National Food Strategy to take a balanced diet approach in addition to recognising the need for a food system that delivers high quality, safe and affordable food for all.
More from NFUonline: