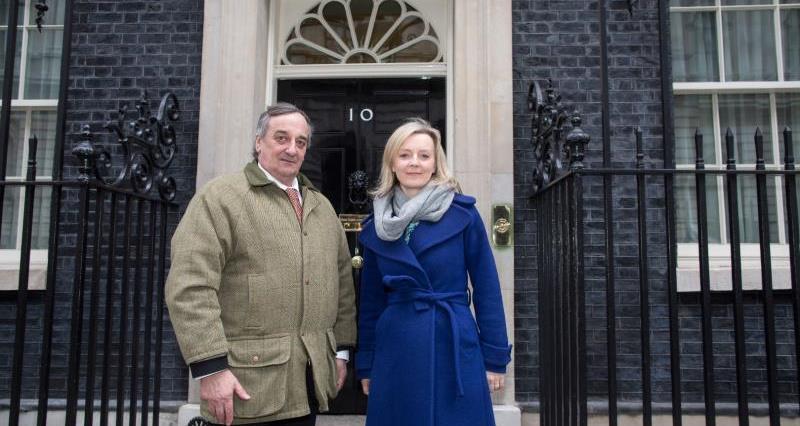 NFU President Meurig Raymond today [Tuesday March 15 2016] pushed British farming up the Government agenda in a meeting at 10 Downing Street with David Cameron and Secretary of State Liz Truss.
Mr Raymond said the British farming sector has been through financial turmoil over the past year. The sector has seen severe drops in prices in an increasingly volatile business environment; dairy, pig and wheat farmers in February were paid more than 30 per cent less in February 2016 than February 2014.

The NFU continues to urge governments – both in the UK and in Brussels - to take immediate action in addressing farming issues.
Mr Raymond urged the Prime Minister and Secretary of State to take specific action on:
Extending the Grocery Code Adjudicator's remit to achieve fair and secure supply chains
Ensuring the Basic Payment Scheme 2016 runs smoothly to avoid payment delays
Opening up the fertiliser market to improve prices for this essential tool for farmers
Improving price reporting so farmers can manage their own risk
Meurig Raymond said: "The NFU is committed to ensuring the highest levels of government are taking the issues in the British farming sector seriously. I want Mr Cameron to ensure government makes resilience and competitiveness central to all policies affecting agriculture.

"Extending the GCA's remit to all parts of the supply chain – not just between the supermarket and the direct supplier - will ensure that farmers supplying an intermediary processor are protected from unfair practices too. We are urging the Prime Minister and Secretary of State to build on the good work that's already been done with the GCA.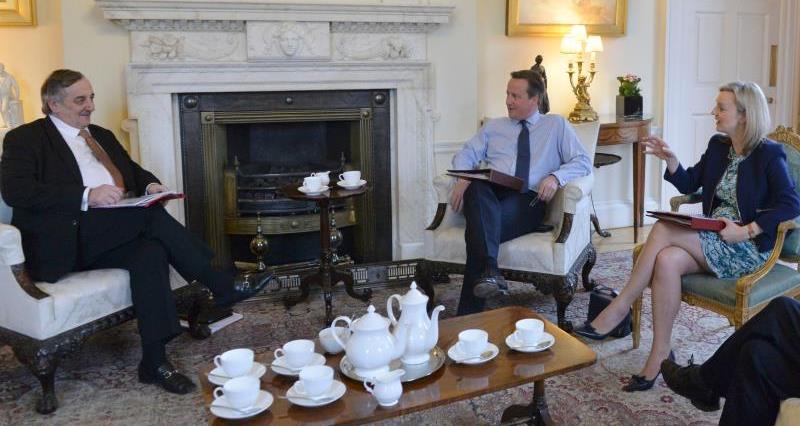 "Payment delays in the Basic Payment Scheme launched last year left swathes of the farming community in a very vulnerable cash-flow situation. David Cameron and Liz Truss must ensure that the IT that runs the online system works well and that Mark Grimshaw, Rural Payment Agency CEO, keeps to his commitment of 90 per cent of payments made in December 2016.
"British farmers are hamstrung by the tariffs and prices that come with a restrictive fertiliser market. If the Prime Minister made efforts to open up the fertiliser market, farmers would be less hindered by the prices and be able to compete more effectively with farmers across the world.
"Mandatory price reporting across the dairy, sugar and livestock sectors would be a huge step forward for British farming. If farm businesses had access to robust market data, they would be able to manage risk, collaborate with the industry and boost business resilience.
"Just yesterday [Monday March 14 2016] the Presidents of NFU Cymru, Ulster Farmers' Union and NFU Scotland and I were discussing these specific measures to address the more urgent issues at an EU level with the UK agriculture ministers, including Liz Truss, in Brussels.
"Consistent lack of profits means that some farm businesses are simply no longer able to go on. I will be urging Mr Cameron to turn this industry situation around. British food and farming employs over 3.8million people and provides a trusted, wholesome and affordable food supply to the growing population. The Prime Minister and Secretary of State cannot ignore this."