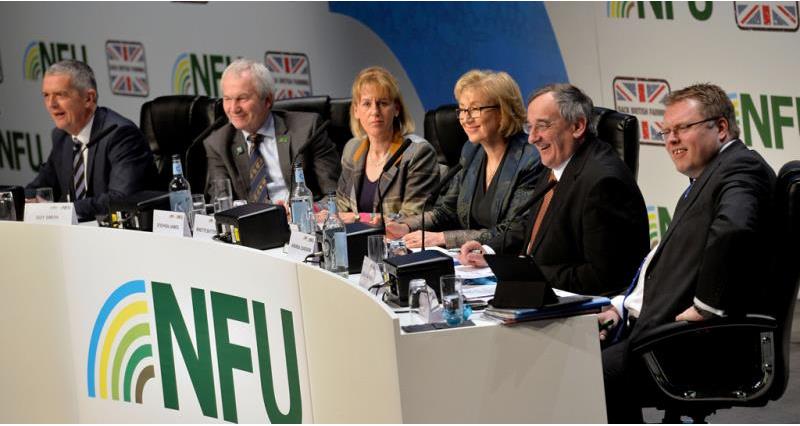 As the Secretary of State took to the stage on the first day of NFU Conference, she announced that bridging payments will be made available for farmers who have not been paid by the end of March, as well as her five principles for the future of farming.

A 75% bridging payment will be made available for those still awaiting BPS monies at the end of March, the Secretary of State has announced.
The news came as Andrea Leadsom took to the stand at NFU Conference 2017, Birmingham, in front of a packed hall of 1,500 delegates.
Ms Leadsom said: "Nearly 86,000 farmers are eligible for BPS payments, and for some of you, it makes up as much as 70% of your bottom line. I understand how important these payments are to you.
"I have this week secured agreement from the treasury to offer a 75% bridging payment to all those still affected by the BPS delay at the end of March."
The Secretary of State said that, as of NFU Conference, 95.5% of farmers have received their 2016 BPS money, but she will continue to push for those 4,000 farmers still left behind.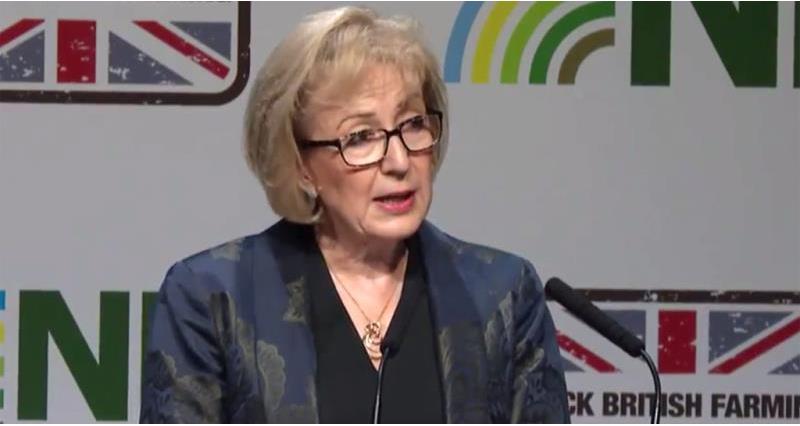 The NFU has pushed Government for payments to help with short-term cashflows and longer term planning and investment at an uncertain time for many businesses.
The announcement will be welcomed by many farmers but full payment must be made to all farmers before 2017 applications need to be submitted by 15 May, the NFU said. Some farmers are still waiting a top-up payment to their 2015 bridging payments and this must also be a priority for the RPA.
Even though the announcement is welcomed, we would hope that by the end of March that there should be very few payments left to be made for 2016.
On the CAP, Ms Leadsom called the system 'flawed' and drew attention to how it 'tied farmers up in red tape'.
"It [the CAP] offers poor value for money and fails to address the key issues you face. It's a blunt tool that offers little reward or recognition for the services farmers provide this country. And it's desperately complicated," she said.
"I am determined that we will do so much better for farmers when we leave the EU, with a system based on simpler, more effective rules, we'll be free to grow more, sell more and export more of our Great British food."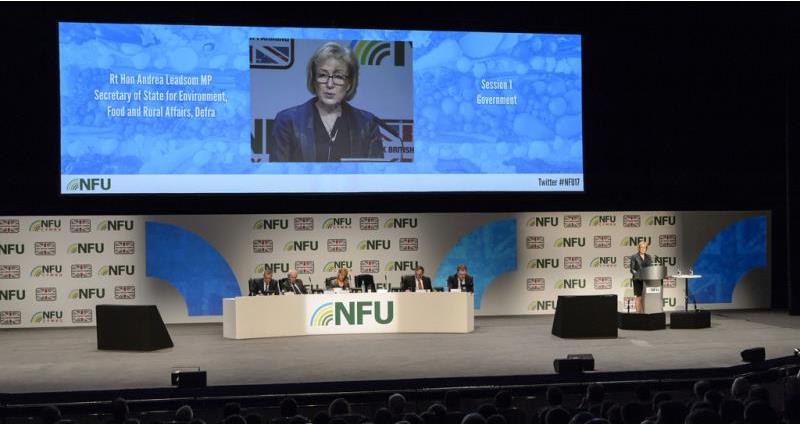 In the rest of her speech, Ms Leadsom announced her five focus areas for the future of farming policy. These include:
1. Trade
What the government is pushing for: tariff-free and frictionless cross-border trade with Europe, with zero tariff and non-tariff barriers as the starting point.
"As a global trading nation with so much to offer the world, we are looking to build new partnerships and strike the best free trade deals for Britain. The EU is our most important trading partner, a fact that won't change when we leave, and a relationship we are determined to uphold."
2. A productive and competitive industry
"I have heard loud and clear the vital role seasonal agricultural workers play in many farm businesses, not least the horticultural sector. But at the same time, we mustn't forget that a key factor behind the vote to leave the EU was to control immigration. So I want to find out what kind of labour farmers need, while exploring the role innovation can play in support of this."
"It was great to hear today from Meurig as to the NFU's ambition for the future of food and farming, which I think is very close to the sort of areas that we are looking at for future food and farming policy."?

3. Sustainability
"The current CAP has improved over recent years, but in trying to do more for the environment; farmers have found themselves confronted with unnecessary bureaucracy. As we leave the EU, we have an opportunity to take a fresh look at these schemes, and think about what mechanisms are needed to promote the twin goals of productive farming and environmental improvement."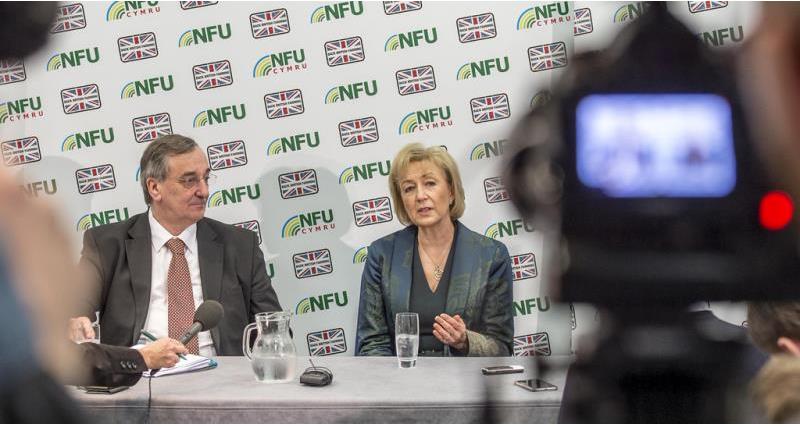 4. Trust
"The fourth principle underpinning a new agricultural support policy must be the promotion of animal and plant health and welfare. We've gone further and faster than many in the EU when it comes to improving welfare standards. And our 2015 manifesto states that 'high animal welfare standards will be incorporated into international trade agreements…' I am committed to honouring this pledge – and working with industry to improve our welfare standards, whilst ensuring that we are not put at a competitive disadvantage."
5. Resilience
"One of the biggest risks facing the industry though is the continuing threat of bovine TB. I am committed to our 25-year eradication strategy. Last summer we rolled out the cull to seven additional areas – all of which were successful. And this year, I want to extend that even further."
The SOS concluded by reiterating her commitment for fighting for the best deal for farmers, announcing that throughout March and April Government will host a network of events where Ministers and officials can hear farmer views.
Top #NFU17 content