The creation of productive business partnerships between food companies and farmers can play a key part in ensuring sustainable business practices and resilience and quality of supply, NFU delegates at the 'Consume' session heard.
Robin Sundaram from Nestle said: "Food companies absolutely depend on agriculture and farmers. Without you we wouldn't have a business. Developing farm collaboration is how we work and have done for many years."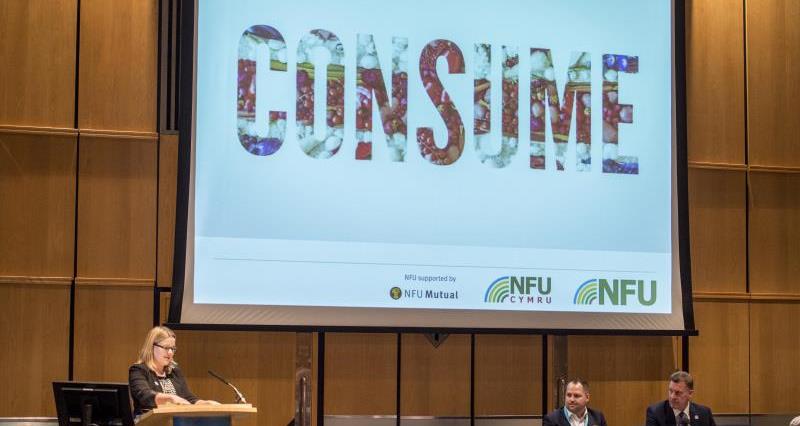 Mr Sundaram outlined how the company worked with its dedicated dairy farmers to build partnerships which helped them improve their livelihoods over the long-term, by training and developing current and future generations to deliver the best quality milk from sustainable farming practices. He said the company also employed a pricing mechanism that encouraged sustainable practices as well as productivity improvements on farm.
The theme of productive partnerships between food companies and farmers was reinforced by Stuart Thomson, partner at the European Farming and Food Partnership.
Mr Thomson told the audience that there had been a real growth in "back to farm" supply chains. He added that partnership building between farmers and food companies could be extremely rewarding.
"For food companies to get the quality raw materials that they require they need to find ways to engage with their suppliers and build stronger links," he said and cited a number of examples of companies, including Bird's Eye and Molsen Coors, who actively worked with farmers and growers in productive partnerships that benefited both parties.
He added that food companies had been the instigators in many of these partnerships and that the moves had been influenced by factors including security of supply, volatility of markets, sustainability, and a growing realisation that what happens further up the supply chain can have severe consequences for brands.
Also during the session members heard from Jim Moseley, chairman of Red Tractor, who outlined how Red Tractor worked and the impact it had on consumers.
He explained that 19 million shoppers recognised the Red Tractor logo and 16 million actively sought it out when shopping. While price and quality remained key elements in shoppers' purchasing decisions, other elements, including animal welfare, how and where food is produced, and environmental standards, were also very important. Red Tractor assures consumers that the food they are buying is safe, produced to great standards, and they knew where it came from, he said.
Nathan Ward, from Kantar Worldpanel, gave an insight into the grocery market, which he described as "like an oil tanker".
He told delegates: "There's lots going on beneath the surface, but things change slowly as shoppers change direction. What we aren't seeing are the wholesale changes that are often reported in the press. The decline of the big shop hasn't happened. It's still a really important shop."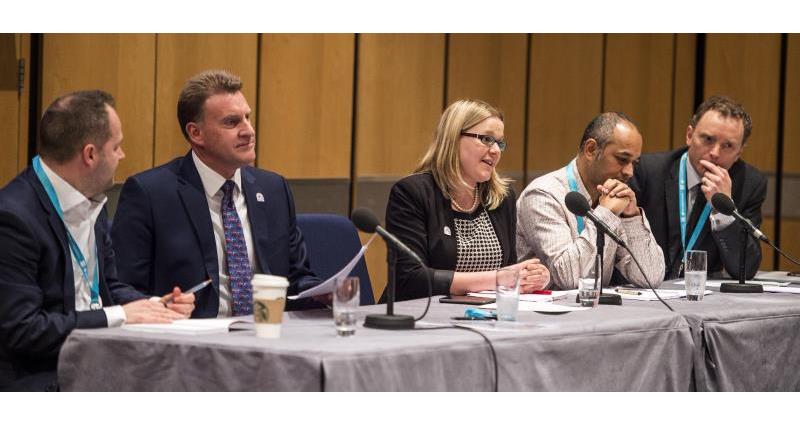 Top #NFU17 content