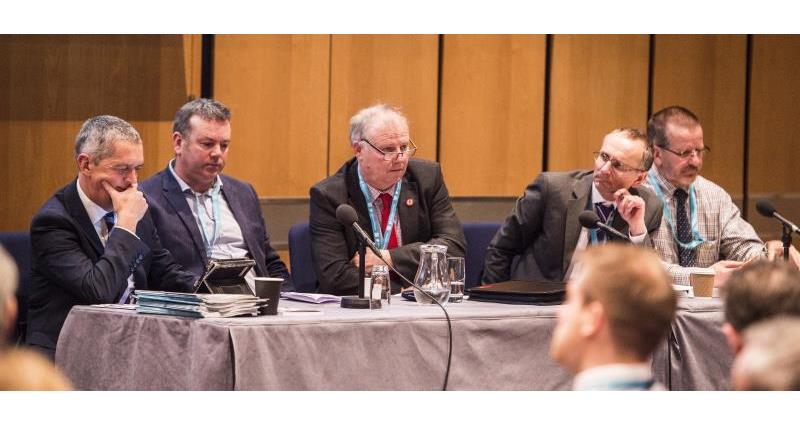 Farmers must have a framework to help them manage the environment, according to the panel in the environment early bird session.

Cleaning up the mess
NFU Environment Forum member, Robert Lockhart, said: "We want to see local authorities and the police assisting landowners in the clean-up and reporting of fly tipped material. We also want all parties to work together on this issue which means prevention, clean up and prosecution.
"It should not be the sole responsibility of the landowner to deal with this crime and landowners are currently saddled with the cost of removing fly tipped waste."

Coping with extreme weather
Chairman Mark Pope said: "Farming is often at the mercy of extreme weather, but more frequent, more extensive and longer duration flooding is an unsustainable and inequitable outcome.
"We will be continuing to push key asks from the NFU's Flooding Manifesto. This includes funding – how can we ensure that capital expenditure is spent most efficiently – we must ensure maintenance is done on these capital assets and also that farmers feed into the decision making."

Agricultural-environment schemes
Mr Pope said: "We are calling for a workable and accessible agricultural-environment scheme, with robust and reliable data for measuring and monitoring trends and indicators, sound science and research, good access to technology, innovation and advice and fair regulatory framework all need to underpin any post-Brexit policies.
"Farmers are part of the solution – the agricultural sector manages some 70% of the land in England and farmers are key to helping to protect, maintain and enhance our countryside."

The 25-year plan
"The NFU recognises the ambition of an environment plan, but also recognises that predicting what the future may be like in 25 years is very difficult, especially in the context of Brexit, the reliance on cheap food, population demands, a changing climate and extreme weather events," Mr Pope said. "Managing landscapes or catchments with multiple land uses is challenging.
"We believe what is needed is an enabling framework to help farmers and land managers make informed choices about environmental management."