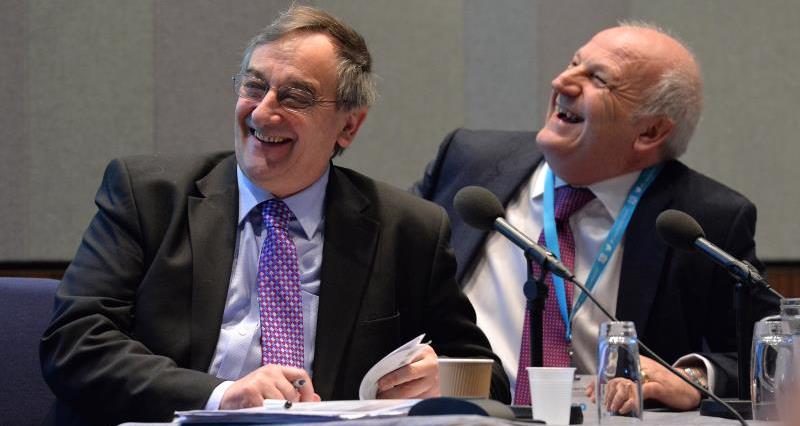 The NFU Tenants Forum explored policy that will create a profitable tenanted sector through various options and flexibility.
Tenancy Reform Industry Group
Forum chairman Chris Cardell, said: "After our meeting with the Minister, George Eustice said he will act on the suggestion to reconvene TRIG.
"Defra would welcome TRIG's views and ideas on key issues including the future of tenancies post EU-Exit, facilitating new entrants and exits, refreshing the county farms model, longer term farm business tenancies, and rent reviews for Farm Business Tenancies."
Farm Business Tenancies
Louise Staples, NFU rural surveyor, said: "We want to see an increase in the number of longer FBTs in order to create sustainable businesses. This will also enable tenant investment in farming itself and maintain the quality of land, soil and buildings. The management of soils is becoming ever more important."
"Further, FBT rents are unaffordable for some tenants especially if they rent all their land.
"FBT agreements rely on the statutory default formula – open market value and so at rent reviews comparable are quoted. The important part of the formula which is frequently ignored is to take into account all relevant factors.
"Should FBT rents be linked to gross margins to make them more realistic?"
Loan schemes and new entrants
Mr Cardell said: "New entrants are the future of farming and often offer innovative new methods. TRIG may be able to suggest ways of assisting dignified retirement which will lead to unlocking land for young entrants. Financial backing is critical and more loan schemes need to be set up for young entrants.
"Tenants were reminded to use the NFU's Tenant's First Advice Service which offers up to £500 towards preparing budgets for a rent review and to take out the NFU Mutual Professional Expenses Insurance to help cover costs for rent Arbitration and Land Tribunal Hearings."