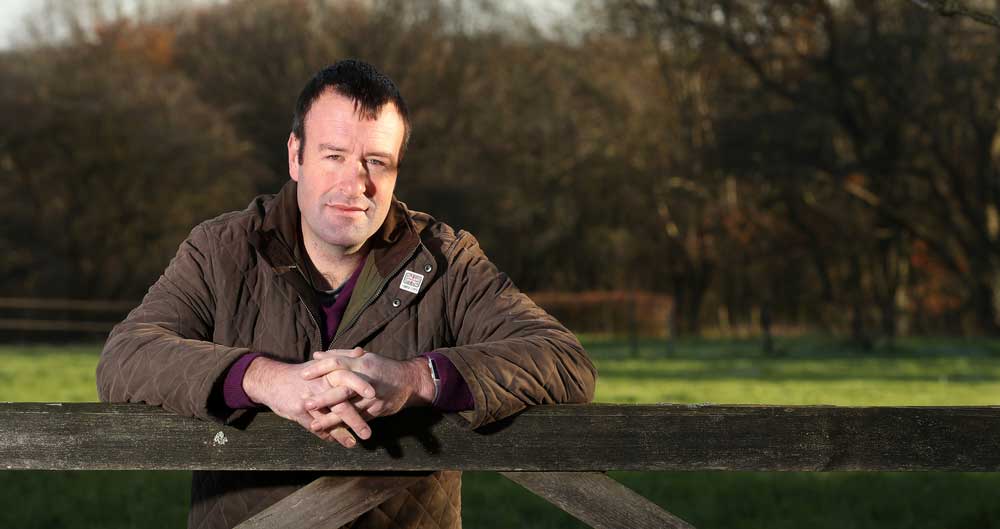 Hear from NFU Deputy President Stuart Roberts as he reflects on farming's recovery from the impact of the coronavirus pandemic and discusses GHG emissions. He writes:
In these unusual times, with many across the country yet to return to anything like their previous life, it is worthwhile reflecting upon what we have learned over the past couple of months – about our impact as farmers and growers (and as ordinary citizens) upon the natural environment, and about the world we want to build back better after COVID-19.
First, it really does look like humanity's domination of Mother Nature may not be as complete as some of us might have thought – she can bite back, and bite back hard.
Secondly, with the benefit of hindsight, our leaders are not actually as good at assessing risk and planning resilience as they should. There have been plenty of past warnings, from medical experts and others, that a mere virus could indeed bring the global economy to its knees – and yet our decision-makers didn't think we needed to adjust our fragile, globalised, just-in-time supply chains.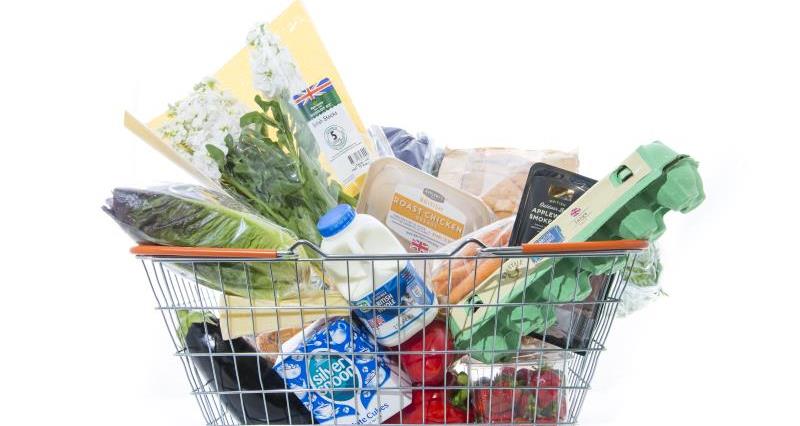 Now that we are figuring out how to recover from this crisis, we realise that the world will never be quite the same again. Social distancing and mask-wearing may well become the order of the day, at least until a vaccine becomes widely available, new measures will be needed to make our society and especially our food supply chains less vulnerable to such disruption, and the knock-on economic effects around the world will persist for a long time to come.
All over the world, we have also been taught a lesson about air pollution, noise and making space for wildlife. It may not be so obvious from the cab of a Claas tractor, but my urban neighbours (and I have lots of them, being less than thirty miles from the centre of London) tell of their amazement at hearing birdsong and spotting animals normally drowned out or scared away by road traffic.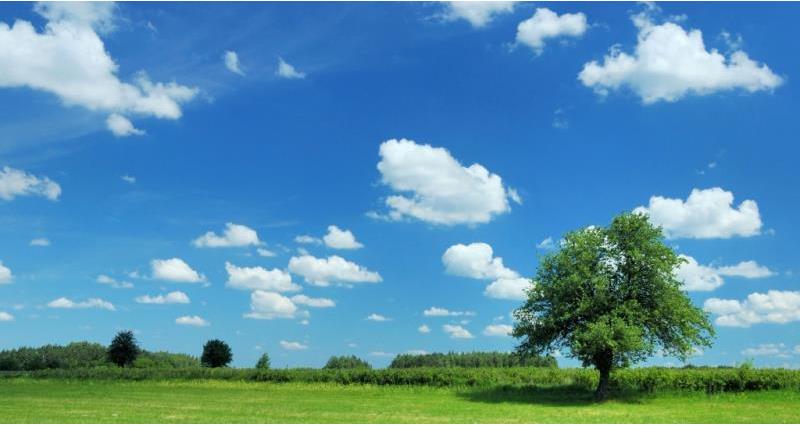 Before-and-after photos from London, Delhi, or New York show how the urban haze has cleared, revealing forgotten views (I hear that Mount Everest is now visible from Kathmandu, for the first time in a generation), and even the skies above our heads seem brighter, with fewer aircraft contrails. It now makes you stop and look if you hear an aircraft, rather then it simply being part of the background noise of our world.
There is of course another longer-term risk out there, that of climate change, a creeping threat that the world was just waking up to when the coronavirus struck.
Reports of decreased greenhouse gas emissions and falls in energy demand and generation have been coming in as a result of national and international lockdown – and perhaps we can see some hope in those statistics of a 'green' recovery, one that doesn't just take us right back to where we were before the virus struck.
I read that the biggest lockdown changes have been in the use of transport (roads, rail, airports) and industrial/commercial energy use, while domestic consumption has actually gone up.
But people have gone on eating, and farmers have carried on farming - so this seems to show that farmers and growers have less impact on the environment than was commonly thought. After all, if cities are currently enjoying clean air, then poor air quality can't be entirely the fault of agricultural emissions.
And the data certainly puts things in perspective. The international climate experiment of lockdown has also shown that agriculture is not the major source of greenhouse gases that some of our critics are fond to allege. Our industry is responsible for about 10% of UK greenhouse gas production, and we have a responsibility to reduce this further, but it's currently a much smaller proportion than the transport sector and industrial output, each of which accounts for about a quarter to a fifth of the total – hence the big drop that has been recorded (apparently daily GHG emissions worldwide have dropped by 17%).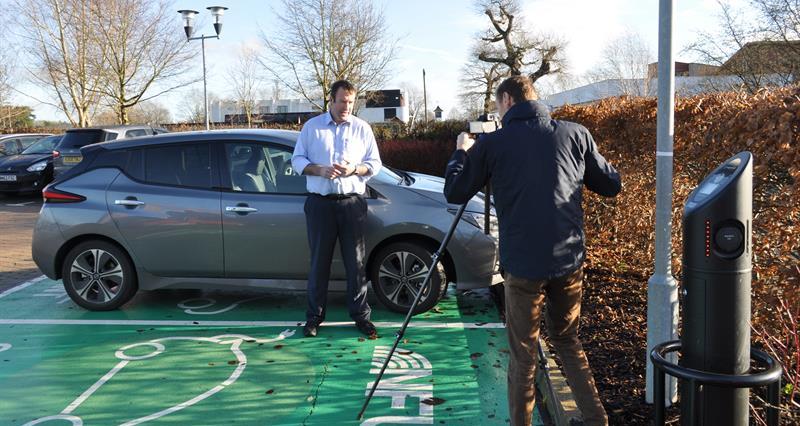 Pictured: Stuart Roberts with his Nissan Leaf electric car at NFU HQ Stoneleigh
So perhaps it's time to focus on those big changes in carbon dioxide emissions that can be made relatively quickly – in the way that we produce energy services and transport ourselves - rather than agonising about more complex socio-economic matters like dietary choice and land use. I, for one, would be delighted to see fewer pictures of cattle under newspaper headlines about climate change - and a bit more promotion of smart new clean technologies like my electric car, or other solutions which we believe agriculture can provide.
But there is still a big challenge remaining here. As the rest of the economy decarbonises, the proportion of GHG emissions attributable to farming will go up if we don't address our own footprint – which is why the NFU is absolutely committed to our 2040 net zero goal.

There are no silver bullets – we need all the tools available to reduce and counterbalance our rather complex biological emissions – but at least our sector can be a sink as well as a source of emissions. That is something very few other parts of the economy can claim.
I recently chaired two net zero meetings - of the NFU's strategic advisory board of members as well as our science panel. Both have got me and the rest of the NFU thinking that we can add our voice to the many – from the CBI to the International Energy Agency, from the Committee on Climate Change to the environmental NGOs - calling for an economic recovery package that is consistent with tackling the threat of climate change. Now that's something we can really look forward to.
More from NFUonline: