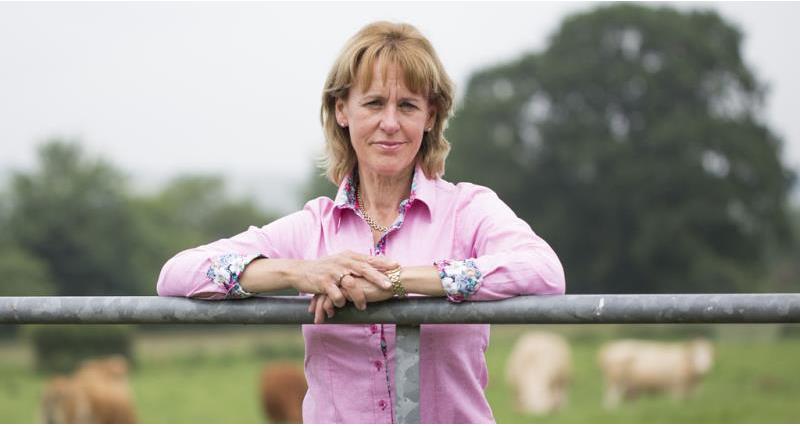 NFU President Minette Batters highlighted the importance in protecting the high standards that UK producers meet in future trade deals after Brexit at a recent high-level conference in Paris.
Speaking on a panel on European competitiveness in global trade at the Politico Agriculture and Food Summit 2018, Mrs Batters said: "British farming operates to some of the highest standards in the world and we are proud of what we produce. However, policymakers need to appreciate the fact that regulations cost businesses money. Therefore ensuring a level playing field in future trade deals is paramount for the competitiveness of our farming businesses."
"The reduction in the use of antibiotics in British farming was showcased as an example where UK farmers are leading the way globally. Mrs Batters added: "British farmers have been putting in the hard work to reduce their antibiotic usage on farm – and while there is still work to do, the UK is now one of the lowest users of antibiotics in Europe and our farmers are committed to using antibiotics in a responsible manner. However, it is of great concern that food imports could be allowed into the UK that might not meet our high production standards, including on antibiotic usage.
"The NFU will continue to call upon the Government to not enter into trade agreements that allow food imports that do not meet our environmental, welfare and food safety standards. It is vital that British farming's produce and contribution to the nation is not undermined."
The Politico Agriculture and Food Summit 2018was held to address the most pressing challenges and opportunities in farming and food trade. In the presence of policymakers, agri-food industry leaders, farmers, environmental NGOs, speakers on the panel included Paolo de Castro MEP (Italy, socialist), John Clarke from the European Commission (DG Agri), and Edwini Kessie from the WTO.