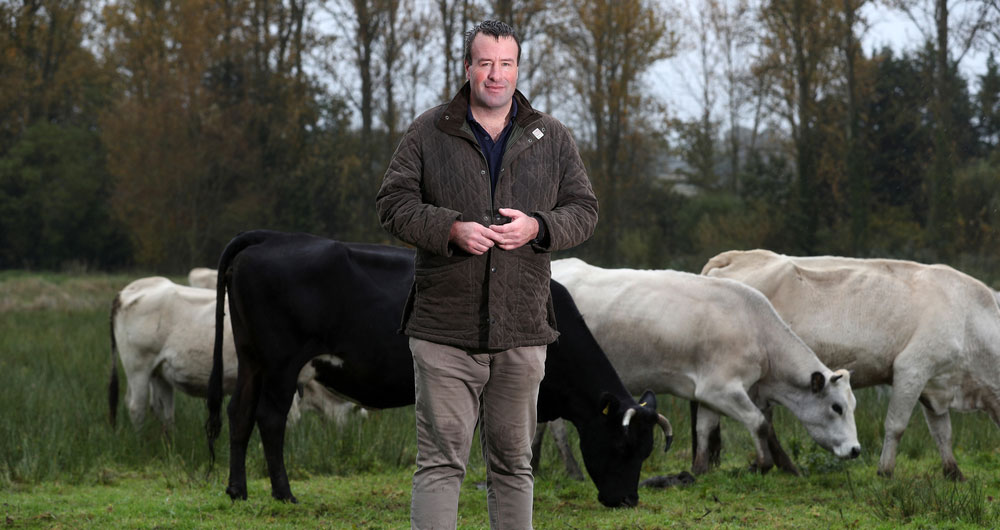 With climate change, net zero and farming having widespread coverage in the media over recent weeks, NFU Vice President Stuart Roberts is encouraging NFU members to take to social media to showcase the great story that British livestock farmers have to tell. He writes:
Over the next week we are likely to see renewed media coverage of global livestock farming and its impact on the climate, with the BBC due to air its latest documentary Meat: A threat to our planet? The title of the programme is clearly alarmist and, we believe, misleading in its own right. We will be complaining to the BBC in the strongest terms if the programme goes on to display partiality, bias against or misinformation about British farming. It has been frustrating to see the continued media portrayal of red meat production as the same throughout the world – especially when the truth is that British red meat is some of the most sustainable in the world, produced by farmers who care – with a greenhouse gas footprint 2.5 times lower than the global average.
However we can, as an industry, have a hugely positive impact. Could you take the time to share your farming story and the story of the British livestock sector next week to showcase the positive contribution British farming makes? We know that when we celebrate the great story of high welfare, environmental care and traceability the British public is eager to support British farming. The NFU has produced graphics and toolkits which have been widely shared on social media, illustrating British farming's high animal welfare and environmental protection.
Our school education programme has been a huge success in primary schools across the country, and our recent launch of Speakers for Schools has extended this programme to secondary schools so that the next generation can learn about British farming from the people who know it best.
Next week we will be talking to universities about the role of healthy, climate-friendly, British red meat in our diets and its importance to the country, from its nutritional value to how grazing livestock has helped shape our iconic countryside.
So in the coming days, as well as correcting the alarmist reporting, it would be great to see as many farmers as possible taking to social media, approaching their local papers and telling people face to face about why British livestock production is the best in the world and how proud we should all be of it. Let's truly celebrate a sector that forms the foundation of so many rural communities, and that has quality and sustainability at its core.
Stuart Roberts, NFU Vice President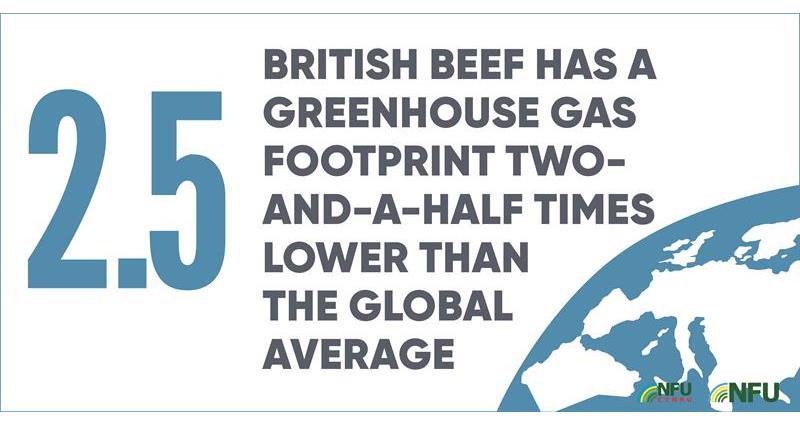 British livestock farmers have a fantastic story to tell about the work they do by protecting the environment, leading the way on welfare standards and providing nutritious food for the nation. We've produced a new set of infographics to help you share your story - download them here.
More from NFUonline: