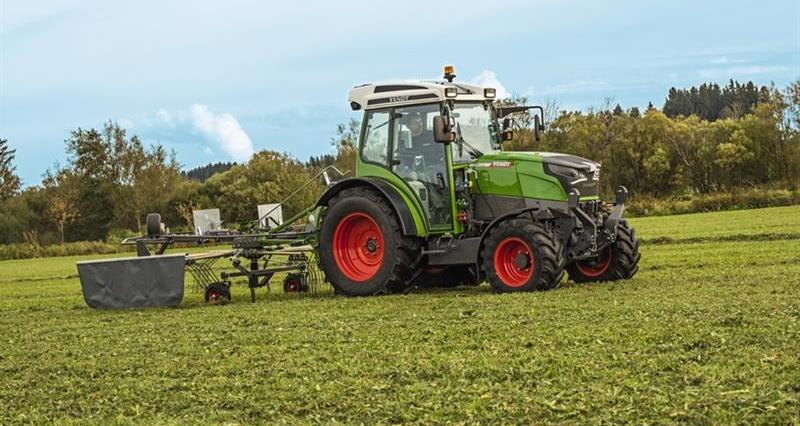 Above: First shown in public at Agritechnica 2017, the Fendt e100 battery electric tractor is compatible with existing farm implements
We need the help of NFU members (other British farmers and growers are also welcome) to investigate future demand for electric tractors and their unique selling points (ownership cost, durability, low emissions, safety, etc).
Under the government's Industrial Strategy, a variety of 'Task and Finish' groups are exploring new breakthrough technologies for farmers and growers, and making recommendations to an Agricultural Productivity Working Group.
The NFU co-chairs a consortium including several agricultural machinery manufacturers which is looking at potential uptake of electric tractors and other farm vehicles. We are now conducting a market research survey to identify farmer awareness of this new technology, its potential selling points and possible constraints (such as difficulties of charging large battery electric vehicles on weak rural electricity networks).
Do you currently run a tractor on your farm or horticultural business, or do you intend to in the near future?
If so, please do complete our questionnaire here, so that we can feed this information back to the Agricultural Productivity Working Group and the Food and Drink Sector Council. The survey should take around 10 minutes to complete. Many thanks for your help.
Two years ago, the NFU published a paper suggesting that electric and hybrid tractors may become widely available in the 2020s, read it here.
Read more...