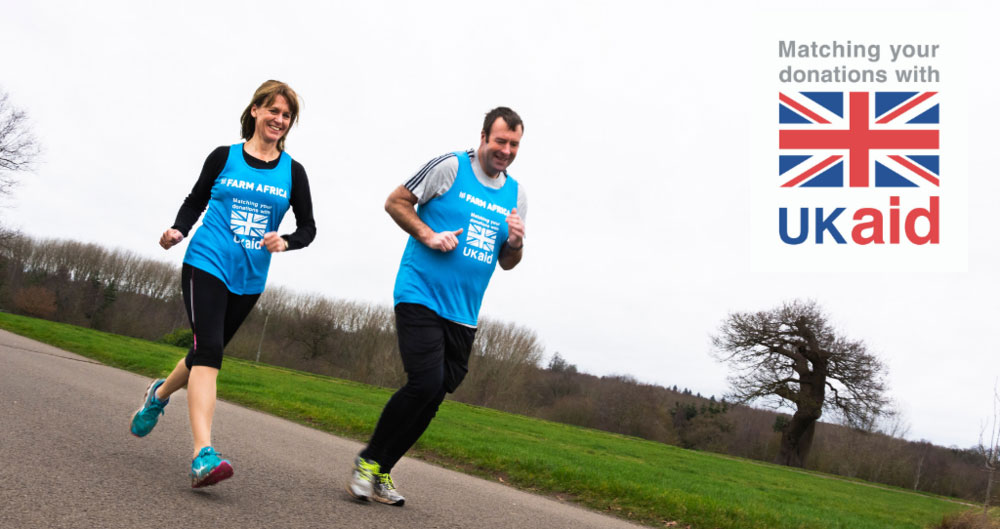 NFU President Minette Batters and NFU Vice President Stuart Roberts are preparing to run the 2019 London Marathon this weekend, in support of Farm Africa.
They will be running in a team that also includes NFU North East regional director Adam Bedford and former NFU policy adviser Martin Rogers fundraising for the charity's 'Coffee is Life' appeal.
All donations will support Farm Africa projects across Eastern Africa. Donations made before 8 May 2019 will be match funded by the UK government to fund a project that will give female farmers in Kanungu, Uganda the opportunity to make a career out of coffee farming.
Mrs Batters said:
"I have seen first-hand some of the amazing work that Farm Africa does and it is an outstanding charity. The work they do makes a tangible difference to people's lives, giving them the tools to help build a business in incomparable circumstances to our own.
"I've been overwhelmed by the support we have had already from people generously donating and it is giving us all that extra motivation to get out and train one last time ahead of Sunday."
Mr Roberts said:
"I'm a huge supporter of the work Farm Africa does to enable people to learn new skills in order to support themselves and their community. At a time where there is such intense focus on our own industry, it is important that we also do our bit to support other farming communities around the world who face their own unique challenges."
Training
Earlier this year, Minette and Stuart spoke to Countryside magazine about how they were fitting in training around their NFU officeholder and on-farm duties.
Minette said:
"When we first started talking about this early last summer with the marathon still eight or nine months away – it all seemed like the 'art of the possible', but now it's a little more real. Yes, it's a big challenge, but, on the plus side, it's good for me to get out running.
"Stuart and I are typically spending all the hours sitting in meetings, in cars, on trains, talking a lot – we're not as physical, or on-farm, as we've been in years past, so I'm finding it a useful discipline to get out and train.
"I've run two marathons previously for the Junior Diabetic Research Foundation. I hadn't planned on running a marathon while president of the NFU, so it's Stuart I have to blame but, so far, I'm not regretting it at all."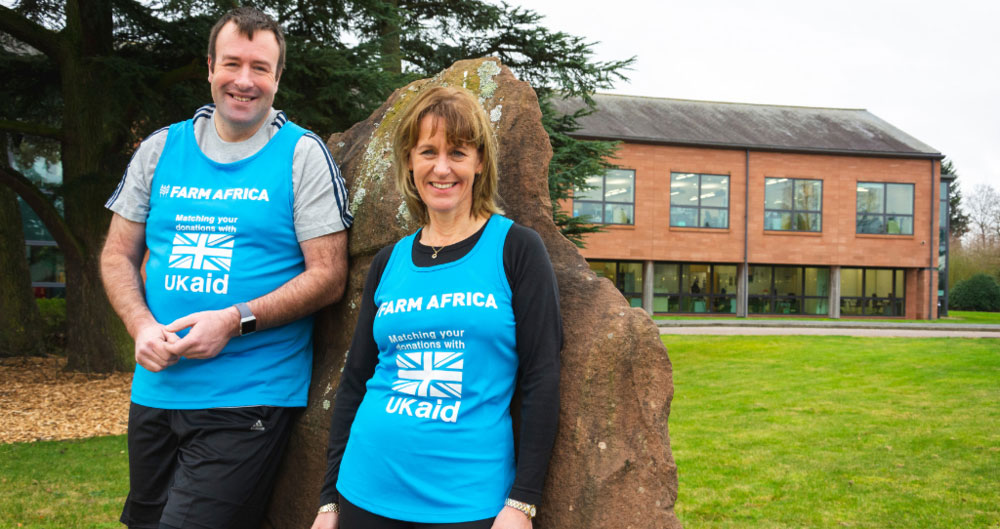 Stuart said:
"The diary is incredibly busy, but actually this can be a pretty sedentary existence – often eating food on the go or at service stations, grabbing a can of coke or a packet of crisps, so it's not a particularly healthy lifestyle to lead.
"Yes there's the fundraising element to this and that's a really important driver, but if I didn't have this goal it would be easy to fall into the trap of doing nothing.
"I took up the role of Vice President of the NFU last February after losing a huge amount of weight, and it's easy to undo a lot of that good work when life gets busy, so the marathon makes you behave in a different way; in short, it keeps you honest!
"There's lots of worthy charities to support, but I'm a big supporter of Farm Africa because they enable people to develop businesses, to learn new skills, so they can support themselves and their local communities. For every pound that people invest in Minette, myself, Adam Bedford and the others in our team – there's a massive multiplier effect. You can see the longevity behind the funding, and that's why I'm running for them."