Nearly a hundred dairy farmers from across the country have had the opportunity to take part in a Q&A session and discussion about Defra's once-in-a-generation chance to change the future of dairy contracts.
The NFU's exclusive webinar featured NFU dairy board chairman Michael Oakes, chief legal adviser Nina Winter and chief dairy adviser James Osman.
The panellists talked through why the consultation matters to the dairy sector and the NFU's five key points for contractual reform before discussing issues such as producer organisations and contract terms in a live Q&A.
Michael Oakes said:
"It was encouraging to see so many of our dairy farmer members taking the time to watch our webinar and asking some really important questions about the future of the dairy sector. These views will help to shape our response to the consultation.
"As dairy farmers, we want to place ourselves in a more sustainable position for the long term and dairy contracts are at the heart of this. We want to see flexible and innovative regulation that not only delivers fair terms for farmers but an equitable balancing of risk between farmers and buyers.
"This consultation is a once in a lifetime opportunity to really make our voices heard and I urge all dairy farmers to stand up and be counted. It's so important that Defra hear a range of views from all dairy farmers, so they understand what does currently work in some contracts and where there are shortcomings which are to the overall detriment of our industry, that require change, through contract reform."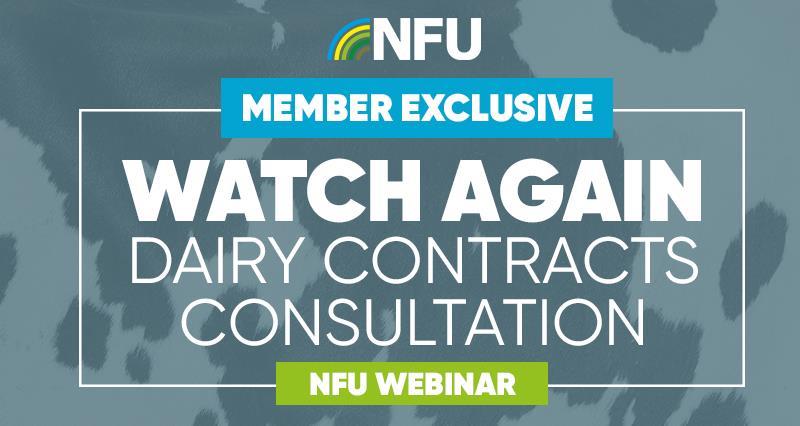 More from NFUonline: