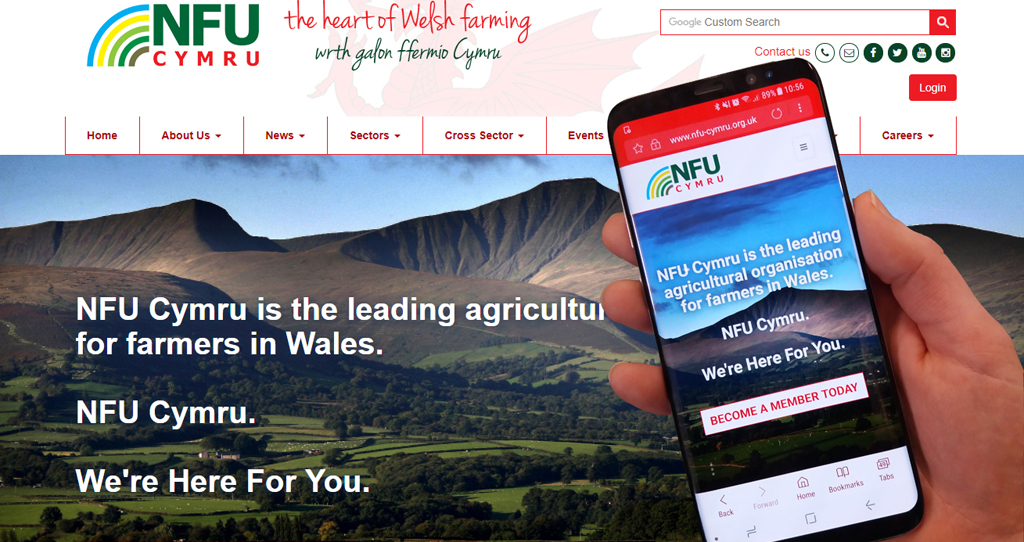 NFU members in Wales have a brand new website which is now live: www.nfu-cymru.org.uk.
With improved functionality, a sleek design and an abundance of information, the new NFU Cymru website aims to be the go-to digital platform for Welsh members and the public alike.
The website is fully mobile-friendly and boasts pages for all sectors of the industry as well up-to-date information on member discounts and services. The website also has a large focus on county delegates and representatives, so you know who is representing you at county, board and national level – simply click on the interactive map of Wales to delve into county specific information.
NFU Cymru Director, John Mercer said: "In creating the new website, we have listened to and incorporated our members' views to help create a better user experience. We hope you like the new design with enhanced features.
"Thanks must go to the NFU Cymru Communications team and also to the Web team in Stoneleigh for all their hard work in creating and designing the new website."