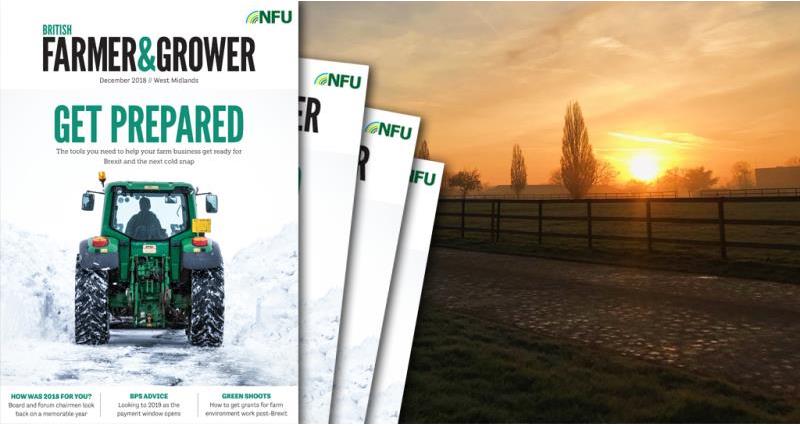 The latest edition of the NFU's membership magazine British Farmer & Grower should be arriving on your doorsteps today.
Each edition is packed full of practical business advice, features on the union's members, domestic and foreign farming news, as well as great competitions – all targeted to show farming as the dynamic, innovative industry that it is.
And on top of all that, there's a dedicated regional section for you to keep up-to-date with information from your area. This issue and previous editions and regions of British Farmer & Grower are also available to read online. Just log in to NFUonline and then click here.

In the December issue: