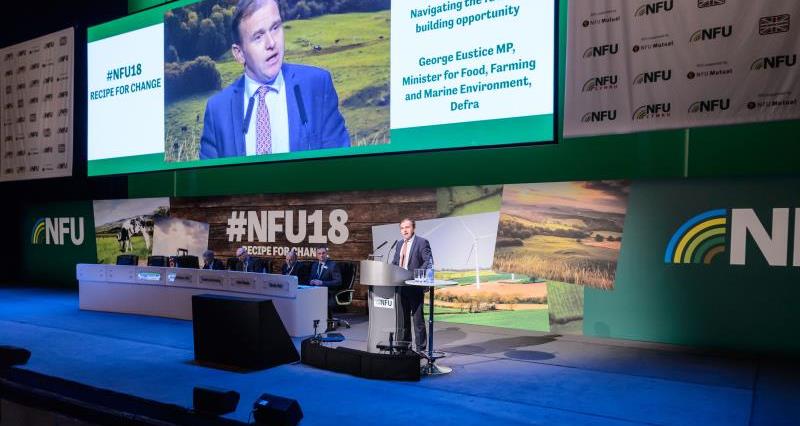 Livestock farmers received a comprehensive review of the year as they looked ahead to Brexit and beyond.
Charles Sercombe, NFU livestock board chairman
NFU livestock board chairman Charles Sercombe said it had been a positive year for the livestock sector helped by a stable home market and rise in exports boosted by exchange rates. He also welcomed the certainty a transitional period would give the red meat sector.
He reassured the audience that the NFU would continue to lobby for frictionless access to EU markets when it came to trade. This is imperative for sheep farmers, he said, but conceded that many negotiations were still to be had.
Regarding traceability, Mr Sercombe said he was heartened to hear the Secretary of State announce that a livestock information programme will be progressed and further announcements are expected within a few weeks. He said: "A new livestock traceability service will be a fundamental building block that will deliver many benefits for industry, improving real-time traceability and building brand Britain as seek out new markets."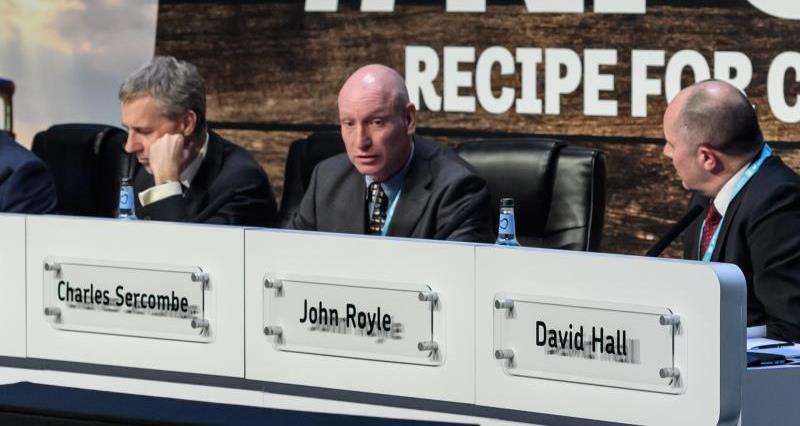 George Eustice, Minister of State for Defra
Mr Eustice was optimistic about the future of the livestock industry. He spoke about the improved position that the industry was in, due to improvements in commodity prices compared to 18 months ago.
On sheep carcase splitting, Mr Eustice told the audience how NFU livestock board chairman Charles Sercombe first brought the issue to his attention four years ago. A recent vote, held at the Standing Committee on Plants, Animals, Food and Feed (SCoPAFF), will allow Member States greater scope to use alternative means to age lambs for the purposes of carcase splitting. This provides greater clarity and certainty on sheep going into the food chain. Mr Eustice said that it was a "big step forward to adding value to the sector".
Mr Eustice also spoke about supply chain fairness. He made clear that voluntary codes were not working and said: "Government has a role to improve transparency and the integrity in the supply chain, and we're prepared to implement legislation if needed".
He went on to say that the Government will definitely introduce the same carcass classification system for sheep. It will afford the same clarity and consistency for carcase quality in sheep as is already implemented in beef and pigs with independent oversight being provided by the RPA meat technical inspectors.
Nigel Gibbens, UK Chief Veterinary Officer
Nigel Gibbens discussed a number of diseases which posed a threat to the UK livestock sector. Diseases such as Foot and Mouth, Lumpy Skin Disease and Bluetongue are circulating in various parts of the world. He stressed the importance of surveillance and biosecurity and said that good farm biosecurity was ultimately the last line of defence and urged farmers to consider risk based trading to minimise disease entering their farms.
He said: "It's you and your vet, working together, that makes a difference."
He went on to say that strategies to monitor disease threats must be part of the normal practice and by targeted action on a number endemic and production limiting diseases will improve animal health, welfare and productivity.
He added that the UK won't control TB unless it takes a holistic approach. Badger culls, regular testing, biosecurity and vaccinations must all be part of the strategy.