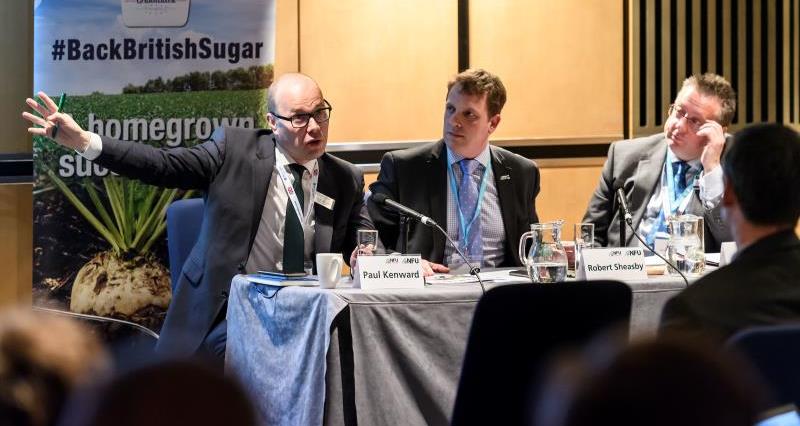 A thriving sugar beet sector relies on a number of significant ingredients mixing together in a perfect blend.

And it is starting from a strong base.

The UK sugar industry is one of the most efficient in the world, contributing £700 million to the economy each year, supporting 9,500 jobs as well as the 3,500 growers that NFU Sugar represents. NFU Sugar and British Sugar work closely together to invest in the future of the industry.

Michael Sly, NFU Sugar Board chairman, said: "British Sugar and growers have jointly invested in the home grown industry's next generation through the very successful Sugar Industry Programme. We have also collaboratively invested in the British Beet Research Organisation.

"Indeed, we have a new and strong team at NFU Sugar working well with a passionate board"

The world is changing

Six months into the post-quota world the market dynamics are changing with production increasing across Europe. With the shackles off and perfect growing conditions, this year the EU produced a surplus of 5 million tonnes. In future years, the baseline planted is not expected to reduce substantially, not least because – in a number of countries including the UK – growers may have multi-year contacts.

Although EU prices are still at a small premium to world prices, UK sugar prices are now very strongly correlated to world prices, which brings much greater volatility. With extremely tough competition from duty free beet from the EU, and 2.7m tonnes of duty free cane through refiners, the sector needs to work harder than ever to win in our marketplaces.

There are challenges ahead

Brexit poses an opportunity for the British sugar industry, but this depends on whether it is able to trade with the rest of the world on a level playing field. It is important to use this opportunity to create a consistent trade policy that is fully integrated with UK agricultural policy and regulations that continue to allow our domestic industry to continue to thrive.

Paul Kenward, Managing Director of British Sugar said: "I want to see the British sugar beet industry heralded as a domestic and export success story after Brexit and I believe we have the right foundations in place to do this.

"To ensure our voice is heard we need to grow awareness of home-grown sugar. Together we have a great story to tell. Our success is driven by the whole industry and a truly integrated supply chain."

Another challenge is the potential loss of neonicotinoids. The European Commission is expected to ask member states to vote for a ban this spring. British Sugar, NFU Sugar and BBRO are working hard to examine how sugar beet growers could deal with 15 pests and diseases currently managed by neonicotinoids.

What do we need for the future?

Michael Sly told NFU conference: "In a world of competition post-quota, it is important that the industry is prepared to try different ways of doing things to try and position the home grown sugar sector in the best possible manner. This could be exploring different models to balance risk and reward in contracts, or exploring market mechanisms to incentivise growers lifting decisions.