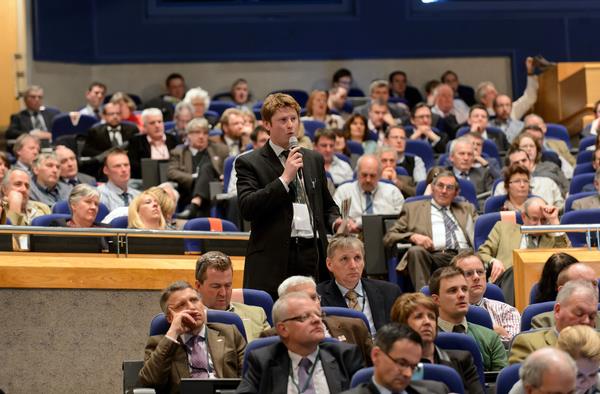 The NFU's 2018 Conference (February 20-21, ICC, Birmingham) is almost here.
We try to make the event as interactive as possible and we are keen to feature your questions on the issues that affect your farming business. You don't even have to be at the ICC to get your point across – if you send us a question online, our session chairmen will do their best to make sure it is heard.
This year, members can submit questions online by filling out the form below.
You can also submit questions via the #NFU18 App (this is how you download the App). Once you have the App installed on your phone or tablet then the video below explains how to submit a question:
Step One: Read the guidance here...

Step Two: Decide which session/s you would like to participate in, and who you'd like an answer from. The programme so far can be viewed here (opens in a new window).

Step Three: Fill in the form below – thanks!

Post your question HERE (you must complete all fields)