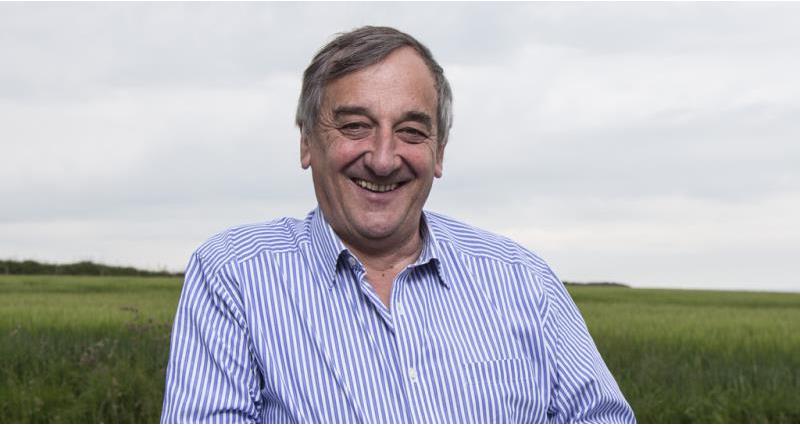 "When he first arrived on the national officeholder scene, the Secretary of State at the time talked about food production almost as an inconvenient bi-product of the environment," Director General Terry Jones explained. "He was at the top of the organisation when it started to be taken seriously again – he was the one that drove a lot of it at the time."
Meurig Raymond has been the backbone of the officeholder team since 2004 when he was elected Vice President, before starting an eight-year run as Deputy President in 2006 and then concluding his service as President, beginning 2014.
One of Mr Raymond's great achievements took place in 2013. Former President Peter Kendall was out of the country when then Environment Secretary Owen Paterson had planned to divert 15% of the CAP budget – up from 9% – to environmental schemes and away from farmers' payments.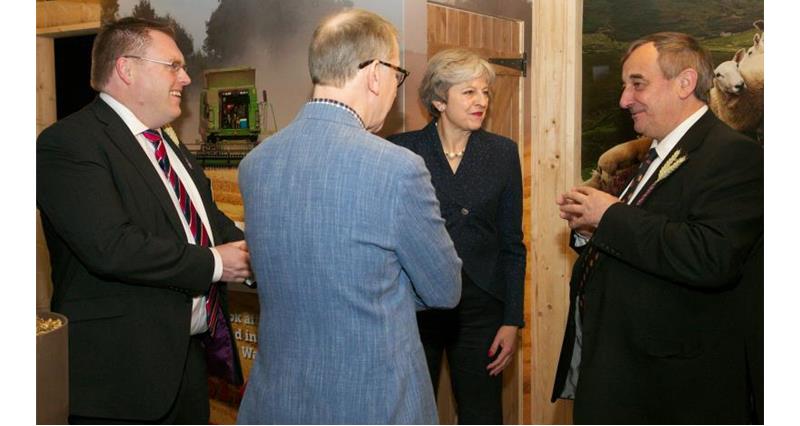 Long-time friend of Mr Raymond, and the NFU's current director of strategy, Martin Haworth said: "The story goes that Meurig had a private meeting with the Owen Paterson at the Secretary of State's London flat, and when they finished, it had been negotiated down to 12%. I don't know what went on in there, but by the time Meurig came out he had saved a number of farmers in England from going under."
Mr Raymond was also involved in the Gangmasters Act 2004 negotiations between farmers, government officials and union delegates, which was instrumental in raising standards in gang labour provision. Mr Jones said: "It was probably the most complex piece of legislation in decades. He was at the genesis of landmark legislation regarding pay and living conditions."
At the end of 2004, it was announced that Meurig was to be recognised in the New Year's Honours list. He received an MBE for his services to agriculture, which started on the family farm that he and his twin brother Mansel own in Pembrokeshire, producing dairy and crops on more than 3,400 acres.

Mansel also spent many years on boards and committees within the NFU, and Mr Haworth spoke about the dynamic between the twins: "They came quite late in their parents' lives and have a brother who must be around 30 years older – their father had been at the battle of Gallipoli. They inherited the farm when they were very young and became prominent in the NFU early. This is why Meurig is so passionate about getting young people into the NFU."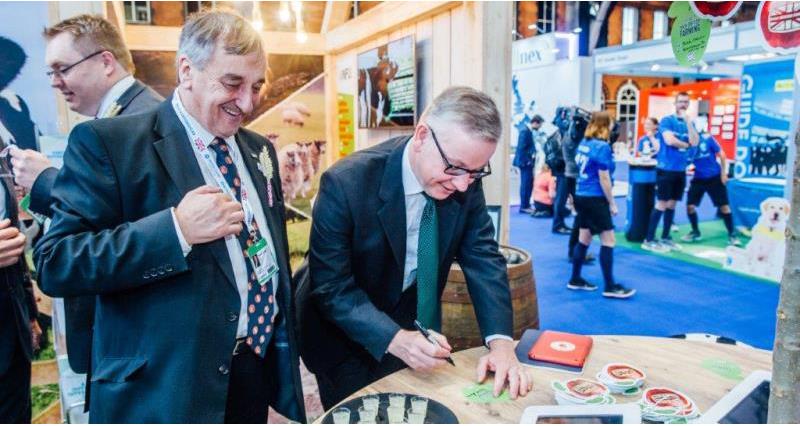 But Mr Haworth explained how this passion always went a step further: "When I was head of international affairs for the NFU, I hadn't known him long when I watched him speak to some members. He invited me back to have a drink at his house, but I didn't realise he had also invited most of the farmers at that meeting – we were there until 3am taking tough questions.

The Director General closed by saying: "His little black book is unrivalled. A former NFU Cymru director told me about a crisis when nobody could get hold of the chief vet. But Meurig walked in the room and pulled several pieces of paper out of his pocket until he found the chief vet's main number, his mobile number, and his flat number – and they managed to get hold of him.

"He's been fantastic to work with. His ingredients for success has been commitment and great stamina. He's intelligent, inquisitive and thoughtful. He is bright and has been able to deliver convincing arguments on NFU members' behalf whenever an opportunity arose."

Mr Raymond will retire to spend time with his wife Hilary, and on the farm that his son Paul now runs alongside Mansel's son Nigel. His daughter Nicola is a CEO of South Australia Lucerne Growers, and his youngest son Jonathan is an investment manager in London.