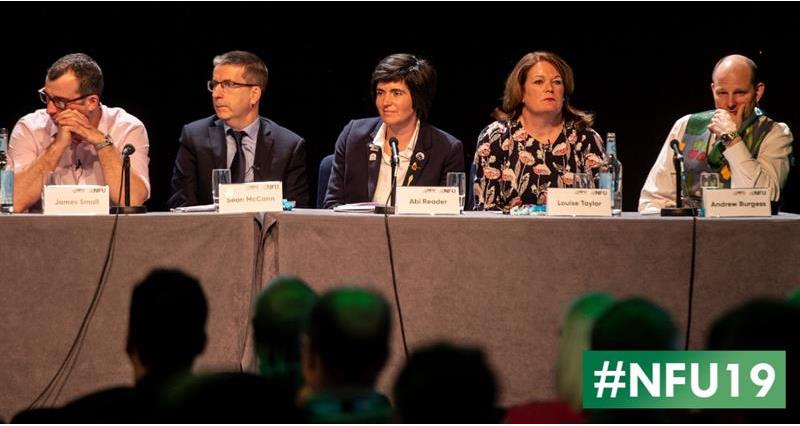 This interactive workshop session explored the key technical and personal considerations farmers have to navigate when planning for their future.
From young farmers looking to play a more central role in farm management to those looking to hand over the business, the session encouraged lively debate around the challenges of succession.
Speakers:
Dr Andrew Francis, Chief Economics Adviser, NFU
Louise Taylor, Managing Director of Taylor Millbrook and partner in Barbers Rural Consultancy
Sean McCann, Chartered Financial Planner, NFU Mutual
Abi Reader, Vice Chair, NFU Cymru Milk Board
James Small, Farmer
Andrew Burgess, Co-Owner, Produce World, RB Organic & Burgess Farms
This session was chaired by NFU Director General Terry Jones, and it examined the whole pipeline around farm business succession: from the new entrant coming in to the industry, through to the established farmer wishing to retire. The wide ranging experience of the speakers reflected the complexity and often contention that is encountered when discussing succession.
Watch the Q&A session with the panel:
The NFU's Chief Economics Adviser Dr Andrew Francis led a series of votes to begin the session, which highlighted that the majority of people who hadn't set up a succession plan said the reason was because it was "difficult to discuss with the family". But 35% of the audience said that they needed a succession plan in place now and didn't have one.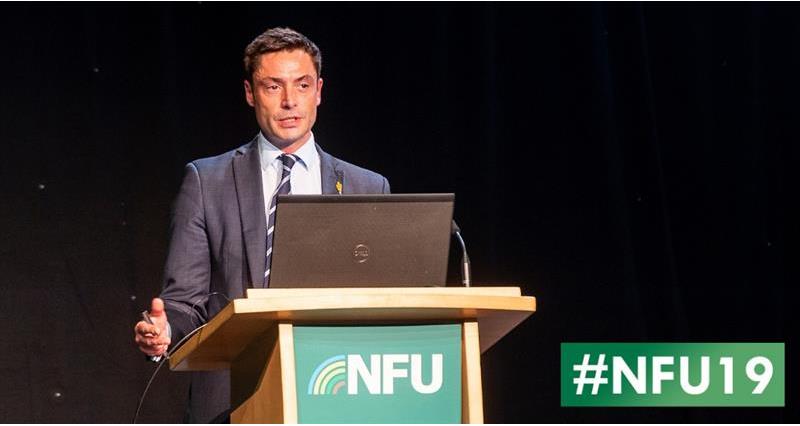 Pictured above: NFU Chief Economics Adviser Dr Andrew Francis
Somerset livestock farmer James Small covered his experience taking on the farm focusing on aspects such as farm planning and structure, set-backs, lessons learned and future plans to improve his already well-structured succession plan from a tenancy angle. He explained how his grandfather had a simple will that spanned two pages of A4, but it took 30 years to solve.
He said: "Once we knew what we wanted to achieve with our succession plan, that's when we went to the solicitors. The tax considerations were secondary to what the family wanted. Having a plan in place gave us an opportunity to have a good look at the business and we discovered that different people didn't own what they thought they owned."
He added: "Because of the planning we did we didn't have the stress of trying to sort it all out alongside the grief we were experiencing. Nothing you do will be cheap, but it will cost significantly less than if you were doing it retrospectively."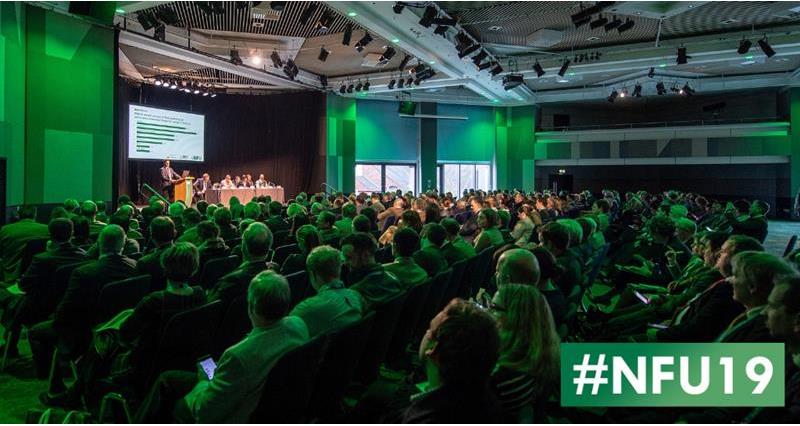 The NFU Mutual's Chartered Financial Planner Sean McCann brought succession expertise from a technical point of view including ownership, tax, financial planning and agricultural and business property relief. His top tips were to plan early, maximise tax breaks, involve the family and take advice.
Abi Reader, a dairy farmer from Glamorganshire, spoke about the challenges and positives of succession from the perspective of someone who is in the early stages of the process from an owner-occupier perspective. As someone who was thrown in to a succession process unexpectedly seven years ago, she said: "A few months ago I did an interview with Channel 4 and an extremist vegan, and that conversation was easier than talking to my family about succession."
"My father was taken ill seven years ago. My uncle wasn't entirely sure what to do - he was on livestock - and I didn't know what to do - I was on dairy. I didn't know how to sign cheques, or order straw. My father played his cards too close to his chest. I couldn't continue to run the farm how he wanted it because I didn't know how. I was still considered to be an employee."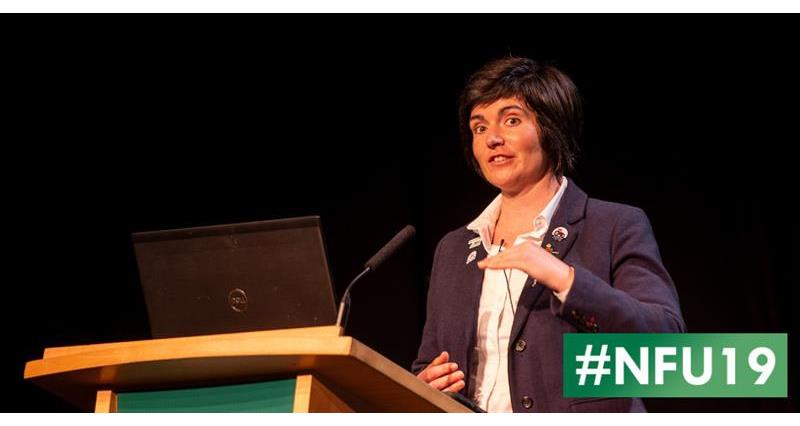 Pictured above: Dairy farmer Abi Reader
Louise Taylor is a partner at Barbers Rural Consultancy LLP, specialising in family farm planning, and she acts as a mediator who brings families together to discuss succession. Louise covered the softer human barriers to succession as well as the importance and challenges of communication.
Director of Agriculture at Produce World Andrew Burgess offered experience of some of the challenges within a family setting of managing succession and relationships post-succession. He said: "Develop assets outside the business. If someone doesn't want to come in, make sure there is something for them to inherit. But for the person who does want to join, prepare them. Give them a route through the business so they learn about every aspect of it and don't just give them a management position because they're family."