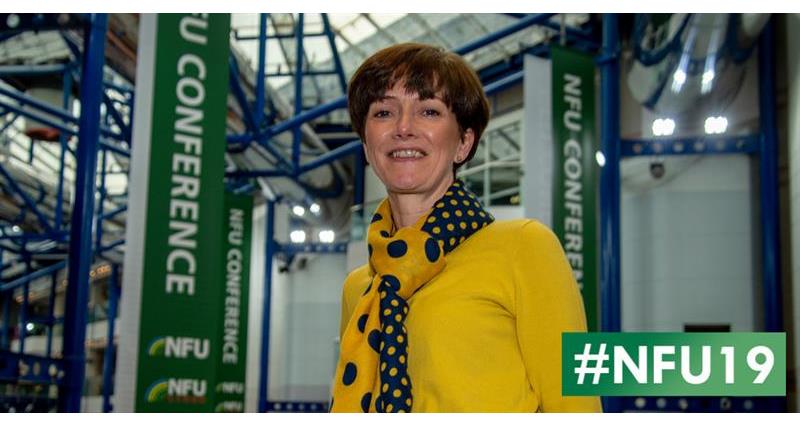 Pictured above: NFU Horticulture and Potatoes Board Chairman Ali Capper
The horticulture sector is facing a number of challenges this year, the most pressing being the issue of seasonal labour. This was the main focus of the horticulture break-out session on the second day of the NFU Conference.
Following months of engagement with Defra and the Home Office and meetings at 10 Downing Street, the NFU has been instrumental in securing a seasonal workers pilot scheme for 2019.
Chief Horticulture and Potatoes Adviser Lee Abbey said:
"This was a massive win for our industry because we are the only sector to have achieved anything of that nature from government. But we haven't rested there as there's still lot of work to do to make sure that the pilot scheme and future policy supports our industry and actually gives us the labour that we need."
The main concern is that the 2,500 workers allocated to the scheme will not be enough and so the focus will be on increasing this number.
NFU Horticulture and Potatoes Board Chairman Ali Capper said:
"We really need to get the seasonal worker pilot scheme increased from 2,500 workers to 10,000 workers and will make this a priority this year."
"While I was delighted when the government announced the new scheme, 2,500 permits are not enough when you have shortages of 8-10,000, so the NFU has been asking since last year for 2,500 to become 10,000.
"We will need to see significant increases next year regardless of what happens with the Brexit and deal or no deal. And assuming there is a deal and we exit the EU in 2020, we really will need this scheme to be fit for purpose."
Mrs Capper said there were also issues surrounding the Immigration White Paper, including the 12 months in, 12 months out policy, which would see workers allowed in for a year and then returning home unable to come back to the UK for a further 12 months.
"We are pushing back quite hard on this and we have a meeting later this morning with the Home Office, so I am looking forward to being able to discuss the issues the Immigration White Paper raises," said Mrs Capper.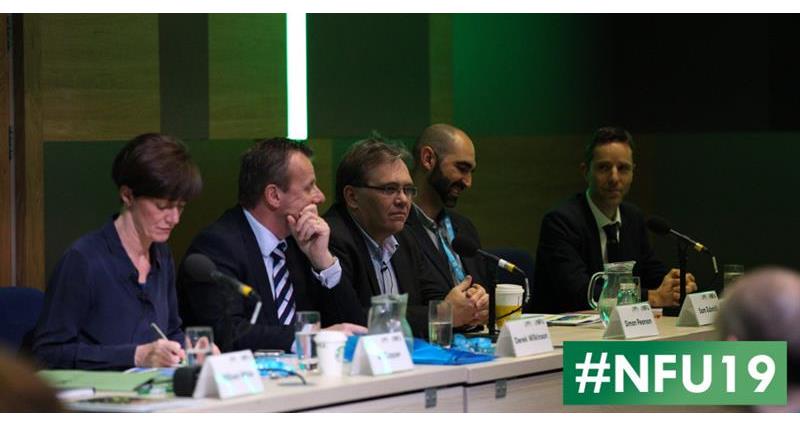 To help explain more about the new scheme, Sam Zubaidi, operations and development manager at Concordia UK Ltd, one of the two labour providers that are running the seasonal worker pilot scheme, spoke about about how it will work for growers.
He reassured the audience that there were plenty of workers from countries such as Russia who were keen to work in the UK, and a lot of these were university and technology students aged 18-24, a differing demographic to the slightly older workers who have been coming from Romania and Bulgaria.
Continuing to raise the profile of the horticulture sector at Westminster will be vital in the coming months, said NFU Potatoes Board Vice-chairman Derek Wilkinson, who spoke at length about productivity, and the need for government to better recognise horticulture in the future agricultural policy.
"In order to harness future funding we need to ensure that government recognises UK horticulture as a productive sector worth investing in. Perceptions that the industry is a low paid, low productivity sector are inaccurate and could have a negative impact on future government policies. Defra statistics show that the number of seasonal workers per hectare over the past 20 years has remained fairly static, but productivity has doubled in that period."
One issue on the horizon that is clouding everything is Brexit and the uncertainty that will bring. Mrs Capper said that with Brexit fast approaching, and the prospect of no-deal ever increasing, the NFU was working around the clock to ensure all risks were identified and managed as effectively as possible.
But despite the gloom surrounding Brexit, and particularly the issue of labour, she was keen to add a note of positivity for growers, and said: "I think it is important to contextualise how innovative and productive this sector is and how there's endless opportunities. We have heard time and again about consumer and health trends that are all good for this sector. And I have every confidence that if we can lobby to get our members what they need, this is a sector with a really exciting future."