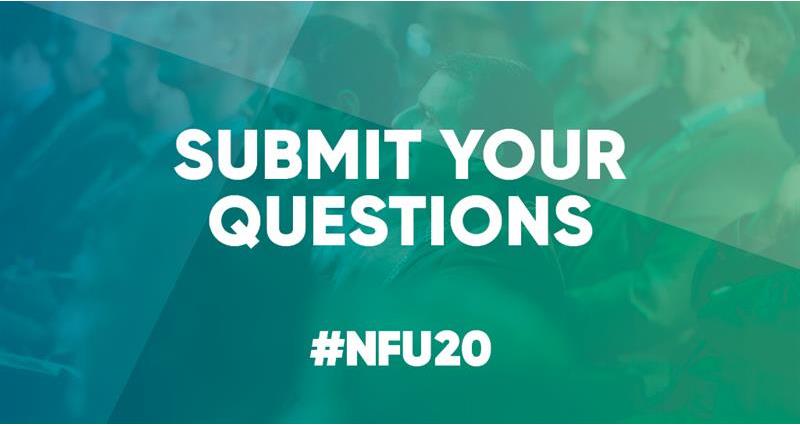 The NFU's 2020 Conference takes place at the ICC Birmingham, 25-26 February.
Registration for the event is now closed but you don't have to be at the ICC to get your point across. Send us your questions on the issues that affect your farming business and our session chairmen will do their best to make sure it is put to the panel on the day.
Here's how to submit your question(s)...
Decide which session or sessions you would like to participate in, and which of the speakers you'd like an answer from.
Submit your question by filling out the form below - you must complete all fields.