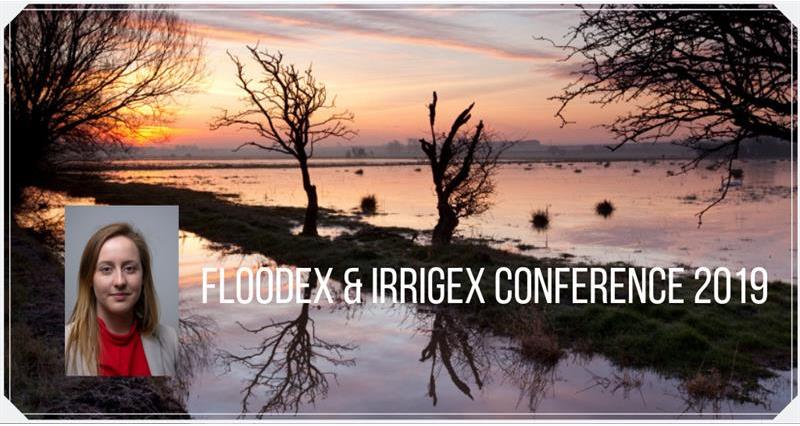 The NFU's flood risk adviser Dr Mhari Barnes reflects on last month's FloodEx and IrrigEx conference where NFU Vice President Stuart Roberts spoke about the importance of developing a sustainable integrated water management scheme which mitigates flood risk while safeguarding future water resources.
She writes:
There was a great turn out at this year's FloodEx and IrrigEx conference by NFU members and staff, at the East of England Arena in Peterborough. This is the first year the two events have been combined. By addressing both flooding and irrigation issues within one event, it created a positive movement towards addressing different water-related issues in a coherent manner.
The event aimed to showcase the latest machinery for watercourse maintenance and had various other water-related stands, from specialist risk insurance brokers to NFU panel solicitors Wilkin Chapman.
The highlights of the event were the presentations. Catherine Wright from the Environment Agency spoke about the upcoming Flood and Coastal Erosion Risk Management Strategy and the government's 25-Year Environment Plan. The NFU's national water resources adviser, Paul Hammett, presented on the pressures horticulture and crop growers face with increasing pressures on water abstraction.
NFU Vice President, Stuart Roberts, spoke passionately about the importance of developing a sustainable integrated water management scheme which incorporates mitigating flood risk whilst ensuring there are water resources available for an ever-increasing insatiable demand. This was the perfect platform to communicate the NFU's key asks when it comes to flooding - sufficient and transparent funding to protect rural businesses and communities at flood risk.
Areas like the Fens, in east England, are not only at extreme flood risk but also have to contend with the associated anxieties and pressures related to water scarcity. During the summer drought in 2018, farmers and growers had abstraction restrictions put on them whilst domestic water users remained unaffected.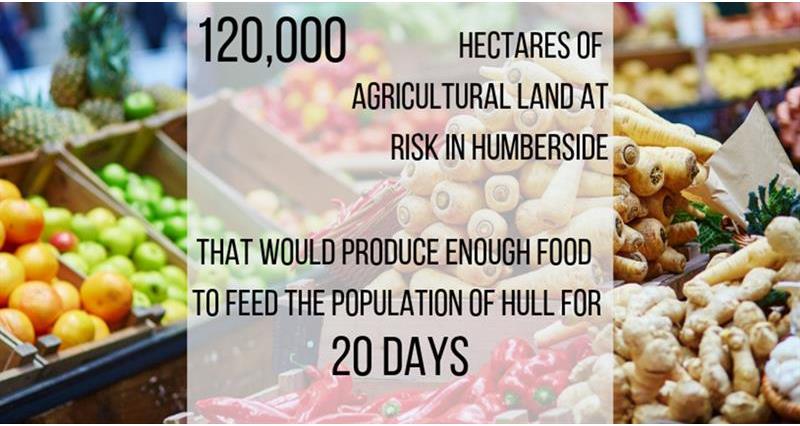 In Humberside alone, there are over 120,000 hectares of prime agricultural land at risk from flooding. This area produces enough food to feed the equivalent of the population of Hull (more than 250,000 people) for 20 days. Therefore, it cannot be deemed acceptable to put food security at risk so that members of the public can still wash their cars, during a drought and heatwave that affected much of Europe. Governmental priorities appear to be entirely misplaced. Furthermore, education and communication into responsible water use are non-existent bar the meagre work carried out by a select few water companies.