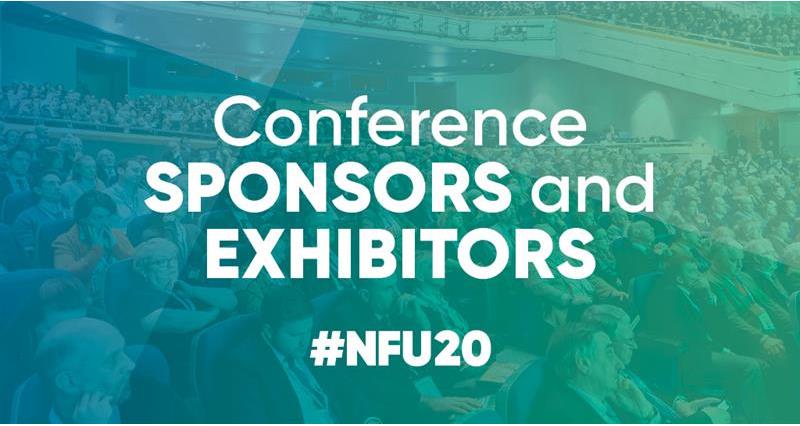 The NFU would like to express its sincere thanks and appreciation to the 2020 conference sponsors and exhibitors organisations:
ABP
ABP UK is a leading agrifood business, operating across 15 locations, working with over 12,000 farmers. It is a significant contributor to the UK rural economy and has been delivering premium quality meat for the UK's retail, food service wholesale and manufacturing sectors for over 60 years.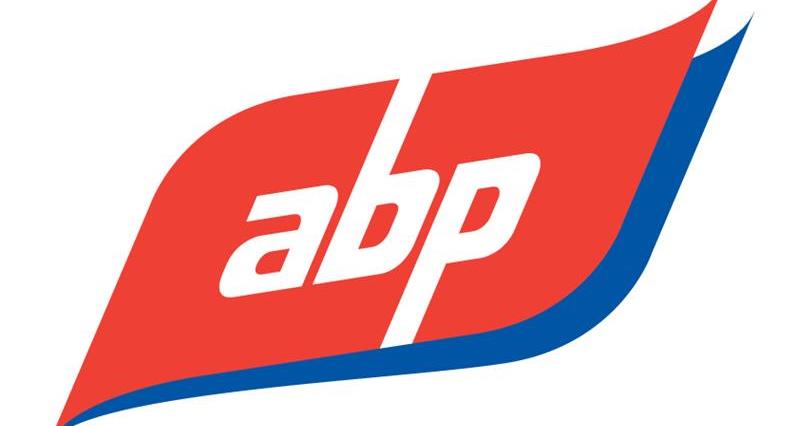 Aldi
Aldi is proud to support British farming and this year's NFU Conference. All of Aldi's core range of fresh meat, eggs, milk, butter and cream products are sourced from British, Red Tractor approved farms. We were the first retailer to sign the NFU's Fruit and Veg Pledge, as well as its Plants and Flowers Pledge.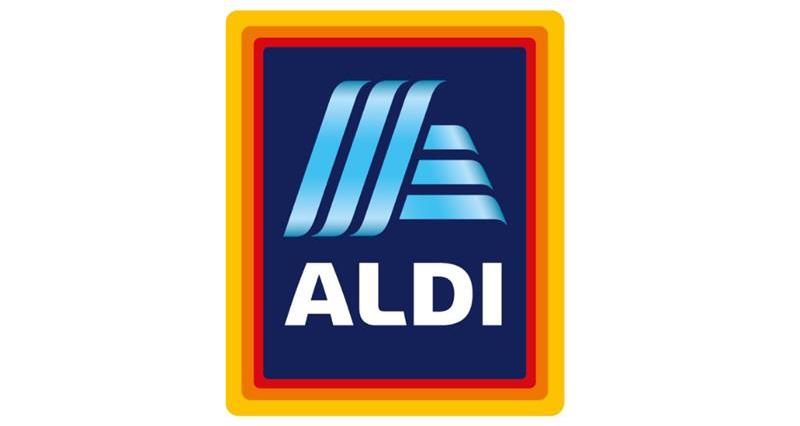 Asda
Founded in the 1960s by Yorkshire dairy farmers, Asda is one of Britain's leading retailers and helps customers save money and live better in stores and online. Each week more than 18 million customers visit its 652 stores across the UK and are served by 165,000 colleagues. Asda.com delivers to 99% of UK homes and 500 click and collect sites. Asda joined Walmart, the world's number one retailer, in 1999.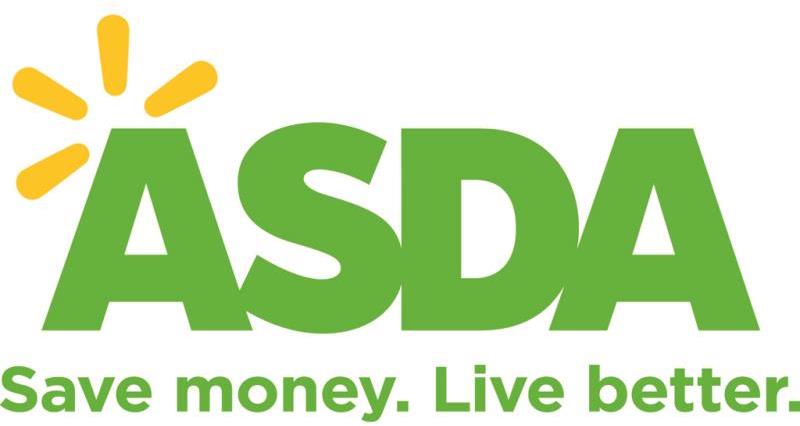 CFE
Championing the Farmed Environment is a partnership initiative which supports farmers to deliver environmental benefits within productive farm businesses. Good environmental management which protects soil, water, air quality and biodiversity and contributes towards climate change mitigation enhances both the farm business and the environment. For online guidance and resources, free training events and partner expertise, visit www.cfeonline.org.uk.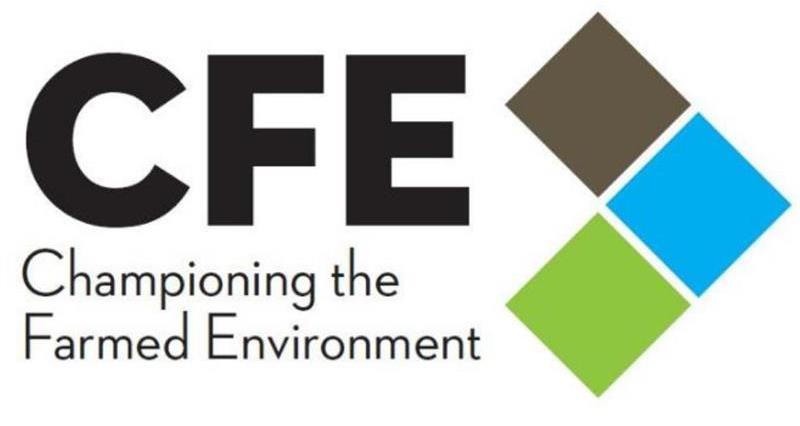 CF Fertilisers UK Ltd
Engineered for efficiency, our UK-produced fertilisers provide superior performance when compared to other N sources. That's more nitrogen getting into your crop and less lost to the environment. Target rates and timing using CF N-Min and N-Calc to achieve optimum results. All CF fertilisers are packaged in our distinctive blue bags, a symbol that British farmers know and trust to achieve great results in yield, crop quality and environment practices. Visit www.cffertilisers.co.uk.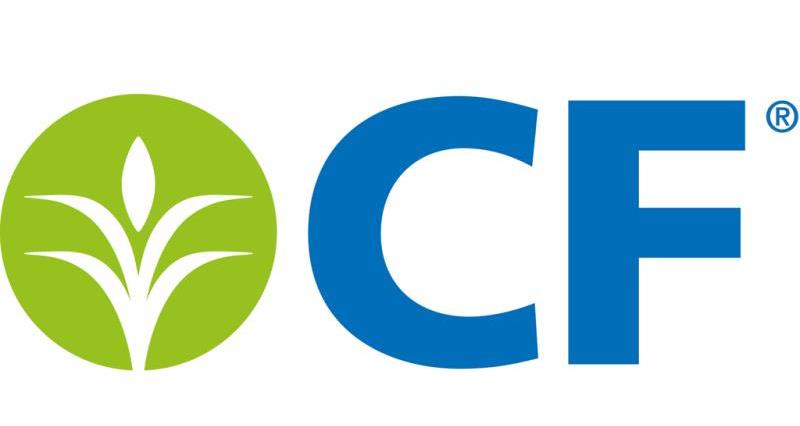 Co-op
Co-op is a leading convenience food retailer with more than 2,500 stores, and we are the UK's largest co-operative business, owned by millions of members. We provide our customers with good quality and responsibly-sourced, great-value foods, as well as championing issues that matter to our customers and members. We take great care in understanding where our products come from, what ingredients go into them and how we can make our business operate more efficiently. That's why we are a leading supporter of British food and farming.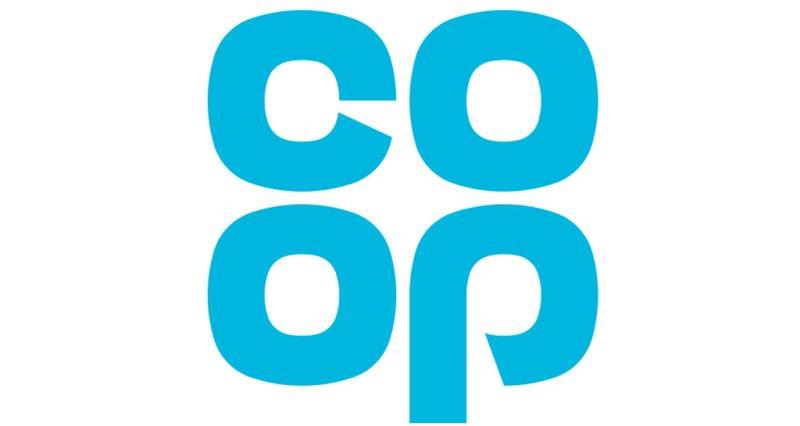 Farming Community Network
The Farming Community Network (FCN) is a voluntary organisation and charity that provides practical and pastoral support to farmers and farming families and helps them to build personal and business resilience. The charity is made up of over 400 volunteers who are available to support anyone who seeks help, regardless of whether the issue is personal or business-related. FCN runs a confidential helpline (03000 111999), which is open every day from 7am-11pm.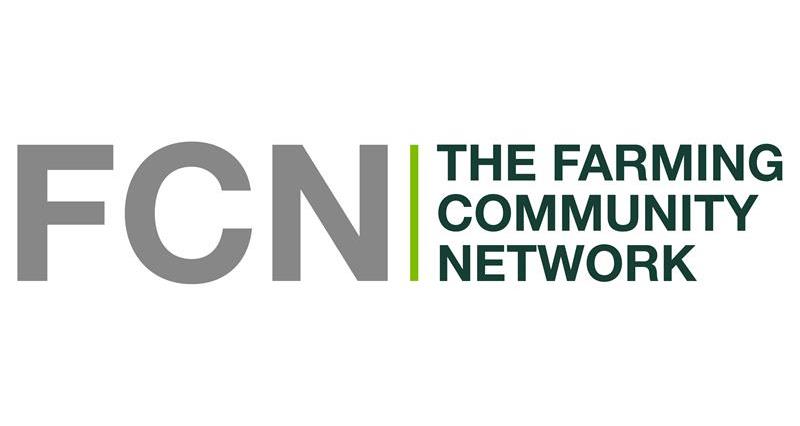 Frontier
Frontier Agriculture is the UK's leading crop production and grain marketing business, recognised for its close customer relationships with farmers and grain consumers and its successful management of the arable supply chain.
Frontier has 46 sites across the UK and employs more than 1100 colleagues. Operating across all aspects of arable crop production and grain marketing, Frontier supplies seed, crop protection products and fertiliser to farmers, as well as providing specialist agronomy advice through our team of 160 agronomists. Frontier's grain marketing business has well-established contracts with the UK's key grain consumers, giving our farmer customers unrivalled access to end markets.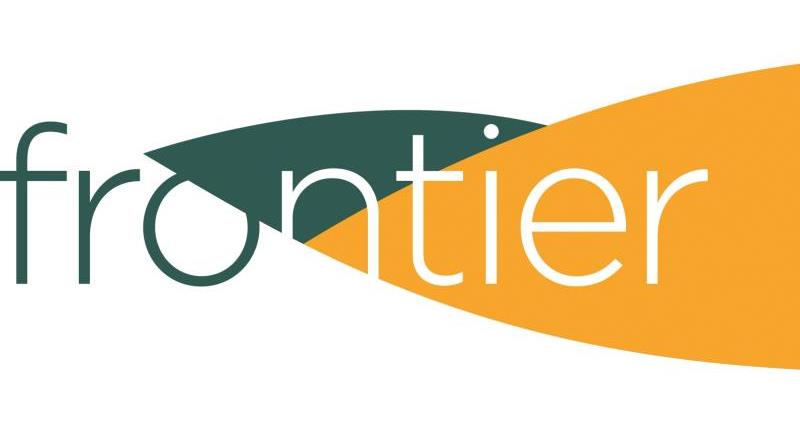 HSBC
HSBC UK Agriculture is delighted to be a sponsor for the 2020 NFU Conference. As one of the UK's leading banks in the agriculture industry, our national network of 90 dedicated specialist agriculture managers are focused on providing support so you can make the most of opportunities that arise and progress your business. We are proud to be the bankers for the NFU and greatly value the relationship we enjoy with both its officeholders and members alike. We wish the NFU, its staff and members a very successful Conference and farming year ahead.
Read the HSBC UK Agriculture's forward planning overview for 2020 here.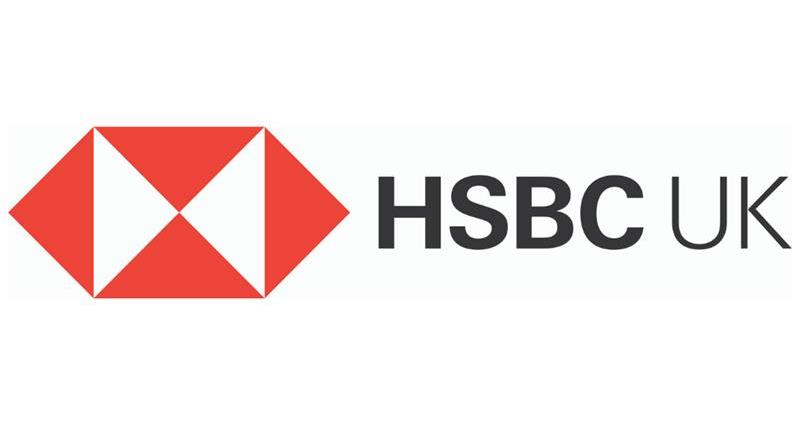 Jaguar Land Rover
Jaguar Land Rover is the UK's largest automotive manufacturing business, built around two iconic British car brands: Jaguar, one of the world's premier luxury sports saloon and sports car marques and Land Rover, the world's leading manufacturer of premium all-wheel drive vehicles.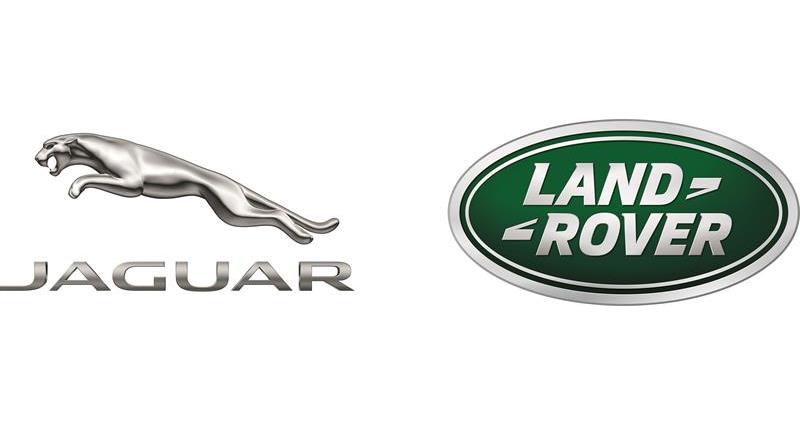 LAS
The Legal Assistance Scheme (LAS) is a benefit for NFU Farmer and Grower members, costing just £35+VAT per year.
The scheme offers financial support of up to £6,000 towards fees incurred fighting disputes relating to your farming and growing business.
We also offer advice and assistance via NFU CallFirst on 0370 845 8458 - if the initial advice doesn't resolve your issue you can be referred to one of our legal panel firm partners in your area for more in-depth legal advice.
The NFU Legal Panel Service is made up of 16 firms of solicitors carefully selected for their proven track record of excellence, reputation and experience in agricultural and horticultural matters. Their expertise, coupled with their understanding of the needs and businesses of farmers and growers gives our members peace of mind.
The firms offer savings to our Farmer and Grower members of up to 12.5% on their hourly rates as well as fixed fees on specific matters.
You can also benefit from a free initial phone discussion with a panel firm solicitor before formal instructions are given.
For more information visit www.nfuonline.com/LAS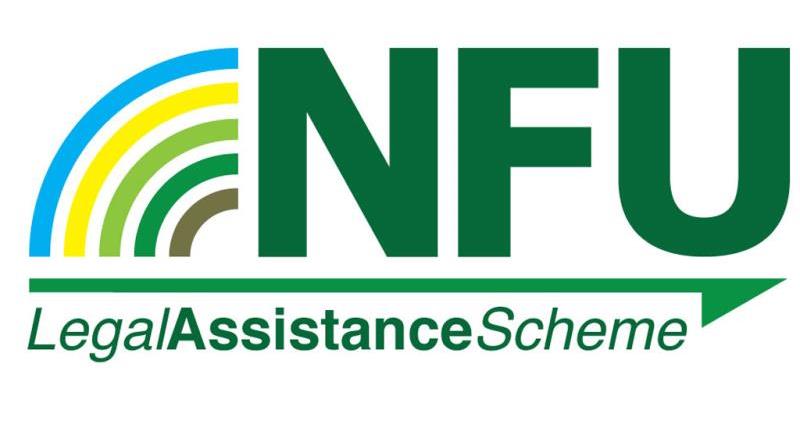 Lidl
At Lidl GB we're celebrating our 25th anniversary and are as passionate as ever about high quality, locally grown produce. Over the last 25 years, we've built exceptionally strong partnerships to help British business grow with us. In 2017, we were proud to sign the NFU's Back British Farming Charter which followed our backing of the Union's Fruit and Veg Pledge in 2016. Over the next five years we're committed to investing over £15 billion in British food, farming and production. This will be supported by a number of initiatives, including our young farmers programme, designed to support new talent in the farming industry.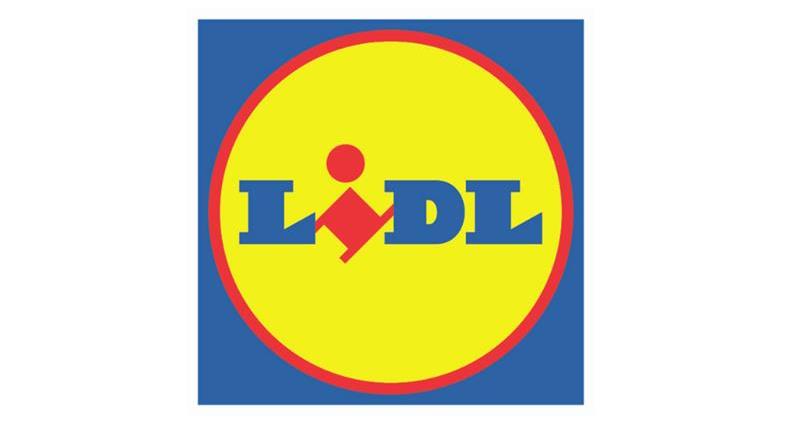 Livestock Information Programme
Working in partnership, the Livestock Information Service, Agriculture and Horticulture Development Board (AHDB), Defra and industry will develop world-leading standards of livestock traceability in the UK. This will deliver a competitive trade advantage, make us more resilient and responsive to animal disease and will drive innovation, interoperability and productivity improvements throughout the meat and livestock sectors.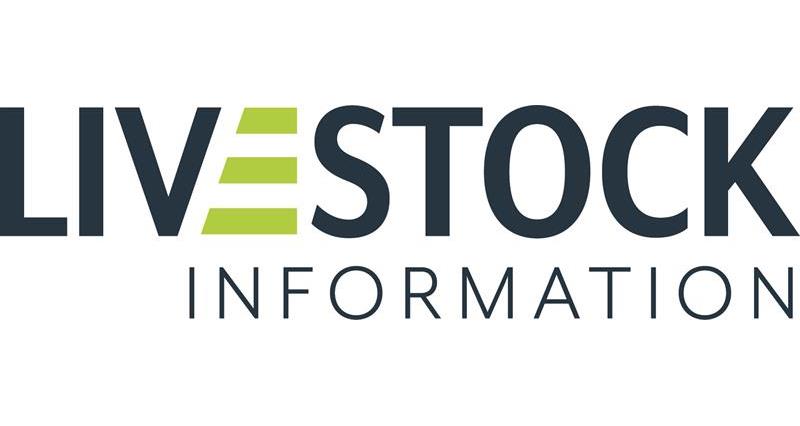 M&S
M&S is one of the most trusted brands in the world and we are proud of our long-standing and close working relationships with UK farmers and growers. Our 'Farming for the Future' programme helps farm businesses identify opportunities for improvements in efficiency, environmental performance and ethical practice, to help improve profitability. We also have an education programme to encourage young people into agriculture.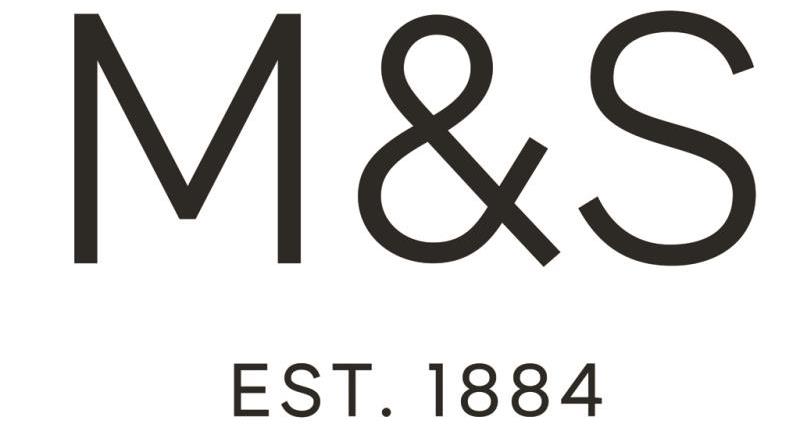 Morrisons
Morrisons is one of the UK's largest food retailers serving around 12 million customers each week. Uniquely, we source and make most of the fresh food that we sell through our own manufacturing facilities. This helps us to maintain our commitment on only selling 100% British across our fresh beef, lamb, pork, chicken, eggs and milk. Because we make food ourselves, we have built up many long term relationships with British farmers making us British farming's biggest direct supermarket customer.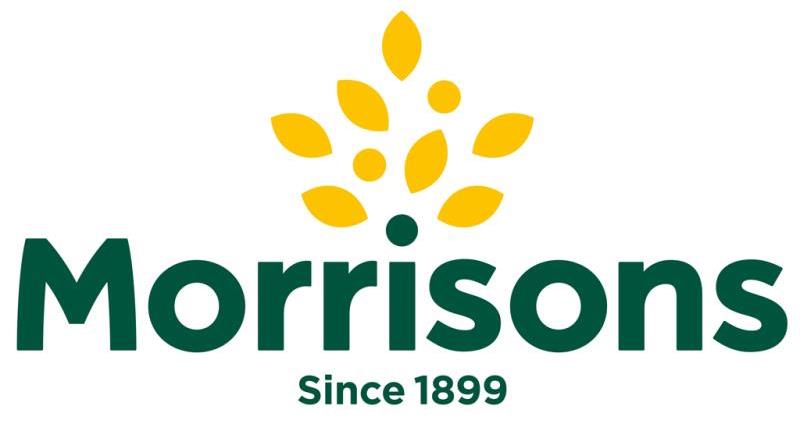 Moy Park
Moy Park has a long established poultry farming heritage. Its head office is in Craigavon, Northern Ireland. It has 800 farms supplying four main fresh poultry facilities throughout Northern Ireland and England and produces a wide range of prepared foods at modern, well equipped locations in Northern Ireland, England, France and the Netherlands. It is a leading UK producer of organic, free range and higher welfare chicken and has pioneered breeding and farming standards in the development of higher welfare. In addition, Moy Park has developed award-winning agricultural training and development programmes across its agricultural business, encouraging a wide range of people to develop a successful career in farming.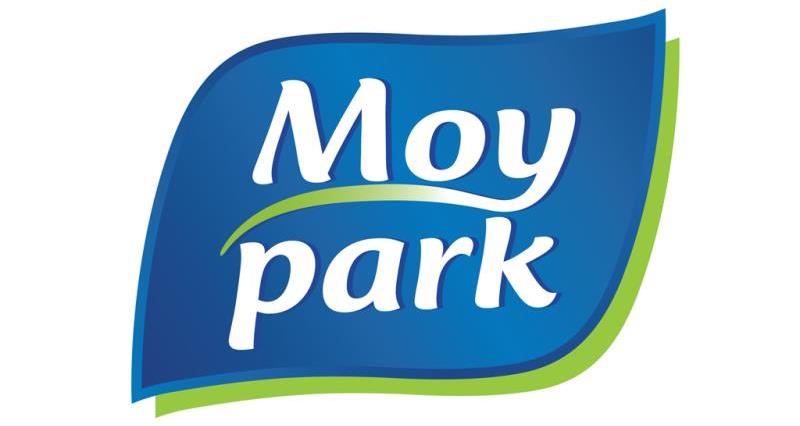 NFU Energy
NFU Energy helps you with everything from buying and selling energy through to securing new connections and upgrades, energy regulation, compliance and energy efficiency; in fact, anything to do with energy in agriculture.
Contracts: Whatever the size of your electricity supply, we will be able to find a fair and simple energy contract that suits you.
Compliance: Ensuring you become and stay compliant
Consultancy: Helping you understand, identify, implement and manage the best energy options for your business.
Contact us on 024 7669 6512 to discuss how we can work with you to understand your energy needs.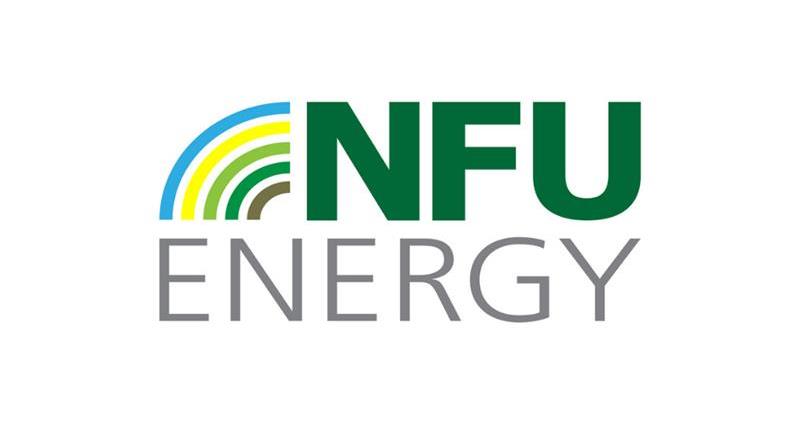 NFU Mutual
Throughout our 109-year history we have worked closely with the National Farmers' Union to support the farming industry and rural communities. Today our relationship has never been stronger. Our financial support for the NFU – almost £6.2m in 2018 – benefits members of both organisations and supports our shared local network of over 300 offices.
Our insurance policies protect three quarters of the UK's farmers. And in 2018 we further promoted Union Advantage: the enhanced version of Mutual Advantage. Available to NFU members who commit to insure with us for at least three years, Union Advantage offers benefits on NFU Mutual Risk Management Services consultancy and training days, and the Drive Doctors Young Driver Scheme.
We also run a wide range of initiatives to help farmers and their families. For instance, since 2010 we have invested more than £1.5 million in measures to prevent rural crime. And we are proud to support the award-winning Farm Safety Foundation and its UK-wide training programme designed to reduce the number of life-changing injuries and deaths among young farm workers.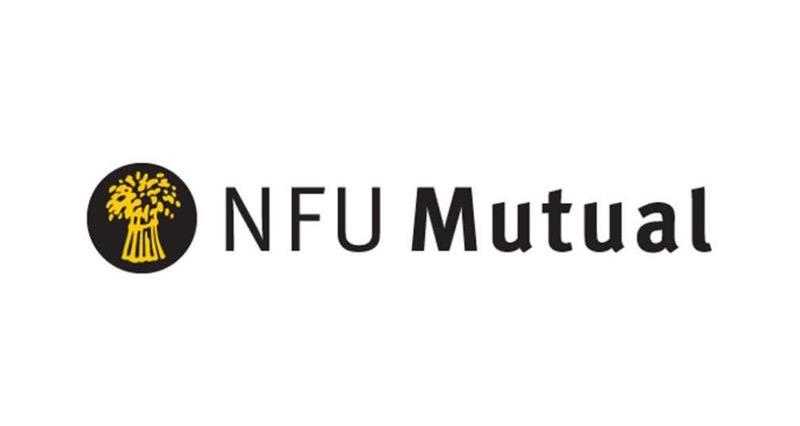 R.A.B.I
R.A.B.I - the Royal Agricultural Benevolent Institution - is a welfare grant-making charity that helps farming people of all ages if they are in financial difficulty. Support is offered in confidence, and includes for example one-off or regular grants and the provision of essential household items and specialist disability equipment. In addition to funding relief farm staff, the charity can pay towards care home and home-help costs, and runs two residential homes of its own.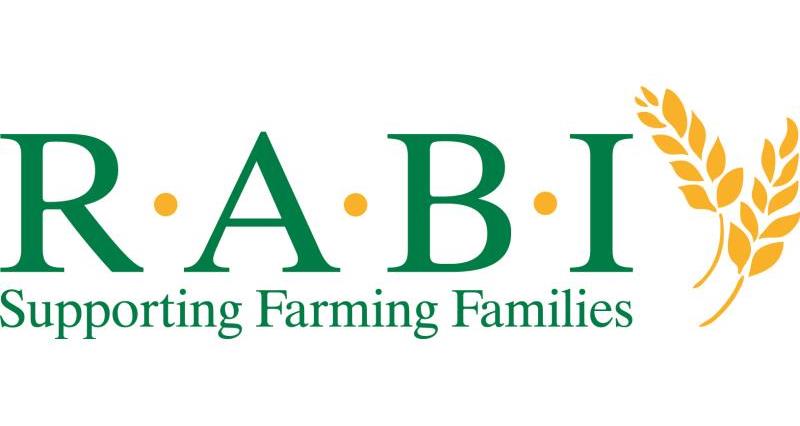 Red Tractor
Red Tractor is one of the most successful food assurance schemes and consumer logos in the food and drink industry. Extending across household branded and retailer own food and drink products it covers all critical links in the food supply chain across six sectors; beef and lamb, crops, dairy, pigs, poultry and produce. Come and talk to us about the benefits of being a Red Tractor farmer and our work to strengthen consumer confidence in the logo.
RPA
Working in partnership with the agricultural and food industries, we make payments to farmers, traders and land owners for the EU's Common Agricultural Policy (CAP) schemes in England including the Basic Payment Scheme (BPS) and Countryside Stewardship Scheme (CS) and Environmental Stewardship Scheme (ES).
We manage over 40 schemes, including the Rural Development Programme for England (RDPE), which works to make England's agriculture and forestry sectors more competitive, to improve the quality of life in rural areas and to diversify rural economies.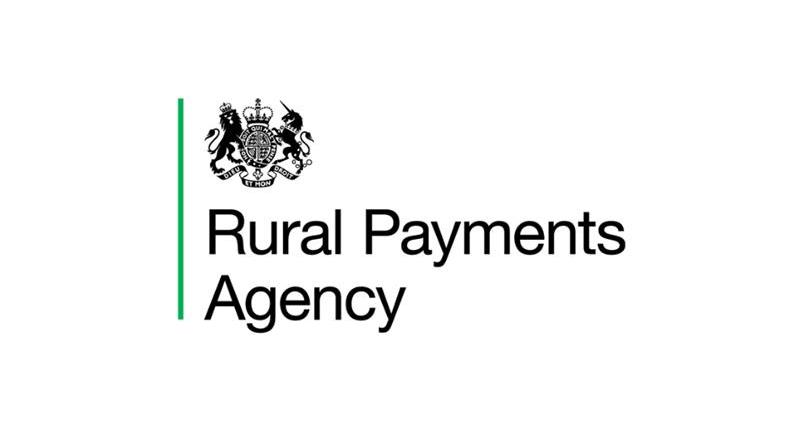 Spada
Spada Clothing is a British motorcycle apparel brand with a focus on delivering affordable, comfortable and safe protective gear from top to toe for UK motorcyclists and ATV riders. It values its British heritage and the traits and trades of the British public have gone a long way in influencing its design philosophy. The Spada mission statement is that everyone should be able to afford to be safe, so the NFU has partnered with Spada to offer Farmer and Grower members a 25% discount across the entire Spada range, which includes a range of safety helmets.
For more information and to find out how you can save, visit the Spada stand in the reception area at NFU Conference, telephone NFU CallFirst on 0370 845 8458 or visit www.nfuonline.com/atvhelmets.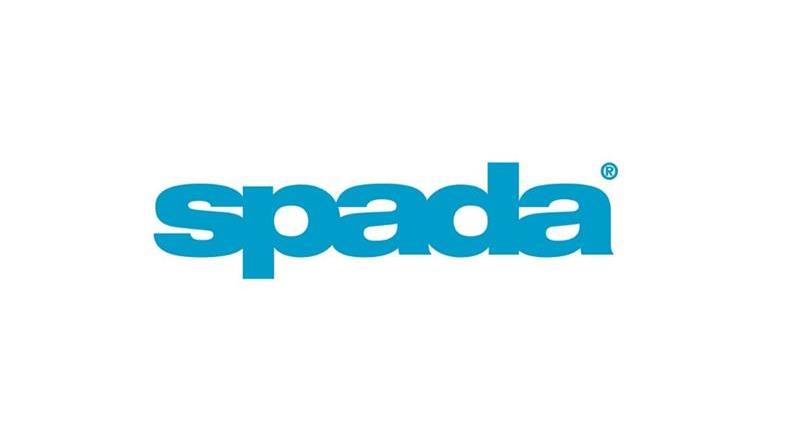 NFU Specialist Advice Service
The Specialist Advice Service offers NFU Farmer and Grower members support and guidance – and it's free of charge. The team consists of advisers from a range of disciplines and backgrounds including solicitors and legal executives, housing, land estate management and of course farming and agriculture – their collective experience adds up to 280 years of advice and guidance over the telephone. The team offers advice on a broad range of topics including:
Employment
Land
Health and safety
Planning
Environment
Legal
NFU specialist advisers are available 8am–6pm, Monday to Friday (excluding bank holidays). For more information contact NFU CallFirst on 0370 845 8458.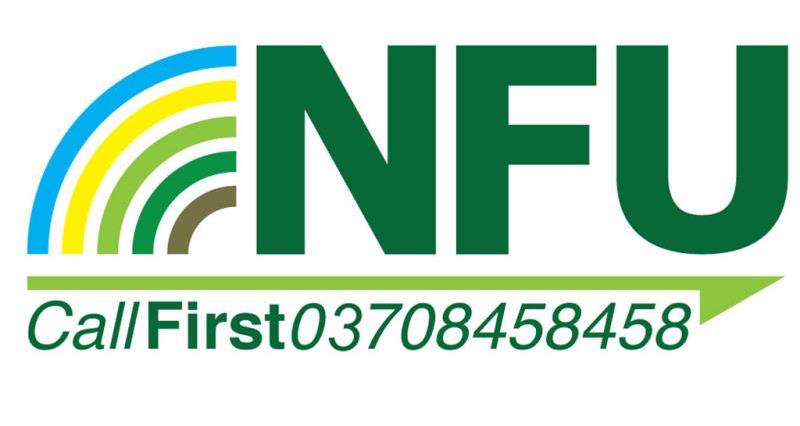 Tesco
At Tesco, we value the long-term partnerships we have with our farmers and growers. Through these partnerships we're able to offer customers affordable, fresh, quality food that's fair for all. We're passionate about supporting the next generation of British farmers, and our Future Farmer Foundation has helped hundreds of young farmers as they make their start in agriculture by providing them with the tools they need in order to succeed.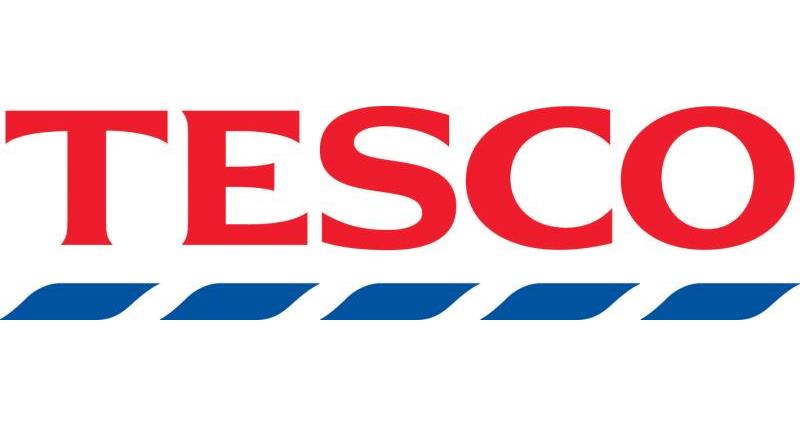 Waitrose
Waitrose & Partners is proud to champion British farming, not only through our leading milk price but for our commitment to British beef, chicken, pork, bacon, sausages, milk, eggs, lamb and venison in season together with UK fruit and veg. We pioneered the Producer Group system, working closely together with our farmers. The Waitrose & Partners Farming Partnership provides our farmers with invaluable financial, scientific and practical advice, as well as wider market insight. This unique and collaborative approach ensures mutual, long-term support and success - even in tough economic and challenging times - not only to ensure our farmers get a sustainable return, but because they are vital to a thriving UK agricultural economy.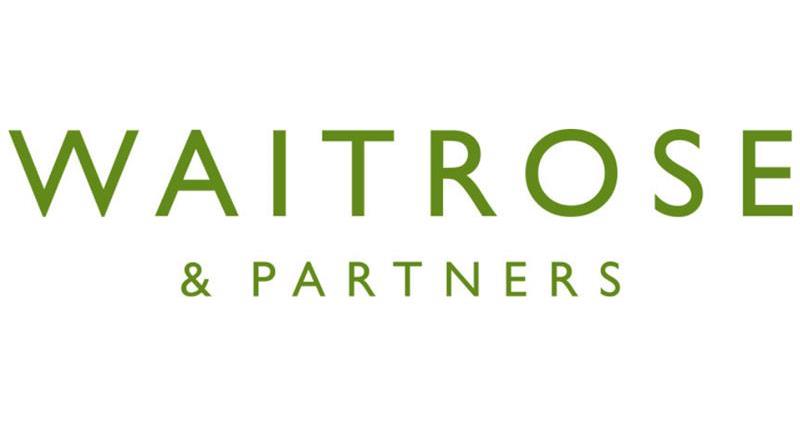 What3Words
what3words provides a solution for anyone who needs to communicate precise locations in a simple form. By converting GPS coordinates into words, its system gives every 3m square in the world a unique 3 word address. For example ///kite.chats.dine is a precise point in a field in York, in the UK. Using words makes the passing and sharing of locations more human-friendly and reduces the likelihood for error. The free what3words app gives members of the public calling emergency services a way to communicate exactly where help is needed, and the what3words system. It is now being used successfully by many emergency services across the UK and is also built into systems used in the automotive, logistics, agricultural, events, travel and humanitarian industries. Its partners include Mercedes-Benz, Ford Motor Company, Lonely Planet, the UK Power Networks and the UN.