We've invited over 70 expert speakers to take part in this year's Conference. Here you'll find all the details, including biographies, of all speakers and chairs.
Use these quick links to jump directly to a speaker biography.
You can also get a complete picture of what's going on and who's taking part on our programme page here.
In alphabetical order: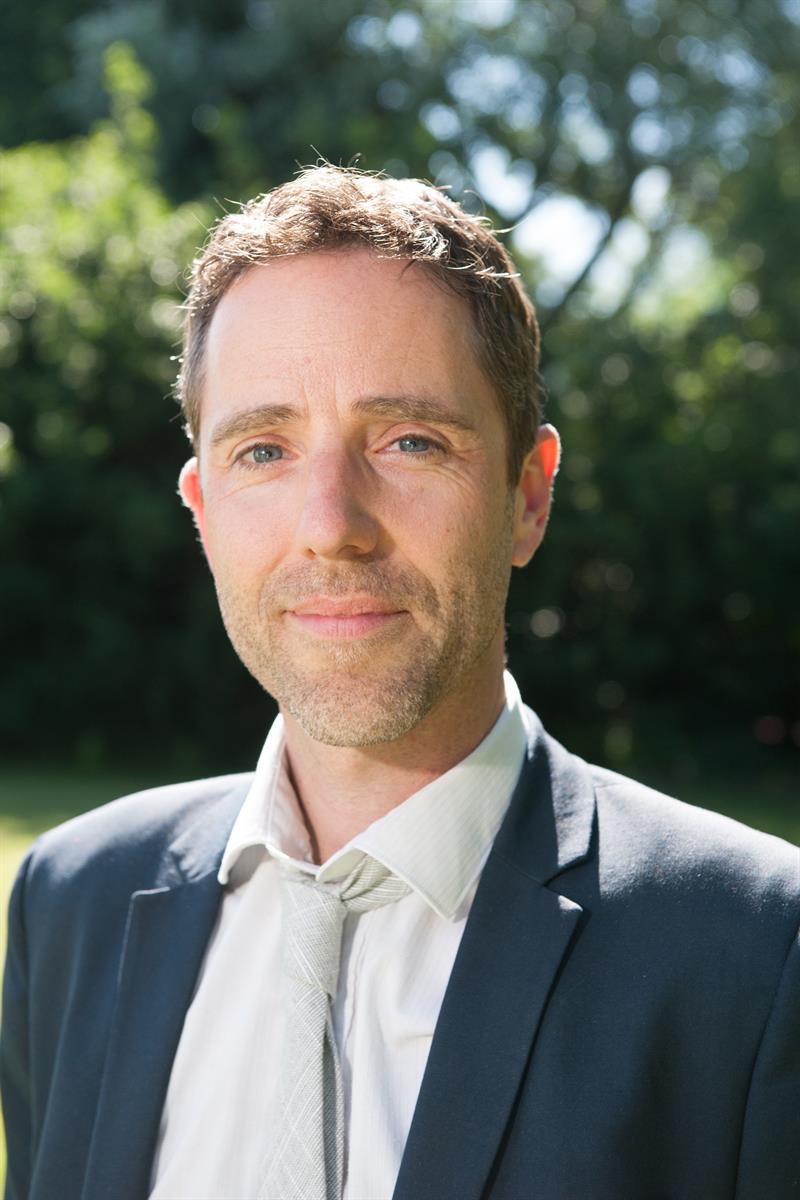 Lee Abbey has been a policy adviser at the NFU for over 13 years, and for the past seven years within the Horticulture and Potatoes team. Lee was appointed Chief Adviser for Horticulture and Potatoes in October 2018, working alongside the national board to develop and deliver its strategic aims.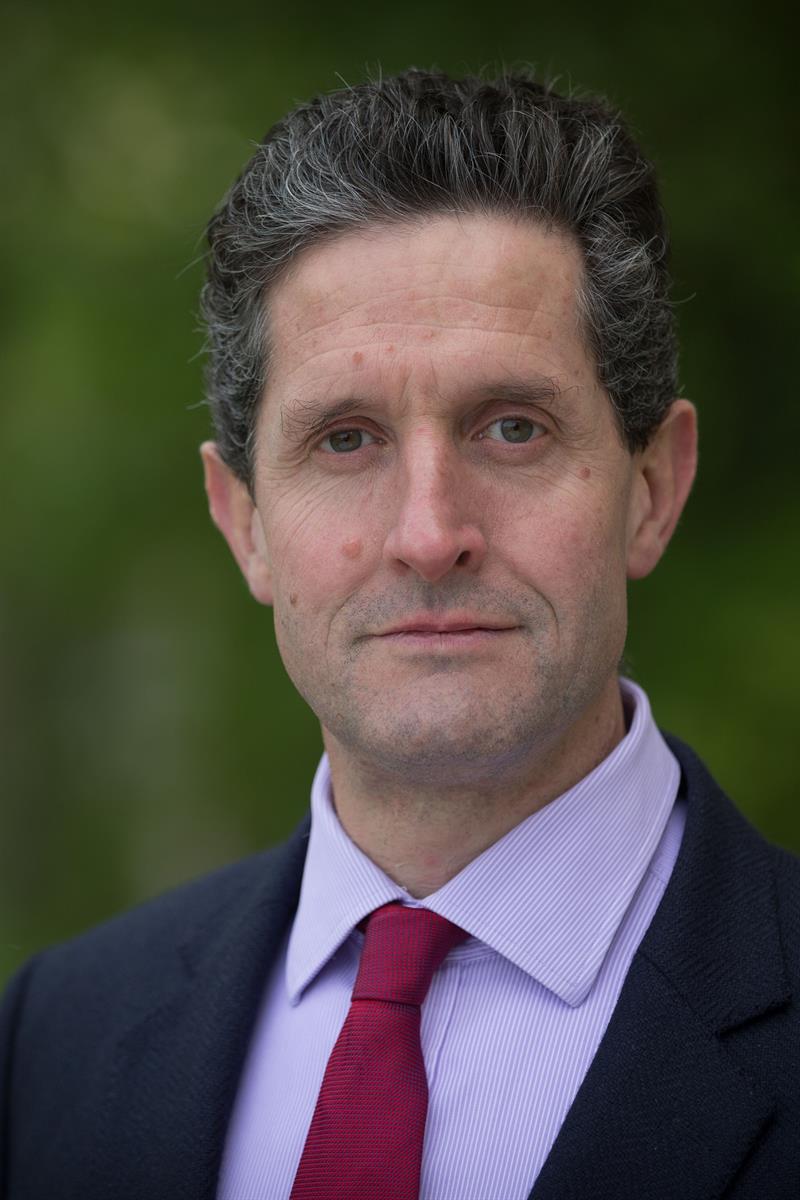 Myles Allen is Professor of Geosystem Science in the Environmental Change Institute, School of Geography and the Environment and Department of Physics, University of Oxford, and Director of the Oxford Martin Programme on Climate Pollutants.
His research focuses on how human and natural influences on climate contribute to observed climate change and risks of extreme weather and in quantifying their implications for long-range climate forecasts.
He was a Coordinating Lead Author on the Intergovernmental Panel on Climate Change Special Report on 1.5 degrees, having previously served on the IPCC's 3rd, 4th and 5th Assessments, including the Synthesis Report Core Writing Team in 2014.
He proposed the use of Probabilistic Event Attribution to quantify the contribution of human and other external influences on climate to specific individual weather events and leads the www.climateprediction.net project, using distributed computing to run the world's largest ensemble climate modelling experiments.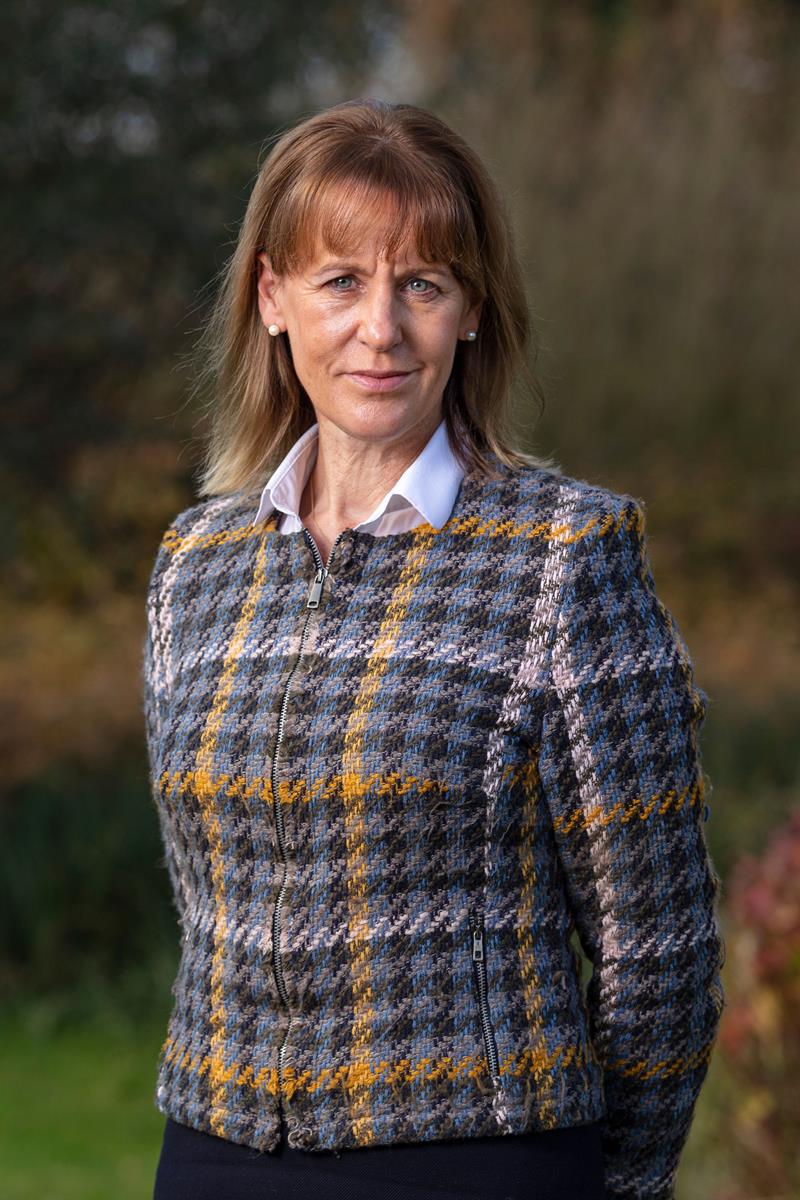 NFU President Minette runs a tenanted family farm in Wiltshire. The mixed farming business includes a 100-cow continental cross suckler herd and a small herd of pedigree Herefords, as well as sheep and arable. Diversification includes the conversion of a 17th Century tithe barn into a wedding and corporate events venue, and horse liveries. Minette co-founded the campaigning initiatives 'Ladies in Beef' and the 'Great British Beef Week'.
She has been an NFU member from grassroots through to County Chairman; she served as Wiltshire's Council delegate and also as Regional Board Chairman for the South West. Minette has also been a member of NFU Governance Board and served as NFU Deputy President for four years from 2014 to 2018. Minette is also a Trustee of Farm Africa.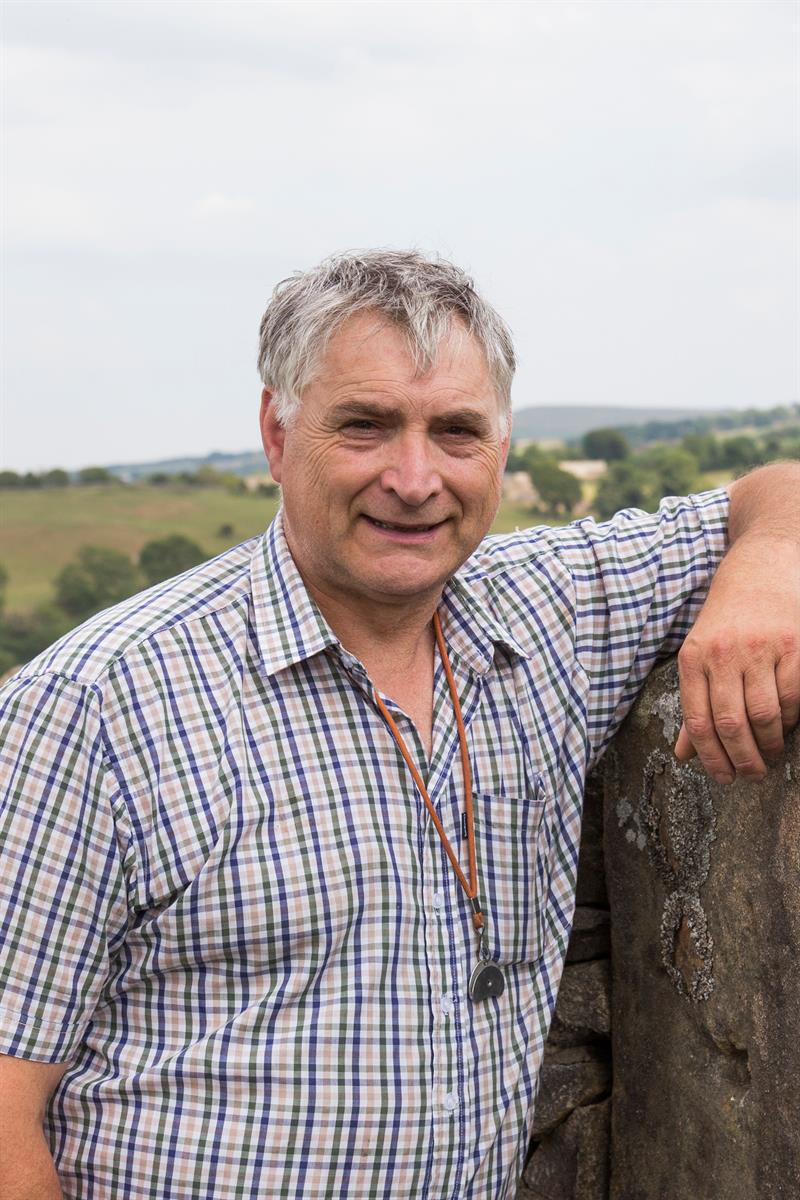 Thomas farms in partnership with his wife on a tenanted upland farm across the LFA, in the Bowland AONB of Lancashire. The farm has 2500 breeding ewes consisting of Swaledales and Mules, for both finishing and breeding. He also grazes cattle during the summer and the farm participates in Environmental Stewardship.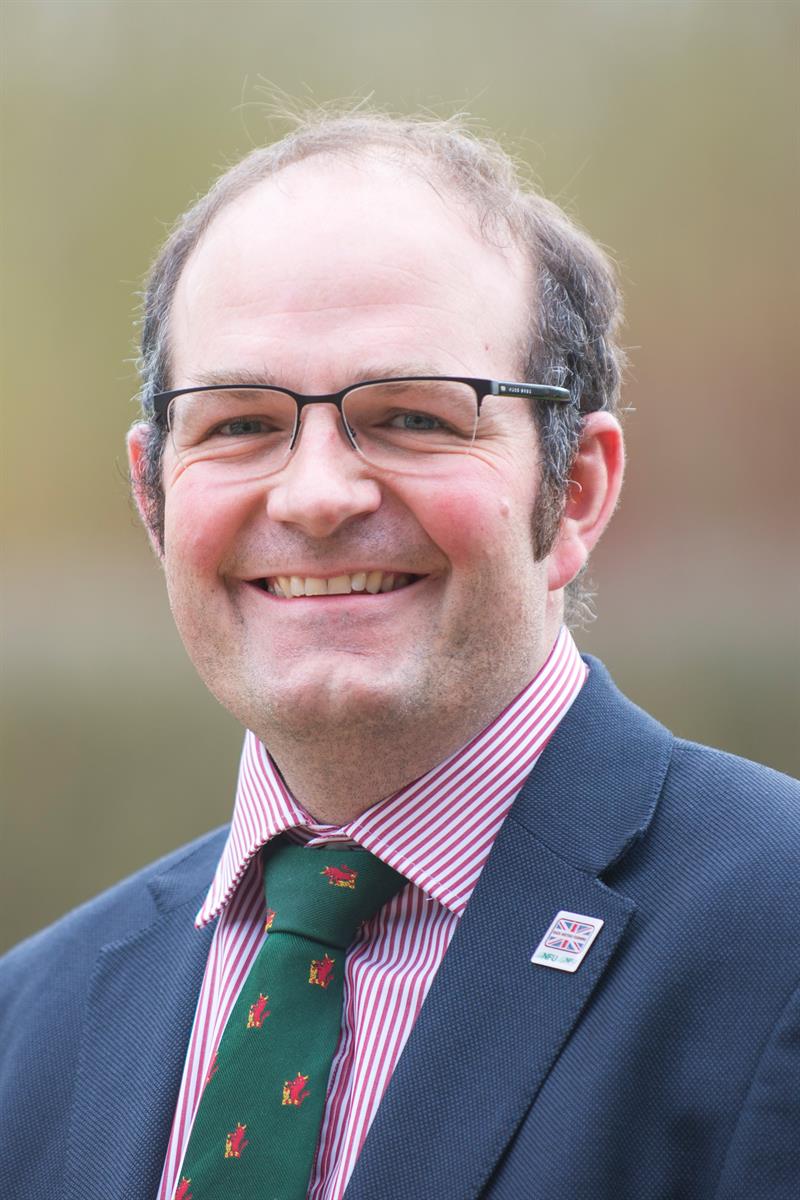 Tom has a small owned farm which is run alongside a larger contract farming business growing a range of combinable crops across 1450 hectares in north east Essex. Tom was the lead farmer on the BBC Harvest Live series and alongside his national NFU duties is also chairman of the East Anglia Crops Board. He was previously co-opted onto the Combinable Crops Board to further the industry's understanding and use of on-farm technologies such as GPS and soil mapping.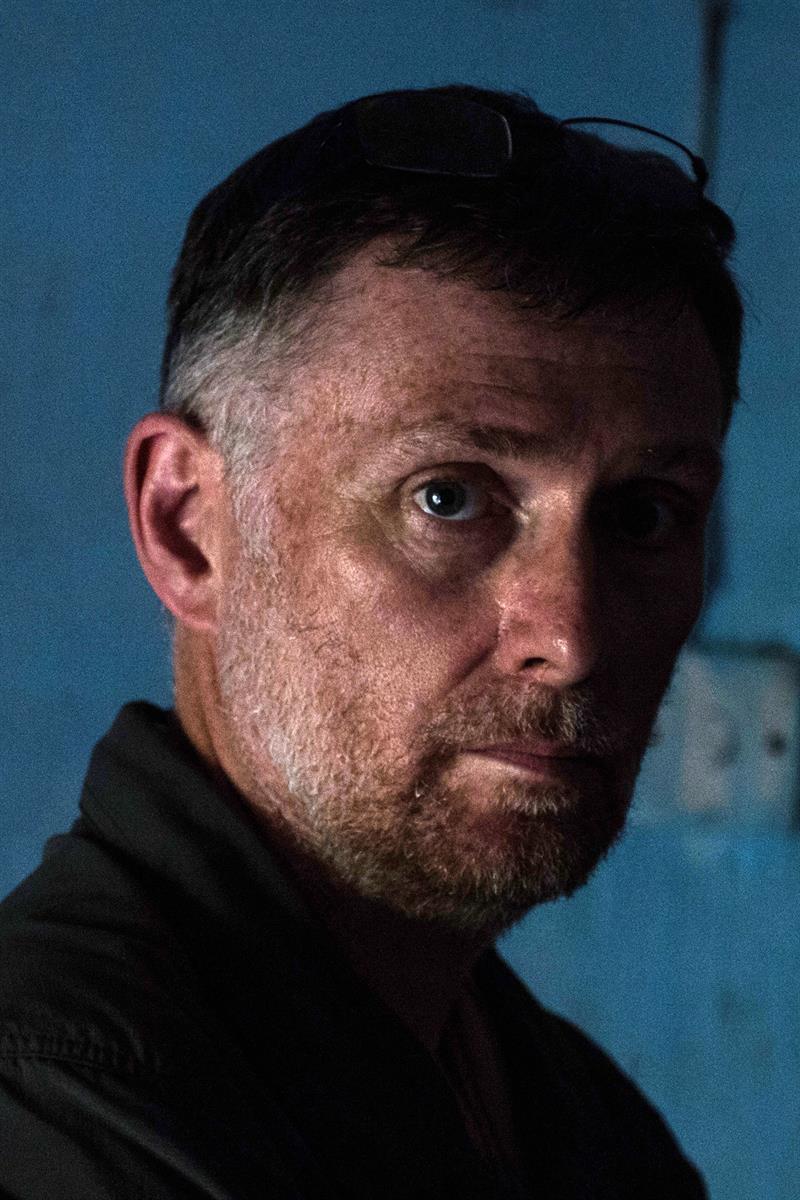 Richard is a Senior Lecturer at Harper Adams University, where he has taught land management and rural development policy since 2000. In 2014 he founded, with Dr. Kreseda Smith, the Rural Security Research Group at Harper Adams which researches farm crime, rural crime and external threats to the rural economy.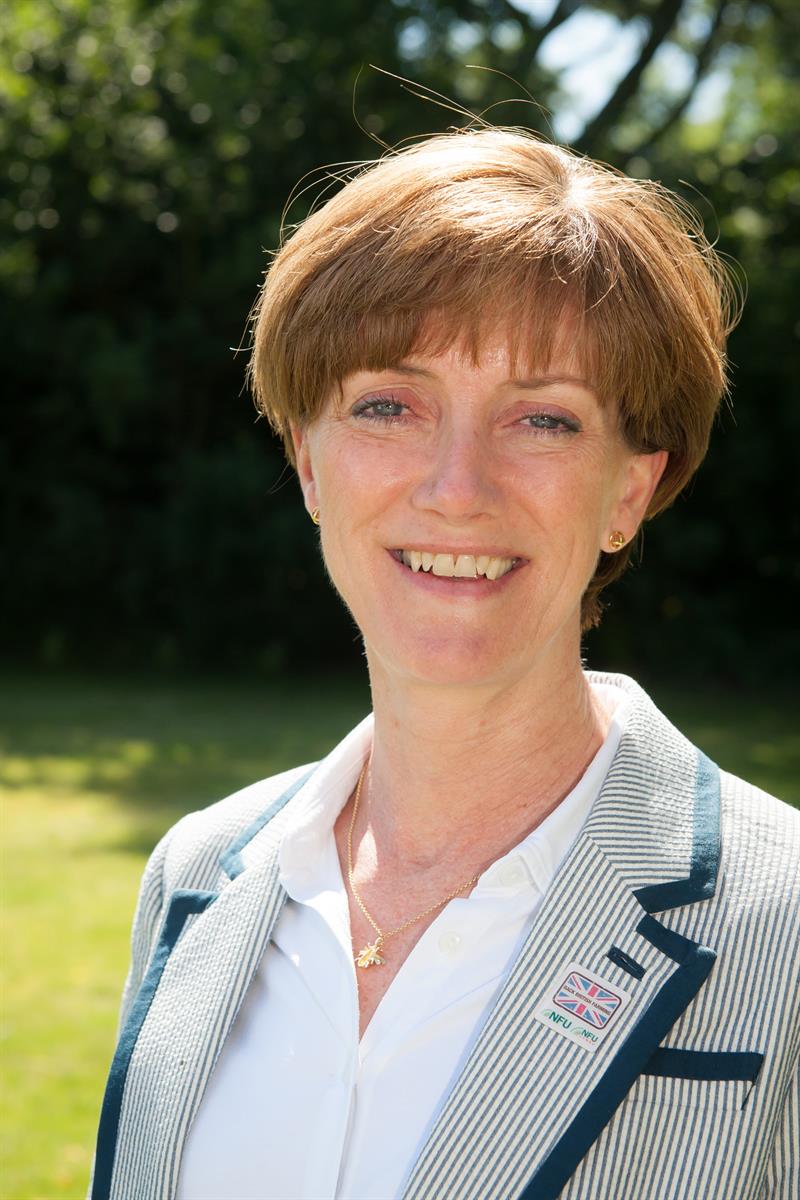 Ali Capper is a top fruit (including cider apples) and hops grower in Worcestershire, and has been chairman of the NFU Horticulture & Potatoes board since 2016. Ali is also Executive Chair of British Apples & Pears and a Director of the British Hop Association and Hop Industry Committee.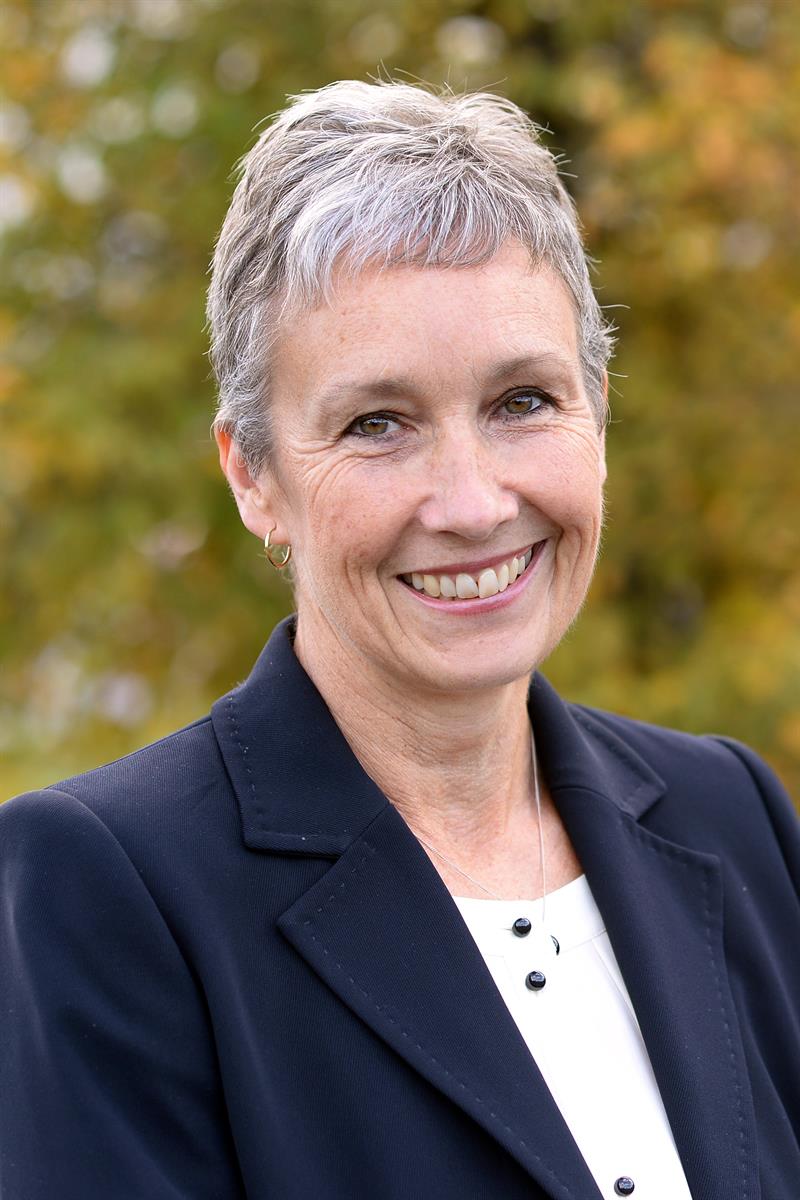 Rachel recently moved from her role as Suffolk County Adviser to lead the NFU's regional team, based in Newmarket. She has extensive experience of agricultural issues, having worked in the industry for more than 30 years, including 24 years with the NFU.
After studying agriculture at Reading University, Rachel spent nine years working for ADAS in Suffolk as an agronomist and business management adviser.
During her NFU career she has led the regional policy team, worked across all six counties in East Anglia and built close links with the region's key stakeholders. She also spent six months as Assistant Director in the NFU's office in Brussels. Away from work, her hobbies include walking, boating, golf and classic cars.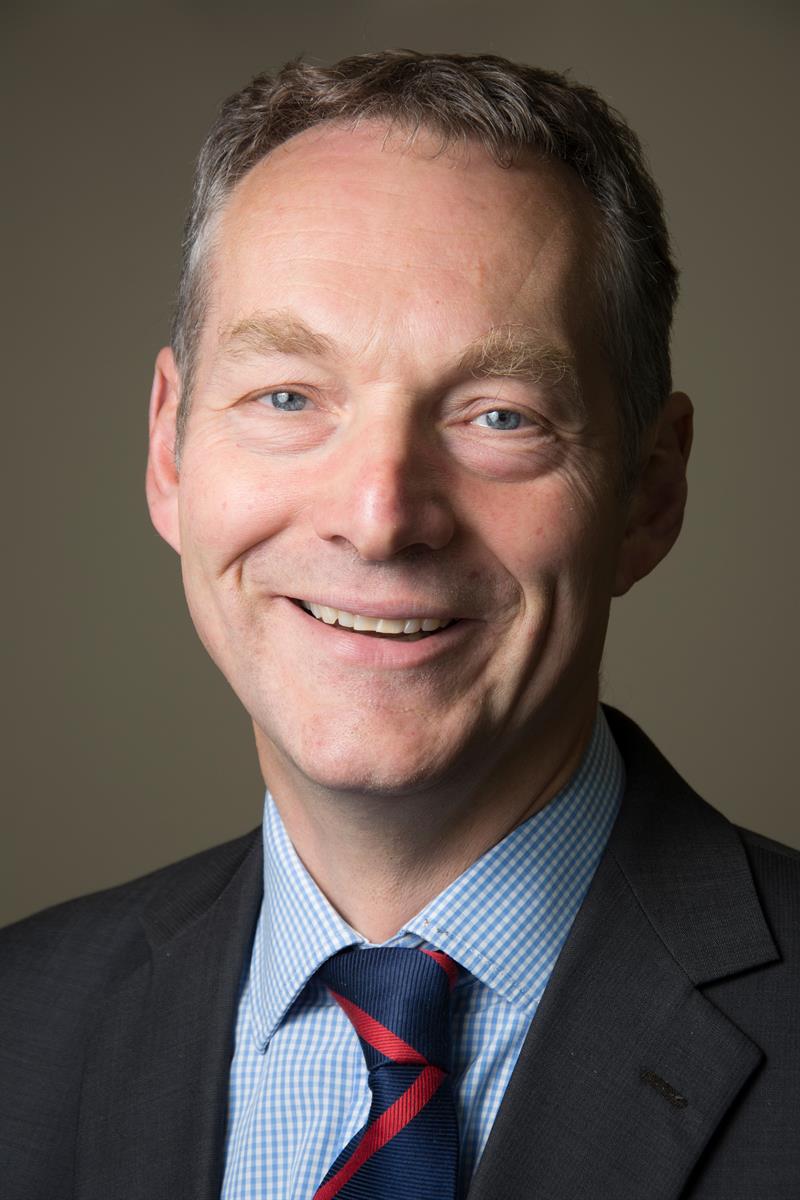 Andrew Clark is the NFU's Director of Policy, based at Stoneleigh. He manages the NFU's policy development teams which span key commodity, food chain, animal health and cross-cutting policy and professional service teams. He was appointed to his current post in July 2014.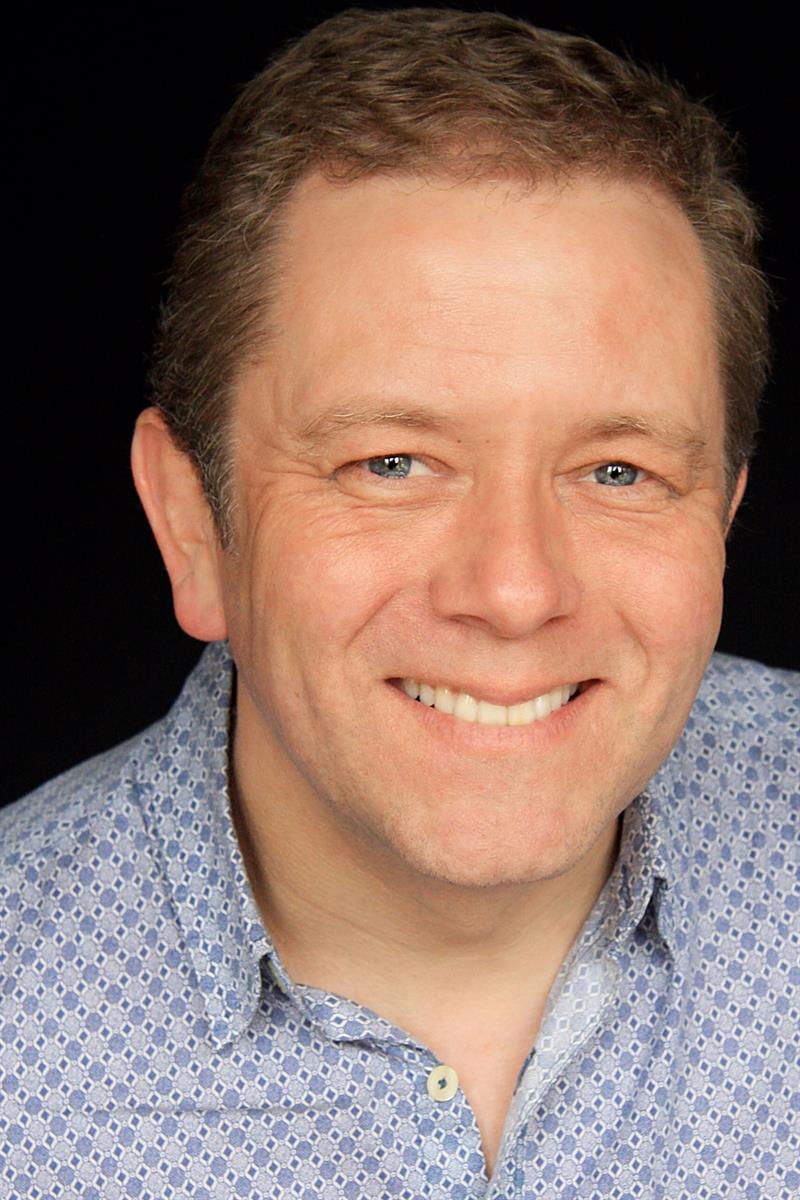 Warmly regarded by many as Britain's best impressionist, Jon Culshaw has a catalogue of over 350 voices from Donald Trump to Professor Brian Cox. Jon famously made headlines in 1998 when he was put directly through to Prime Minister Tony Blair after fooling the switchboard operators of No. 10 Downing Street with his impression of William Hague.
Jon's many TV appearances include Spitting Image, The Impressionable Jon Culshaw, ITV2's animated topical sketch show Newzoids, and recent ITV panel show The Imitation Game. On radio, Jon is one of the leading cast members in long-running BBC Radio 4 comedy Dead Ringers. He has recently been touring the nation with Dead Ringers producer Bill Dare in 'The Great British Take Off' – a night of unscripted, spontaneous comedy in which celebrities old and new are all up for a roasting!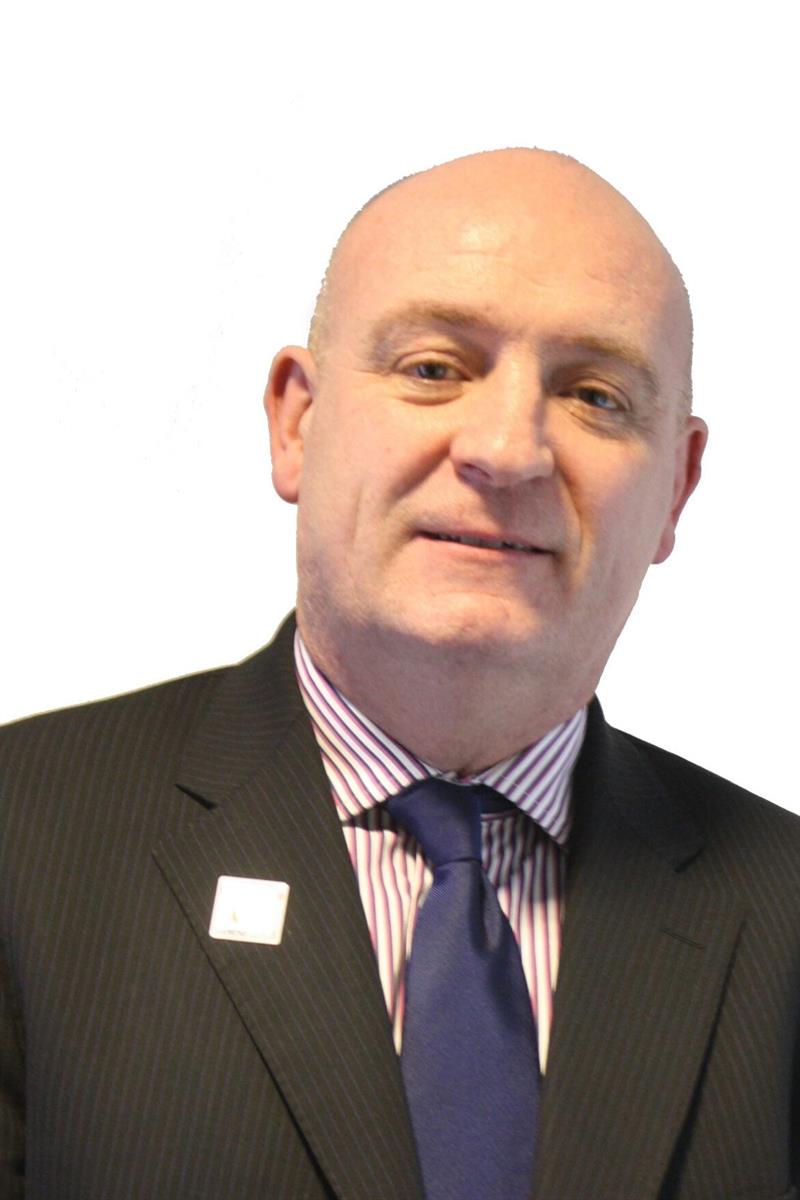 John Davies farms with his family in Merthyr Cynog, near Brecon. He is married to Menna with two children, Sioned and Brychan. He has 100 suckler cows, 1,000 ewes, and runs a silage contracting business and holiday accommodation.John is currently club leader of his local Pontfaen YFC and a community councillor. he was President of the Royal Welsh Agricultural Society in 2012 and currently sits on the RWAS Board of Management.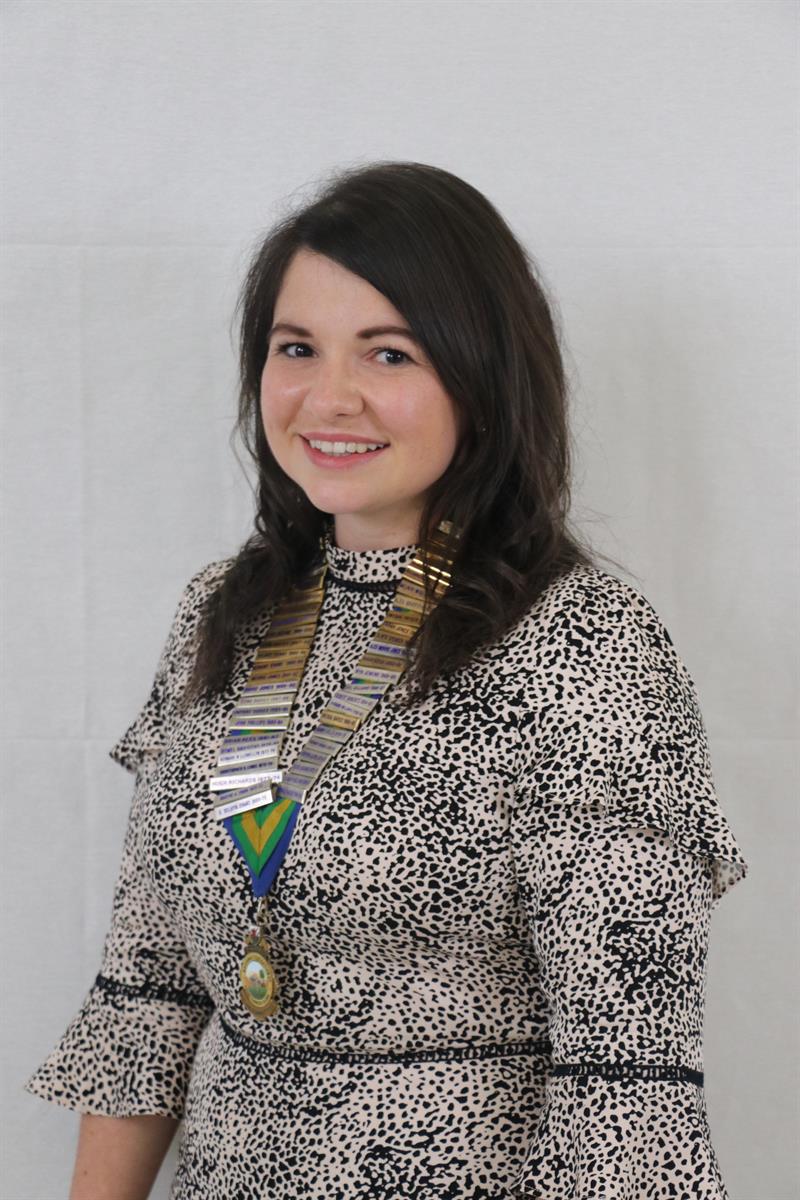 Katie is a farmer's daughter from Pembrokeshire. Past member and Chairman of Llysyfran and Pembrokeshire YFC, current Wales YFC Chairman. She works for Agri Advisor as an Agricultural Advisor based in Pumsaint. Katie was previously a member of the Agri Academy Rural Leadership Programme and the Tesco Future Farmer Foundation.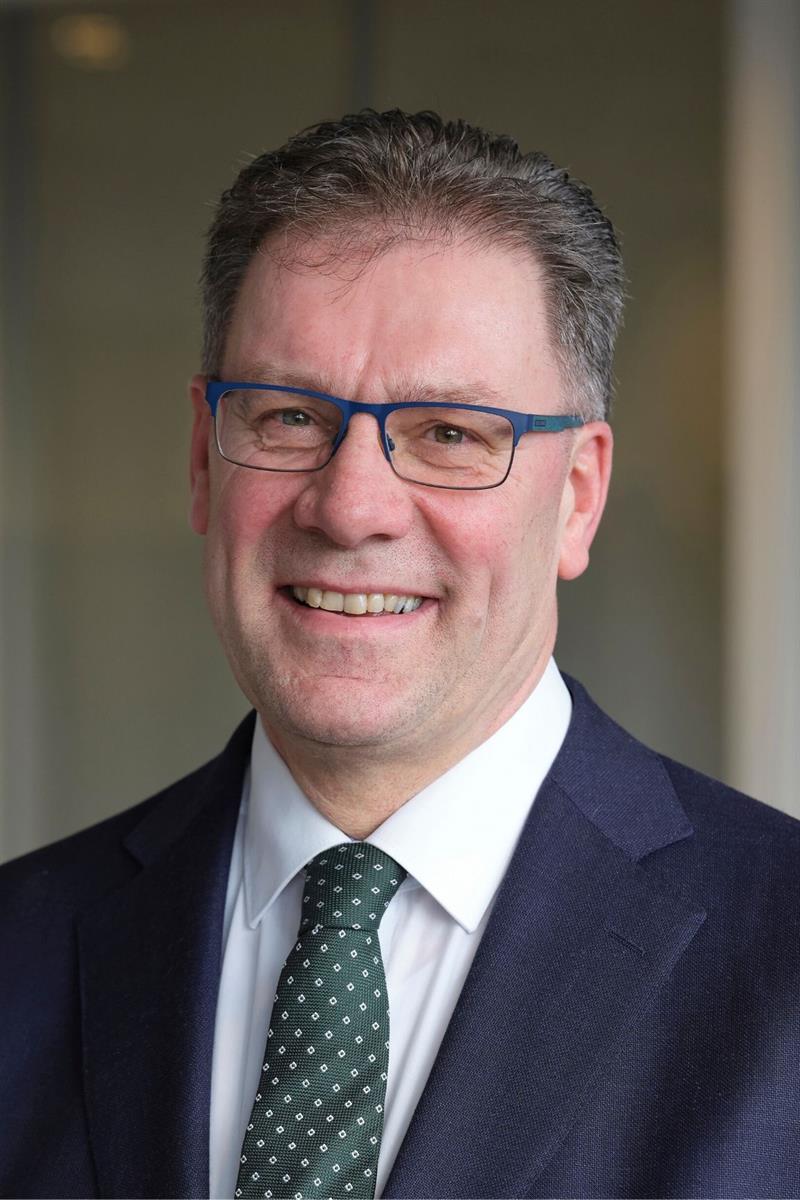 Dirk is chair of the Board of Directors of Royal Cosun the Dutch sugar beet growers' cooperative. Dirk has a mixed farm in the Texel region of the Netherlands.
He is also the chair of BO Akkerbouw the Dutch arable farming trade association and member of the CIBE Presidium.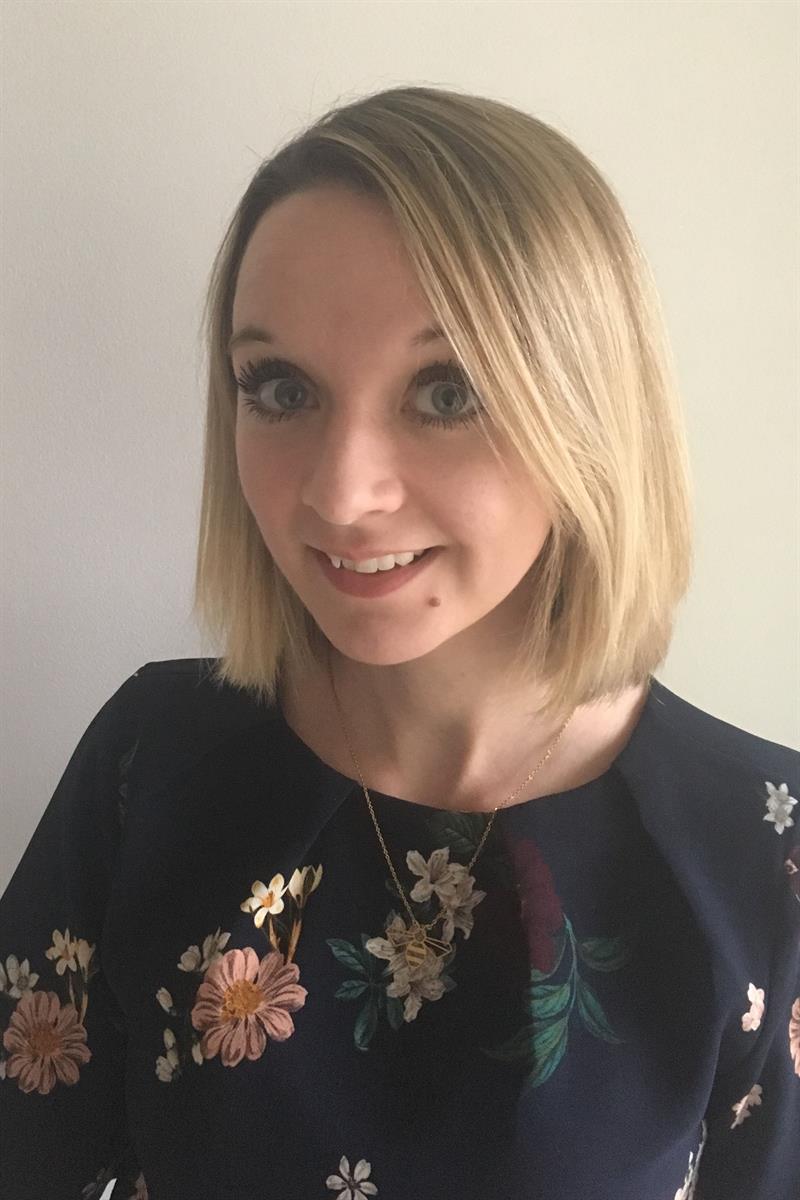 Jennie Devine is the Education Manager for the NFU. She uses her background in primary teaching and Maths leadership to design projects that enable teachers to deliver the STEM subjects on the national curriculum through the engaging context of agriculture.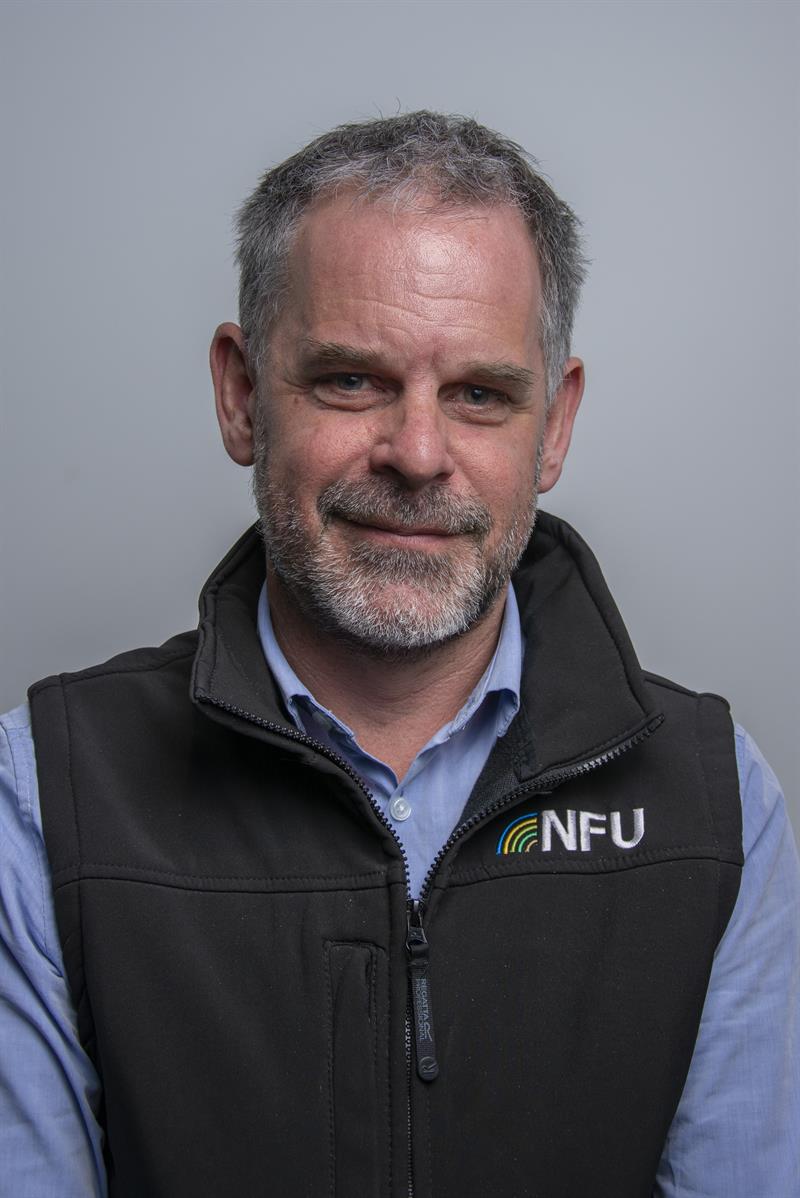 Sam has been NFU's Chief Land Management Adviser since 2014. He leads NFU's national policy work on rural crime. His role also includes NFU's strategic leadership of the industry-led environment initiatives and managing staff supporting NFU members on a range of land management issues including the Basic Payment Scheme, tenancy and the impact of infrastructure projects.
Sam has a degree in Human Ecology and is a qualified primary school teacher. His work history includes managing an island nature reserve, a variety of countryside management projects, and a campaigner with environmental and international development NGOs. He joined the NFU in 2013 as national coordinator for the Campaign for the Farmed Environment.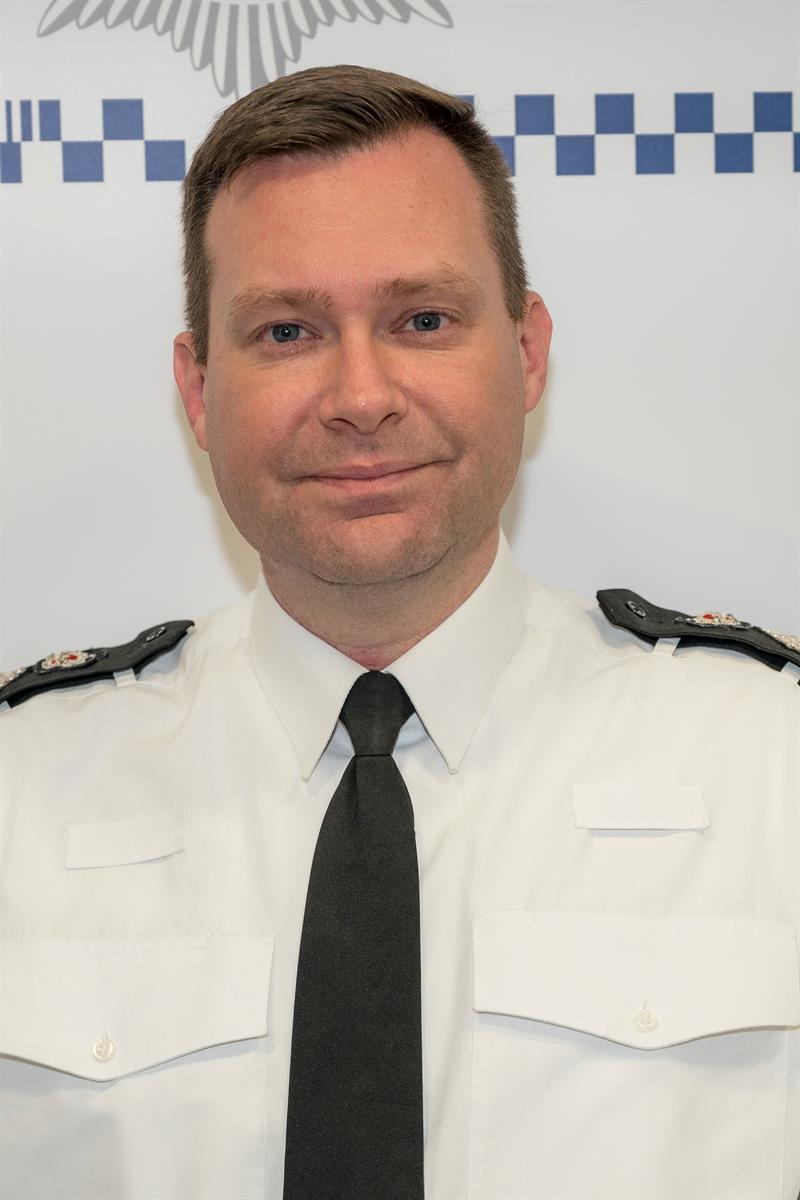 Bill leads Local Policing in Cheshire, having previously worked in Neighbourhood, Covert and Corporate Development roles across two rural forces. In 2019, he launched a dedicated team of 11 Rural Crime Officers to enhance Cheshire's policing offer. He deputises for the national police lead for Rural and Wildlife Crime.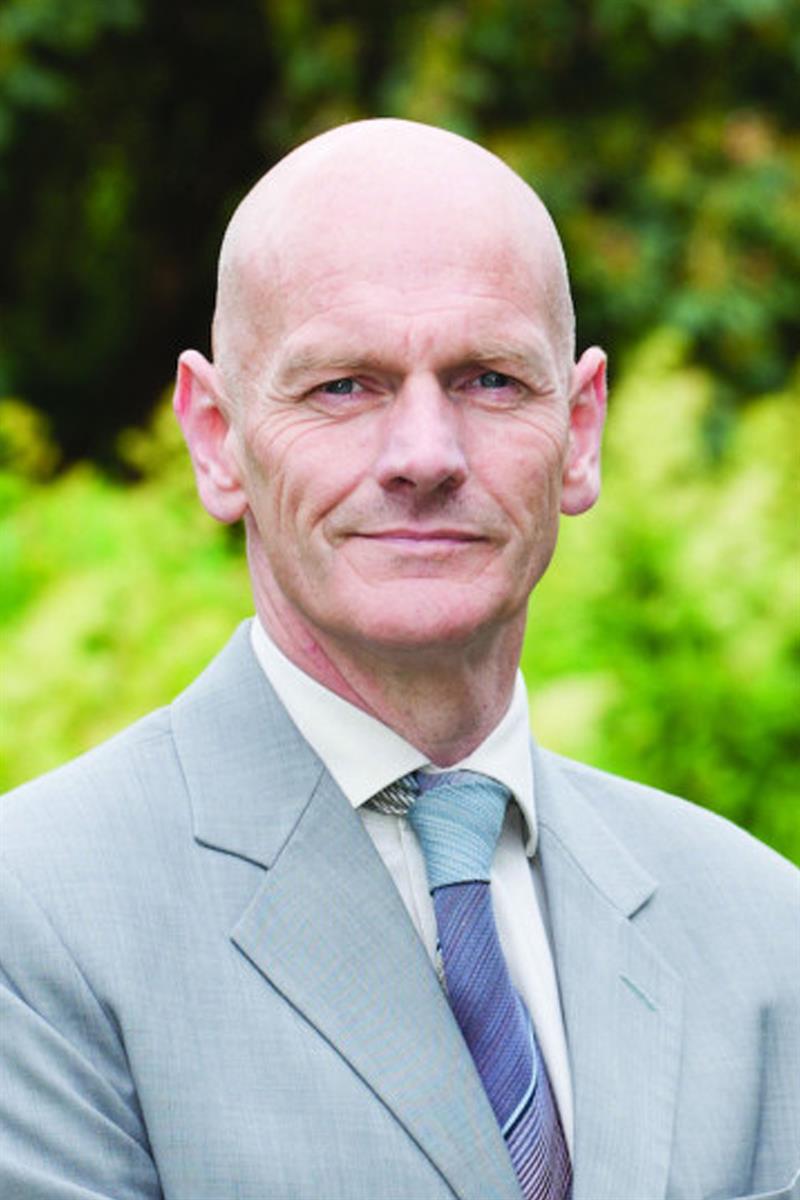 Professor Chris Elliott is currently Professor of Food Safety and founder of the Institute for Global Food Security at Queen's University. Professor Elliott has also held the role of Pro-Vice-Chancellor for the Faculty of Medicine, Health and Life Sciences.
Professor Elliott has published more than 350 peer review articles, many of them relating to the detection and control of agriculture, food and environmental related contaminants.
His main research interests are in the development of innovative techniques to provide early warning of toxin threats across complex food supply systems. Protecting the integrity of the food supply chain from fraud is also a key research topic and Chris led the independent review of Britain's food system following the 2013 horsemeat scandal.
Over the years Chris, has developed a high level network of collaborators across Europe, the United States and Asia. He is a visiting Professor at the China Agriculture University in Beijing and the Chinese Academy of Sciences, a recipient of a Winston Churchill Fellowship and is an elected Fellow of the Royal Society of Chemistry, Royal Society of Biology and the Institute of Food Science and Technology.
Chris has received numerous prizes and awards for his work. In 2017 he was awarded the Royal Society of Chemistry Theophilus Redwood Prize and was also awarded the title of OBE by Her Majesty Queen Elizabeth II.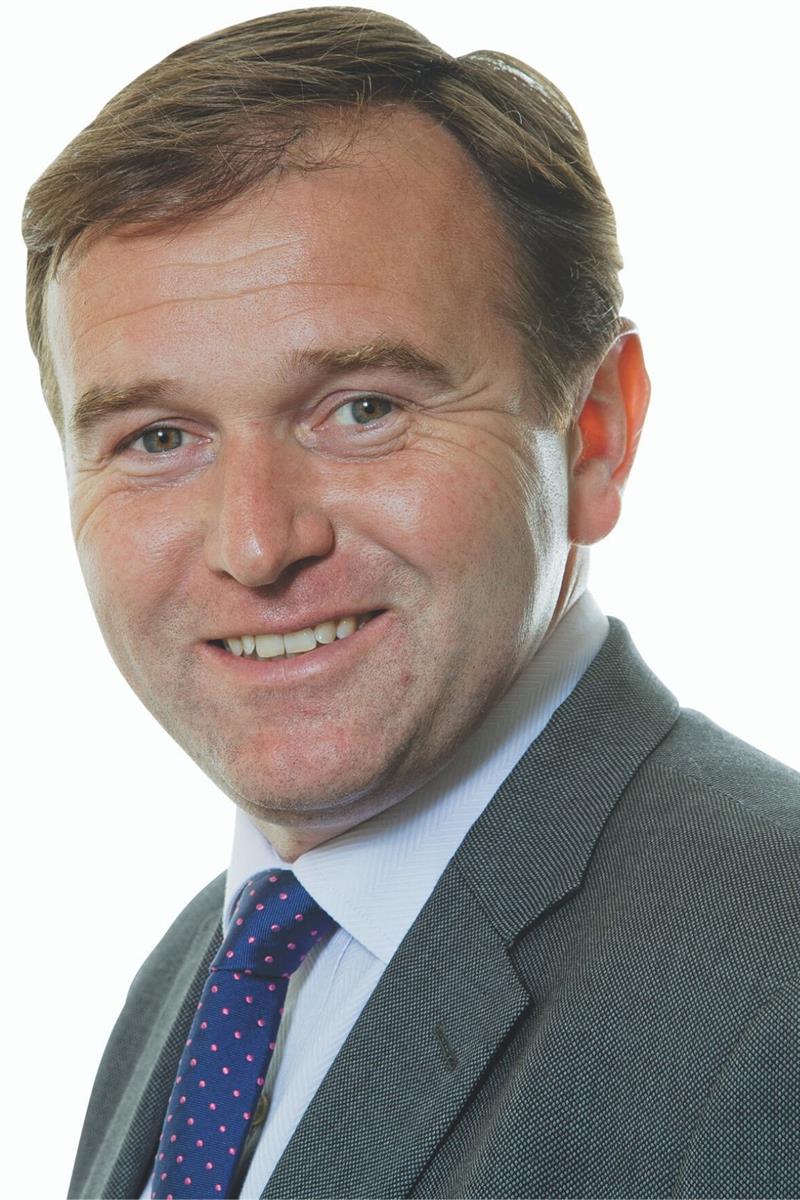 George Eustice was appointed Secretary of State for Environment, Food and Rural Affairs on 13 February 2020.
He was previously Minister of State at the Department for Environment, Food and Rural Affairs (Defra) from 11 May 2015 to 13 February 2020.
He was elected as the Conservative MP for Camborne and Redruth in 2010.
George served on the EFRA Select Committee from 2010.
Coming from a farming background, his family still run a fruit farm, restaurant and farm shop in Cornwall where they also have a herd of South Devon cattle and the country's oldest herd of the rare breed of pig, the British Lop. The family have shown a keen interest in educating children about farming and have opened their farm to 3000 schoolchildren a year.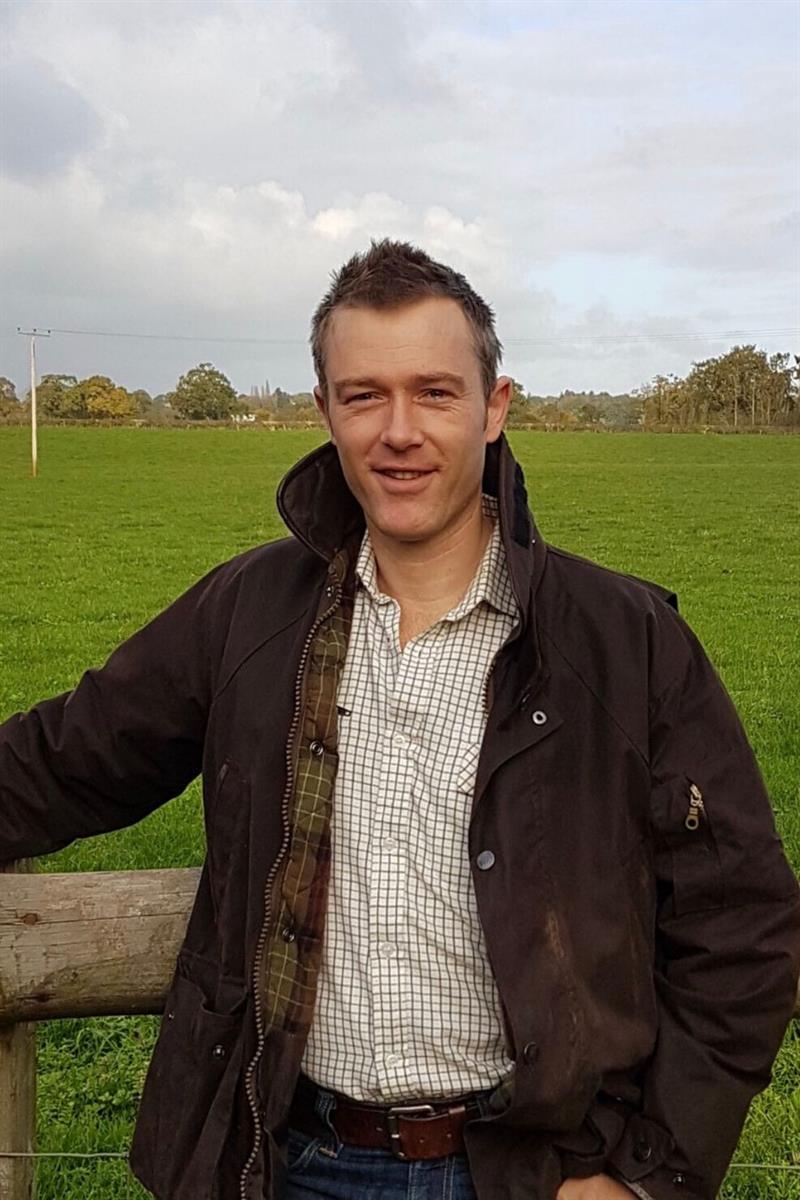 Will is a beef and arable farmer from Bangor on Dee, in North East Wales.
He produces and hosts a podcast called Rock & Roll Farming, which he started in March 2017 with the aim of showcasing agriculture and the people involved to the wider public.
He is also the co-founder of eatfarmnow.com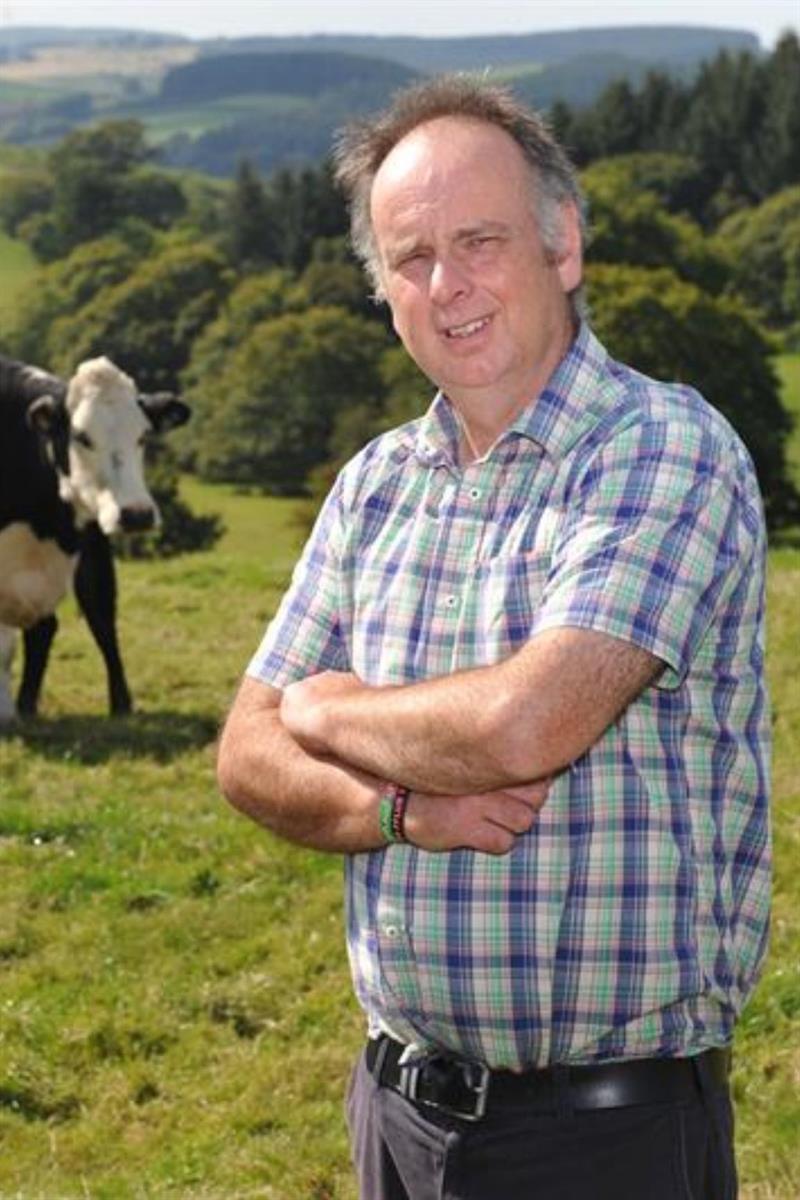 Wyn farms an upland beef and sheep unit near Aberystwyth with his wife. His main enterprise is a 400 head improved welsh ewe flock as well as 40 Aberfields and a small flock of poll dorsets. The sheep are run alongside a dozen cows and 40 calves on powder milk.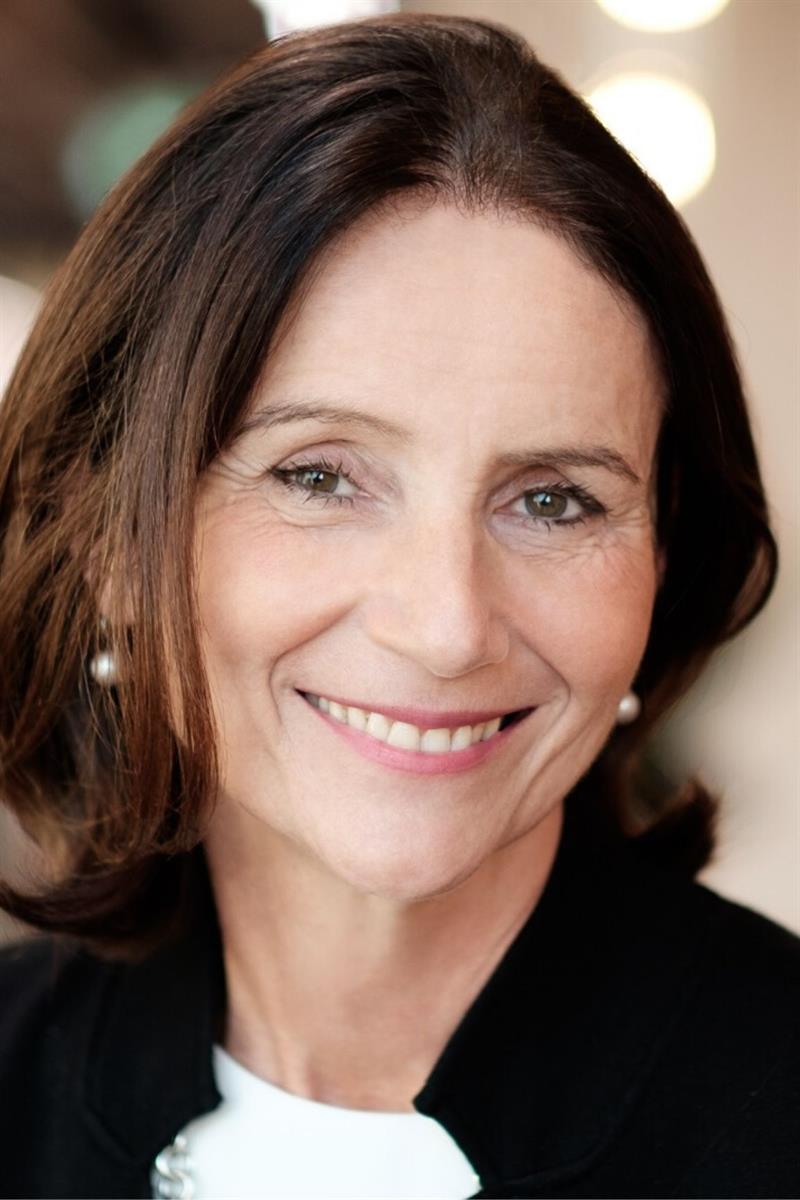 Dame Carolyn Fairbairn has been Director General of the CBI since November 2015. An economist by training, her career spans business, government and media. She was a partner at McKinsey, and Director of Strategy at the BBC then at ITV. She started out as a journalist at the Economist and was a member of the No 10 policy unit from 1995-7. She has held NED board positions at FTSE firms Lloyds Banking Group, The Vitec Group and Capita plc, and also at the Competition and Markets Authority, the UK Statistics Authority and, from 2008-11, the Financial Services Authority.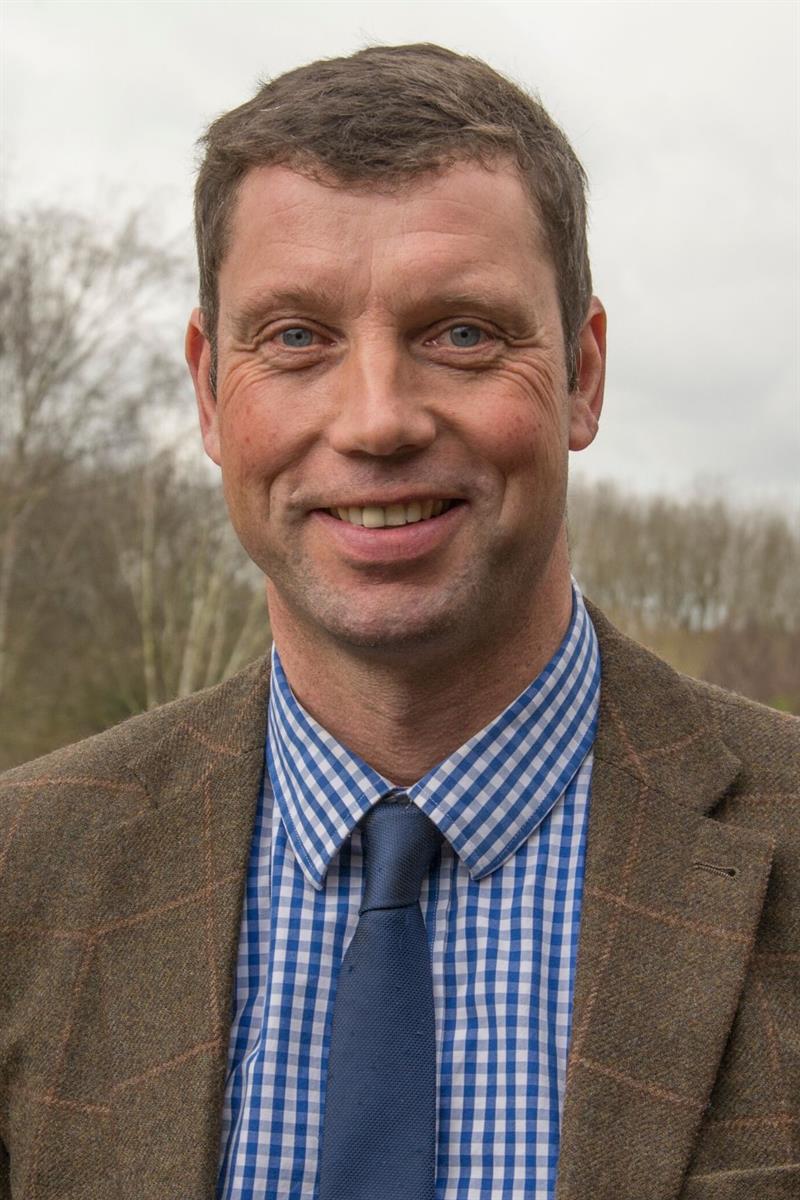 Richard farms a mixed holding in Westerdale in the North York Moors National Park with moorland in a HLS agreement and the farm is stocked with mainly Easycare ewes. He is director of the "7 Hill Farmers Ltd" producer/marketing group, aiming to supply branded hill lamb into a premium market with large retailers.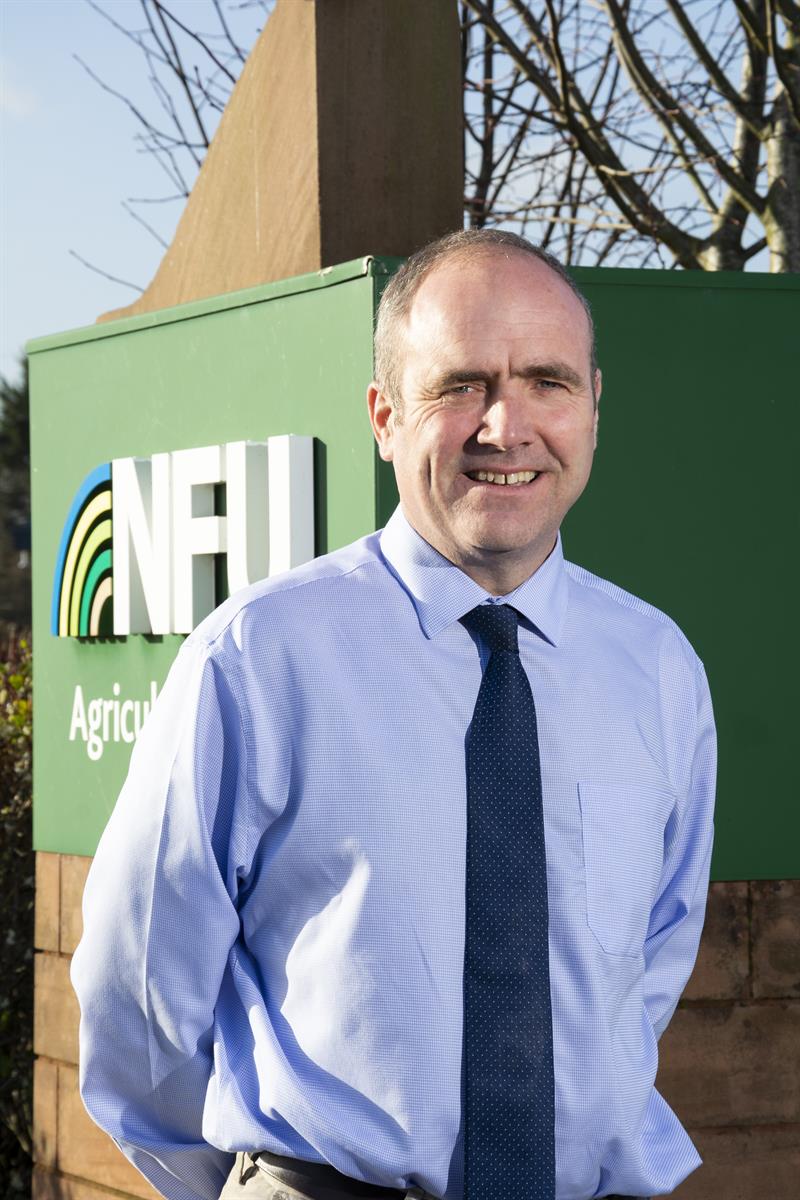 Gary Ford was appointed NFU Chief Poultry Adviser in September 2013 having joined the NFU in January 2009 as a Group Secretary based in Staffordshire. Gary's practical poultry experience came as an agricultural manager in the broiler industry where he worked for ten years before he joined the NFU. In this role he was responsible for all aspects of production on company farms as well as contract growers - a role that brought him into contact with many of the key players that are involved in the poultry sector today.
Gary is based at the NFU's HQ in Stoneleigh, Warwickshire however he also spends time at the NFU's London and Brussels offices. Covering both the poultry meat and egg sector Gary's role is to promote the interests of NFU poultry members and to provide support - the recent AI cases being a good example.
Gary has a degree in Law from the University of Staffordshire and a degree in Agriculture from Writtle Agricultural College, Essex.
Gary is from a farming background – his parents are beef and sheep farmers from Worcestershire.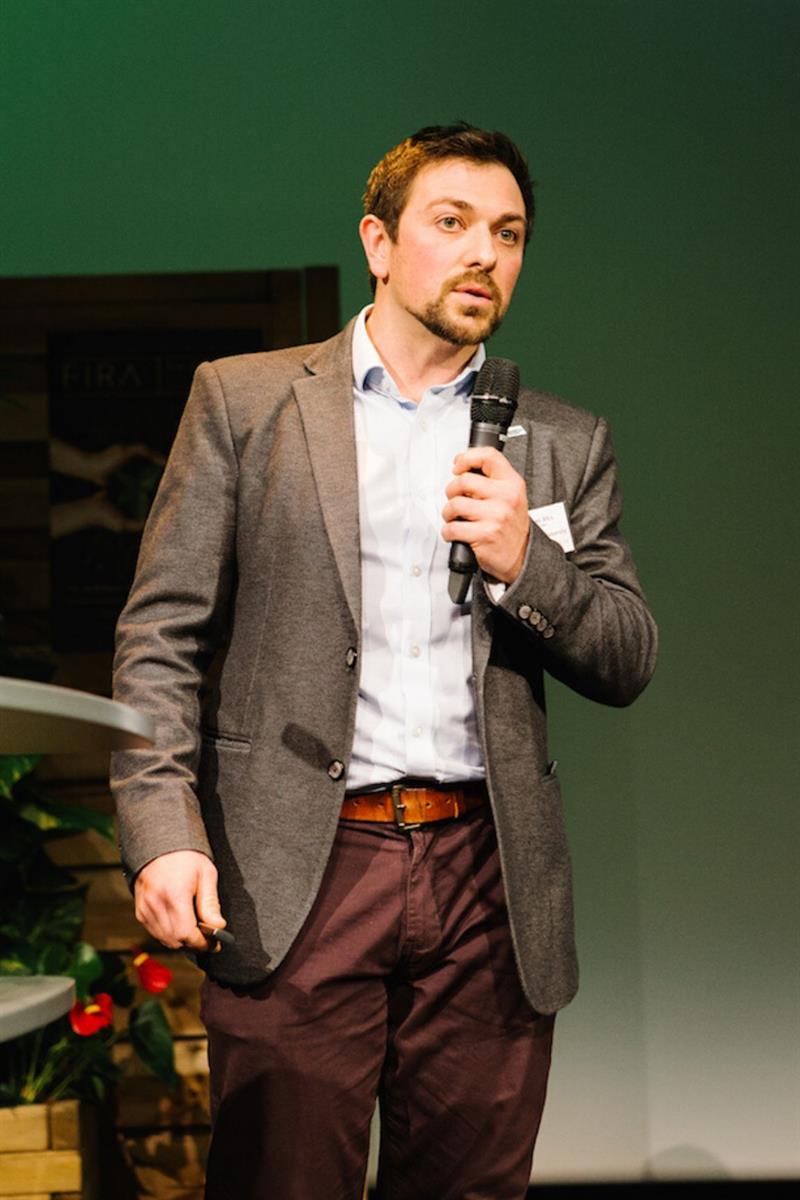 Jonathan Gill is a qualified robotic engineer specialising in mechatronic systems starting out in the offshore industry supervising the ROV team in harsh underwater environments.
Now he is working at Harper Adams University as a researcher with his main focus on aerial drone systems, ground based automated agricultural farm machinery and their role within agriculture. Operation, design, and programming, not limited to aerial inspection, his focus has been directed to precise spraying operations with large drone systems to controlling precise actuation on a strawberry picking vehicle.
Jonathan is a member of the "Hands Free Farm" project team that started in 2019 with the objective of autonomously growing 35 hectares of crops. He is also a 2018 Nuffield Scholar recently completing scholarship, submitting his report focusing on 'How we embrace Automation in agriculture'.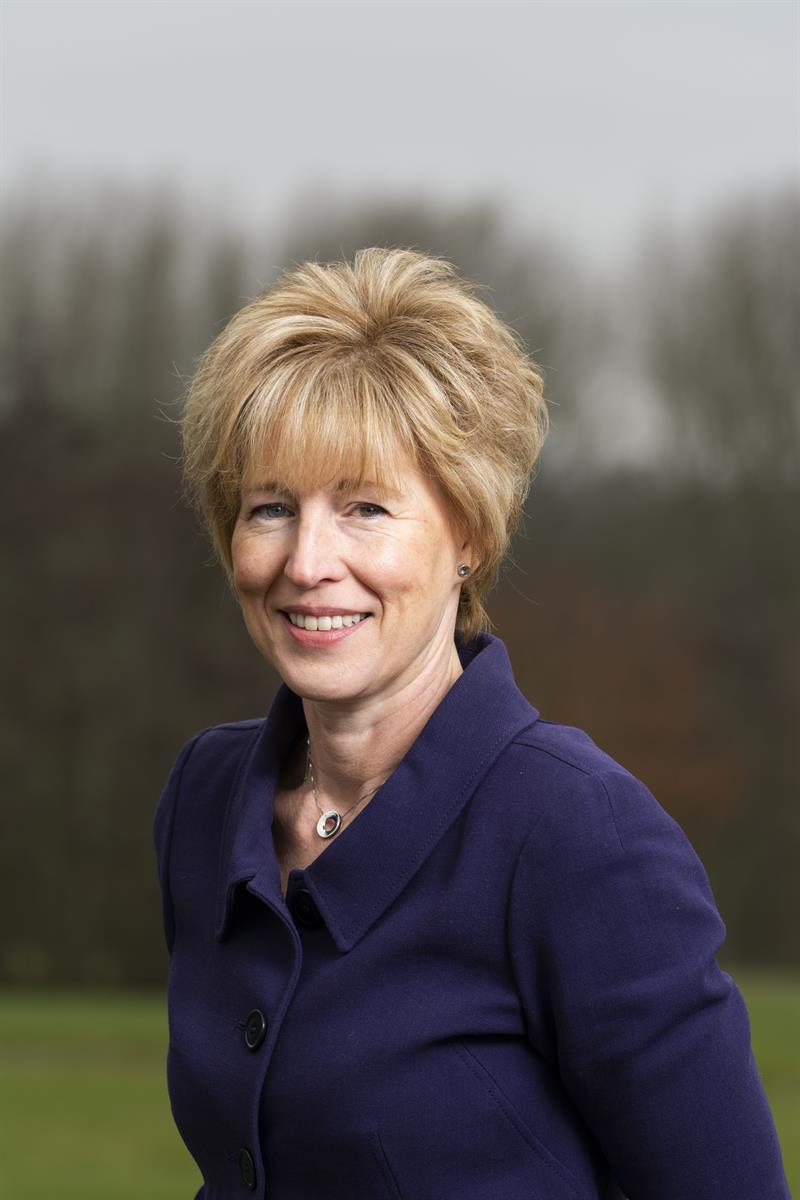 Andrea joined the NFU in 2007 as Countryside Adviser. Prior to this, she was a research scientist in agriculture and horticulture for 18 years at the University of Reading and University of Warwick. In 2011, she became the NFU's Acting Chief Science & Regulatory Affairs Adviser and in 2012 she went on to lead the NFU's newly formed Land Management Services team with the aim of bringing together the NFU's policy work on all aspects of land management advice.
As Head of Policy Services since 2014, Andrea now oversees and manages the NFU's Policy Services department which leads all the NFU's national cross sector policy work on behalf of the NFU's membership. The department is made up of almost 40 professional technical experts shaping lobbying work across a broad portfolio including science and regulatory affairs, environment, economics, climate change and renewables, taxation, legal affairs and land management.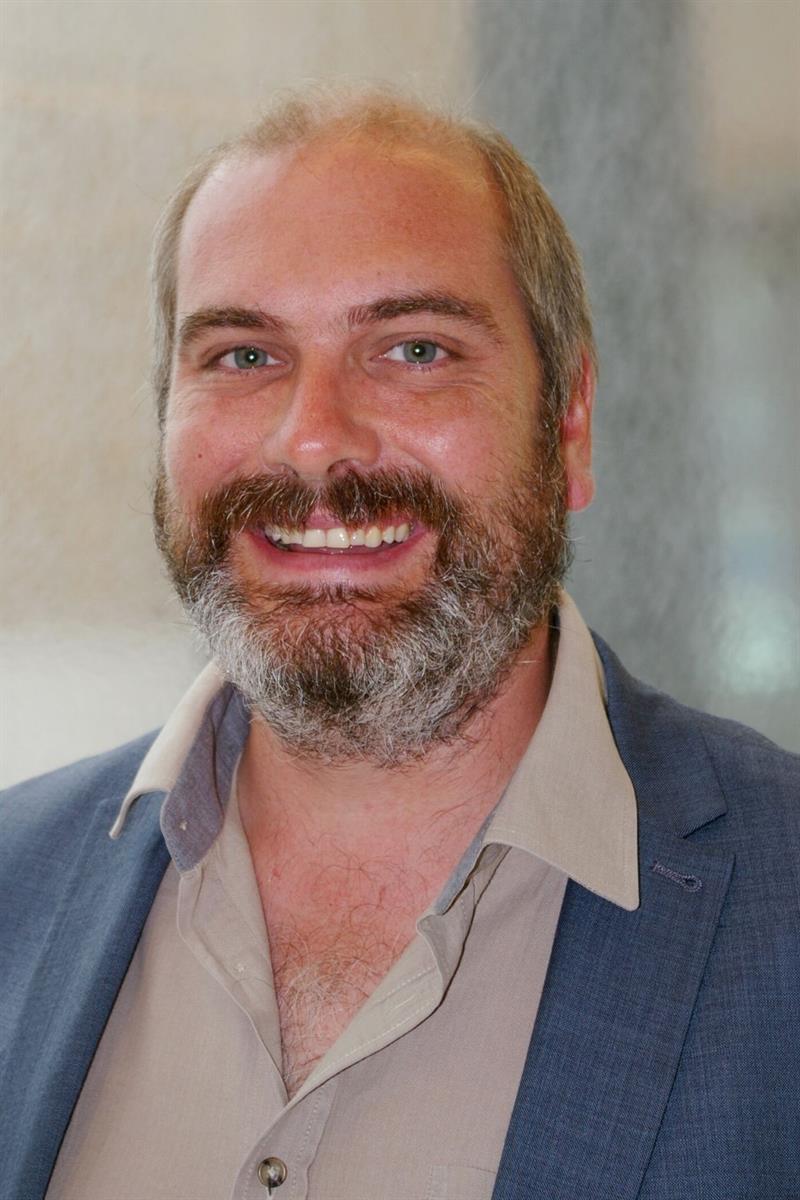 Simon is the Managing Director of Livestock Information Ltd and is responsible for the Livestock Information Service. He is passionate about working in a way that exemplifies the 'joint endeavour' required for a collaboration between government, industry and AHDB to be successful. Simon is an agriculturalist with a strong track record of managing and improving operations and programmes and in driving strategic change in the public sector.
Philip is Head of Food and Farming for the NFU at Stoneleigh. He heads up the team of Chief Advisers responsible for supporting the work of each of the National Sector Boards, Animal Health and Welfare and the NFU Food Chain Unit. Philip joined the NFU in April 2017 from Sainsbury's Supermarkets, where he was Own Brand Agriculture Manager.

Previous roles include head of procurement and account management for a leading UK meat processor, after being technical and agriculture manager for the British Meat Processors Association. Philip also undertook a number of policy lead roles at Department for Environment, Food and Rural Affairs including market support measures, animal disease control and an regional operational role in the Government response to foot and mouth in 2001. Philip studied Zoology at Newcastle University, graduating in 1998. Philip is a keen scratch cook and very amateur butcher.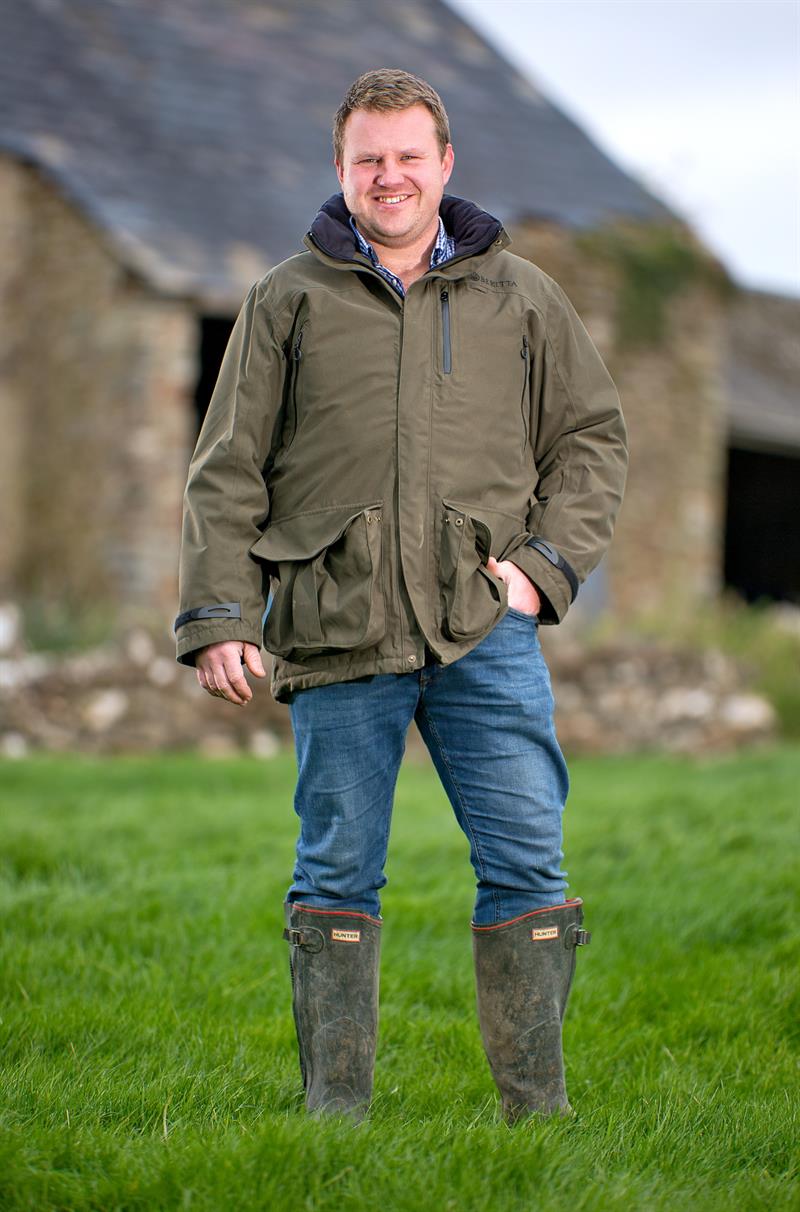 Chris Hanks studied Chemistry at Reading University before starting work as an Assistant Farm Manager at Pancross Farm. He was on the inaugural Agri Academy Rural Leadership programme in 2012, is current Chair of Future Farmers of Wales and has recently become a Farming Connect Mentor.
Chris is also one of the volunteer organisers behind Cows on Tour. He firmly believes that Welsh agriculture has a vital role to play in Wales and delivers on many levels; economic; cultural; environmental; and political.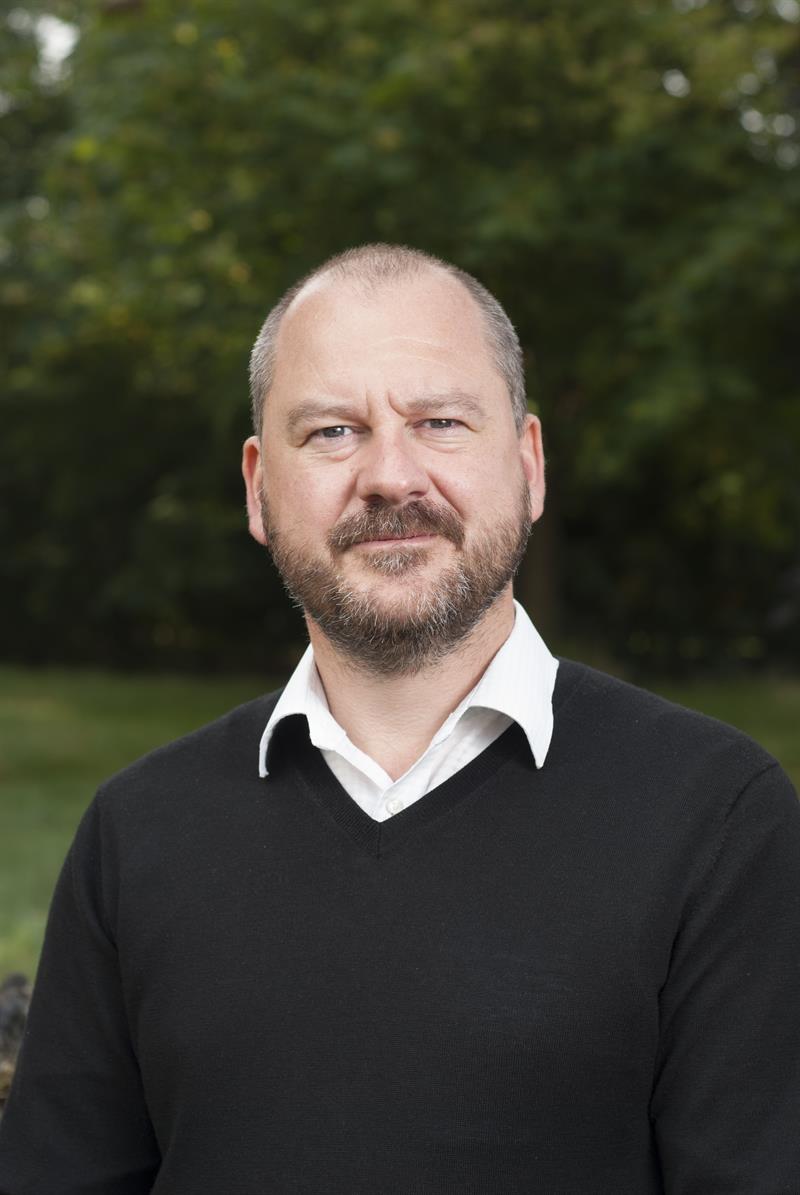 Chris Hartfield has worked for over 20 years in the farming industry, first in research, then on agri-environment schemes, and the past 15 years with the NFU. Chris leads NFU policy on pesticides regulation, and on pollinator issues. He's also a driving force behind the NFU's new plant health strategy.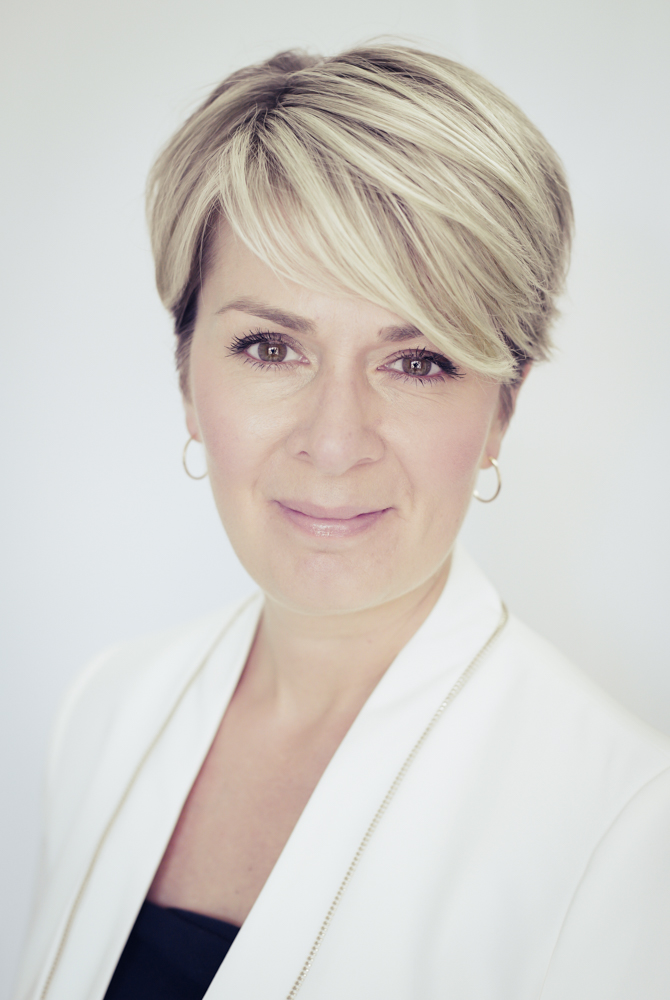 Penny Haslam is a former BBC journalist, who regularly presented the business news on BBC Breakfast, the News Channel and BBC Radio 5 Live. She has fronted two Panorama investigations and reported for The One Show. Prior to presenting, Penny was a senior producer of BBC Radio 4 news and current affairs programmes.
Penny now works as a professional conference speaker and chair. Her TEDx was called The Power of Visibility for Women and she was named the UK's Speaker of the Year by her professional association the PSA in 2016. The global firm Condeco has listed Penny as one of their Top 10 influential women to follow on social media .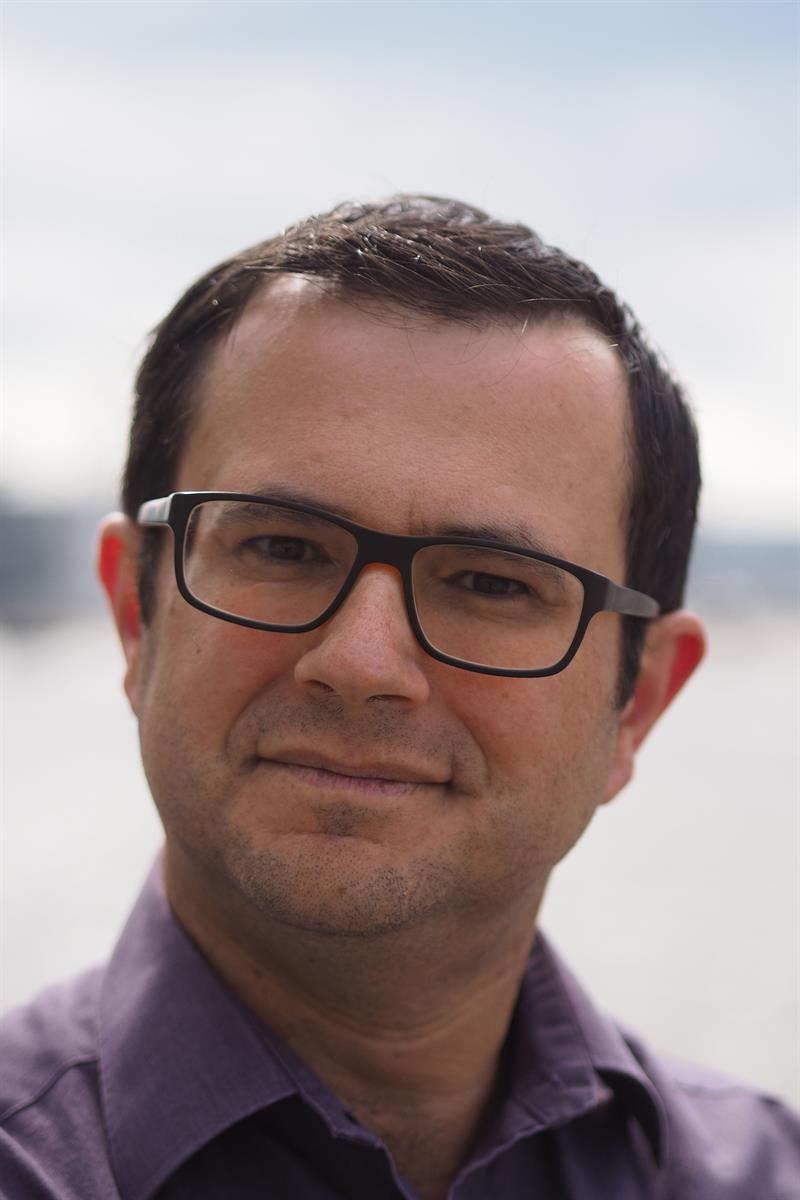 David Henig is one of the UK's leading authorities on trade policy. He is Director of the UK Trade Policy Project at the think-tank European Centre for International Political Economy (ECIPE) and has written extensively on the trade implications of Brexit, but also looks more widely at global trade issues such as USA-China tensions, the future of the WTO, and EU trade agreements.
David regularly discusses trade issues in the media, and advises global business on the implications. He previously worked for the UK Government on EU-US trade negotiations and China-US issues in particular, in business as a consultant, and graduated from Oxford University.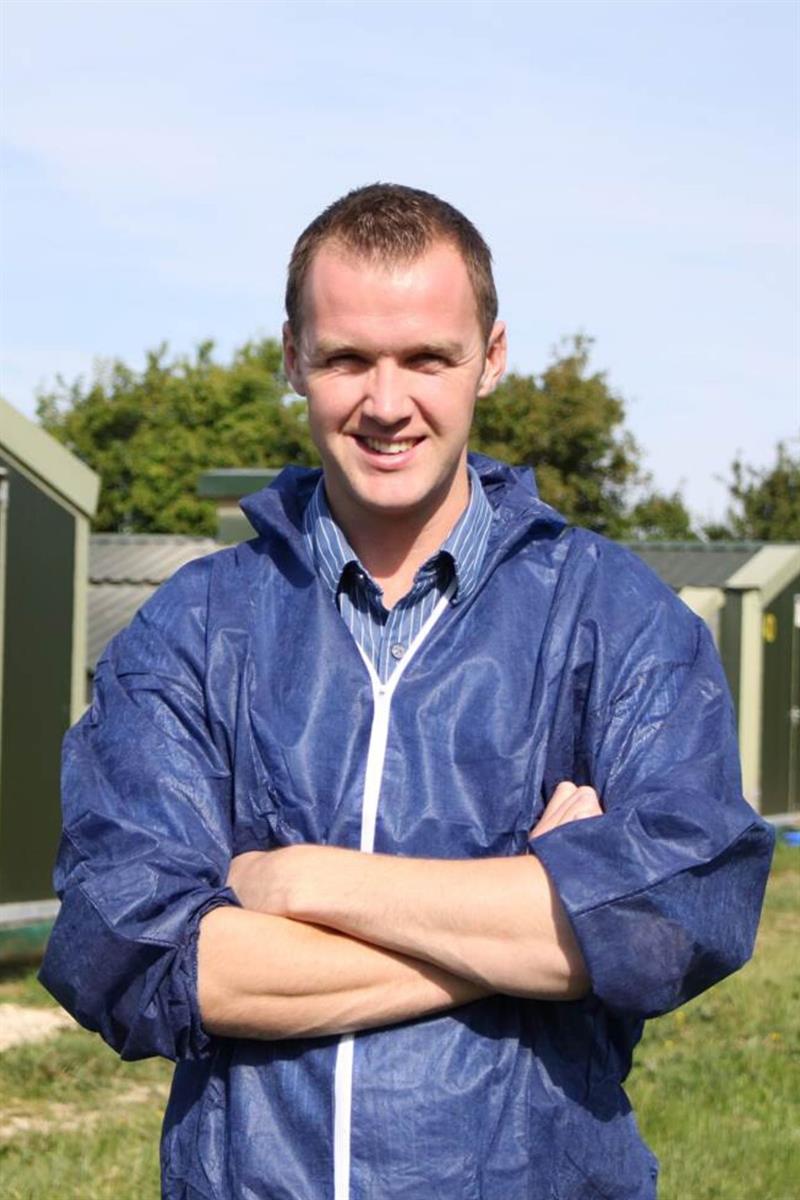 Patrick Hook is a Director of P.D. Hook (Group) Ltd and oversees the planning for rearing, breeding, hatcheries and coordinating the production and sales of 9.5 million chicks a week. Patrick is a Nuffield Scholar which took him around the world to see the challenges and opportunities facing the broiler industry.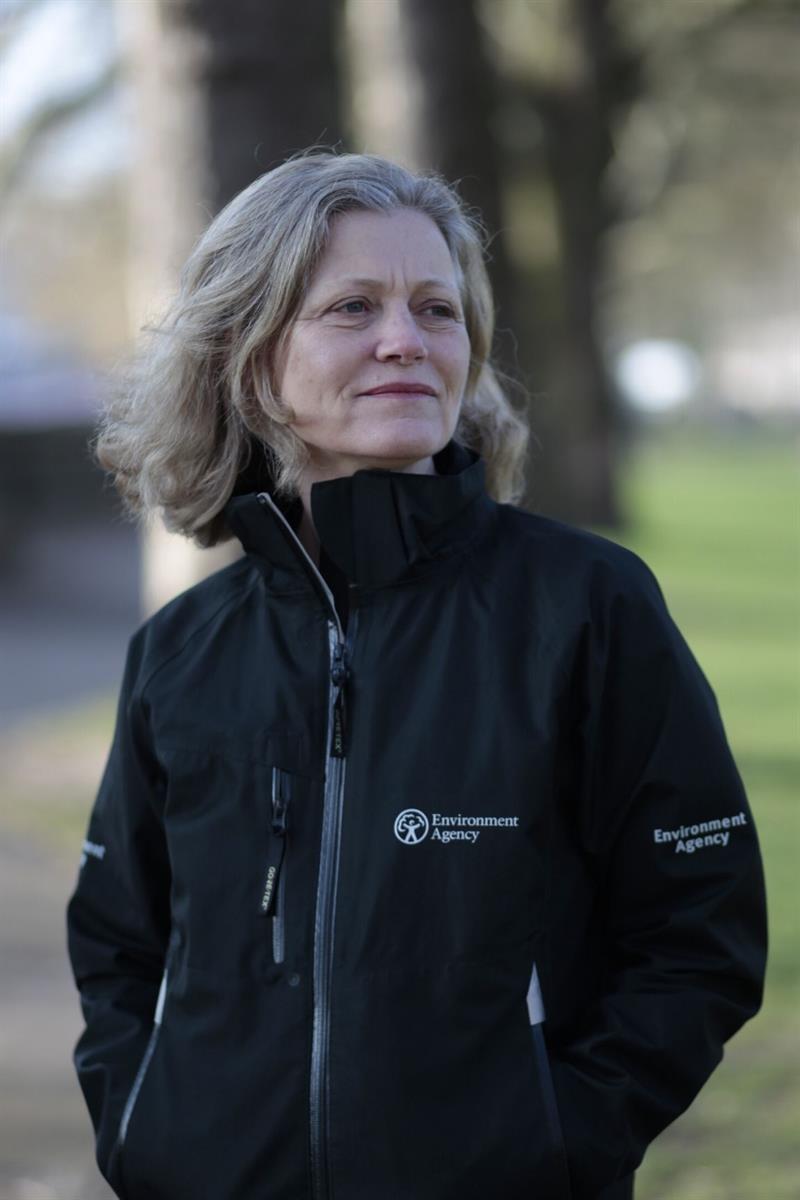 Emma Howard Boyd is the Chair of the Environment Agency, an Ex officio board member of the Department for Environment, Food & Rural Affairs, and the UK Commissioner to the Global Commission on Adaptation.
Emma serves on a number of boards and advisory committees which include Menhaden Capital PLC and The Prince's Accounting for Sustainability Project.
She has worked in financial services for over 25 years, in corporate finance and fund management. As Director of Stewardship at Jupiter Asset Management until July 2014, Emma was integral to the development of their expertise in the corporate governance and sustainability fields.
Her previous board and advisory roles include: Chair and trustee of ShareAction, Vice Chair of Future Cities Catapult, a director of the Aldersgate Group and Triodos Renewables PLC, Chair of UKSIF (the UK Sustainable Investment and Finance Association), and a member of the Commission on Environmental Markets and Economic Performance and the Green Finance Taskforce.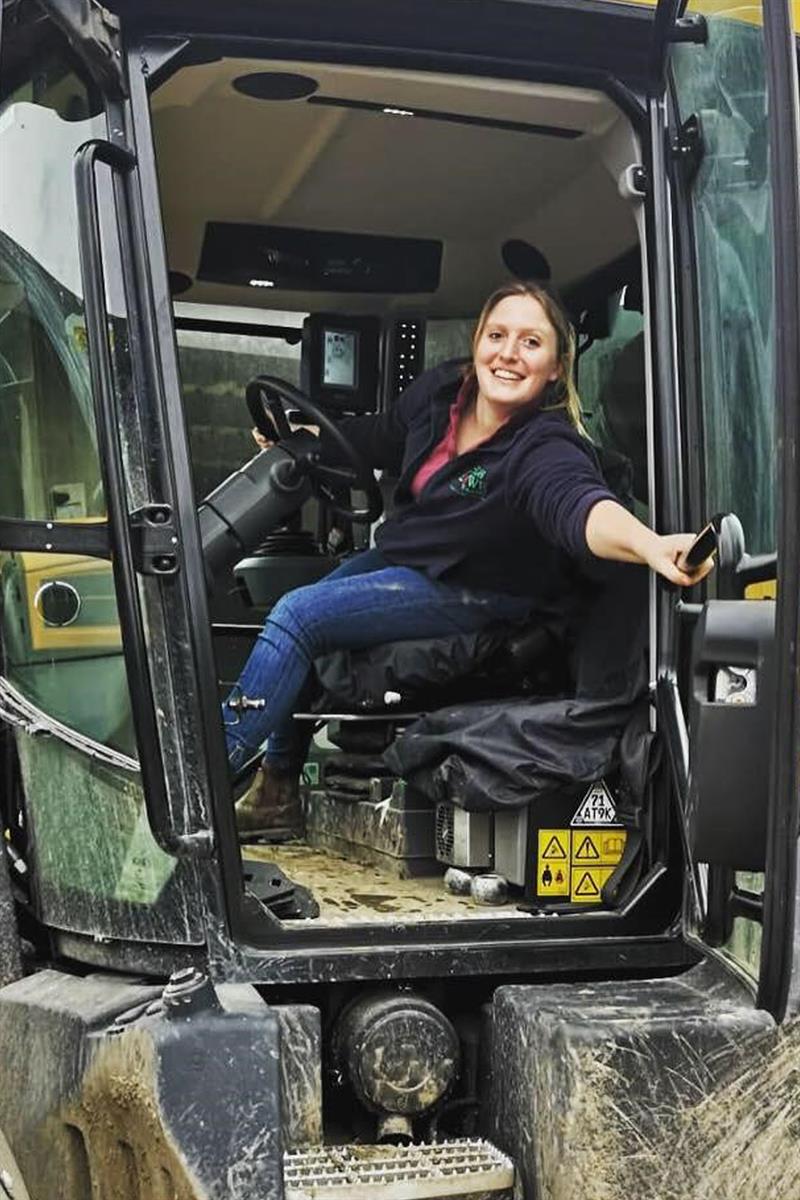 After studying Geography and Geology, Charlotte went on to gain a Postgraduate Diploma in Agriculture. She now manages a 1000ac arable unit at Hugh Lowe Farms and recently participated in the NFU Cereals Development Programme. Charlotte is not from a farming background but has worked hard to achieve her current position.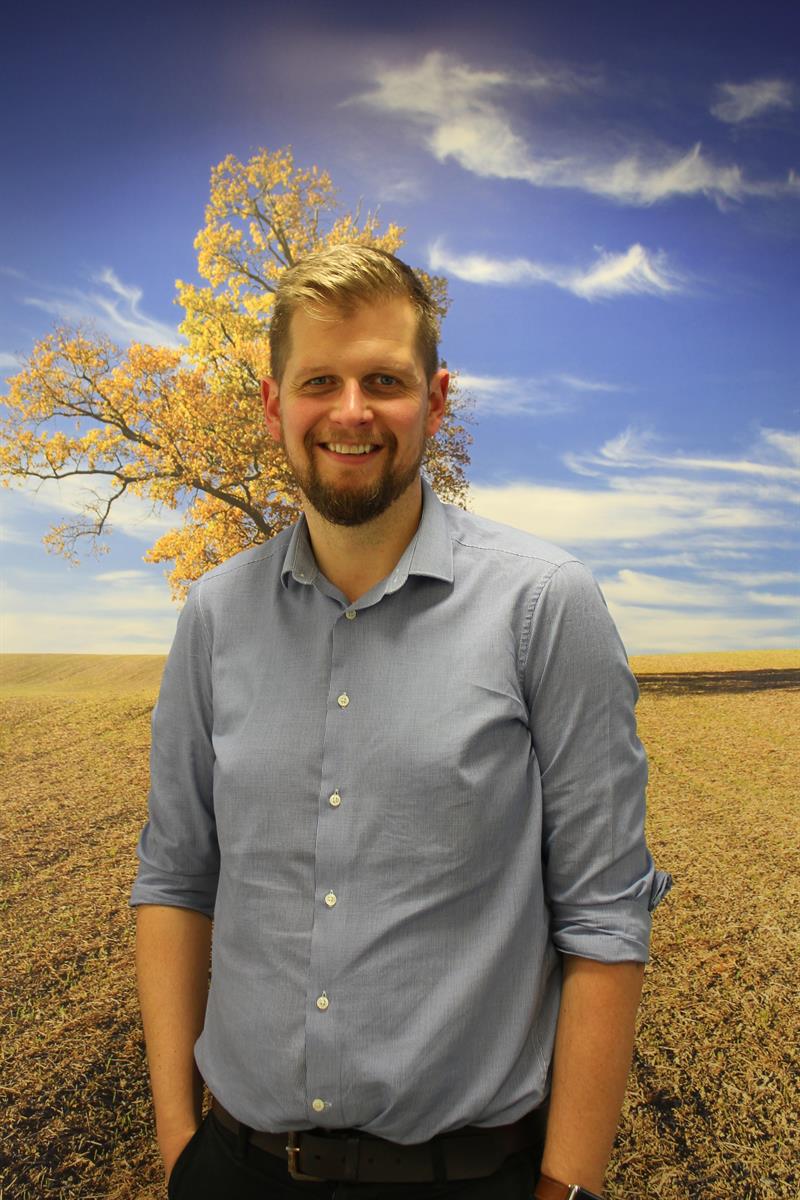 Will grew up on a dairy farm in Derbyshire and developed a passion for agriculture. Before joining the AHDB, Will was Senior Agricultural Manager at the Co-op. Will plays a pivotal role working with the Beef & Lamb Sector Board and operational teams to deliver the organisation's 'Inspiring Success' strategy.
Phil is the farm manager at the Allerton Project farm at Loddington in Leicestershire. The farm is 333 hectares growing winter wheat, winter oilseed rape, winter/spring oats and winter/spring beans. Sheep graze 30 hectares of permanent grassland.
Soil management is important to farming operations at Loddington and Phil's aim is to make the soils more resilient. Practices adopted on the farm include widening rotations, introducing cover crops, and making the transition towards direct drilling.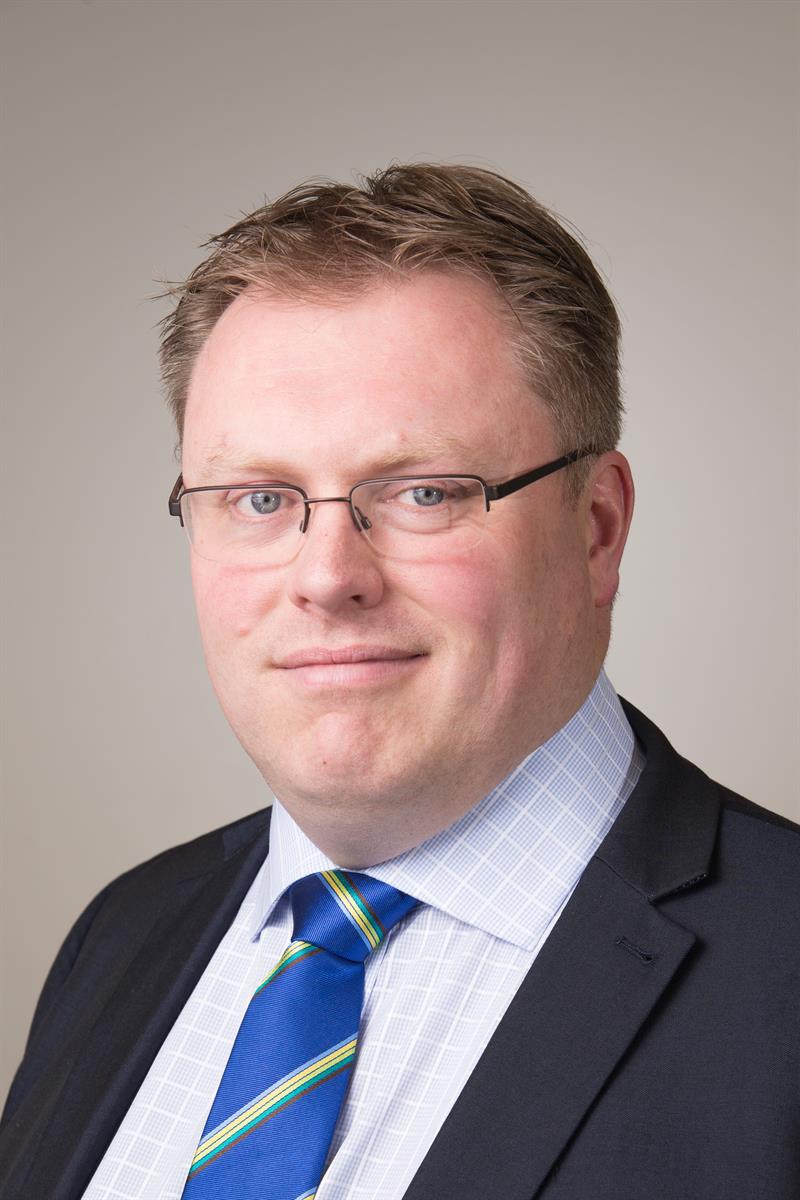 Terry Jones re-joined the NFU as its Director General in April 2016. He leads a 750 strong staff team who work with 46,000 NFU farmer members at local, regional and national level to provide the industry with a strong voice on a wide range of business-related policy areas.
For five years previously he had been running food industry trade associations. In 2011 he joined the Food & Drink Federation (FDF) as its Director of Communications, where he campaigned for food manufacturing to take a more central role in the UK economy, bringing to life how the industry could deliver increased rates of sustainable growth.
Leaving FDF at the end of 2014, he took up the post of DG at the Provision Trade Federation (PTF) looking after the interests of businesses involved in the UK bacon and dairy trade. During this time he was also Secretary to the Specialist Cheesemakers' Association
Before working at FDF and PTF Terry worked for the NFU from 2002-2011 in a variety of roles including Head of Government Affairs, Head of Food Chain and Director of Communications. He started his career working for large and small agri-businesses supplying processors in the cereal and potato sectors.
Terry lives in Cheshire with his wife Emma and their two daughters.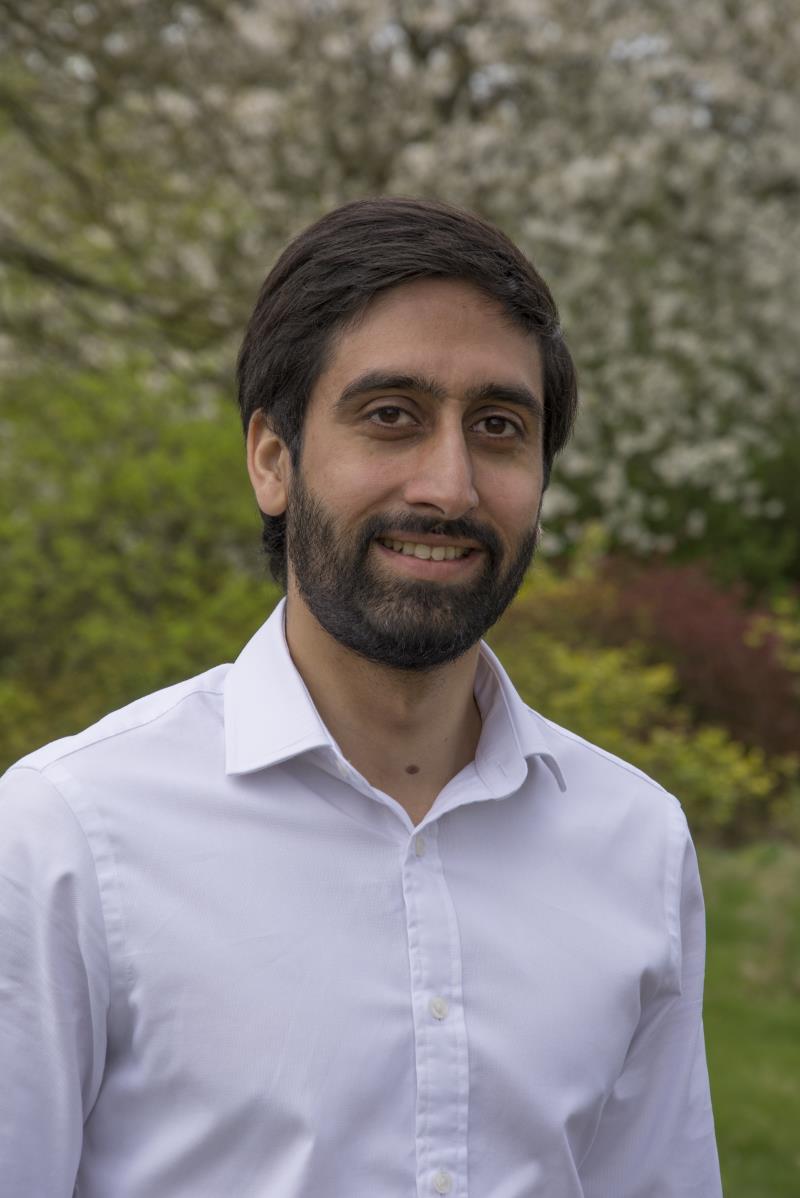 Rohit Kaushish has been working as an economist for the NFU since 2015. His areas of specialism include financial risk management, agricultural productivity and environmental policy. As such he has played a leading role in shaping the NFU's vision for a new domestic agricultural policy and is actively involved in developing the net zero strategy.
Prior to joining the NFU, Rohit has worked in a range of commercial finance roles primarily in the financial services industry where he completed his training as a Chartered Management Accountant with Barclays Bank Plc.
Following this he attained an MSc in Ecological Economics at the University of Edinburgh where he specialised in forestry, water resource management, ecosystem dynamics and natural capital.
Zoë Kavanagh heads up the National Dairy Council; marketing and promoting a positive image of the Irish dairy category at home and abroad. Zoë sits on the boards of the European Milk Forum (EMF) and International Milk Promotion Group (IMP) and is involved in the Global Dairy Platform (GDP).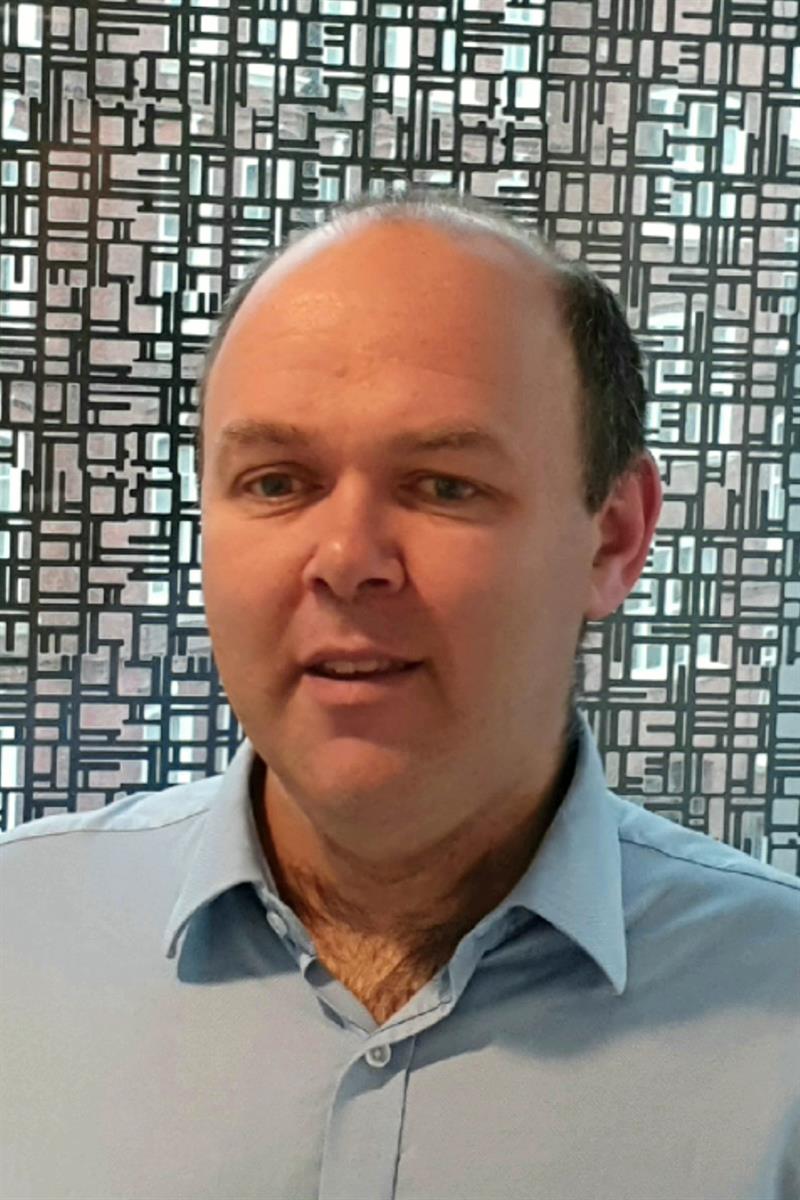 David was appointed as Director General for Food, Farming and Biosecurity at Defra in January 2017. Previously he was the UK Department for International Development's first Director General for Economic Development.
He has worked on development finance, strategy and investment at the World Bank and the European Bank for Reconstruction and Development. He was also the founding Chief Executive of the Committee on Climate Change, an independent advisory body to the UK Government and Devolved Administrations. He has a PhD in economics from the London School of Economics.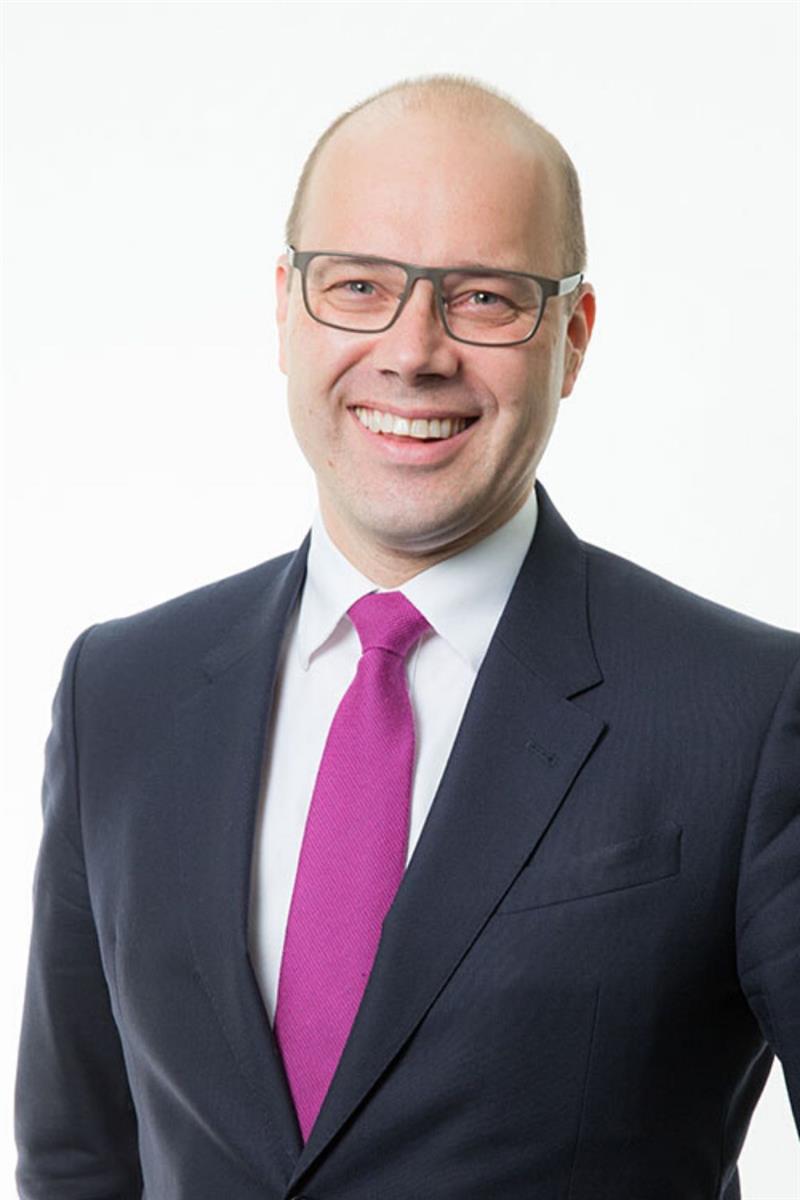 Paul Kenward became Managing Director of British Sugar in March 2016. He is working to keep the business at the heart of a thriving homegrown sugar industry.
Previously he was MD of Westmill Foods, a separate ABF business unit. Before that he was Strategy Director for AB Sugar, and Head of Business Development for ABF, working for the Group CEO.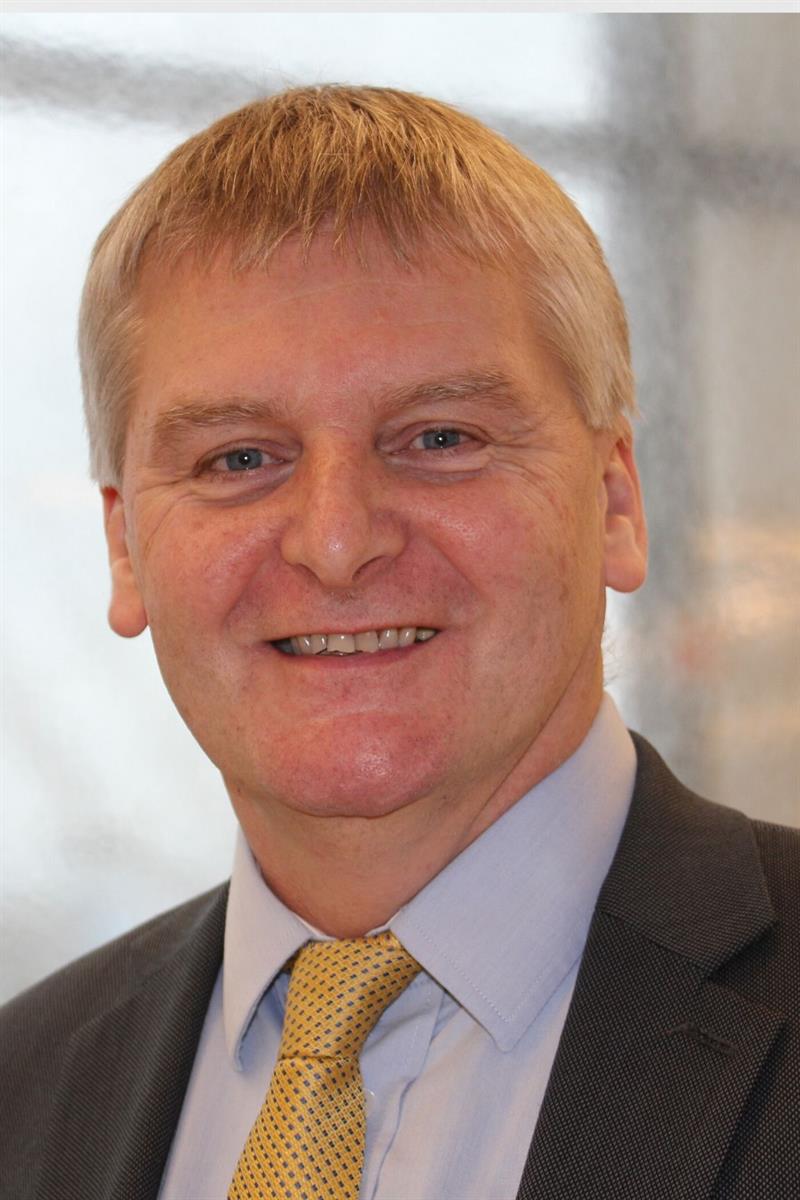 Richard joined AHDB in 2013 to implement a network of monitor farms and business groups across the country. Previously with ADAS UK Ltd for over twenty years he held senior positions in both the research and consultancy elements of the business. In 2015 Richard joined the AHDB Leadership Team as Chief Technical Officer responsible for research and knowledge exchange across all six sectors. Richard is currently seconded to the Livestock Information Programme working with Defra and industry to design and implement a multispecies livestock traceability service.
Richard holds a first degree in Biological Sciences, an MSc in Organisational Change from the University of Bristol and is a graduate of the University of Cambridge Programme for Sustainability Leadership.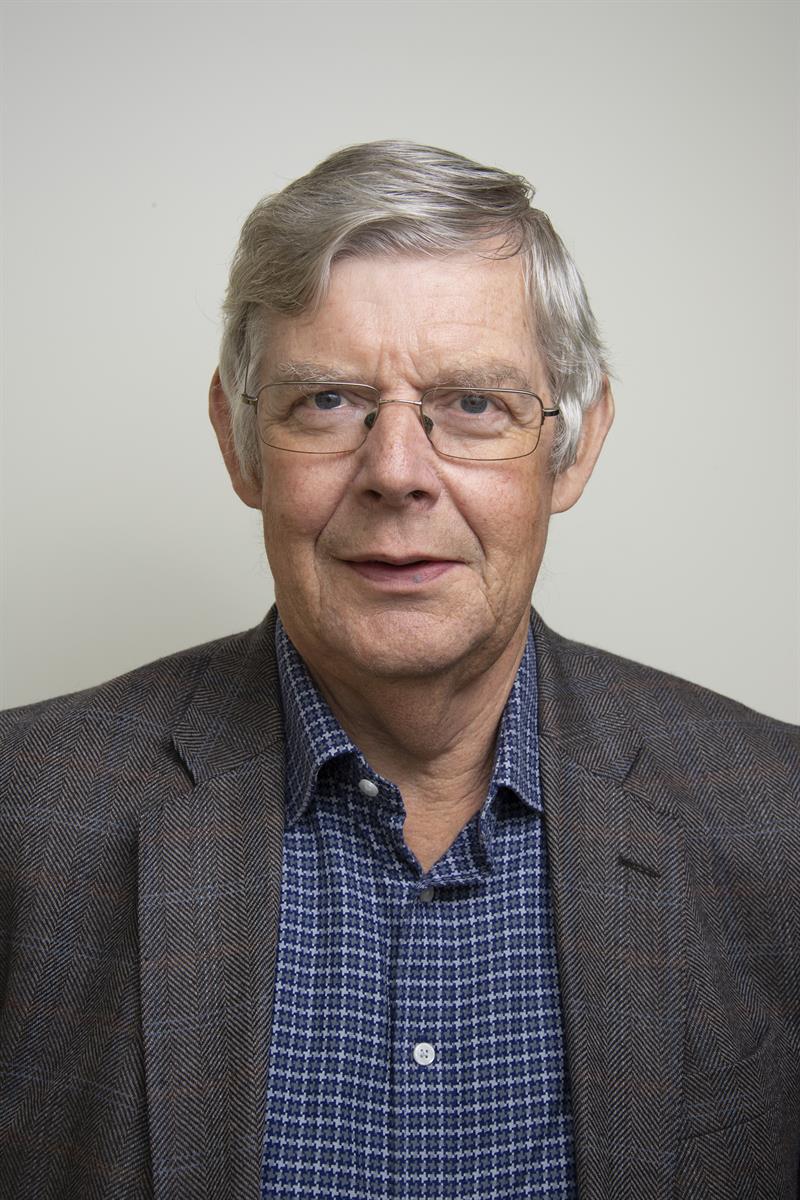 Robert Lockhart farms north of Birmingham on the urban fringe and is the West Midlands representative of the NFU's Environment Forum.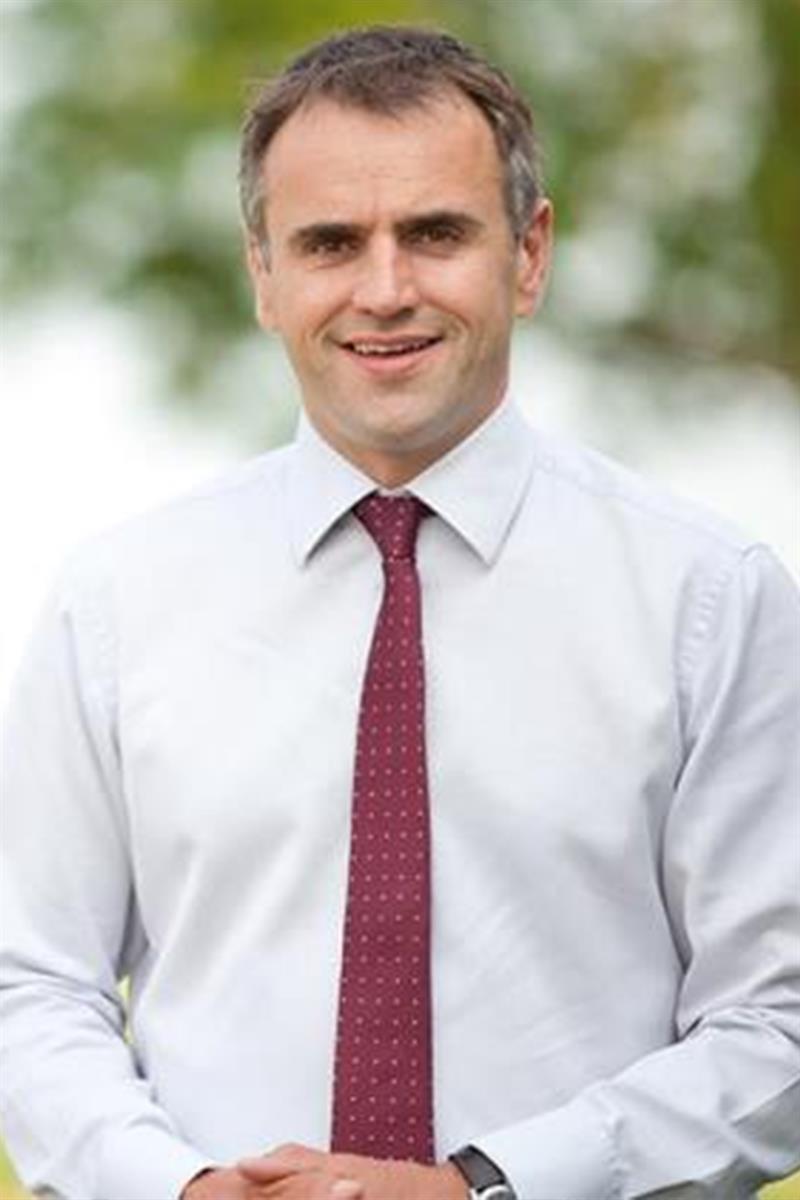 Andrew runs a small suckler herd in North Yorkshire. Formerly Agriculture Manager at Wm Morrison Supermarkets, Andrew has worked with numerous retailers and processors in his career as a consultant. He is currently a Director of SellmyLivestock, Graindex (UK) Ltd, and chair of the Carcass Classification Scrutiny Committee (CCSC).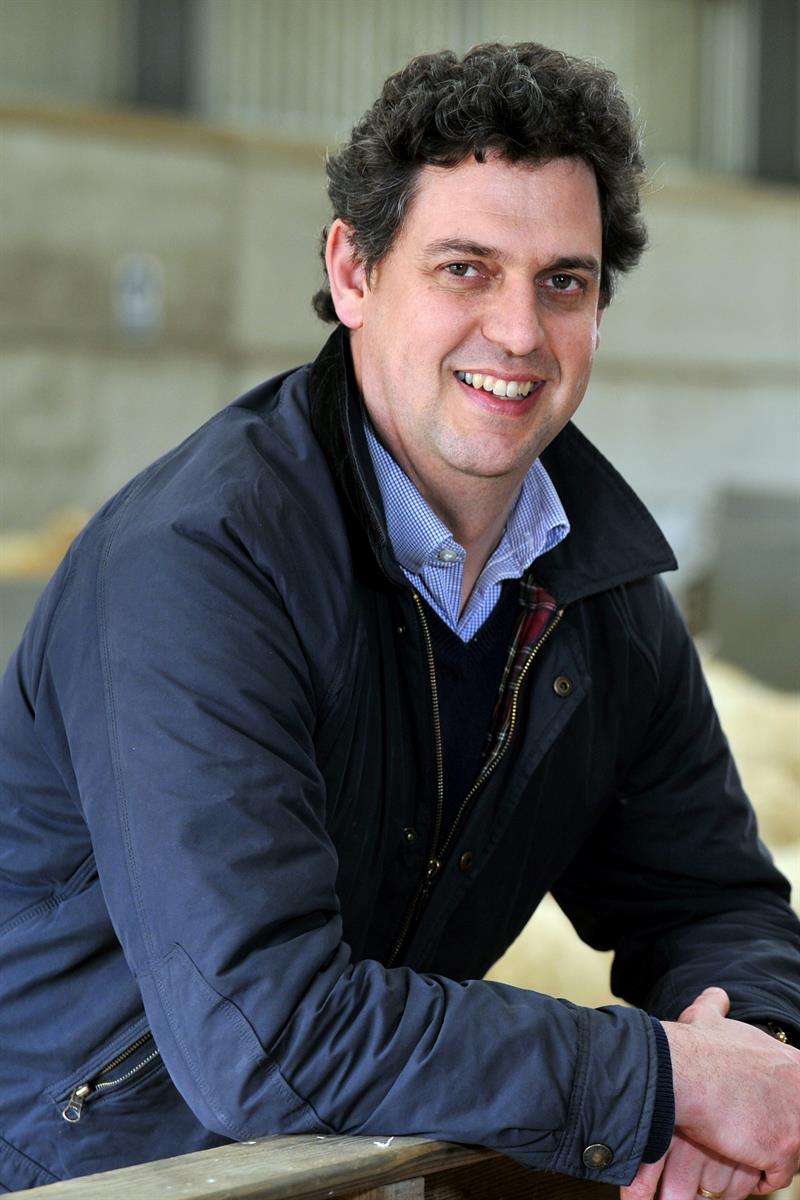 David Main is a veterinary surgeon and Professor of Production of Animal Health and Welfare at the Royal Agricultural University. He has research interests in science and practice of knowledge exchange, animal welfare assessment and improvement strategies and animal welfare education. Former member of the Farm Animal Welfare Council, Food Ethics Council and Soil Association Council. Previous initiatives include the AssureWel project, a collaboration with RSPCA and Soil Association that introduced welfare outcomes into certification schemes and the Healthy Feet Project that has been widely adopted by the UK dairy industry. He was also project co-ordinator for Hennovation, an EU H2020 project that investigated the value of participatory approaches to innovation in the laying hen sector. David is also chair of Home Office Animals in Science Committee.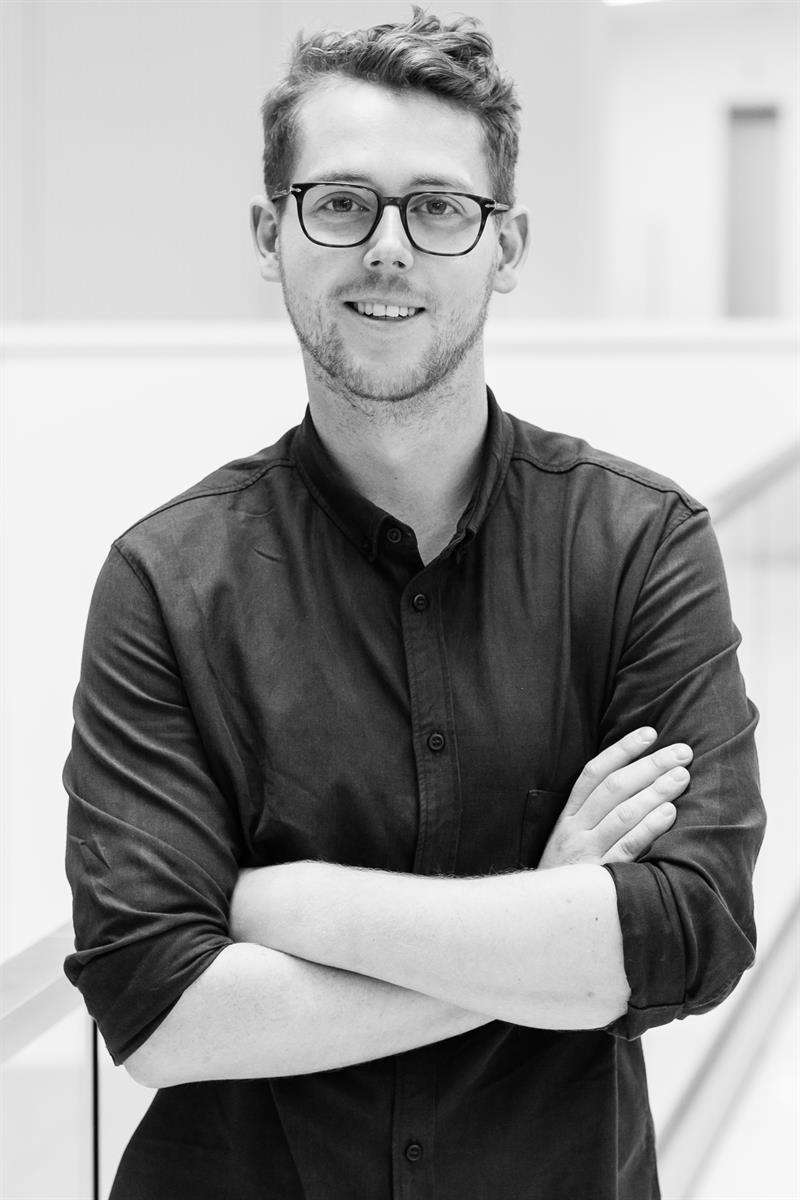 As Head of Insight, WGSN's consumer and business forecasting platform, Joe is responsible for managing a global team of consumer, marketing, retail and innovation trends. Joe provides strategic analysis in consumer forecasting, market-research and business strategy for clients looking to future-proof their businesses. Joe is sought after speaker on consumer mindsets and is often quoted in the press regarding behavioural shifts set to impact industries. Prior to joining WGSN, Joe worked at Mindshare in the global invention team helping some of the world's leading brands innovate and execute category leading advertising campaigns in the world of sport, fashion and entertainment.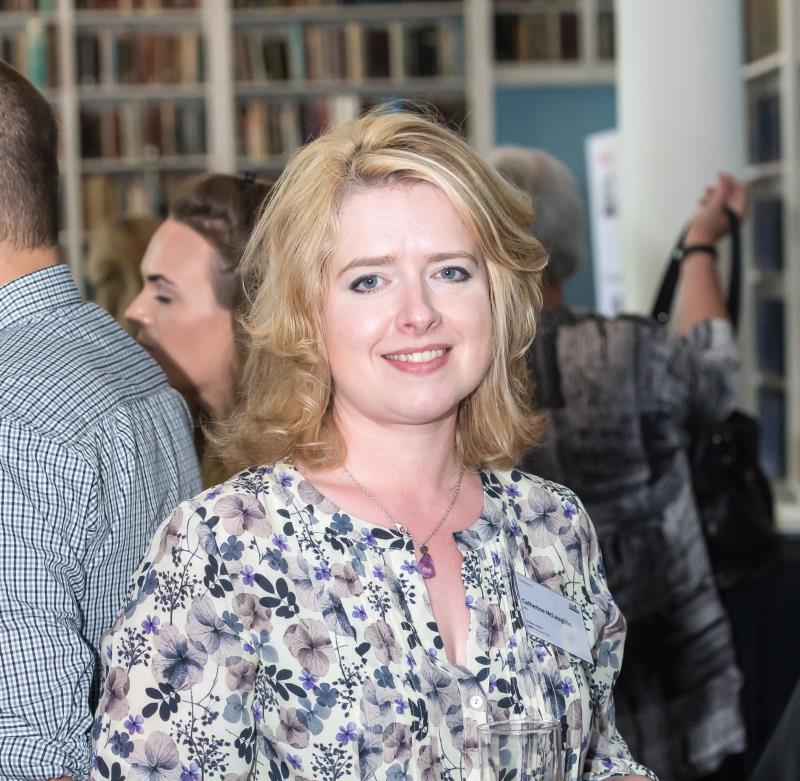 Cat McLaughlin is the National Farmers Union's Chief Adviser (Animal Health and Welfare) with policy responsibly across animal health, endemic and exotic disease contingency and control planning, veterinary medicines and farmed animal welfare. She is also Deputy Chairman of RUMA 'The Responsible Use of Medicines in Agriculture Alliance' and represents the NFU on the AHWBE's Animal Health and Welfare Pathway Steering Group and the AMTRA and CHeCS Boards of Directors. Prior to joining the NFU in 2006, she worked as a rural business adviser for SAC (now the SRUC) and worked for both QMS/MLC and DairyCo (AHDB) in Scotland. Cat studied Agricultural Animal Science at Aberdeen University and achieved an FBOM (post-grad diploma in farm business organisational management) from SAC in 1997.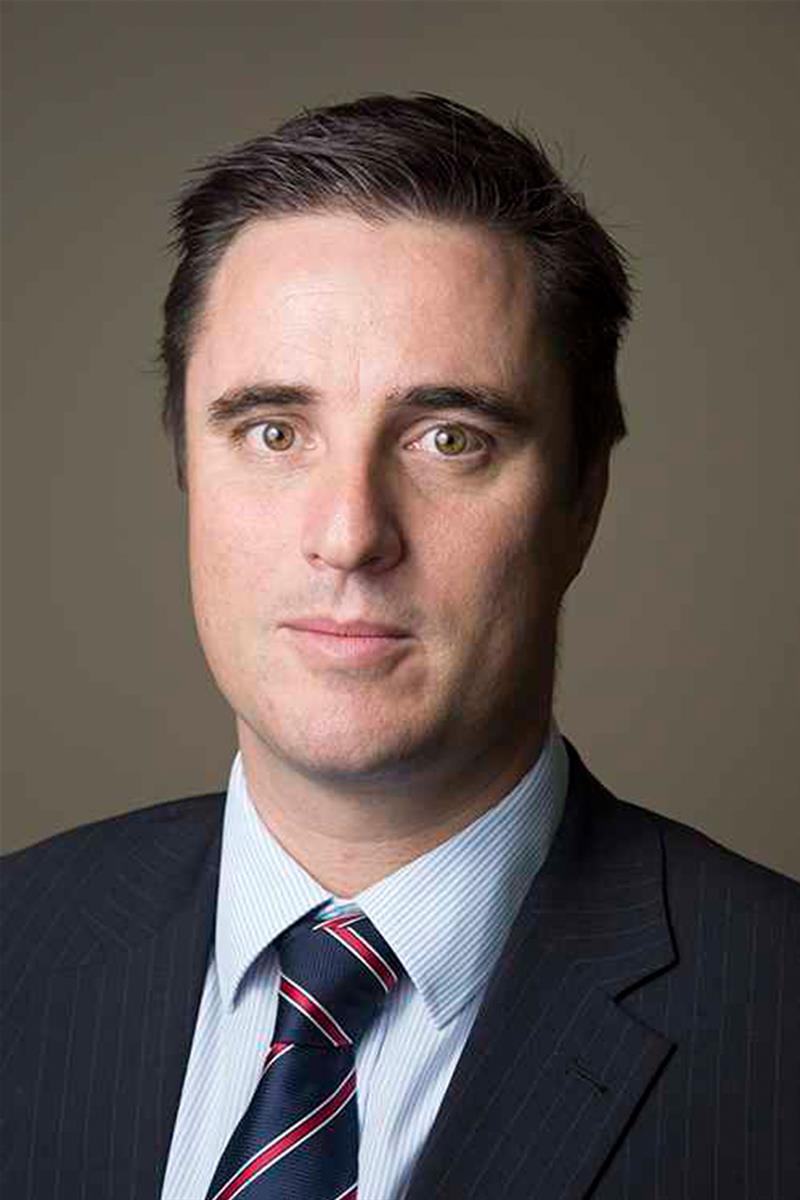 John Mercer is the Director of NFU Cymru and is based in Builth Wells. He has overall responsibility for the management, resources and policy direction of NFU Cymru.
Originally from Llandovery, where his family are livestock farmers, John Mercer has worked his way up through the ranks of the NFU over recent years.
He started with NFU Cymru in 2004 as a Farm Policy Adviser before moving to NFU Headquarters to take up a senior policy adviser position he then went on to become the NFU Regional Director in the West Midlands before returning to his roots in Wales.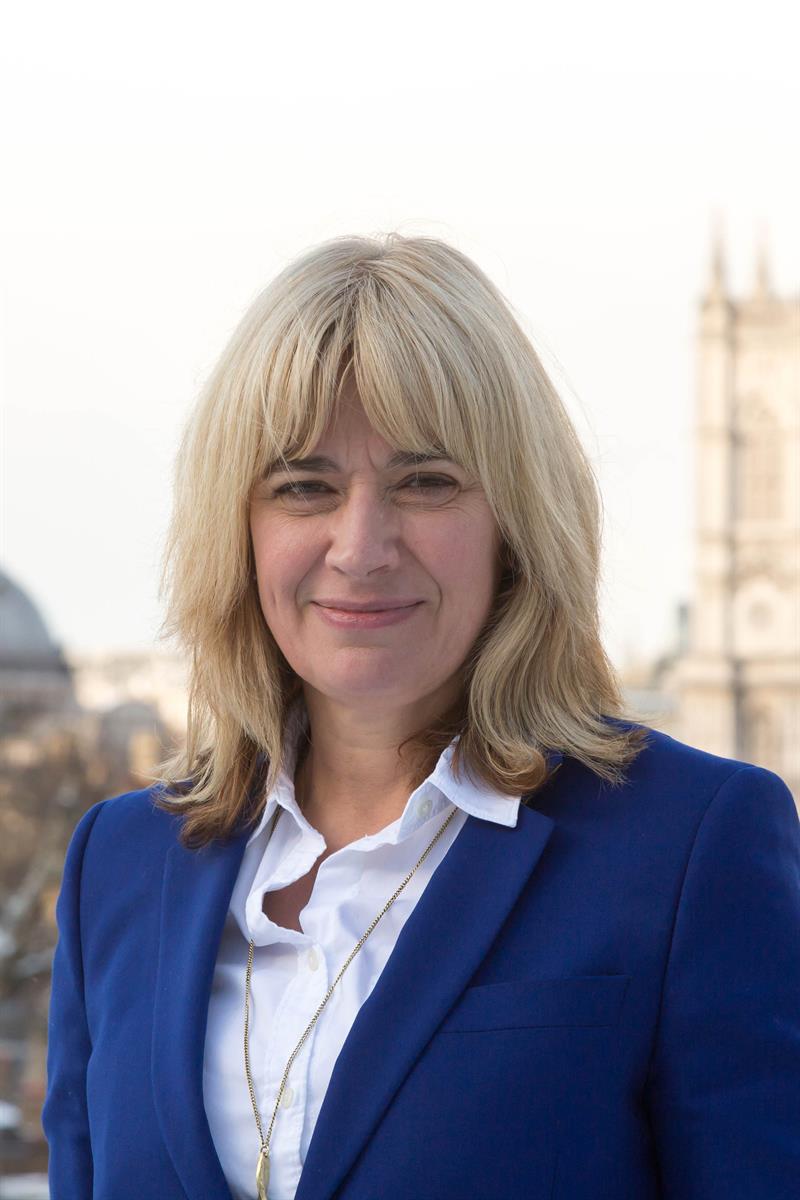 Christine Middlemiss is the UK's Chief Veterinary Officer. She was appointed on 1 March 2018 having been working as the CVO in New South Wales, Australia since July 2016 where she led major improvements to biosecurity across many farming sectors. This work included implementation of new outcome focused, risk based biosecurity legislation; online animal certification processes; improving evidence and risk based disease control approaches.
Prior to moving to Australia, Christine led Defra's Animal Traceability and Public Health policy team, and also previously surveillance including detection and response to new and emerging diseases such as Schmallenberg and Porcine Epidemic Diarrhoea. She is an experienced veterinarian. Before joining the UK government services in 2008, Christine worked in private practice with specific interest in research, meat processing and livestock genetics for a number of years in Scotland and the north of England prior to joining the Animal Health Agency (now part of Animal and Plant Health Agency) as a Divisional Veterinary Manager in Scotland.
Christine comes from a farming family in the Borders of Scotland, with a background in beef cattle and sheep.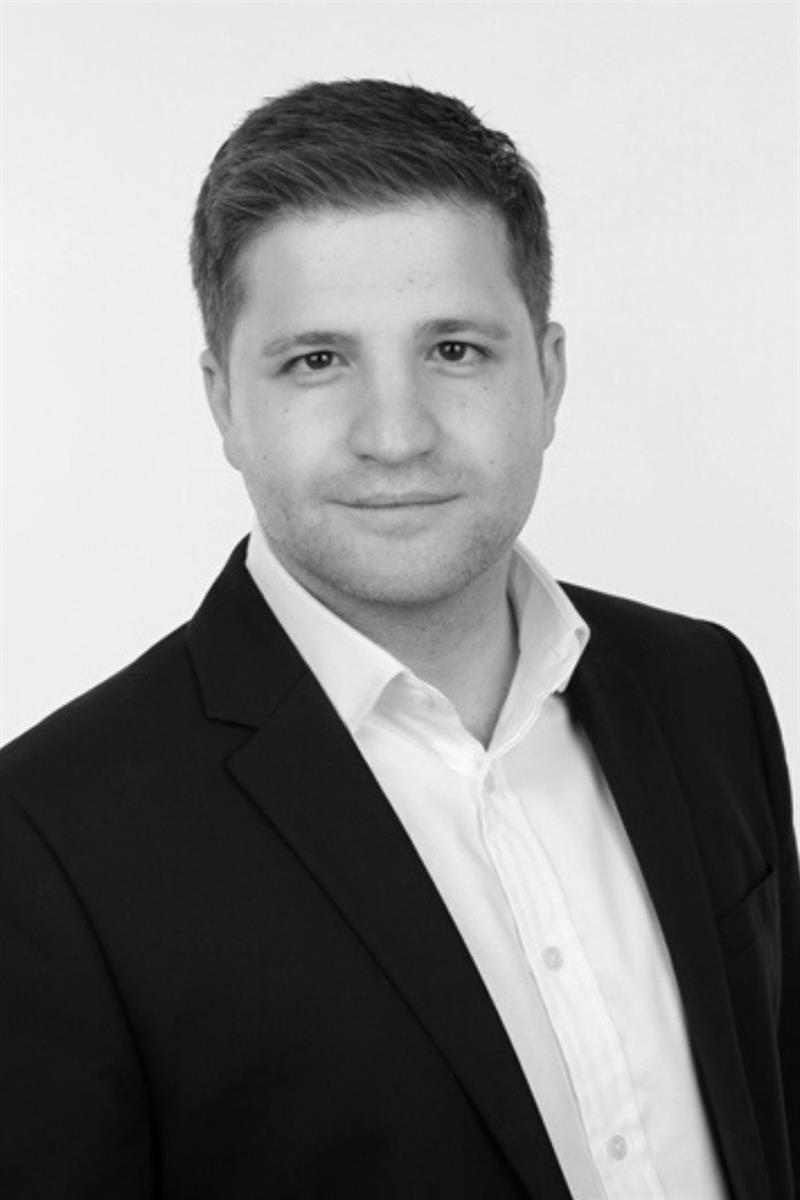 Veli has been the Managing Director for the Consumer Foods Division at Noble Foods for the last four years, with responsibility for company laying and rearing farms, contract egg production, egg packing and egg processing operations. Veli has been with Noble Foods for 10 years, previously occupying senior commercial roles within the group including Commercial Director of the Gu Desserts business. Veli has a degree in Business and Economics from the University of Central Lancashire and has significant FMCG experience having previously worked for Georgia Pacific, Bakkavor and Asda.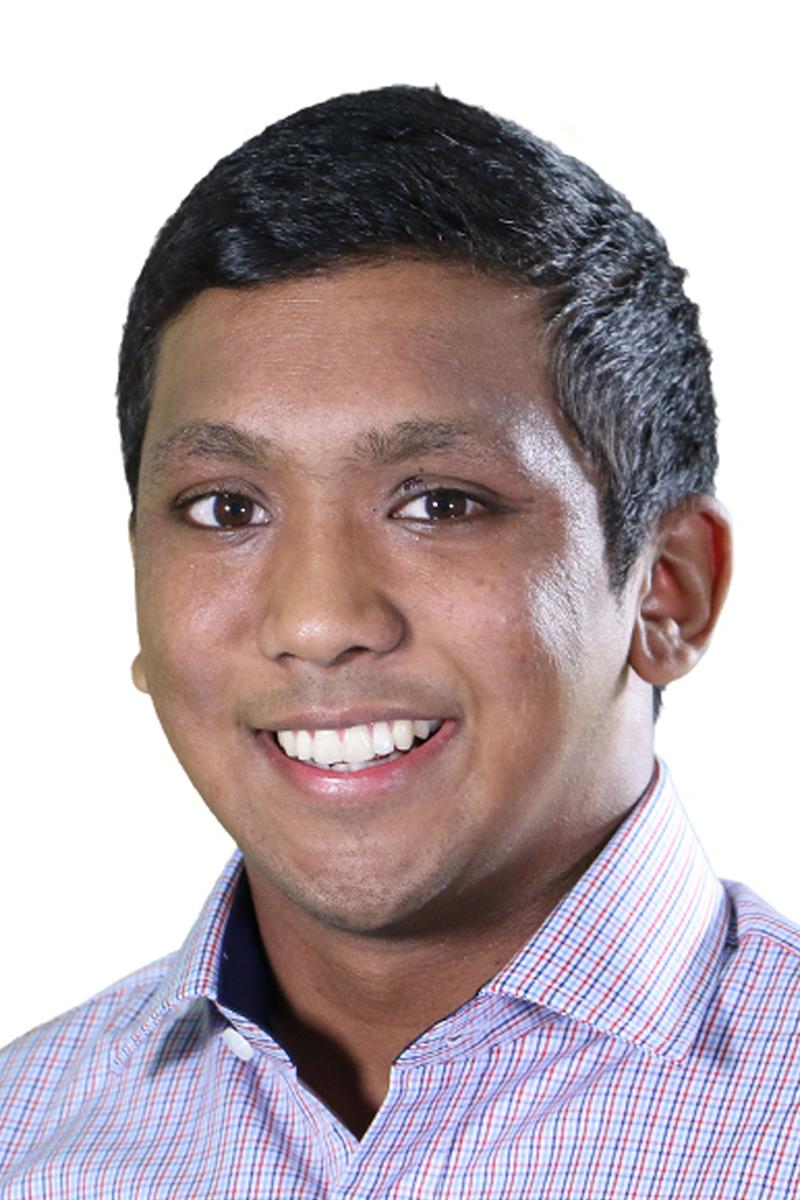 Michael graduated from Warwick Business School in 2017, and subsequently joined Kantar straight out of University. He has been working in the Meat, Fish and Poultry team for two and a half years, working with manufacturers and organisations spanning across the meat, poultry and also the dairy sectors.
Alice grew up on a mixed family farm and attended a school with very few students from a rural background. She is passionate to help with the education and promotion of British farming and food, particularly as the industry comes under more scrutiny.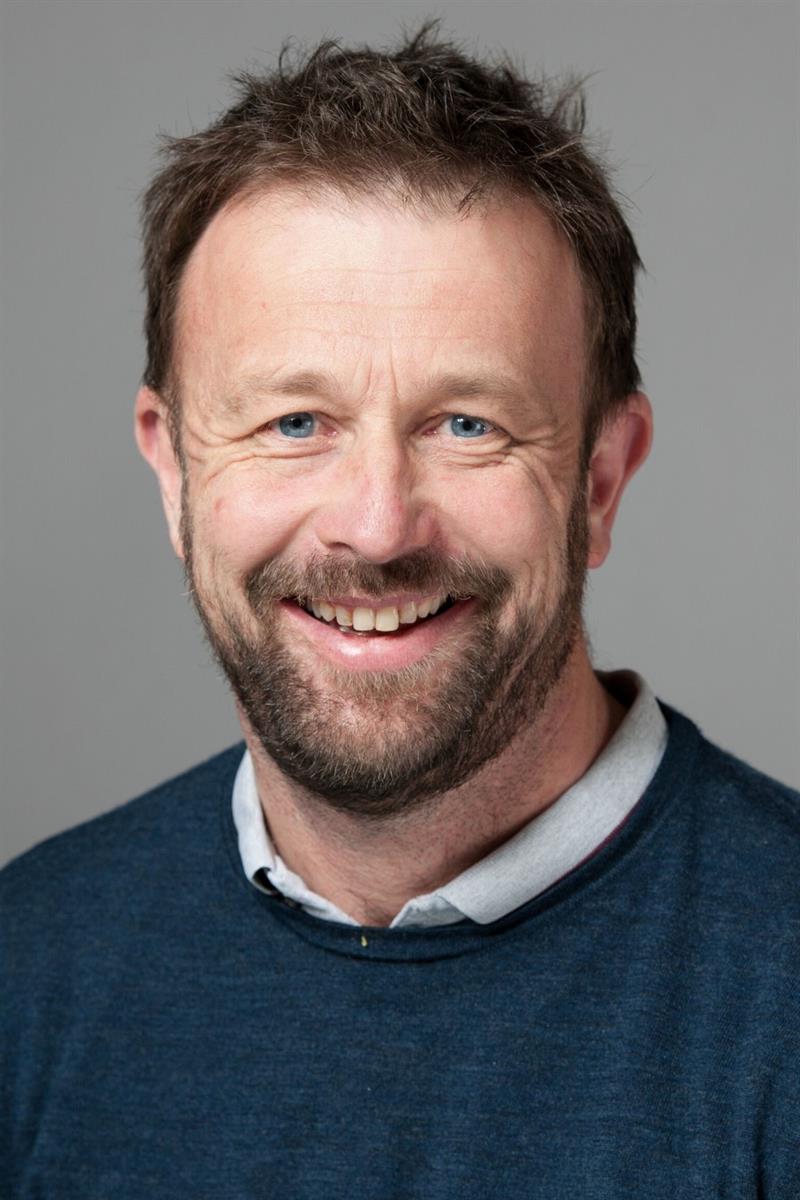 Dr Paul Neve has worked for over 20 years as a research scientist at the University of Western Australia, Warwick HRI, the University of Warwick and at Rothamsted Research where he led the institute's Smart Crop Protection programme. Paul joined AHDB as Head of IPM in January 2020.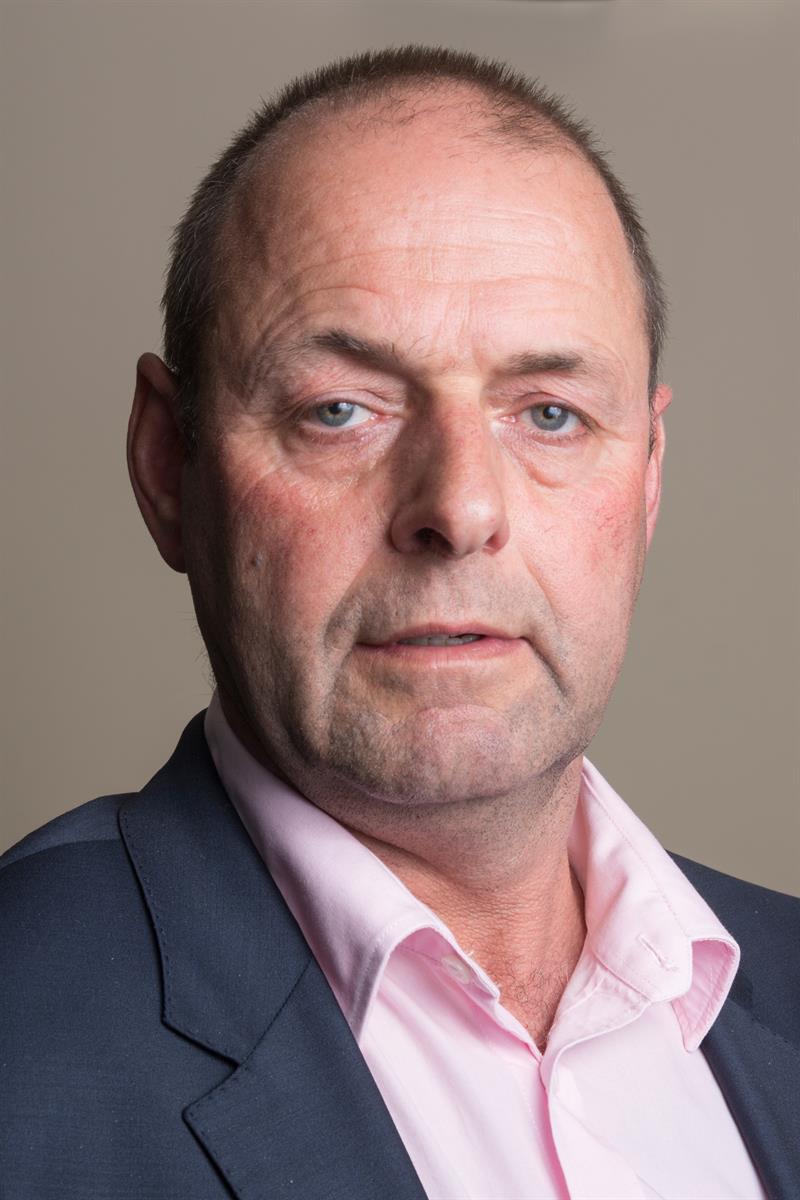 A tenant farmer on the southern outskirts of Birmingham, Michael Oakes milks a closed herd of 180 pedigree Holsteins. Milk is sold to Arla. Michael has been chair of the NFU Dairy Board for four years, having held a number of other roles within the NFU.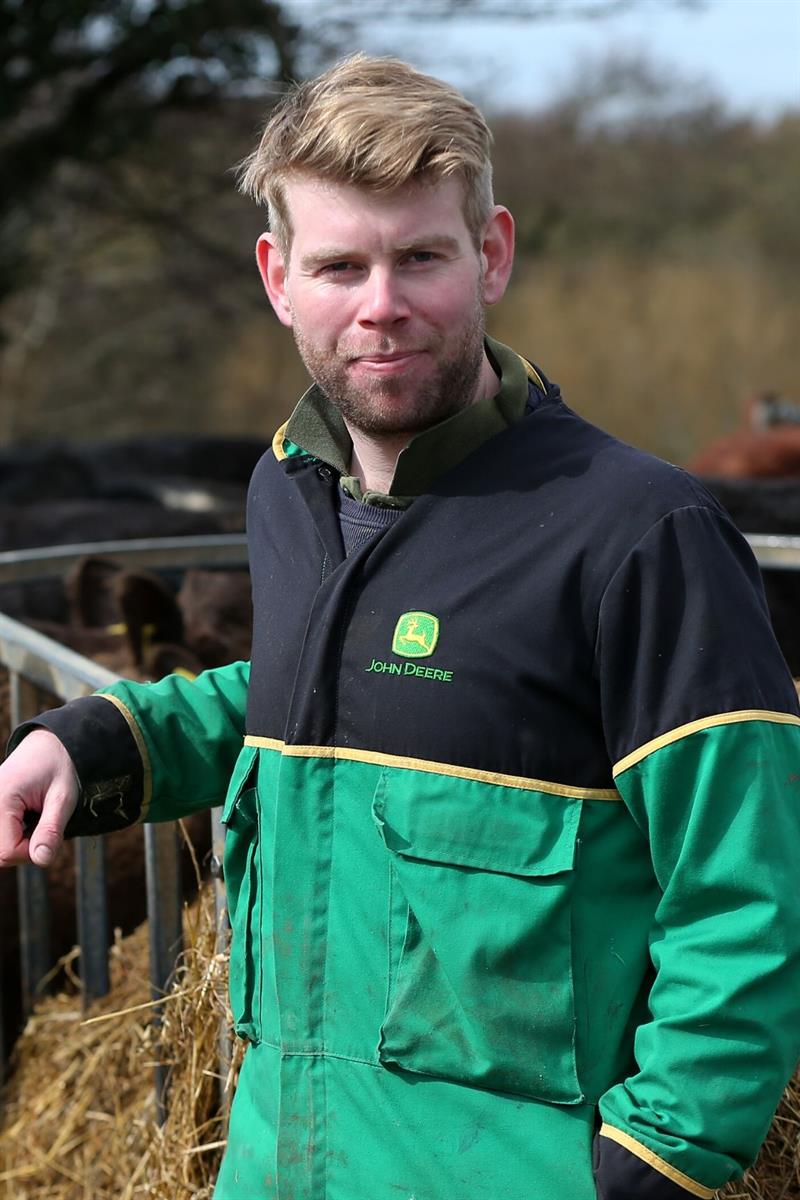 James Osman is the NFU Chief Dairy Adviser and has been with the NFU for 8 years. He leads the dairy team and works closely with the Dairy Board to drive forward the priorities of the board. James is also a partner in a family beef farm on the Isle of Wight.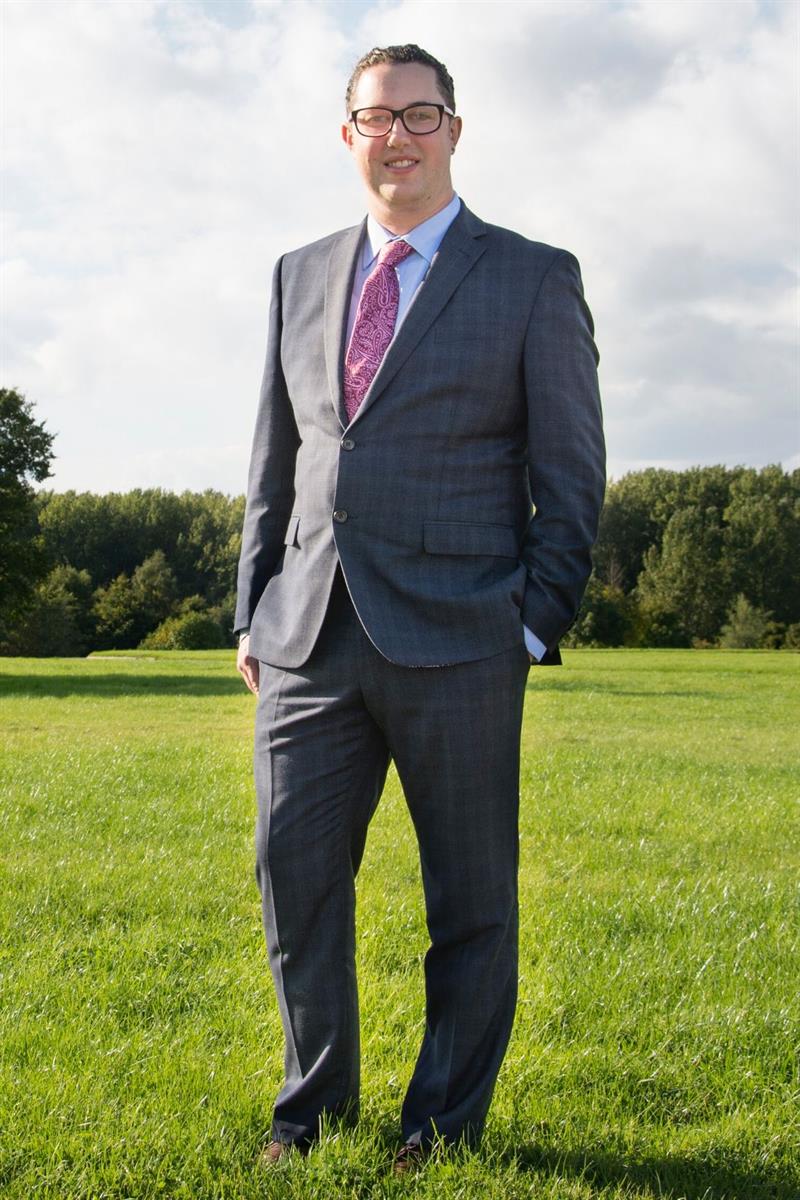 Josh Payne is Chief Education Manager for the NFU. Having come in with the mandate of starting the NFU's own in house education team in September 2017 he has enjoyed overseeing sharing food and farming education with over 2500 teachers in just over 2 years.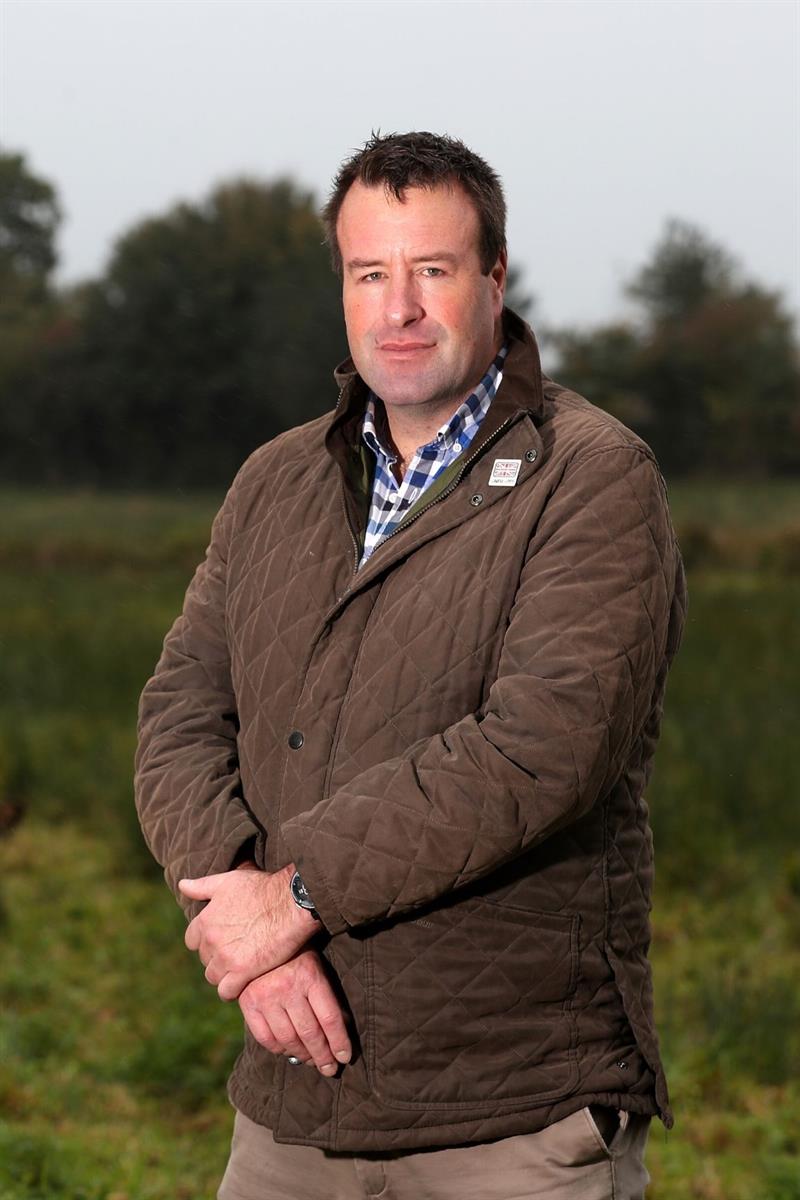 Stuart farms 400 hectares in Hertfordshire and Kent in partnership with his wife Emma and father Howard. A third generation arable and livestock farmer at Hammonds End Farm, Harpenden Stuart has also worked for Defra and the Food Standards Agency and held senior management roles within the meat supply chain.
The farm incorporates around 300 hectares of combinable crops supplying grain to more than 50 artisan mills and bakers throughout the UK. The remaining land is predominately permanent pasture and a small amount of woodland. The farm includes two cattle herds, a commercial Simmental / Hereford herd producing 14 month old store cattle and a small but growing pedigree herd of Hereford cattle. The business also includes a small flock of laying hens.
Stuart has served as Hertfordshire NFU County Chairman since 2015 and has served on both the East Anglian livestock and combinable crops board. Stuart has previously served on the boards of Red Tractor and the Agriculture and Horticulture Development Board.
Prior to returning to the family farm, Stuart had a career in the civil service with the Food Standards Agency and Defra and has held a number of positions within the red meat supply chain with both the British Meat Processors Association and the ABP Food Group.
Stuart has a daughter and three sons and enjoys cycling and running (slowly).
Claire has been working on Countryside issues for a number of years, leading on the NFU's work on agri-environment schemes, biodiversity offsetting and the development of the future environment land schemes. Prior to her current role Claire worked in regional government working on rural development and held a number of roles working in the farming industry.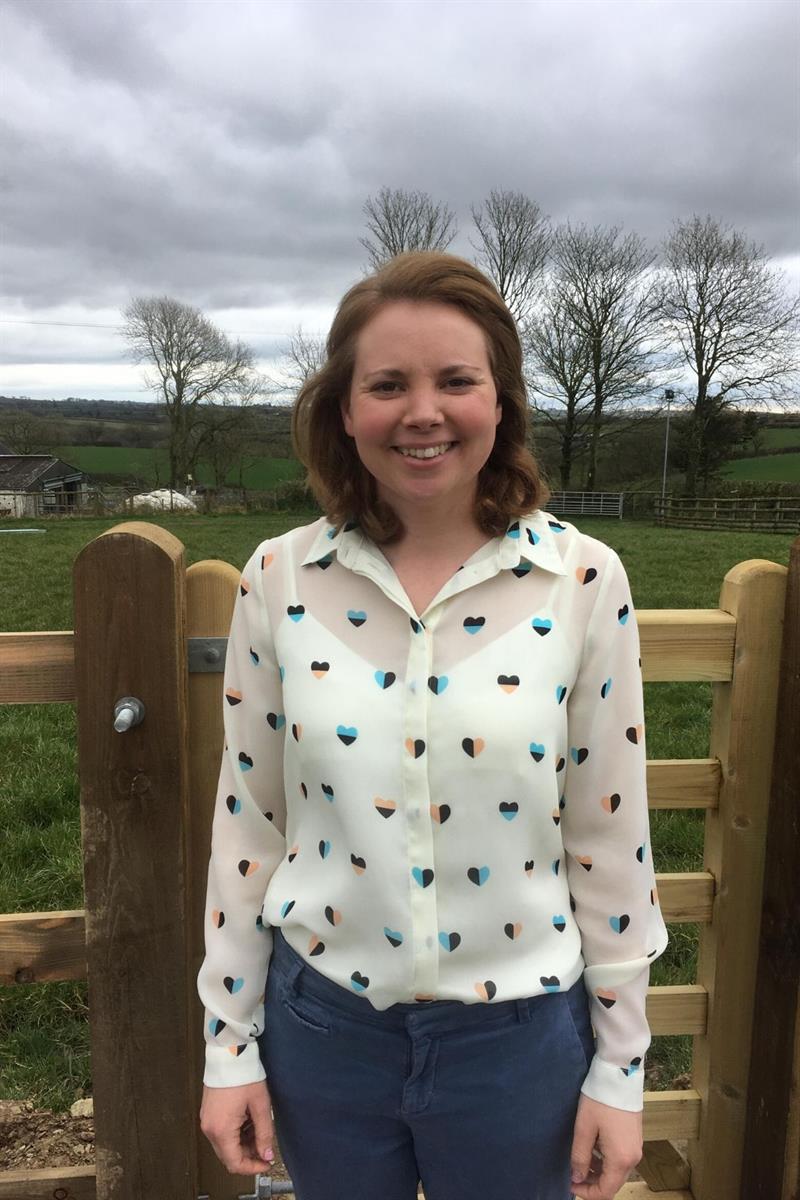 Delyth farms with her parents and brother on the Pembrokeshire and Carmarthenshire border. The mixed farming business includes dairy cows, followers, with all beef calves reared to finishing. Delyth is on the NFU Cymru Next Generation Group. She is a Harper Adams University graduate and previously worked for St Merryn and ForFarmers.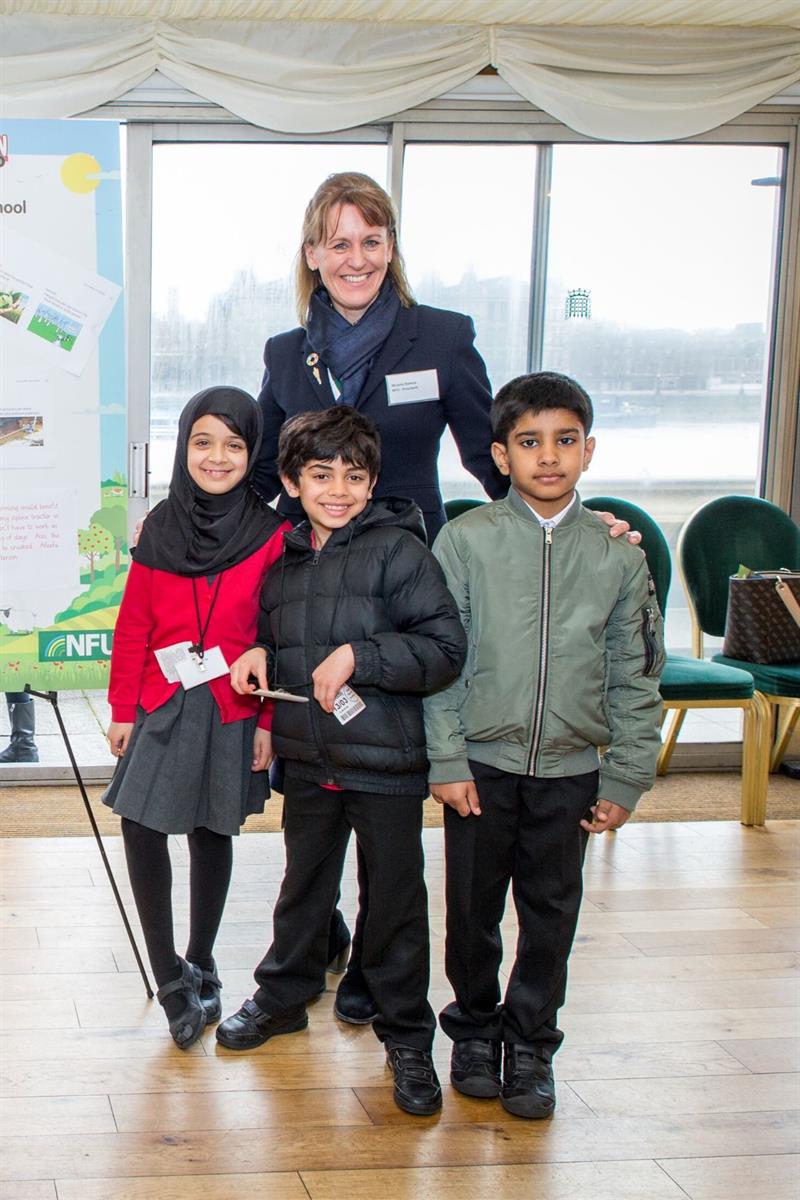 Ronald Ross primary school was turned into a farm for the day in July 2019. Why was this? Because they were overall champions of the NFU's first ever Farmvention competition. Eight year old Afeefa's 'zip line tractor' wowed the judges. Afeefa will be at NFU conference with her teachers in order to share the experience.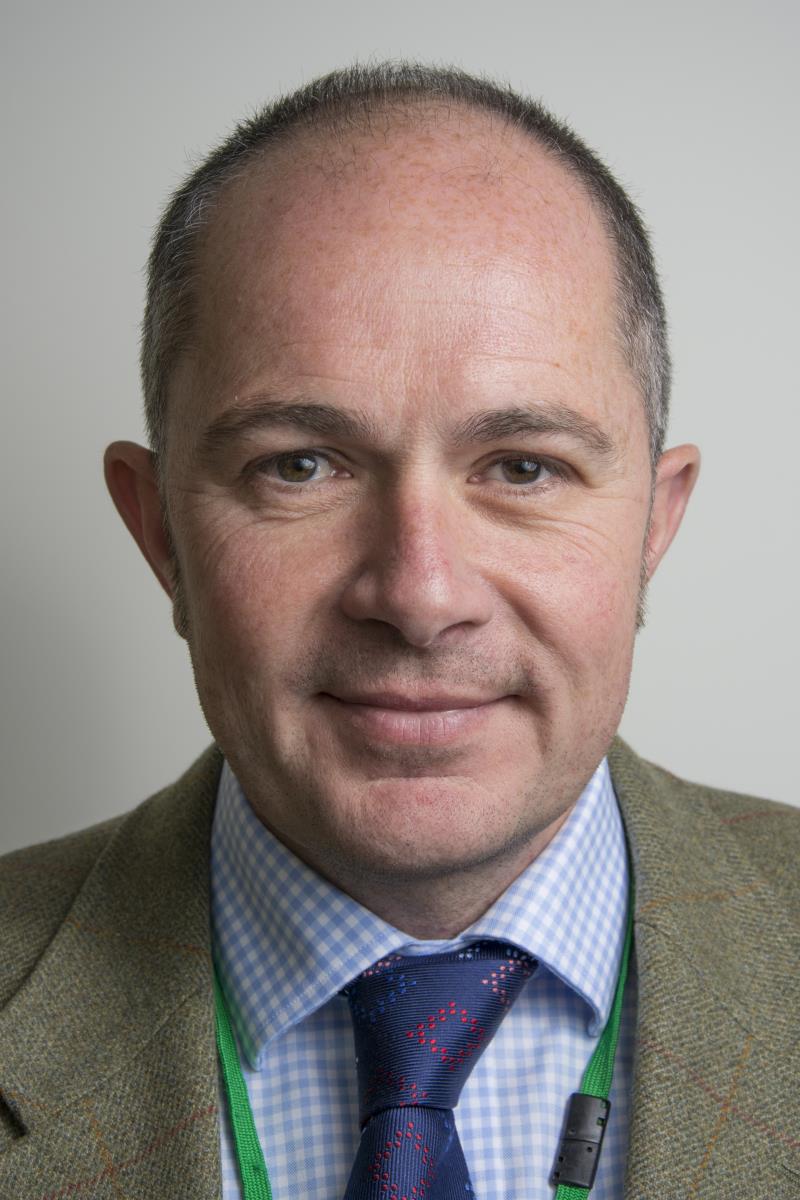 John has been with the NFU for eleven years and has been the chief livestock adviser since November 2014. He previously worked for MAFF State Veterinary Service, Defra and the RPA Inspectorate. As chief adviser he leads on a wide range of livestock policy issues and manages the national board.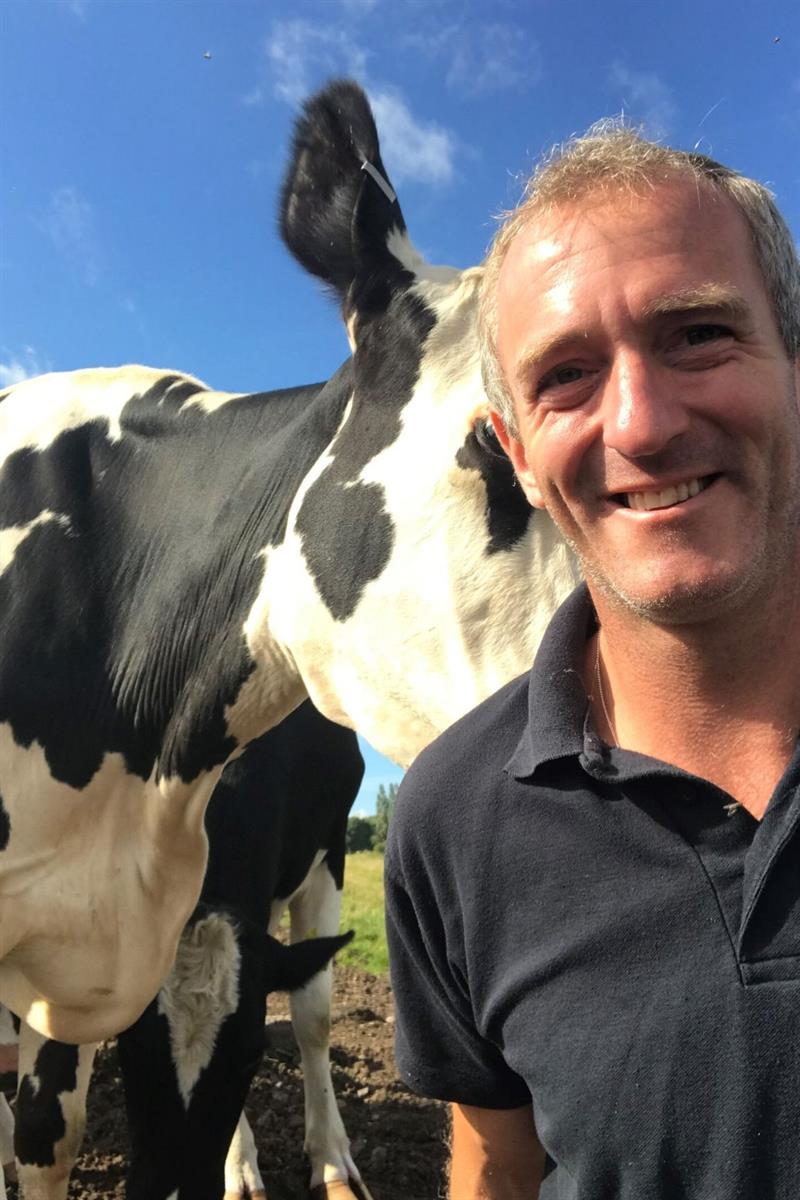 James worked as a cattle practitioner in mixed practices, before settling in Derbyshire in 2007, and becoming a director of Derbyshire Vets in 2011. After considerable involvement with strategy and policy development for BVA and BCVA he left practice in 2018 to pursue his interest in controlling bTB. This has seen him take a role as a Veterinary advisor on farm for TBAS, as well as sitting on their technical board, and helping Improve International to develop and refine Cymorth TB, and their recent Lay TB tester program of training, both aimed at improving Veterinary engagement with bTB on farms.
Now Junior Vice President of BVA, James continues to get on farm when he can, and describes his key veterinary interest as promoting improvements to animal health and welfare on farms through developing farm productivity.
James lives with his family in Staffordshire, is a keen rower and follower of Liverpool FC.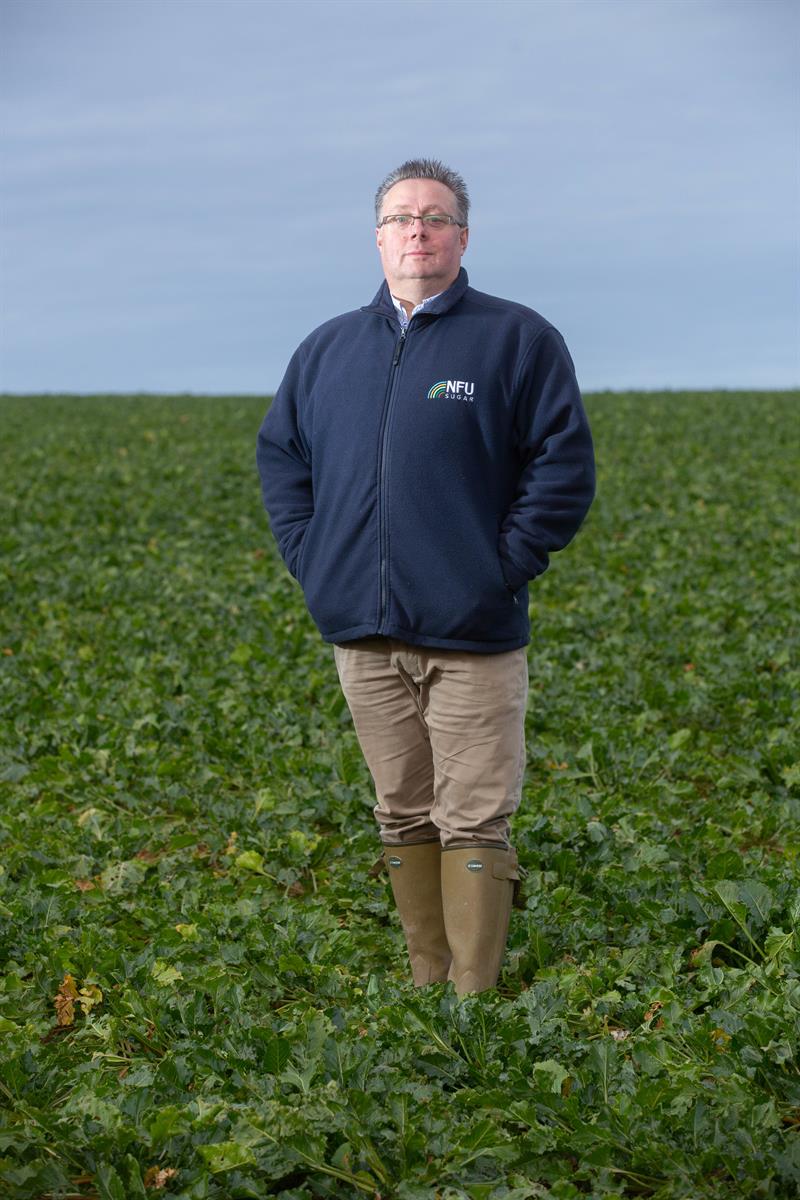 Michael Sly joined the NFU Sugar board in 2014 becoming Chair in 2017, having been involved at branch, regional and national level with the NFU since 2000. Farming over 2,000 hectares in the Fens, he hosts one of the UK's largest Open Farm events, attracting over 12,000 people annually.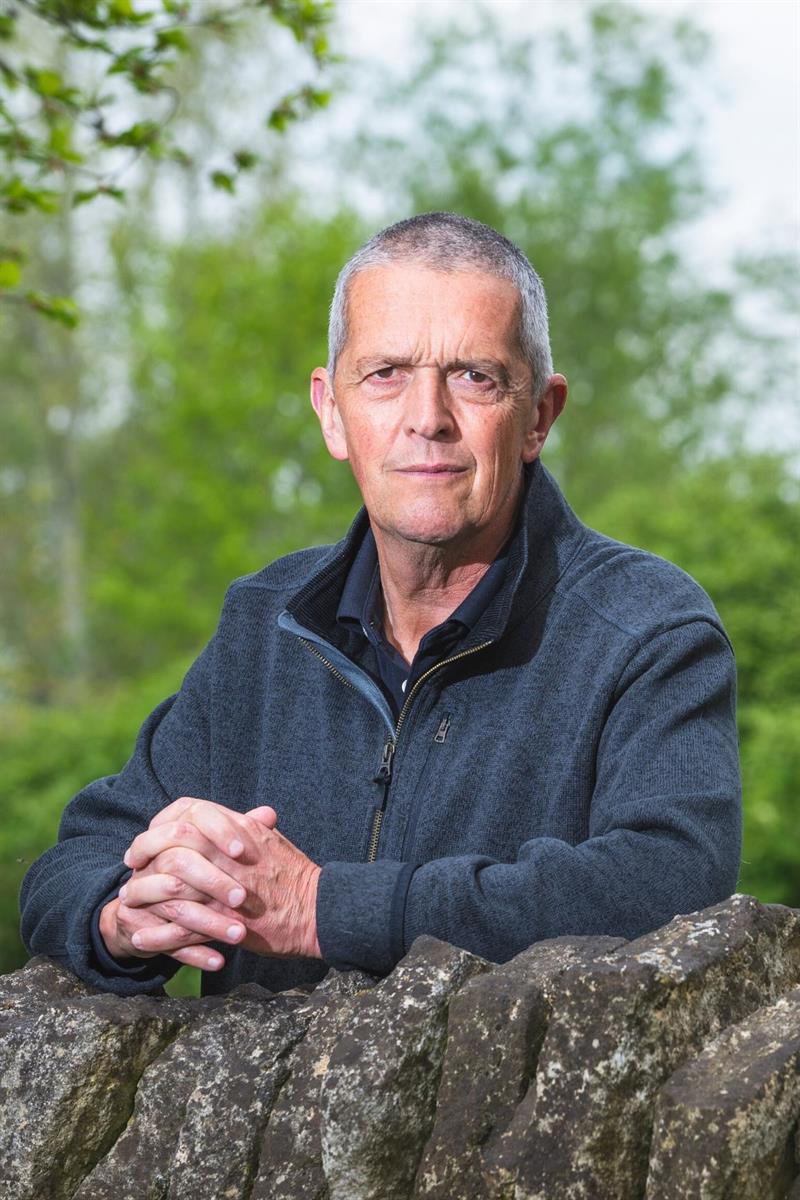 Guy farms a mixed and diversified family farm in north-east Essex.
He served for eight years on NFU Council as the Essex delegate. Other NFU positions include four years as a member of the Governance Board and six years as Chair of the NFU Communications Group.
In the past Guy has served on the boards of FACE (Farming and Countryside Education), HGCA (Home Grown Cereals Authority) and Landskills New Entrants Committee. He is a founder of the Essex Schools Food and Farming Day.
Guy is a Fellow of the Royal Agricultural Society and recipient of an Honorary Doctorate for services to Agriculture from Essex University.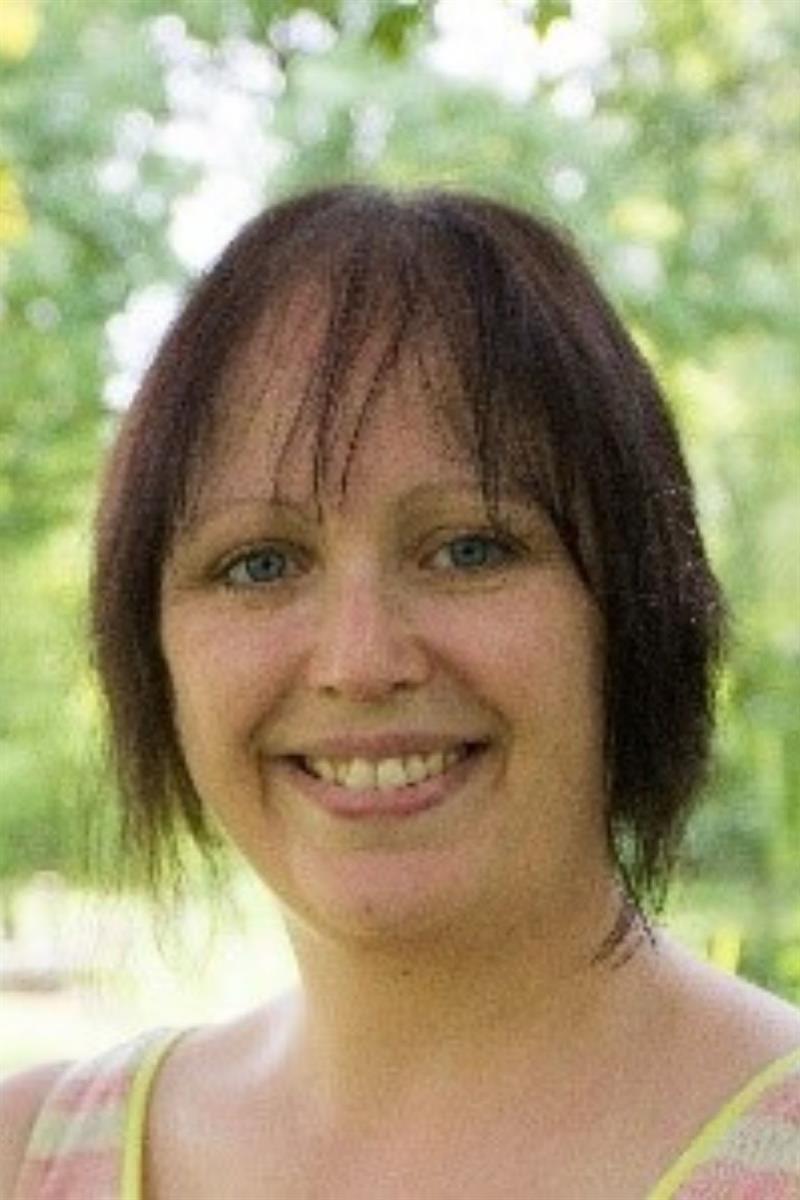 Kreseda completed her PhD in Behavioural Science and Farm Crime Prevention Decision Making. She has interests in farm crime, behavioural science, behavioural geography, and human trafficking and modern slavery within the agricultural sector. She is currently working on developing a project to further explore the psychological impact of farm crime.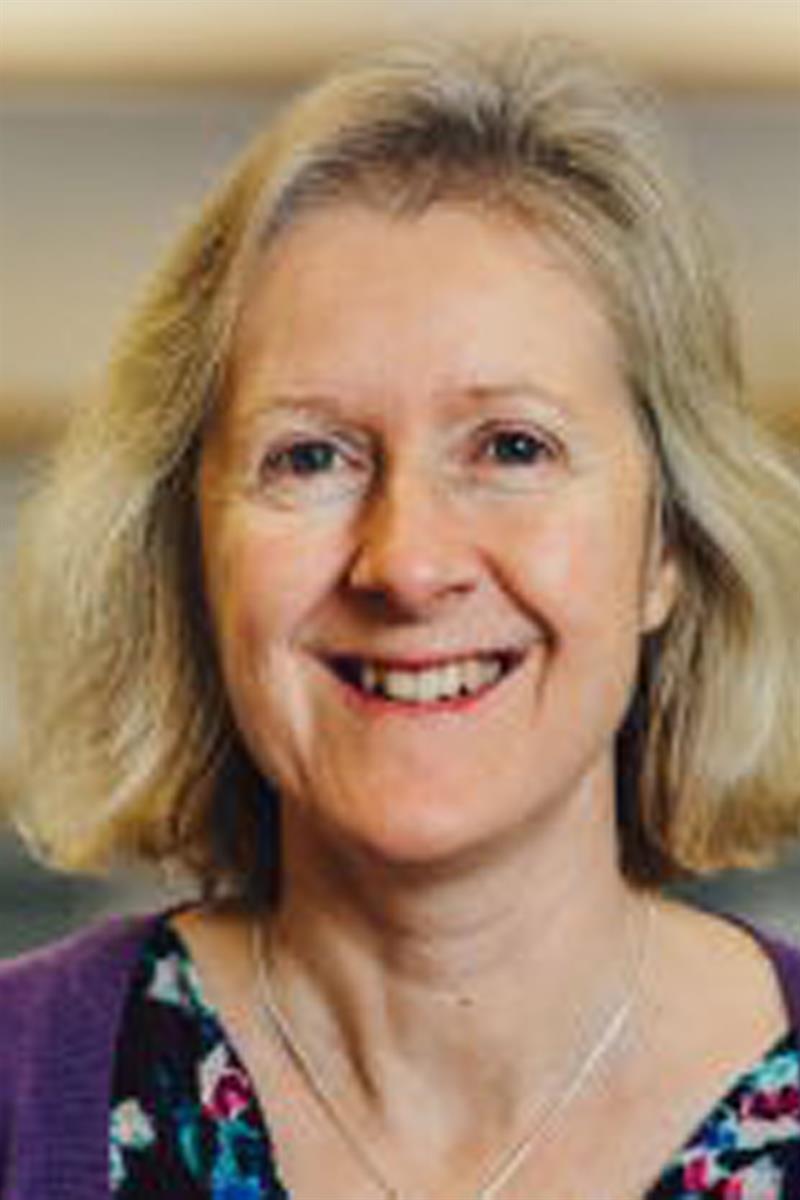 Sally is a Chartered Science Teacher and the primary science module lead on the PGCE course at the University of Warwick. She has taught across primary and secondary phases and was the science co-ordinator in two schools. Sally sits on several national science education committees of the ASE.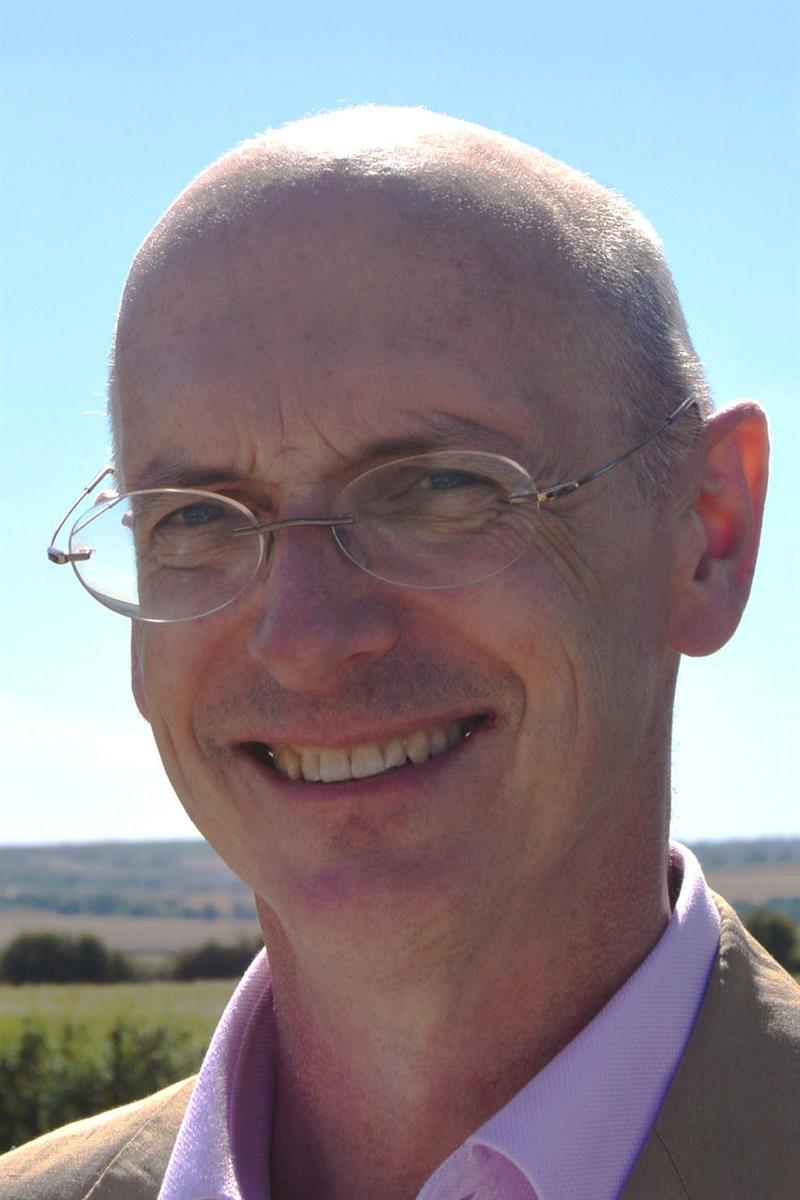 Shaun became executive director of Green Alliance in June 2017. He was chief executive of CPRE (Campaign to Protect Rural England) for 13 years. Previously he led ABCUL, the credit union trade association. From 1994 to 1999, he was an MEP for the South East, serving on the European Parliament's Agriculture and Rural Affairs Committee.

Shaun is a trustee of Sustain, the alliance for food and farming. His book, How to build houses and save the countryside, was published by Policy Press in March 2018.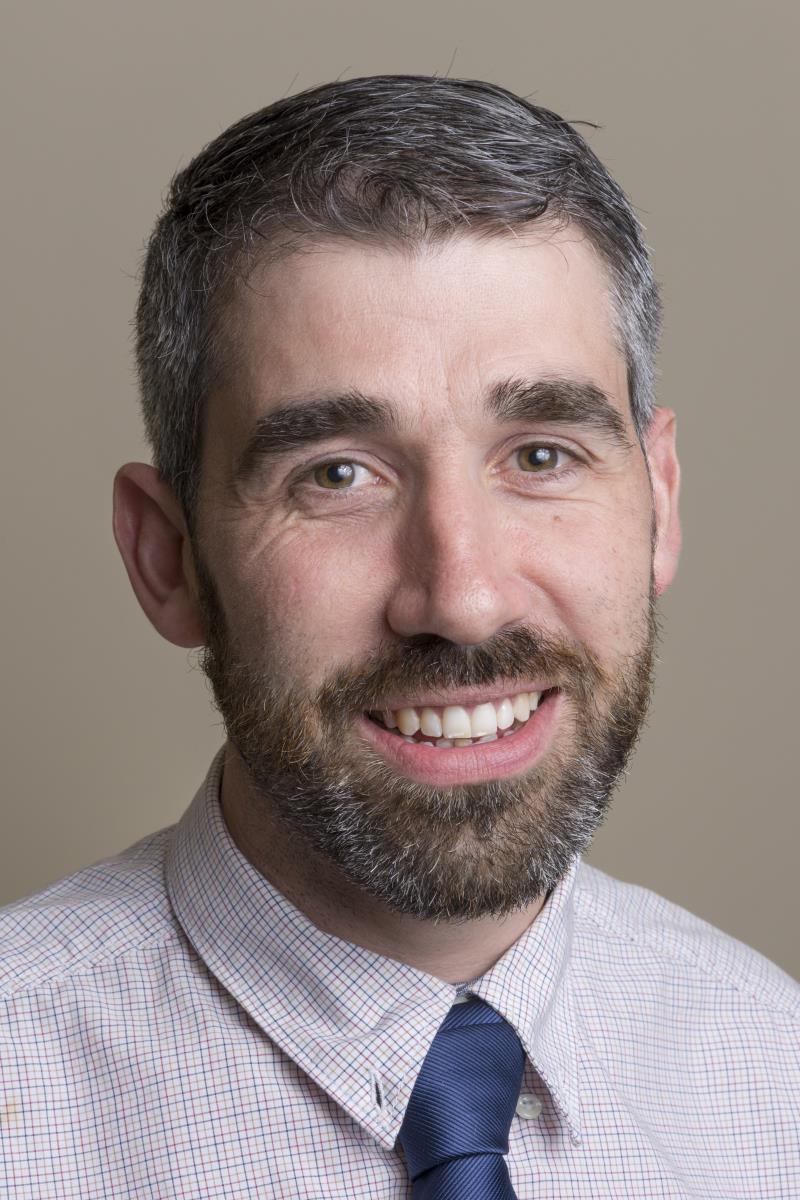 Paul Tompkins farms alongside his wife in the Vale of York. The farm runs a herd of 240 Pedigree Holsteins and supplies Paynes Dairies. Paul worked in the financial sector before joining the family dairy business and then later became involved in the NFU.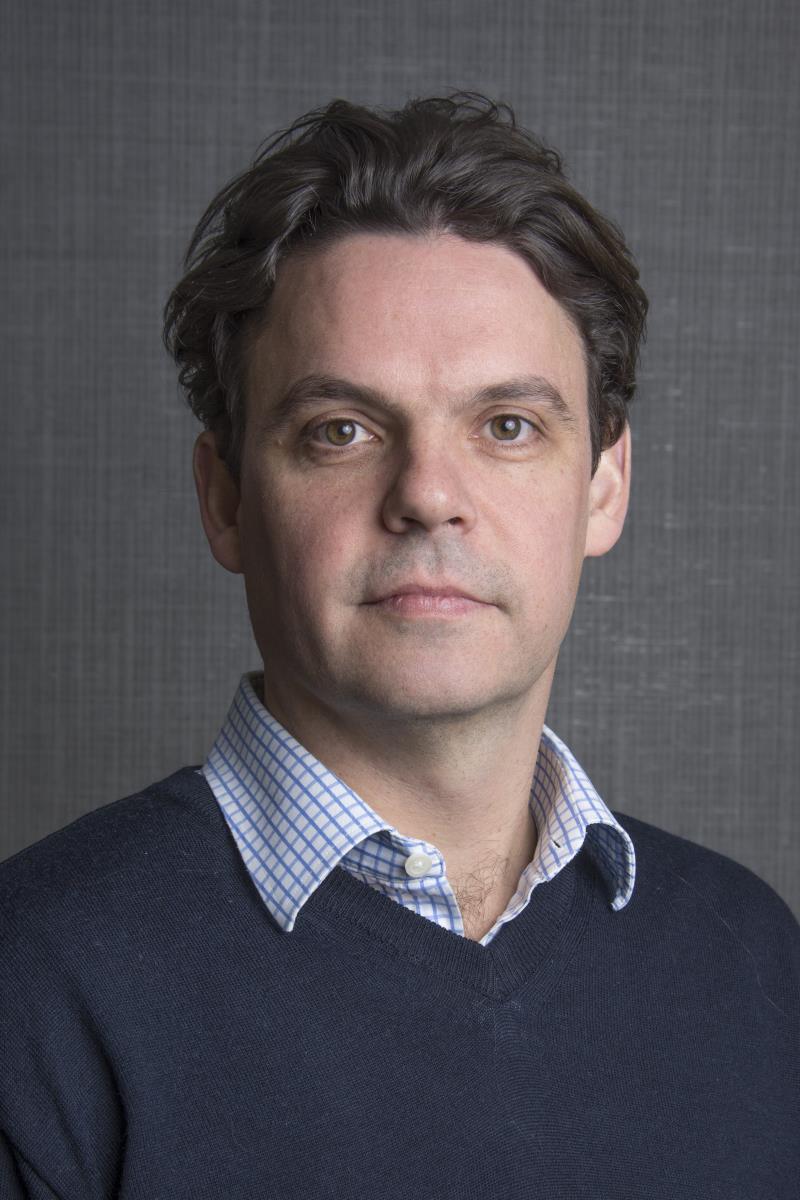 Nick von Westenholz was appointed Director of EU Exit and International Trade for the National Farmers Union (NFU) in October 2016, taking up the post in January 2017. He previously served as Chief Executive of the Crop Protection Association (CPA) from January 2013 to December 2016, representing the UK plant science industry and promoting the development and manufacture of a wide range of plant science technologies including synthetic and bio pesticides, seed and plant breeding and agricultural biotechnology.
Nick has enjoyed a varied career both within and outside agriculture. Prior to the CPA, Nick was Head of Government Affairs at the NFU, responsible for managing the organisation's political relations and heading up its London office.
He worked for a London-based public affairs agency for many years, advising companies and organisations across a wide range of sectors on media and political relations. He also trained as a lawyer, being called to the Bar in 2007. He lives with his wife and two children on the family's arable farm in East Hertfordshire, which is managed in partnership with two neighbouring farm businesses.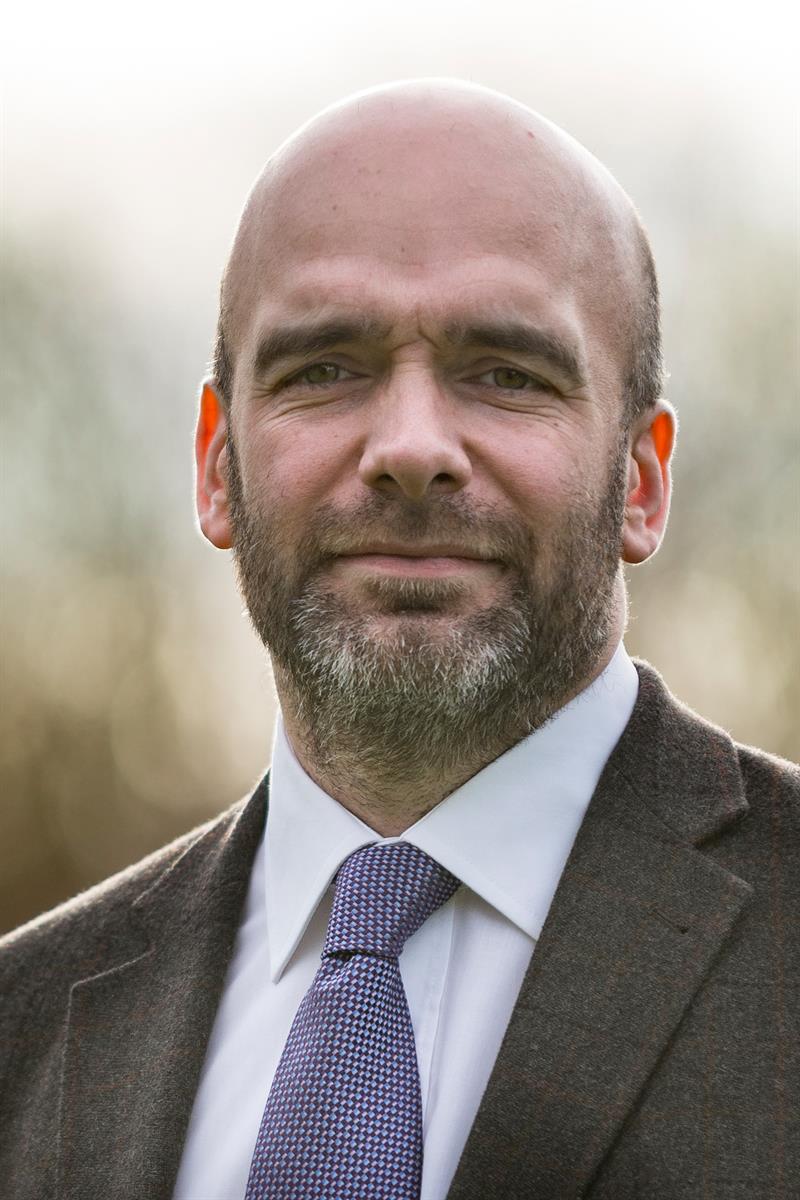 Jack joined NFU in January 2018 to take up the role of Chief Combinable Crops Adviser, where he is responsible for delivering policy priorities for the sector in partnership with the National Crops Board. Key policy areas currently include: The future of oilseed rape; improving the position of the farmer in the supply chain; navigating the opportunities and threats of Brexit.
Before joining NFU, Jack spent 12 years at the AHDB and previously HGCA. While at AHDB Jack led the organisation's analysis of grain and oilseed markets on behalf of levy payers as well as delivering multi-sector work on how modern day agriculture can manage volatility.
Jack is from a farming background in the South West of England, studied Agriculture at the University of Nottingham after which worked on a New Zealand dairy farm.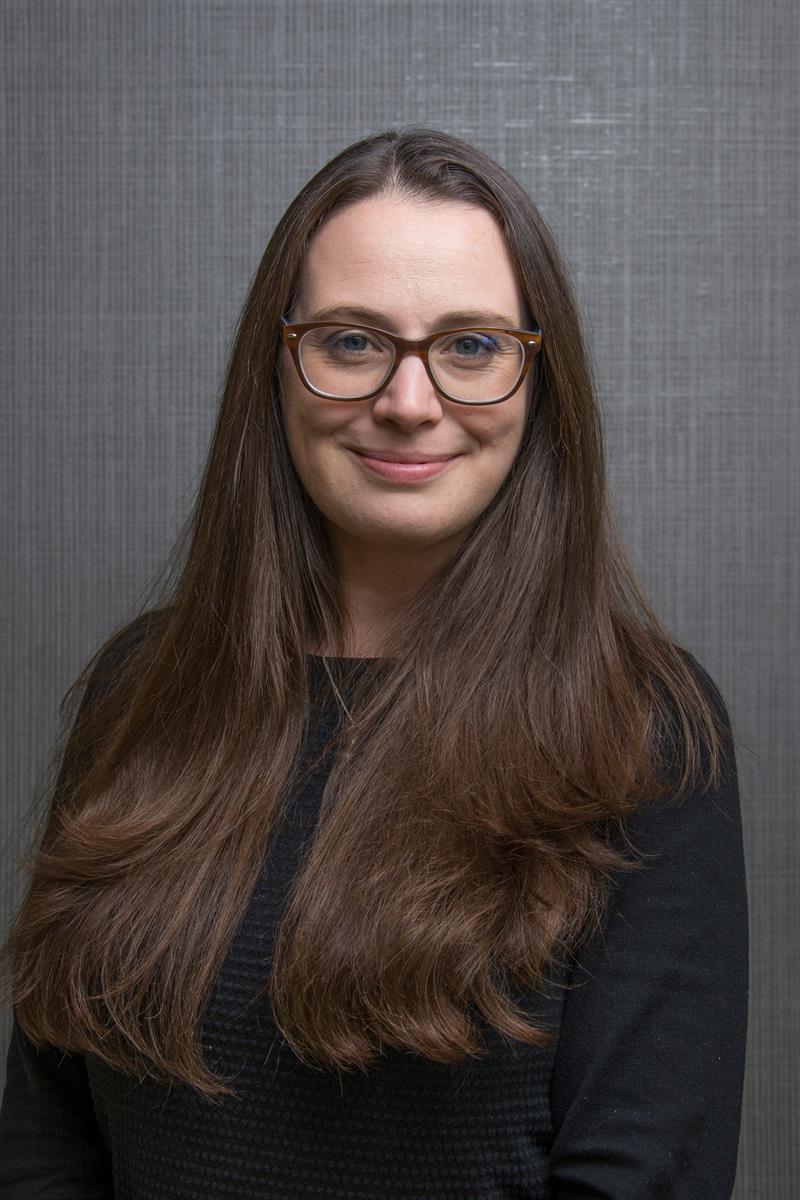 Nina began her legal career at an international law firm, litigating commercial disputes for corporate clients. Nina joined the NFU in 2006, and became the NFU's Chief Legal Adviser in 2009. Nina's primary role at the NFU is providing legal advice to support the NFU's policy work, and she also leads the NFU's in-house legal team. The team provides advice on a wide range of legal issues, covering every sector and every policy issue; covering everything from bees to badgers to Brexit. Nina also litigates national cases where the NFU is a party or is providing national support, to ensure that the case delivers a policy outcome for NFU members. Nina has worked on the legal issues arising from activism for the NFU for a number of years.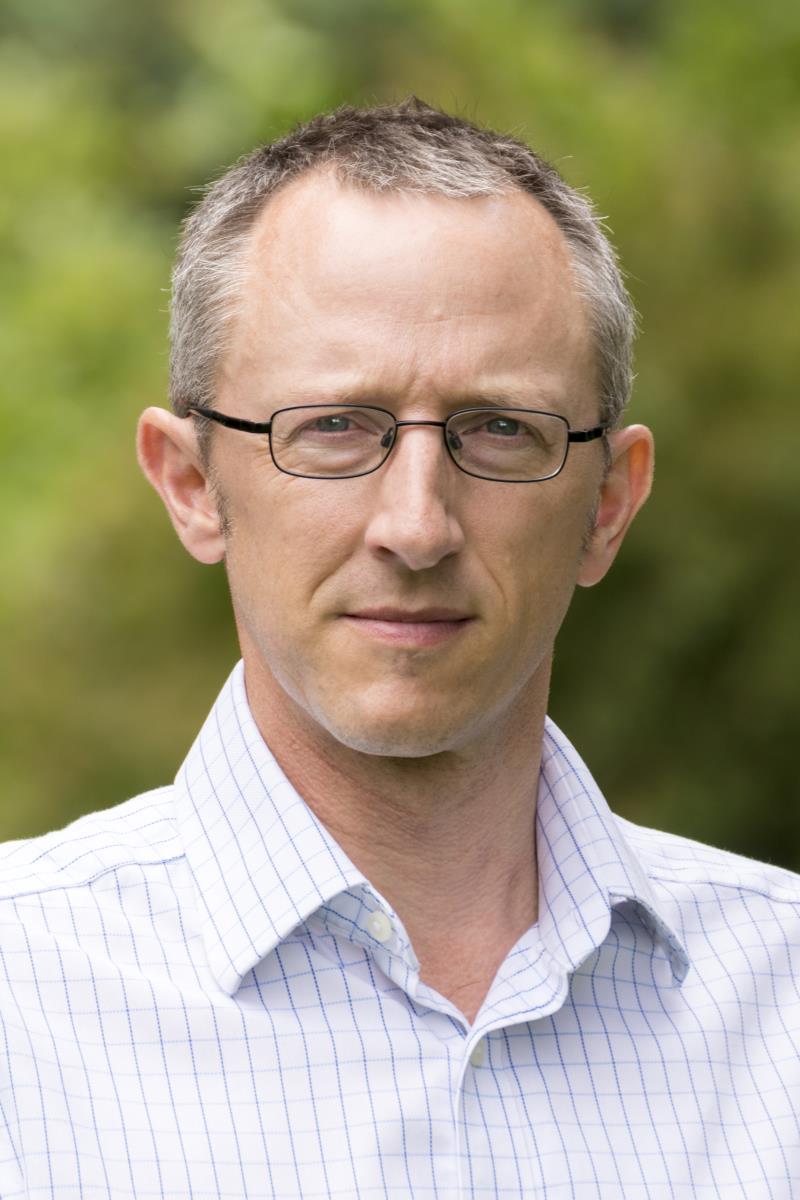 Richard is the NFU's Senior Adviser currently focusing on the Basic Payment Scheme and related administration issues for the NFU. Richard has been with the organisation for over 18 years. During this time he has dealt with a range of direct support and related schemes, supporting individual members and dealing with implementation issues on members behalf.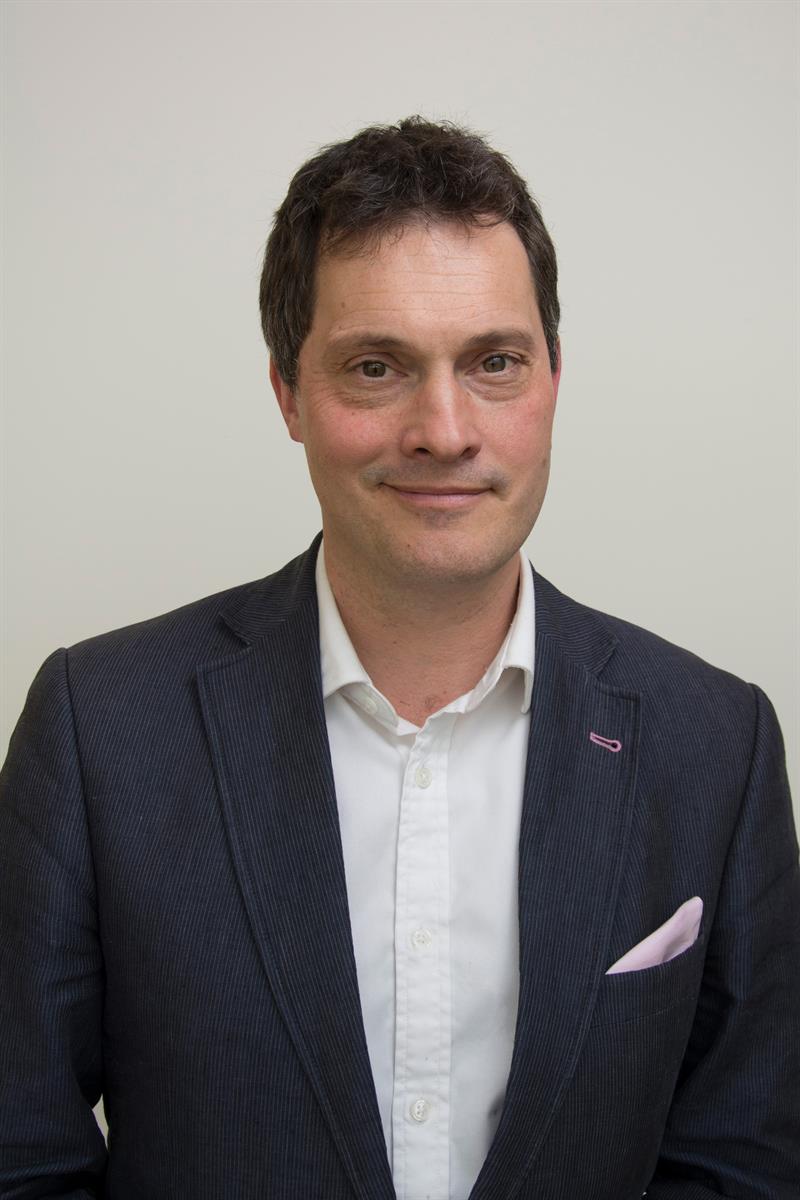 Tom took on the role of NFU National Poultry Board Chair in March 2018 after serving as Vice Chairman for six years. As broiler growers for IHP, the family farm consists of 160,000 broilers and 100 acres of arable in Hertfordshire. Tom has been involved in the NFU for many years – he is currently East Anglia Regional Board Chair and was previously NFU County Chairman for Hertfordshire.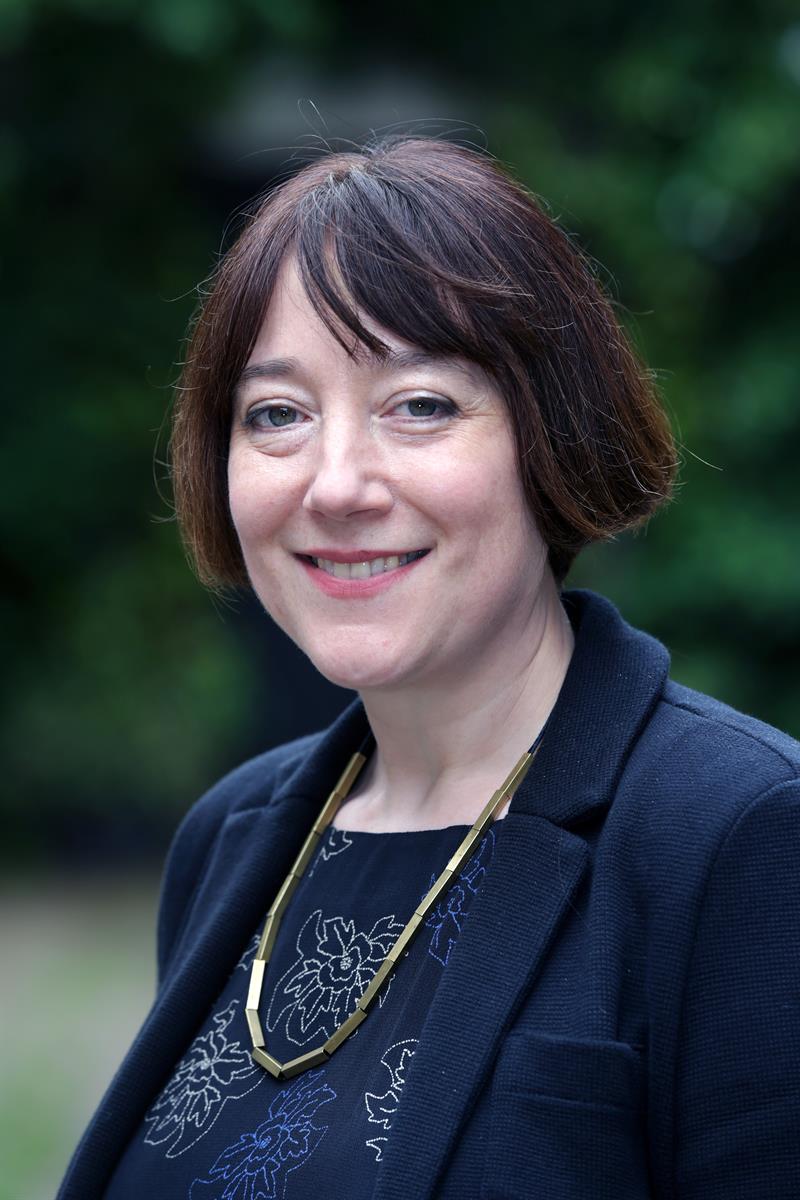 A senior civil servant in Defra with over 20 years of experience of strategy and delivery across environmental social and economic policy areas. Recent roles include heading up the teams responsible for water regulation and air pollution. She has led the chemicals, pesticides and hazardous waste brief since 2018.