In the first of a two part blog on BPS payments, NFU Senior Adviser, Richard Wordsworth, looks at the state of play on 2017 payments. He writes:
Focus on 2015 to 2017 payments
We've not forgotten remaining BPS 2015 / 2016 issues, such as outstanding payments, information and explanations to justify reductions in payments, these are being raised, for example this month there will be a number of meetings with the RPA, and issues are being raised constantly alongside such meetings.

However, inevitably as we get to this time of the year, thoughts turn to the delivery of the forthcoming BPS payments for 2017 claims submitted back in the spring.
With many challenges continuing to face the industry, like a combinable crop harvest that did not want to end, continual pressures on cash flow from things like input inflation and uncertainty going forward, 2017 BPS payments due to be received from 1 December are going to be needed by many farmers again this year.
The detail
A bright note again this year is that like for like BPS payments are going to be higher than last year – they are going to be c5% higher than for BPS 2016. We will know shortly what the final entitlement / greening rates will be and also adjustments for Financial Discipline, so watch out for our detailed briefing on NFU Online here.
Payment certainty to help with planning
The level of payments is one thing, but the key issue for me, however, is cash flow, which is so critical to farming businesses up and down the land. Unhelpfully this year neither the RPA or Government are willing to give any formal communication on what level of payments they are expecting to achieve in December or thereafter.
That doesn't help those patiently waiting for payment, the only suggestion of a payment target was gleaned during an EFRA committee session back in March, where it was suggested that December's payments would be at least where we were for 2016 (which was for the record 91% or over 78,000 farmers paid in December).
NFU Asks
The NFU wants to see prompt and accurate payments, that all groups of farmers are paid from 1 December – none held back – so those with common land, cross border farms or those inspected are paid.
That there is a better system of keeping those not paid in December informed of firstly a delay in payment and secondly that bridging payments are issued earlier to help those suffering a delay in payment.
Furthermore, that any post payment adjustments are dealt with promptly to help with the completion of the 2018 claim. What our members consistently ask for is confidence and certainty in the delivery of payments to help manage cash flow, so that they can plan ahead with banks and other creditors.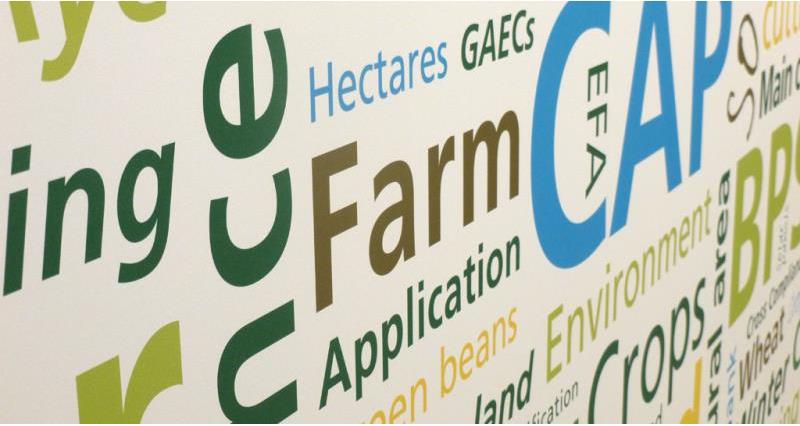 RPA on track to what?
So where are the RPA? Good question, well, they say they are on track, but what track that is, we do not know. There have been some encouraging signs of better performance this year, such as dealing with discrepancies with common land claims or issuing the first inspection findings earlier. However until we see the figures we cannot judge how well the last few months have gone, especially as there are so many unresolved 2015 / 2016 issues on the books.
Equally, the impact of the recent mapping updates introduced ahead of claim processing and the impact of those changes on accuracy and timing of payments is yet to be seen. I would urge you at this time to check your mapping if you have not already done so, here is a link to our member guide.
What you can do to help:

While the timing of payments is largely in the hands of the RPA, to help avoid any delays in payment, you should reflect on the following things:
Has the RPA got your correct bank account details, if not tell them before 20 November to avoid problems?
Respond quickly to any RPA enquiries, if unsure what the issue is refer to the BPS Handbook of give NFU CallFirst a call.
Does the RPA have your current email and phone contact details – have a look on Rural Payments online.
Also worth checking online if the list of people linked to your business is correct and their permissions are up-to-date.
We have covered other reminders in the previous blogs:
BPS blog: Land and payment checklist
BPS blog: Issues to be aware of at this of year
Finally – two things
1. Tracking your claim - If you want to see where your claim is in the RPA system, you can track it via Rural Payments online service by heading to the 'Apply for BPS' screens.
2. Fraud – Be aware of it and avoid being a victim, here's a few things to consider.
That's enough from me now, next time, I'll look into a bit more detail around the payments themselves.