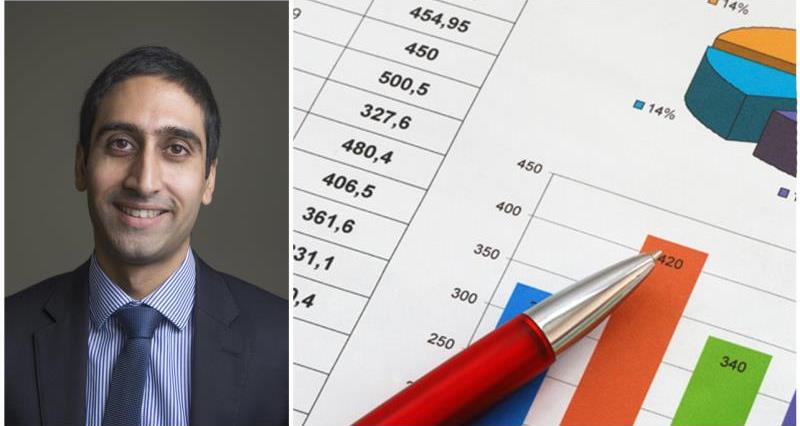 The lack of robust market data is leaving us blind to the workings of the supply chain, says NFU economist Rohit Kaushish.

He writes:
Let's talk about market data. Granted, it's not a topic which captivates the imagination but its importance cannot be overlooked.
The lack of market transparency within the agriculture sector is leaving us blind to the workings of the supply chain as we struggle to understand the drivers behind the price formation process. Without robust or reliable data on market prices or volumes traded, as an industry we are struggling to assess the integrity of trade and failing to apply fair and equitable rules which balance the interests of different market participants.
This is particularly relevant at a time when there is increasing consensus throughout the industry that more must be done to empower farmers to safeguard their businesses from market risk. In order to manage market risk, one must have the ability to understand the degree of risk in the first place - something which is proving difficult in what is a relatively opaque operating environment for farmers.
Market data currently collected by the European Commission for dairy, sugar and sheep is not sufficiently standardised and lacks timeliness which in turn limits its relevance.
Transparency increases trust in the markets thereby encouraging greater collaboration, participation and equitable price formation which in turn reduces transaction costs and increases market efficiency. It also supports better decision making as businesses can utilise market information to drive their long-term strategy. The end result; more resilient businesses and a more resilient industry.
In light of such opacity, the NFU has produced a briefing which highlights the urgent need for mandatory price reporting within the dairy, sheep and sugar sectors. The document provides clear asks, pointing to specific EU regulation which must be amended to support a more robust price and volume reporting regime. Fundamentally, it points out that robust and reliable market data is a prerequisite for the majority of risk management tools currently being discussed to tackle market volatility.
The EU Agriculture Commissioner Phil Hogan has highlighted the potential of volatility-proofed loans to safeguard dairy farmers against significant price movements whilst Defra Minister George Eustice has spoken of the importance of reliable market data to support a dairy futures market.
Whilst it is encouraging to see movement on the development of risk management solutions, it is important to first address the fundamentals and introduce the level of market transparency expected within such a well-established industry. In this respect, the briefing on mandatory price reporting will be used to support our discussions with the Agri-Markets Taskforce, COPA Risk Management Working Group, AHBD Volatility Forum and Defra in the coming months as part of our drive for greater collaboration and accountability within the food chain.