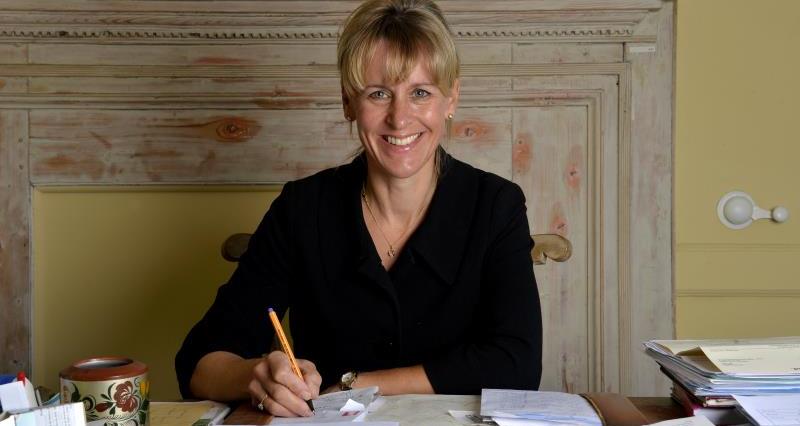 The Women's Food and Farming Union was started by three farmers' wives from Kent, in response to our market being flooded with French apples.
The WFU, alongside the NFU, has pioneered the 'Back British Farming' message. In her first blog, NFU Deputy President Minette Batters explains why this continues to be vital for members, even if the WFU will soon close its doors.

She writes:
It was with considerable sadness that I recently read that the WFU is to close after 37 years of tireless work promoting British food and farming. But just because the WFU has closed its doors does not mean that their meteoric achievements should go unnoticed or that we no longer need their ethos. We need this now more than ever before.
British farmers and growers are experiencing unprecedented times of challenge but the food that we produce hasn't changed. It is still a world class product and now, more than ever before, we should be positive about how we engage with our marketplace and focus on the growing food culture that is sweeping across Britain.
I have always passionately believed in us as farmers talking more about food and promoting what we produce. As a beef farmer myself I co-founded Ladies in Beef. What were two women is now over 150 female beef farmers telling the story about the versatility and eating quality of British Red Tractor beef - not forgetting the essential role our grazing herds play in managing and maintaining our treasured landscape. When I started this initiative ten years ago the WFU and Ladies in Pigs were very much the inspiration to fellow farmer Jilly Greed and I as to why we needed to champion British beef through our flagship event: The Great British Beef Week.
The NFU has run a succession of highly successful campaigns and in recent years we have turned even more attention to engaging with British shoppers. From all our research we know that more people than ever before want to buy British food. So this year, and for the first time, we will be bringing the whole industry together, and working with the government, AHDB, Red Tractor and Love British Food on a coordinated series of events throughout the autumn under the banner of Celebrate Great British Food. We'll be kicking off with Back British Farming Day in September.
So, to all past and present members of the WFU, we thank you so very much for all that you have done to raise the profile of British food and farming. You've instilled in shoppers consistently throughout your thirty seven years reasons why they should stay loyal to buying British. A fitting legacy to achieve on your behalf would be that the Government, retailers and the public come to realise that British farmers and growers need a 'Living Value' for the fabulous food that they produce. Isn't that what they call fair trade?