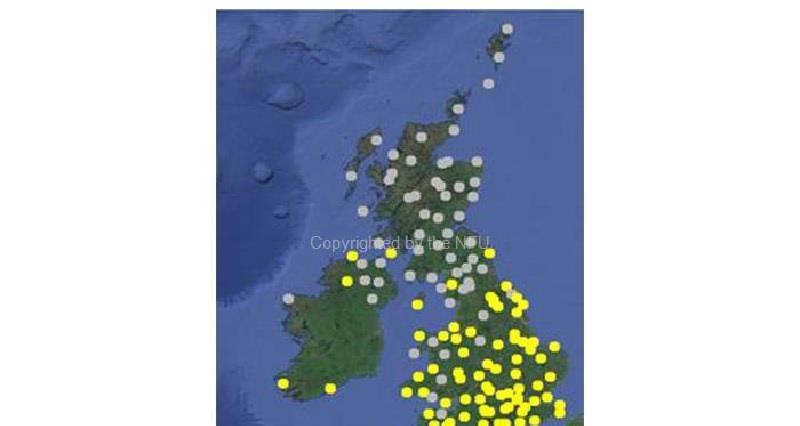 The challenge that Nematodirus poses to lambs is likely to be extremely variable across the country following the mild, very wet winter.
Hatching was seen in January in some areas. Although colder conditions in February could slow things down, we are looking at a protracted hatch, which might catch sheep farmers out if they are not watching the forecast and assessing the risk to their lambs.
The SCOPS forecast predicts thehatching of N. battus based on local weather conditions. The map is updated daily, using data from 140 weather stations (provided by the Met Office and? DarkSky). "When deciding whether to act, sheep farmers must also take into account ?variation from field to field and farm to farm. says Dr Hannah Vineer, of University of ?Liverpool, who was instrumental in developing the forecast. "It is important to assess the risk to each group of lambs based on the history of the field and it's aspect and? altitude. South facing fields tend to have an earlier hatch, and every 100m increase in ?altitude will delay hatching by about 7 days. For example if the nearest station is at ?200m a.s.l (above sea level) and the farm is at 100m above sea level, hatching could ?be around 7 days earlier than our forecast. It is also important to monitor for signs of ?diarrhoea and ill thrift and farmers should not exclude nematodirus as a cause of ?disease in lambs, even if the risk of hatching in your region is not high yet' Hannah ?adds.??
Your feedback is Important:
SCOPS would also really appreciate feedback on cases as they occur around the country. There is an alert section within the SCOPS forecast on the website, so if you have a case, let us know by leaving the first half of the farms postcode on the form. This will help us issue additional warnings for others in that area.