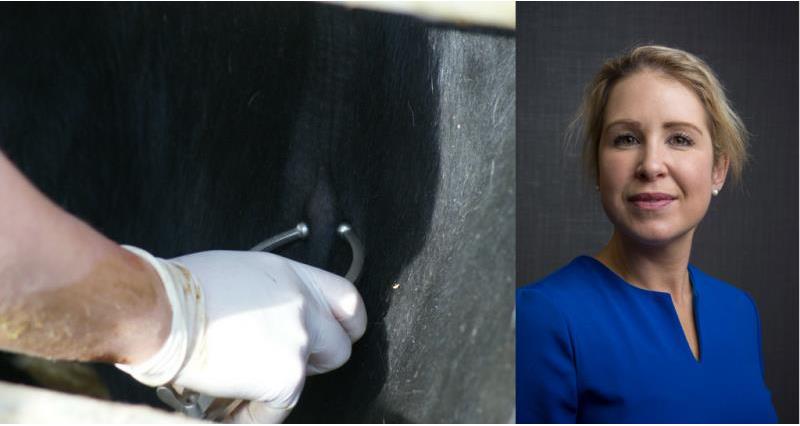 NFU Farm Policy Adviser Sophie Jones explains how Bovine TB Farm Level Data Packs can help you and your vet in the fight against bTB. She writes:
The APHA is making more data available to farmers in England and Wales to help tackle bTB.
Reports for individual farms are produced by the APHA using TB breakdowns and cattle movement data, these are posted out a few weeks after the start of a breakdown, with the aim of helping farmers better understand the bTB risks to their herd and to take action to reduce those risks.
It is strongly recommended that farmers start to share these reports with their private vets which should help both parties to understand the level of bTB risk to the herd, the impact of previous TB breakdowns on the herd, the pattern of cattle movements and its potential effect on the herds bTB risk, and also the reasons for the pattern of bTB breakdowns in the herd (if applicable).
The report describes the herd type and size, and any TB breakdowns that have occurred on the holding over the last 10 years, along with the causative strain (genotype) of bTB identified in the lab which shows the geographical area where that strain is commonly found.
This can help with identifying the route of transmission to establish if it is more likely to have come from cattle movements or indirect/direct contact with infected badgers.
The report includes the duration in days of the breakdown, start and end date, number of animals Gamma blood tested (if applicable), total number of test reactors, total number of animals removed (ie reactors, plus IRs, direct contacts, slaughterhouse cases) and the genotype of M.bovis isolated from those animals during the breakdown.
The second part of the report contains info from CTS about the movements of cattle on the holding in the last five years – this information can be used to assess the risk of introducing bTB into the herd by buying in cattle.
Checking the ibTB website (www.ibtb.co.uk) will provide information about the status of the herd and the area you are buying from.
Statistics suggest that buying from a herd that has had a TB breakdown in the last three years can potentially increase the risk of your herd suffering a breakdown.
On the final page of the report you will find a map of the holding, based on information the RPA holds, showing the recent genotypes of M.bovis isolated from TB breakdowns around the holding.
More information on this and all aspects of TB guidance can be found on the TB Hub here.