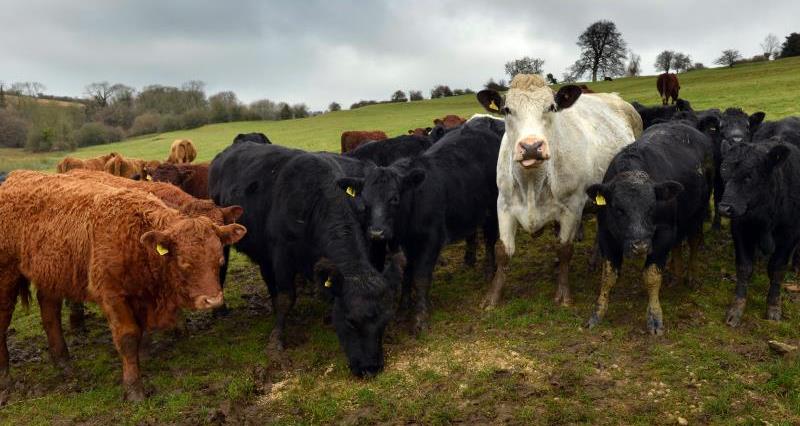 Bovine TB eradication strategy update – NFU response:
NFU President Meurig Raymond said: "The news that more than half of England could have Officially TB-Free status two years ahead of the Government's original timetable will be a welcome boost for beef and dairy farmers in those areas.
"Gaining this status for the north and east of England ahead of schedule shows that the Government's comprehensive 25-year strategy is having an impact. If we are to achieve what everybody ultimately wants – a TB free England – it is vital that all elements of this strategy are implemented in full in the areas of the country where they will have most impact.
"I would like to thank all the people involved with the cull companies for their hard work and dedication which ensured this year's culls were completed safely, humanely and effectively, as well as successfully in terms of reaching the targets necessary to be confident of achieving the disease control benefits we all want.
"If culling is to have the maximum impact on disease it is vital that it takes place in as much of the area where bTB is rife as possible. We will continue to offer help, advice and support to farmers who want to apply for a cull licence in these areas and where culling will have a beneficial impact on disease control.
"Farmers continue to play their part in helping tackle this disease through cattle movement controls, cattle testing, improving biosecurity on farm, and by committing their own time, money and effort to helping control the disease reservoir in wildlife in as part of the Government's disease control strategy. The Chief Vet has said that consideration must now be given to some form of badger control in areas that have completed an intensive four-year cull to prolong the disease control benefits. We will consult widely with our members before submitting our response to this proposal.
"We are pleased that Defra has listened to the recommendations made by the NFU about only introducing the wider use of the gamma interferon blood test alongside the current skin test in cull areas after a number of years of successful culling to help minimise the risk of leaving infected animals in the herd. We await further details on how and when this will be rolled out, but it is important there is clear information about the trigger points for when the test would be used and that compensation for any reactors is paid in line with current policy.
"We welcome the announcement of a coherent plan to manage bTB in non-bovine species which is more in line with current cattle controls. It is vital that a comprehensive plan is in place to deal with this disease in all species. The NFU was particularly concerned about the proposed compensation levels and lobbied for an appropriate source of valuation data and rates. We are very pleased that this has been addressed by Defra.
"We have always said badger vaccination has a role to play in the area on the edge of disease spread to stop it spreading further. We welcome the news that the Badger Edge Vaccination Scheme will resume in 2018."