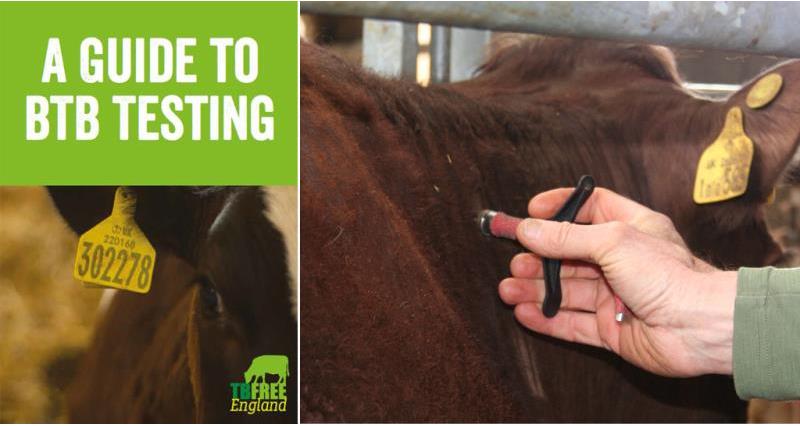 The NFU has produced a guide to bTB testing containing advice from the British Cattle Veterinary Association (BCVA).
The guide contains useful information and links for farmers to follow correct procedures when TB testing cattle. This includes biosecurity, correct and safe handling facilities, dealing with a breakdown, and rules on slaughter and compensation.
Bovine TB (bTB) is caused by bacterium Mycobacterium bovis (M.bovis) which can also infect and cause disease in badgers, deer, goats, pigs and camelids (llamas and alpacas), dogs and cats, as well as other mammals.
bTB is a zoonotic disease which means it can be naturally transmitted from animals to humans under certain conditions.
bTB is one of the biggest challenges facing the cattle farming industry today, especially affecting the West and South West of England. 225,143 cattle were culled in Britain between 2008 and April 2016.