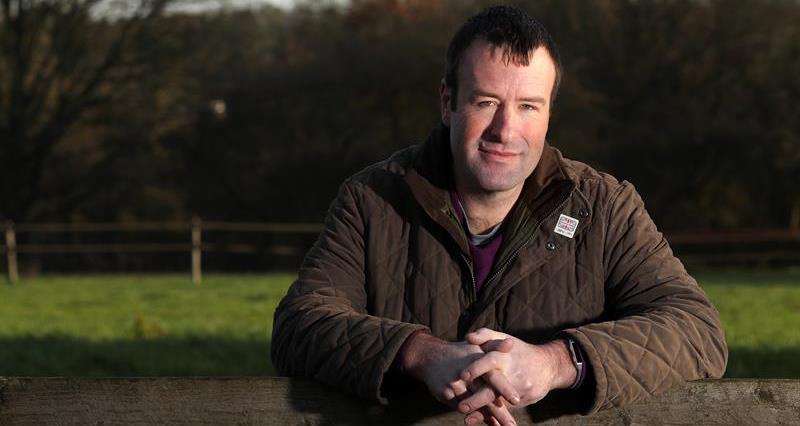 NFU Vice President Stuart Roberts has written a column for Farmers Guardian on the Downs Report - new research that proves the badger cull is working:
There is now conclusive evidence that culling badgers does reduce TB. That's not just me saying it, it is the scientific conclusion of the official research into the impact of the badger culls.
The results in the Downs report are a landmark moment. It is the report we have been waiting for. It is the definitive study that determines the impact of culling on TB in cattle and there is no doubt that this should be the only piece of evidence people refer to.
We have always been confident that controlling badger populations would show significant reductions of TB incidence in cattle. It's what we've been hearing from farmers for a very long time. The results are even more impressive than the scientists and vets had promised at the outset of culling – 66% reductions of TB in Gloucestershire and 37% in Somerset.
Even critics of the policy said they were waiting for this evidence. Well here it is. In black and white. Culling works.
It provides evidence that the Government's strategy should be continued. This was not a report issued by farmers or the NFU, this was conducted by independent, respected scientists, and its findings have been welcomed by the Chief Vet.
However, we are in unprecedented times. Decisions on this strategy will always be political. Despite such clear evidence from the Downs report, we must not rest on our laurels.
I am urging each and every livestock farmer to share these results with MPs. Write to them and explain the devastating impact TB can have on a farm business; last year nearly 33,000 cattle were slaughtered because of the disease.
If you have experienced TB on farm, invite them out onto farm. Make the point that for thousands of farmers, this strategy is the light at the end of a very dark tunnel.
I am extremely frustrated by the false equivalence given to badger culling and vaccination by the critics of culling. Vaccination has a role to play, but you can't vaccinate a diseased animal. Unlike badger culling, there is no scientific, peer-reviewed evidence on whether it will have impact at all.
This is why we must all guard against a policy reversal that replaces wildlife control with an untested and costly vaccination-based approach.
It is our responsibility to keep explaining and sharing the results of why this policy must include badger culling as part of the Government's TB eradication strategy.
The future of many livestock businesses depends on our ability to tackle TB. We now have that definitive evidence in the Downs report. It is our role as an industry to share these results with MPs to demonstrate why this strategy must be continued.