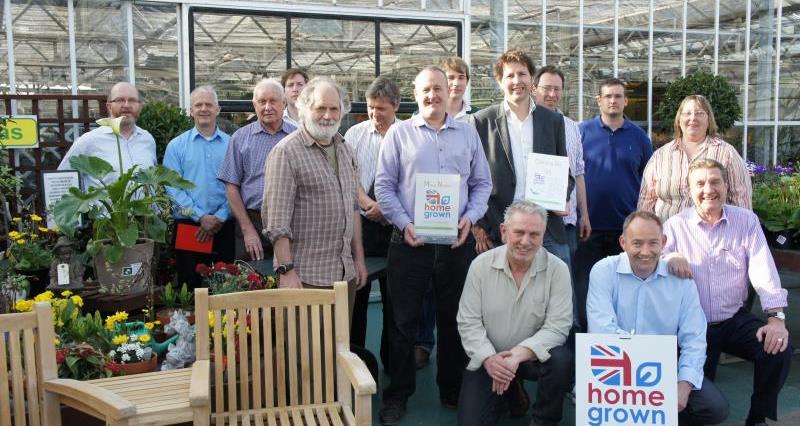 The British Protected Ornamentals Association is a trade association representing growers and allied trade companies.
The Association has over 35 years of experience representing our members on industry issues. Over the years we have developed close working relationships with other industry bodies such as the NFU, RHS, CIH and the HTA.
Through our Technical Committee, which plays a vital role in directing R&D for the sector, we also have a close working relationship withthe horticultural division of the Agriculture and Horticulture Development Board- AHDB Horticulture.

What does the Association do for its members?
Acts as a focus and mouthpiece for the protected ornamentals production industry with all outside bodies.
Assesses R&D needs for the sector, and puts forward R&D projects for AHDB funding (see our industry strategy document here)
Employs the Home Grown labelling scheme to promote knowledge of and use of British grown ornamental plants. This supported by the Home Grown website http://www.homegrownplants.org.uk/ and the Facebook and Twitter pages to support consumer engagement https://www.facebook.com/pages/Home-Grown/270966496317207 https://twitter.com/HomeGrownPlants
Gains media attention and actively promotes press liaison for growers' products at trade and amateur level
Promotes the industry with displays at events like RHS shows with NFU Countryside & Love your plot - putting your product in front of the public
Supports regional groups and activities, enabling members to participate at a local level, and information to be disseminated more effectively eg Neame Lea Nurseries meeting October 2015.
Promoted and supported the development of the BOPP accreditation scheme as the quality standard for all ornamentals.
Runs generic promotion to raise the profile of protected ornamentals and works with 'Stars for Europe' to promote sales of poinsettia. https://www.facebook.com/BPOA_homegrownplants-302573493128643/?ref=hl
Organises conferences and Technology Transfer days for members, in conjunction with ADAS and AHDB
Organises visits and training days on specific subjects, as requested by the membership. These may be in the UK or abroad, such as the recent successful tour of Eastern USA in 2015.
Provides a social forum for growers to meet and share their experiences at local and national level:
Provides a bi-annual Newsletter and more regular Newsbrief emails with all the latest information from industry events and from members
Provides this website often used by media researchers for information, and as a point of contact for our sector of horticulture
Through the NFU, we lobby on political issues affecting the day to day business, e.g. national living wage, planning law, climate change levy, pesticide availability, water resources, labour use and availability.