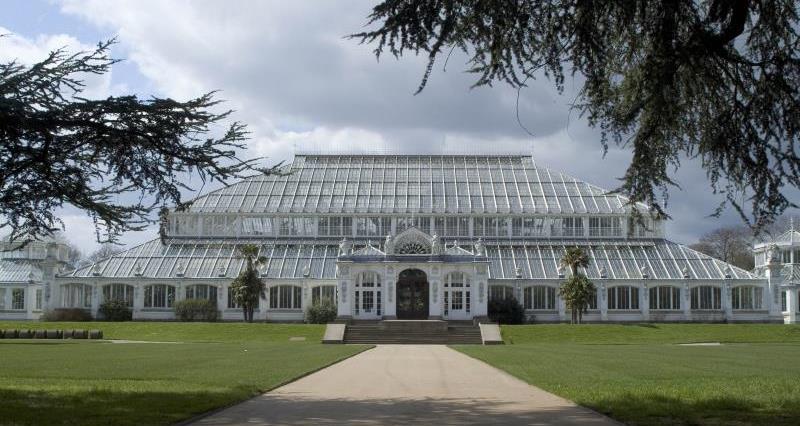 Would you like to be part of the world-class team that makes Kew the global resource for plant knowledge and the world's leading botanic gardens?
If so, there is a position available for a new Trustee of the Royal Botanic Gardens, Kew!
Kew is seeking a new member to complement its existing skills and knowledge the Board of Trustees with expertise in horticulture, landscape and/or architecture.
Members of the Board have corporate responsibility for ensuring that RBG Kew has appropriate practices, procedures and policies to meet its statutory and administrative requirements for the use of public funds. Important responsibilities of Board members include:
ensuring that high standards of corporate governance are observed at all times;
establishing the overall strategic direction of the organisation within the policy and resources framework agreed with the Defra Minister;
holding the Executive to account and supporting them in the delivery of planned results by monitoring performance against agreed strategic objectives and targets and by ensuring corrective action is taken when necessary;
ensuring that the Board operates within the limits of its statutory authority, within the limits of the Board's delegated authority agreed with Defra, in line with all relevant agreements with Defra including any conditions relating to the use of public funds and, notwithstanding the above, complying with the relevant obligations incumbent on trustees of an exempt charity, including independence of decision-making;
representing the purpose and strategic direction of the organisation to the public and specific stakeholders.
Ministerial Message to Candidates
Thank you for your interest in becoming a Trustee of the Royal Botanic Gardens, Kew.
As I am sure you already know, Kew's collections, science facilities and gardens are world-class. Kew Gardens is one of London's top visitor attractions and is home to over 40 listed buildings and other structures, including the Palm House, Temperate House, iconic Pagoda and the Millennium Seed Bank at Wakehurst Place.
This year has been remarkable for Kew and has seen the announcement of the Prince of Wales as Patron, the installation of The Hive, a unique structure inspired by scientific research into the health of bees; and the grand unveiling of the Great Broad Walk Borders, the world's longest double herbaceous borders.
We are looking for applications from candidates with expertise in horticulture who can help to design large, complex projects and help maximise the potential of the gardens.
A world-class institution also needs world-class people. If you have the skills and experience to help lead and support RBG Kew, whatever your background, we very much look forward to hearing from you.
Lord Gardiner of Kimble
Parliamentary Under Secretary of State for Rural Affairs and Biosecurity
The closing date for applications is 12 noon Tuesday 3rd January 2017
Contact: Visit https://publicappointments.cabinetoffice.gov.uk/appointment/trustee-9/ to see how to apply or to find out more about Kew visit www.kew.org.