The BPOA Spring Conference 2016 will take place on 19th & 20th January at Stratford Manor Hotel.
We are delighted to announce the list of fascinating speakers for this year's Spring Conference:
Cole

Mangum

, Vice President Production, Bell Nursery, Maryland USA
Dr

Gideon

Avigad

, Vineland Research & Innovation Centre, Ontario, Canada
Mike Smith, Managing Director, W D Smith and Son,

Battlesbridge

,

Essex

Dr Jill England, Horticulture Consultant,

ADAS

UK Ltd
Dr Tim

Pettit

, University of Worcester
Jude

Bennison

,

ADAS

UK Ltd
Dr Martin McPherson & Adam

Ormerod

,

Stockbridge

Technology Centre
Neil

Bragg

, Bulrush Horticulture Ltd
The Conference commences on Tuesday afternoon with the AGM and annual dinner with awards in the evening. The seminar will commence at 9am on Wednesday and the programme of events will be published very shortly.
Cole Mangum, Vice President of Production at Bell Nursery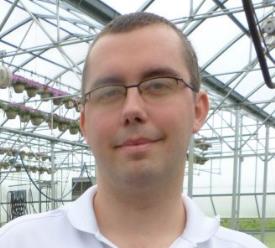 Cole Mangum will talk to us about their company, merchandising pot and bedding plants in the US, product development and how they work through one large-scale customer- Home Depot.
Bell Nursery is one of the largest producers of bedding in the US and they were visited by the BPOA study tour in February 2015. Bell Nursery is an innovative company focused on growing great quality flowers and seeing their care through retail. Two industry-leading programmes – the Growers Network and dedicated in-store merchandising team have set the standard for greenhouse expansion and retail partnership.

Bell's Growers Network is made up of 35 family farms who invested in greenhouses and began growing flowers for Bell Nursery as our company expanded and required additional growing space. These independent owner-operators have diversified their income, reduced risk, and added substantial annual income, while growing fewer than 6 months a year. Their hands-on approach to growing has led to even better quality flowers that are locally grown and reach retail within just a few hours of leaving the greenhouse.
Once the plants reach The Home Depot, Bell's merchandising team is on-site to take, set and sign the deliveries, and care for the plants until they are put into customer shopping carts. These purple shirts are also available to answer customer questions and provide plant selection and care assistance.
The two programess, combined with owner focus and leadership have led to Bell success in the industry and marketplace. The company continues to grow at a rate of more than 10% a year, and offers more than 900 seasonal garden centre positions each spring.
http://bellnursery.com/about-bell-nursery/.
Gideon Avigad, PhD, P.Eng
Research Program Leader
Robotics & Automation
Putting Technology to Work for Horticulture: Process Control and Automation Engineering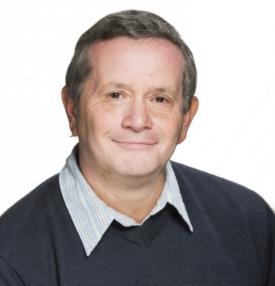 Gideon Avigad joined the Vineland Research and Innovation Centre in 2014 as Research Program Leader, Robotics & Automation. He leads Vineland's Robotics & Automation team and plays a central role in developing new technologies for Ontario growers.
Prior to joining Vineland, Gideon taught at the Braude College of Engineering in Israel and was adjunct professor at Western University in London, Ontario.Gideon holds a PhD in Mechanical Engineering from the School of Mechanical Engineering, Tel Aviv University in Israel.
A number of initiatives are incorporated in this main research program including automated mushroom harvester, automated planting and packaging systems, controlled drying process for appassimento grapes, forced-air cooling of peaches and improved curing process for Ontario-grown sweet potatoes. Gideon will also speak about his experience with 'training' robots.
The AHDB is also organising a day of presentations entitled 'Manipulating Light for Horticulture' on Tuesday 19th January which will be held at the Stoneleigh Conference Centre and will finish around 3.30pm. (We have allowed time for visitors to both events to move from one location to the other.)