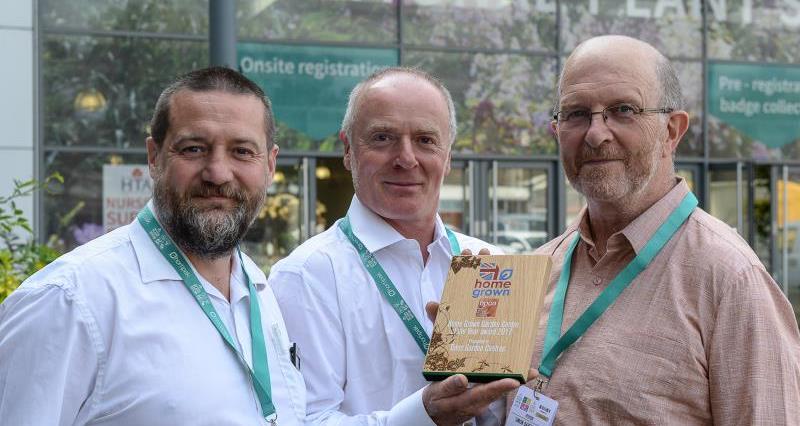 David Finn and Mark Curtis from Tates of Sussex receive their award from Simon Davenport of the British Protected Ornamentals Association.

The Home Grown users group presented the Garden Centre of the Year award 2017 to Tates of Sussex, a well established, family company that has been active this year in promoting Home Grown produce.

About Tates of Sussex
Home Grown labelling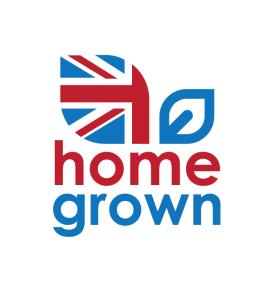 The Home Grown labelling scheme, which promotes ornamental plants grown on British nurseries, was launched by the British Protected Ornamentals Association (BPOA) in February 2011.
The idea for the scheme originally came from National Farmers Union (NFU) member nurserymen Morris May and Bill Godfrey, supported by their local NFU branch, who wanted to tap into consumer interest in local produce. Home Grown received pump-priming funding from the South East England Development Agency (SEEDA), then HDC supported its development into a label that growers could use in their marketing.