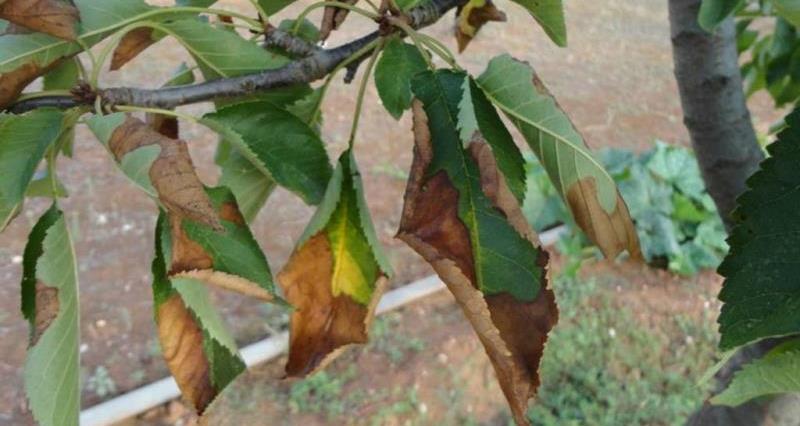 There has been a confirmed Xylella fastidiosa finding on three cherry trees on a nursery on the Spanish island of Majorca.
The disease was found at a garden centre in Porto Cristo and is the first finding of the disease in Spain. There is now a movement ban on cherry trees and oleanders within a 15,000 hectare area of the find.
The disease has yet to reach the UK.
Xylella has the potential to be a big threat and to ornamental plant production in the UK if it reaches our shores.
Xylella Fastidiosa is a bacterial disease transmitted from plant to plant by xylem-boring insects (such as leaf-hoppers). The bacteria multiply within the xylem and obstruct the flow of water around the plant. In some cases, this causes the leaves to die-off (this is a tell-tale symptom). However, the symptoms are easily confused with under-watering or autumnal leaf-drop so it is a particularly difficult disease to spot. Proper diagnostics are required to determine whether the symptoms are caused by Xylella.
The disease has a very large host range that is updated regularly by the Commission. However, the most up to date list can be found here: http://www.nfuonline.com/sectors/british-protected-ornamentals-association/news/xylella-what-you-need-to-know/
There are also a number of responsibilities that UK businesses must adhere to when bringing potential host species into the country and some additional best practice guidelines that can help minimise the risk of bringing the disease into the country and preventing an incidence becoming an outbreak. Read more here: http://www.nfuonline.com/sectors/british-protected-ornamentals-association/news/apha-guidance-on-xylella-calls-for-vigilance/