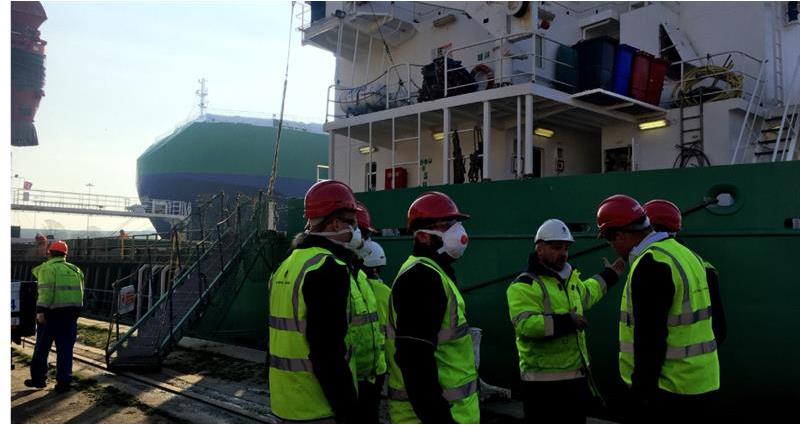 Thomas Williams from Yorkshire reports on The Royal Portbury Dock and Warburtons bakery visit with this year's Cereals Development Programme.
After the trials and tribulations of media training during our previous trip to NFU headquarters at Stoneleigh Park, we all looked forward to our next trip around Portbury Docks and Bristol's Warburtons bakery.
We reconvened at St Andrews House on the morning of the 22nd November. Here, we were met by Kylie Goodale, the Shipping and Ports Manager for Openfield, and Lee Shepard, Operations Manager for Portbury.
Between them they gave us an excellent insight into both the history and the day to day running of both Portbury and Avonmouth docks.
In brief, two entrepreneurs looked at the opportunity to purchase the port and with it, rejuvenate Bristol's shipping heritage. Since 1991, £475 million has been invested into shipping, logistics and distribution services. From here, the Bristol Port Company will continue to invest in order to accommodate the largest vessels, therefore opening up new trade opportunities.
Commodities exported by Openfield from Portbury included feed and milling wheat, feed and malting barley, oilseed rape, oats, peas and beans. The relationship Openfield has with the dock is very strong: of Openfield's 1.5million tonne 2015 wheat crop, 750,000 tonnes was exported out of Portbury alone.
Export destinations include both nearby EU neighbours such as Ireland and France, and non EU countries ranging from the USA and the Philippines, to Libya.
Openfield trade their export cargoes on two types of contract,
1. CIF (FO) - Cost Insurance Freight (Free Out): the seller is responsible for chartering the vessel, paying insurance for the cargo and all costs incurred in loading the vessel. Free Out means that the buyer is responsible for paying the costs occurred when discharging the cargo.
2. FOB (Free On Board): the buyer of the cargo is responsible for the chartering of the vessel, and the seller is responsible for loading the goods to the ship as per the contractual specification. Weight and Quality are final at load, so sellers risk and responsibility ends once the goods are over the ships' rail.
Openfield load four sizes of vessels at Portbury. Coasters (0-6000mt), Mini-Bulkers (6000-15000mt), Handysize (15000-35000mt), and Panamax (55,000t – 80,000t). Economies of scale mean that loading larger vessels are more cost effective so Openfield will look to load these where ever possible.
Soon, the dreaded question "How is Brexit going to affect your business?" was asked and the answer was very interesting. Portbury has the ability to handle vessels of more than 80,000 tonnes; one of only three ports in the UK that are able to do this. With potential for future trade extending further than mainland Europe, commodities destined for the UK will most likely be handled by larger vessels deeming Portbury a more attractive destination.
Following the presentation we went on a coach tour around the 2600acre site, which included a few highlights.
The 100,000 tonne capacity shed used by Openfield to store commodities before they are exported, was massive. We saw a 3500 tonne vessel of feed barley being loaded which was going to Ireland; and the detail and testing equipment in the sampling office also showed the importance of making sure produce leaving our yards must be off the criteria that it was sold as.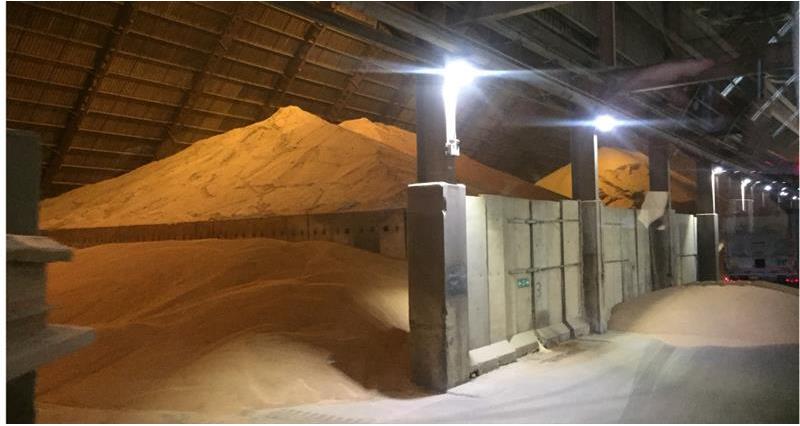 We then set off to the Warburtons Bristol bakery, for lunch and a tour of the bakery (we learned on the route not to follow and take directions from a few members of our party - no names mentioned!!)
After a good lunch - as expected from one of the UK's finest food brands - we were given a presentation by David Williams, General Manager for Warburton's Bristol Bakery, and Richard Jenner, Member Services Director, Openfield.
It was very interesting to learn about the values held by Warburtons and the importance they put on the relationship they have with their farmers.
Half of the company's milling wheat demand is filled by Canadian red wheat, the other half is sourced by Openfield, with over 300 customers growing high quality milling wheats on contract. These farmers have to adhere to strict quality protocols in order for Warburtons to continue to produce high quality goods, consistently. Varieties grown include Skyfall and Crusoe.
I learnt during the port and the bakery visit, in particular that the demand for growing high quality milling wheat is still as high as ever. On a personal note, the majority of our wheat crop has been previously grown as feed wheat for the bio-ethanol market. Obviously, with the recent closure of the nearby Vivergo bioethanol plant, we now need to be able to adapt and opportunities such as growing high quality wheat may be an option for the future.
The scale and degree of mechanisation in the factory was an eye-opener and we all felt privileged to see such a slick operation in action. Once again, the group and I all thoroughly enjoyed the tour and the presentations.
Finally, I would like to take the opportunity to urge any younger members of our industry to apply for the Cereals Development Programme in 2020.
Along with going on three excellent visits thus far, I have met such an interesting group of people who I've already learned a lot from. In such uncertain times, it is so refreshing to meet like-minded people with such a drive to improve themselves and their businesses.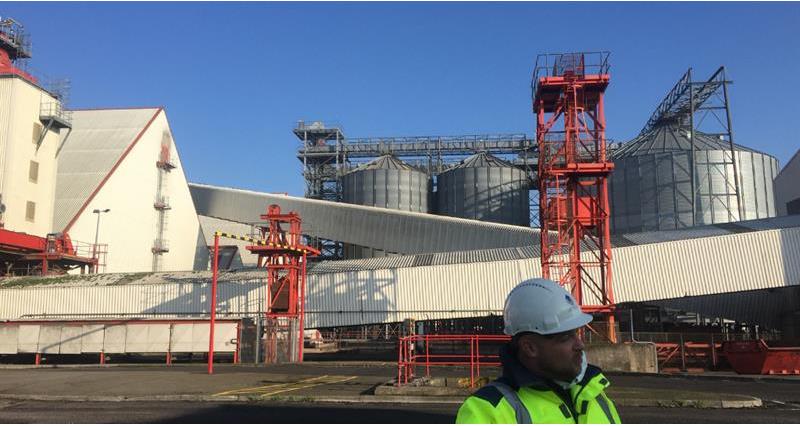 Onwards to KWS on the 12th December!