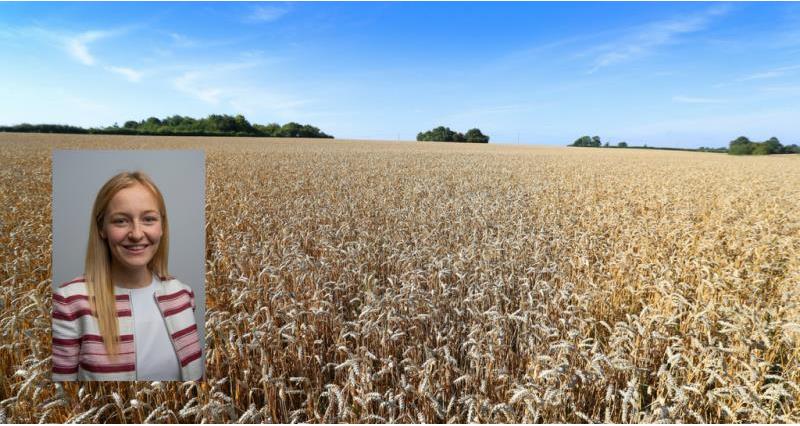 With an arable background, following my A-levels I headed off to Newcastle University to study BSc Agriculture with Agronomy. After taking a year out to get some travelling out of the way, I took a role in the fertiliser industry before moving into my current position at the NFU.
I am based at NFU head office at Stoneleigh, which is very handy due to my home being in North Warwickshire. In my first couple of days I have been made to feel very welcome and have been thoroughly thrust into NFU life meeting all of the different teams and receiving my first projects.
Within my new role at the NFU I am looking forward to campaigning on your behalf on the issues that are important to you. I also hope to offer support to our members through Brexit and beyond.
I hope you are all having/have had a successful harvest, despite the adverse weather conditions bringing harvest forward after a particularly testing winter and spring. This year has not been easy for anyone in the farming community and I hope your exaggerated efforts have reaped reward.
Something I will be involved in is the organisation of the Cereals Development Programme –the closing date is the 31 August, so get your applications in! It's a great opportunity to gain knowledge on what happens to your produce once it leaves the farm gate with some brilliant trips. I look forward to meeting some of you on the programme.