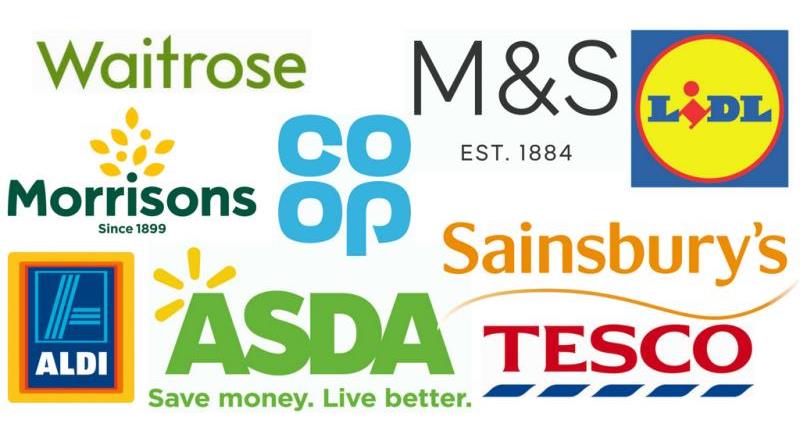 The NFU has spoken to the UK's top nine retailers to express the difficulties farmers and growers are facing as a result of the dry weather experienced in the past few months.
Retailers have responded that they have put in place a range of measures to aid suppliers and producers through these challenging times. Please see the responses we have received to date below.
Support has ranged from donations to RABI, changes of specification and changes to promotions to take into consideration the quality and volume of product that is available. During these difficult conditions it is vital that retailers commit to long supply chain partnerships where suppliers and customers pull together at times of strain.
The NFU is pleased to see that measures have already been taken and urge retailers to continue to communicate with suppliers to understand the pressures at farm level.
At this stage we are still awaiting responses from Sainsbury's, Waitrose, and Co-op. As we hear back from these businesses we will update this article.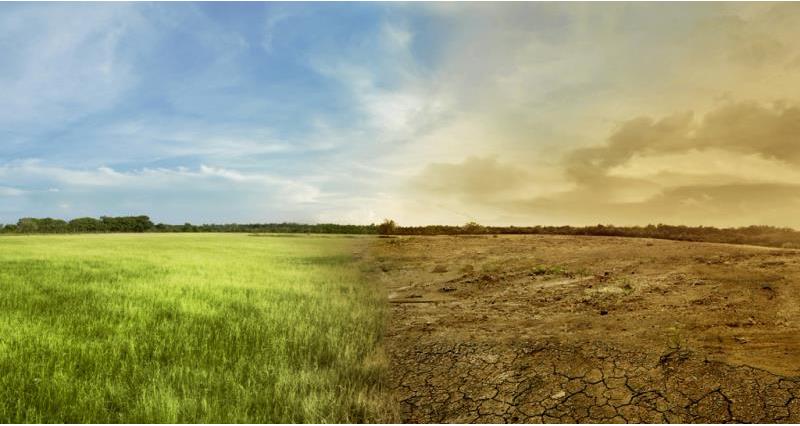 Response from Aldi
Aldi has been working closely with our growing partners throughout the summer and are aware of the difficulties they have faced due to the prolonged heatwave.
We have been recognised as the top retailer for GSCOP compliance for five years running now and supporting our suppliers is a huge priority for us, which is why we are in close contact with all our farming partners to ensure we deliver the quality products our customers expect.
We're reviewing the specifications on products, including onions and leeks, during the unusual weather conditions and will continue to be flexible on specification where there has been damage to crops.
This will help our growers utilise a higher percentage of their yield and ensure that they are paid fairly in accordance with our agreements, without compromising on quality for our customers.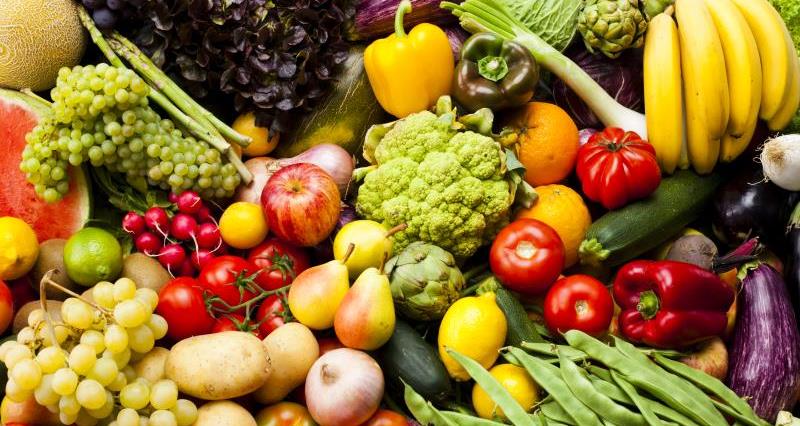 Response from Asda
Across the Asda business we have taken the decision to drop the weight specifications across all suppliers for iceberg lettuce, and are reviewing weekly supplier by supplier. This also included us relaxing visual defects like tip burn at the peak of the hot weather as it could have meant very heavy grade out in fields.
We're in the middle of looking at potato specs and our product range ahead of this season. Crop will be less and smaller so we will be flexing the Asda range offer to accommodate these factors.
For carrot suppliers we will allow thinner crop due to dry conditions.
To read more about how Asda are supporting their suppliers click here...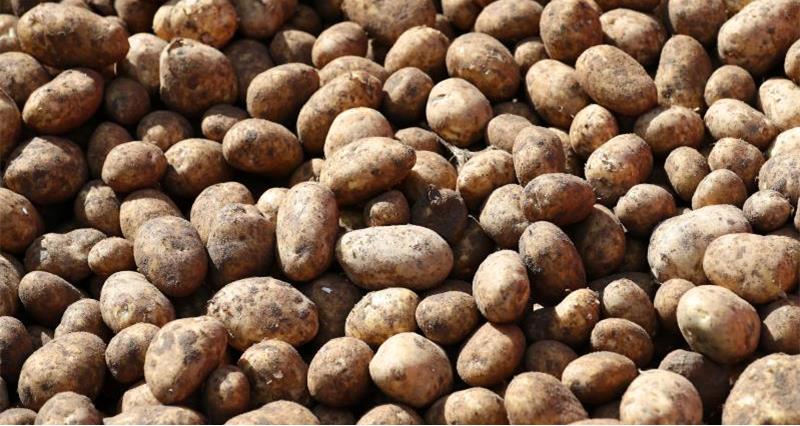 Through the M&S Select farm network, we're keeping close to our producers. M&S supports the Prince's Countryside Fund and through that relationship is interacting with the Agri support networks which help all UK farmers.
Specifically within our own supply chains, we're working hard to understand and quantify concerns, we'll amend specifications where necessary (e.g. max slaughter age in livestock, etc) and we'll support our producers to ensure that they and their families are able to supply us for the long term. We have a long and proud record of supporting British Agriculture, and we'll continue to react to the industry needs as and when they materialise.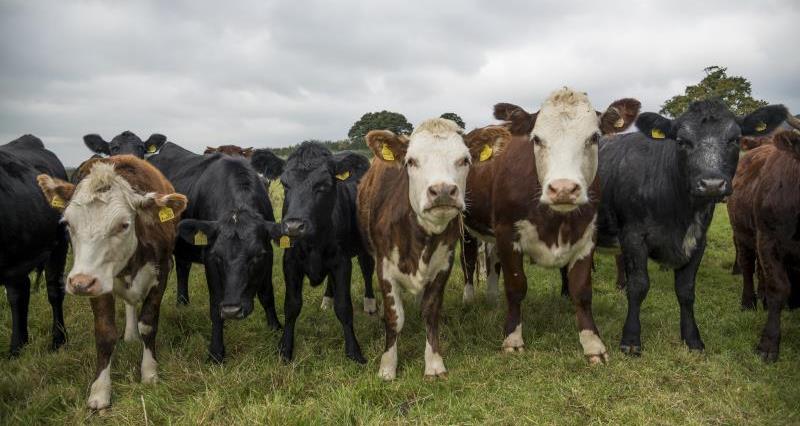 Buying directly from over 3,500 farmers, we are acutely aware of the problems farmers face into this winter. Here's an overview of Morrisons' support for farmers at this time:
Livestock farmers: the lack of forage this winter may hit our livestock farmers hardest of all. To help:
We have liaised with the charity, Forage Aid - our trucks are on stand-by to transport straw and forage to where farmers need it most in the coming months.
We are offering vital straw and fuel buying support through our relationship with Anglia Farmers.
We have opened up a new avenue for farmers needing forage by providing waste produce from our own manufacturing facilities for our direct farmers equating to around 80 tonnes every week.
We continue our four-year programme of support for the Prince's Farm Resilience programme started in 2016, which offers free business skills training to family dairy and livestock farms across the UK.
We will continue to offer cashflow support for farmers who wish to come into our yearling and dairy beef schemes.
Eggs farmers:
We have maintained the price of seconds eggs through our aligned production with Chippindale Foods despite an increased volume in the market due to the stresses of warmer weather on production.
We are offering a feed buying scheme for our Chippindale farmers as additional support should they want this.
Dairy farmers:
We have an aligned contract with Arla to manage price volatility which will support our aligned Morrisons' farmers.
We have the option for customers to lend farmers additional support through our 'For Farmers' range which gives 10p/litre directly back to the farmers we work with. We will be promoting this in store from mid August.
Arla are also working to support farmers with advice on maximising forage and considering diet amends.
Produce - root veg and brassicas:
We are working with our farmers to flex specifications and contract terms to ensure the long-term health and viability of our supply base, as well as securing the best possible produce for our customers. This includes varying size specifications, quantities, timings, weights, prices and payment terms.
We are able to take an increased volume of produce through our Wonky offer which is something our customers are growing to recognise and respond to.
Charitable donations: we have made a £25,000 donation to R.A.B.I. to support their work addressing mental health and well-being, as well as financial support for farmers through the coming months.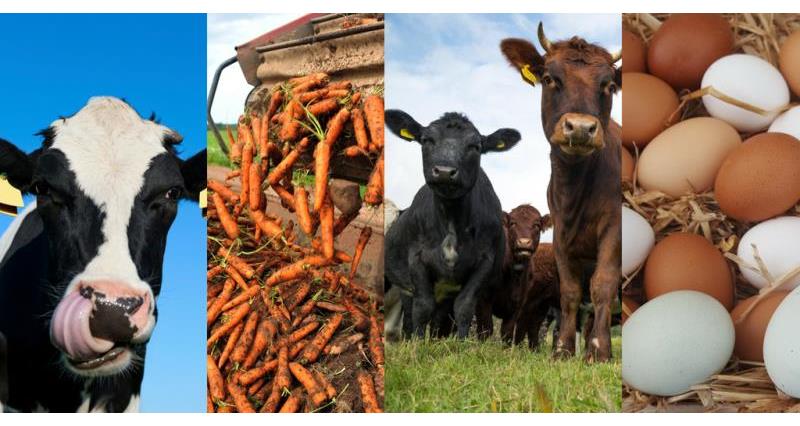 Response from Lidl
In response to the recent period of dry weather, we have been working closely with our suppliers and have taken several steps to support producers within our supply chains. These include swapping the planned 'Pick of the Week' promotions to ease demand on celery and corn producers, reducing size requirements on white cabbage, celery, lettuce and peppers and relaxing the specifications of potatoes, to allow for minor skin defects. As ever, we will continue to maintain an ongoing dialogue with our suppliers to ensure we are able to respond to environmental pressures in the best way possible, reinforcing our commitment to the NFU's Fruit and Veg pledge.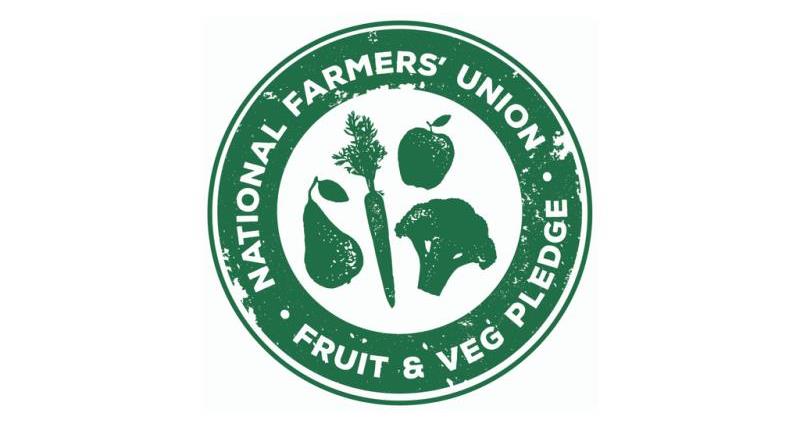 Response from Tesco
Tesco has taken specific action within specific sectors within fresh produce:
Potatoes:
The cool, wet spring and then dry summer has led to low potato tuber numbers, which has had a massive impact on yields for Cornish early potato growers. This was exacerbated by instances of scab, a small brown blemish on new potatoes. We have allowed larger than normal levels of 'dry scab' into our packs, which in turn helps support our growers' yields. This has no effect on the quality of our new potatoes which are still of the very highest quality.
British strawberries:
Due to the recent hot weather we have been working with our UK growers to review our specifications in relation to the minimum average level of sugar. We have been granting temporary specifications for the affected varieties whilst maintaining quality for our customers. Our growers have also been producing smaller size strawberries. We've worked with our growers to ensure the smaller fruit, which is still of the highest quality, is offered to customers.
British apricots:
Due to the weather patterns this year, our UK apricot growers have seen a reduction in yield. We have been working collaboratively with our growers to review size specification and appearance while maintaining quality for our customers.