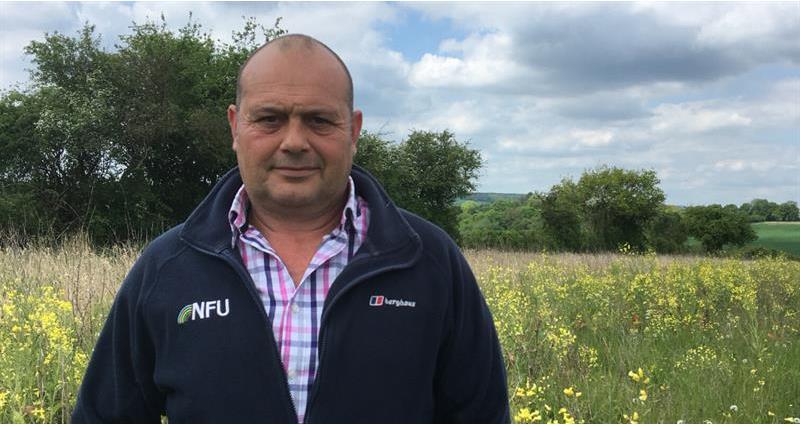 NFU combinable crops board chairman Matt Culley explains how the COVID-19 pandemic could affect harvest preparations and draws on his own experience for ways around the disruption. He writes:
Despite continued pressure on the arable sector from COVID-19 and the weather, growers are in full preparation mode for harvest. But, as we have become accustomed to over the past few months, there are a couple of stumbling blocks causing disruption to the usual processes.
Firstly, we are at a time when many of us would normally attend moisture metre clinics ahead of harvest to ensure true and accurate calibrations. These clinics are important as they help make sure crops go in to store in the correct conditions and that grain driers are used efficiently, as well as providing a record-keeping tool for Red Tractor assurance.
For obvious reasons these clinics are now not taking place, but there are still ways of getting the information you need. Firstly, you can send your moisture meter to the manufacturer for a service and recalibration. Your second option is to talk to your merchant about purchasing the samples that you need, although you may be required to get a range of samples for each desired crop. This will come at a cost, but you can mitigate this by collaborating with other growers and safely sharing the samples. Growers should also bear in mind that proper recordings of self-calibrations will be needed for Red Tractor purposes.
The other major disruption caused by the pandemic is that on-farm merchant sampling is unlikely to take place this summer, and possibly over the long-term too with growing concerns over health and safety. Therefore, in most cases, sampling will now become the responsibility of the grower.
On my farms we have been sampling our own grain for a few years now and we use two methods. The first is representative sampling at intake and store filling, testing approximately every 15 tonnes which is about a trailer load. We keep these samples in five litre cans and then sealed ones, putting one can for every 100 tonnes into store. These can then be used to fill the sample bags when merchants request them. This method is particularly useful for bin storage. We also use spear sampling for bulk storage to help check crop condition after stores have been filled.
If you're not sure where to start, AHDB has a guide on grain sampling which can be used to tailor sampling processes to your individual requirements, as well as a guide on grain storage. However, please remember that these guides are just that – guides – and it is up to you which sampling method you employ at harvest time.
But whichever method you choose, just remember to install measures to keep you and your employees safe when sampling.
Matt's top tips for grain sampling:
As a starting point, it is important that you review your health and safety policy for harvest and build grain sampling into it. One easy way to prevent accidents is to put a sign in the doorway when you or an employee is sampling a grain heap to let all others know someone is in the store.
Make sure you keep your own samples as well as merchant requirements – you may well need them for long-term storage references.
Contact your merchant to ask for sample bags free of charge. If they cannot provide any, generic bags can be purchased through agricultural suppliers. When contacting your merchant I'd also recommend arranging appropriate pick up points for your samples at the same time – saves you another job down the road.
More from NFUonline: