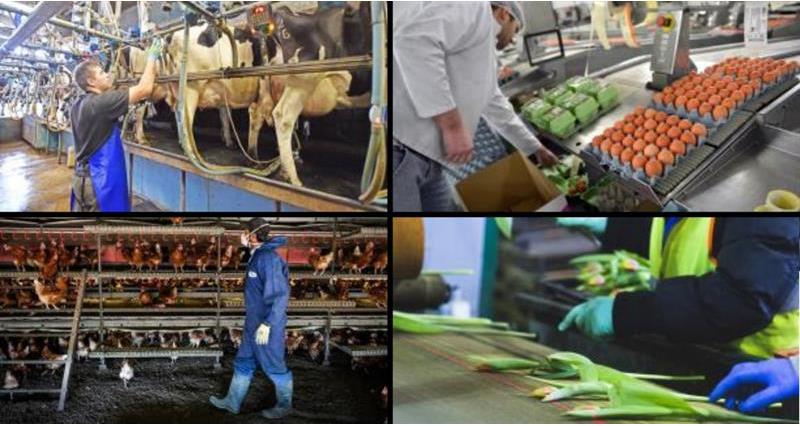 UPDATE: Please note this consultation has now closed, but members can read the full NFU response here.
The Government has launched an important consultation on which roles could and should be on the UK Shortage Occupation List (SOL).
The SOL comprises of occupations and job titles held to be in shortage across the UK where it would be sensible to fill through non-EEA migration. Job titles on the SOL are not required to undertake the Resident Labour Market Test.
To be eligible for the SOL the occupations and job titles must:
Show national shortages that cannot be filled from within the UK domestic labour market;
Be skilled to the required level set by the Home Office; and
Demonstrate that it is sensible to seek to fill vacancies with migrant labour from outside of the EEA.
As a change from its previous practice the MAC will focus on specific job titles rather than broader occupations and so requires evidence that supports this approach.
The UK Government policy post-Brexit is not yet known however a recent report by the MAC was felt to be very negative about allowing workers deemed to be low skilled to enter under the Government's Tier system. Expanding the SOL may be the best route to allow access to non-EU workers post Brexit so please respond.
The SOL has traditionally been focussed on higher skilled roles such as scientists, engineers, programmers, medical practitioners etc. If you're interested, you can see the current list here.
But this consultation is different. For the first time, 'lower skilled' roles may also be considered. There are currently restrictions in place, such as the qualification levels and salary thresholds but it seems these too are also up for consideration.
Never has it been more important for the permanent roles within our businesses to be recognised in this way. In a post-Brexit world, our access to overseas workers may be restricted and if we can't get some of these permanent roles on the shortage occupation list, we will be limited purely to UK based workers to fill those jobs – and we all know how difficult that is.
The NFU is urging members to respond to the survey so that the critical roles that many of the non-UK workers perform on our farms at all skill levels are accounted for.
The consultation closes on 6 January 2019, and you can find it on the Gov.UK website here.